Carlos Sainz Jr believes younger drivers and those who are willing to work hard in training during the winter will benefit when the 2017 regulations deliver faster Formula 1 cars.
Next year's cars will sport wider bodywork and tyres, with more downforce increasing cornering speeds and significantly reducing lap times.
"Physically, looking at the corner speeds and lap times we are about to do next year, the human body will be again a limitation, like it was in 2004 and 2005," said Sainz.
"I could benefit from being a young guy and willing to push in the break to make sure I'm fit for that.
"Every driver likes a faster car through corners but some will adapt better than others.
"I'm confident because I know every time I have stepped up a category, I have been stronger.
"So next year, we are stepping up another category and hopefully I'll be there to capitalise."
Sainz has been in good form of late, scoring points in six of the last eight races to sit 11th in the drivers' standings.
The Spaniard puts that down partly to the improved reliability he has encountered allowing him to get into a rhythm.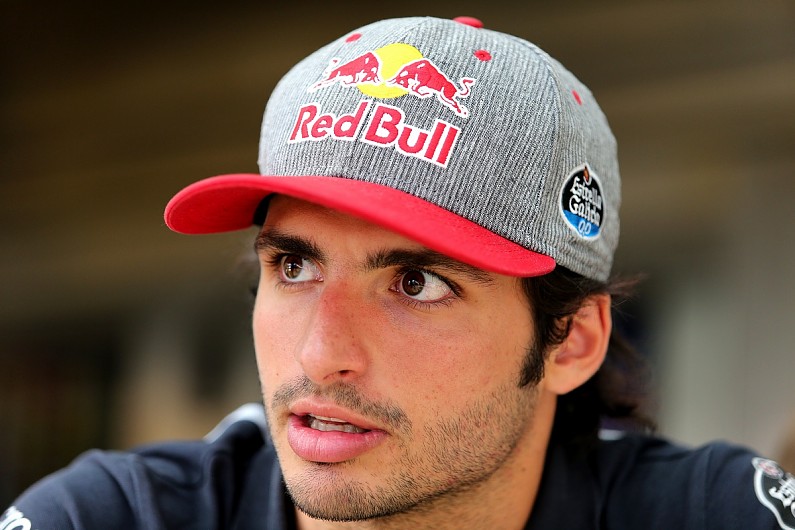 "I'm a better driver than the driver I was last year," he said.
"Last year there was definitely something going on with the reliability.
"I was always having DNFs and couldn't find a consistent platform to work on.
"This year, this stopped happening and I showed when nothing happens, I can put some strong races and full weekends together.
"Maybe this is what last year was not happening due to other factors which weren't related to me."
Toro Rosso is limited this season by running year-old Ferrari engines, but has a strong chassis - something Sainz is sure will pay off when it returns to Renault power in 2017.
"I'm hopeful," said Sainz. "In Germany, we were running a low downforce configuration and still we were the best of the midfield around the corners.
"I know Toro Rosso can produce a good chassis next year and if Renault give us the power it has this year, I can be hopeful.
"Maybe I'm too optimistic but I am going to prepare based on the fact I'll be fighting for a top eight or a top six in every race."