After months of negotiations, Formula 1 bosses finally reached an agreement on the cost, supply, performance convergence and noise of engines from 2017 until '20 last month.
In Spain, the FIA's head of power train Fabrice Lom and race director Charlie Whiting provided further explanation of the changes, which have been included in the revised regulations.
PRICE
From next season, the cost of an engine supply will be reduced by €1million compared to this year's prices, and that figure will drop by a further €3million from 2018 through to '20.
"We first worked to reduce the cost because we cannot ask the manufacturers to reduce price without less cost," said Lom.
"Firstly, in '17 we will go down to four power units per driver, whatever the number of grands prix.
"In 18 we go down - which is a big task for them - we go down to three ICE plus turbo plus MGU-H, and only two energy store, control electronics and MGU-K.
"So it's nearly 50 per cent less parts. This should decrease the costs by a nice amount.
"And we will also have standard sensors. This is a small part but still a reduction."
The target cost price for customer engines was €12million and Lom believes the agreement is "not that far" and "very close" to that figure from 2018 onwards.
A price of €12million will be enforced only if there is no offer or no contract in place and this is seen largely as a fallback position.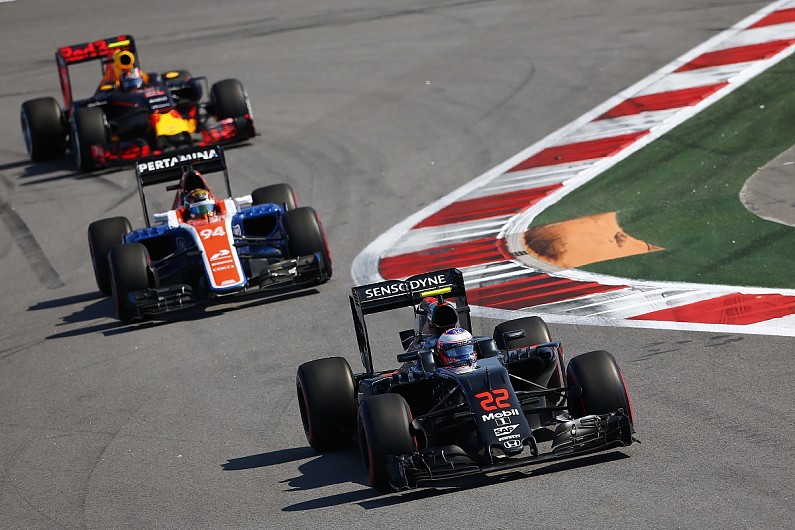 OBLIGATION TO SUPPLY
Manufacturers will be obliged to supply engines to teams who require them from next season.
"The basic is that if you are a team with no offer, you can ask the FIA to have one, and there is a system of ballot," said Lom.
"We will take the power units that have the smallest number of customers.
"If there is only one [that has the fewest customers] this will be the one that has to give a power unit.
"If there is more than one there will be a ballot to decide which will supply."
Lom conceded the process as to how the ballot would be implemented was unclear.
McLaren has made it clear it wants to keep Honda as a sole supplier, but Lom said the manufacturers had come to an agreement.
"Everybody understands that for the sake of Formula 1 we need this to be implemented," he said.
"I think next year everyone would be able to implement this."
Manufacturers must tell the FIA what contracts they have in place for next season by this Sunday, May 15.
"If a team has no contract at all then the FIA will try to convince a power unit manufacturer for this to happen," said Lom.
"If there is no contract at the next deadline of 1 June, then we will organise the ballot."
With regards the specification, Lom said manufacturers must deliver updates to their customers in a "timely manner".
"So for example if you have your update today because you introduce a new engine, next time you have a new engine, your customer team it must have the update," he said.
He also said with the consent of the FIA, it is possible to offer a "previously homologated spec".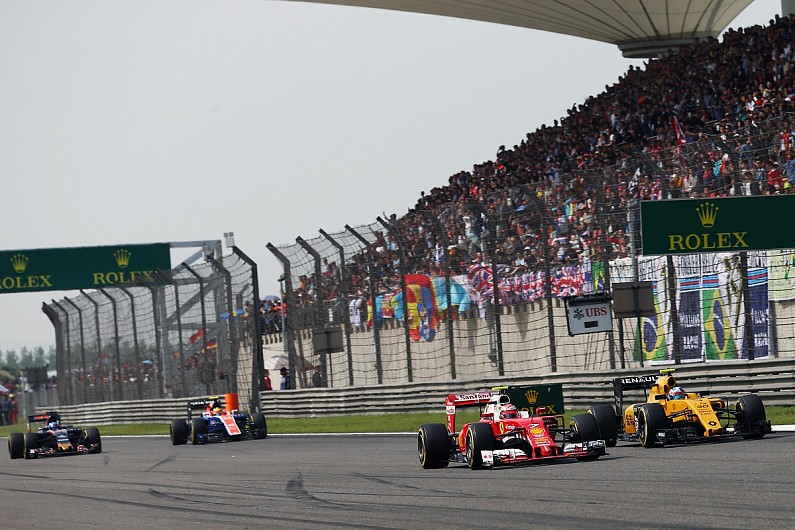 CONVERGENCE
While there is a desire for the performance gap between the manufacturers to be closed, Lom has stated there is nothing specific within the regulations to ensure this happens.
"We are not mandating convergence. We have just measures in place that should help convergence," he said.
"Naturally convergence will come with the stability of the regulations and we'll try to speed up convergence by having these measures, but there is no prescribed convergence at all."
The 'measures' referred to by Lom are embedded within the rules, such as the removal of the development tokens, putting limits on performance dimensions - such as the crankshaft and the weight of some parts - as well as a limit on boost temperature to prevent developments on cooling.
It had been suggested the convergence should be the four manufacturers lapping within 0.3 seconds of one another around Barcelona.
But Lom said: "This figure of 0.3s is something that apparently went into the media. There is no prescription, as I said.
"We will measure it at the beginning of each season, over the first three races, which is before the deadline to make a change for the following year.
"If it is considered to not be at the level we expect we will go back to the Strategy Group and report.
"What happens then will be a decision of the Strategy Group, according to the F1 governance that we have today."
Revealing as to how the FIA will monitor the convergence, Lom added: "We don't look at laptimes.
"We have a torque sensor, tools to simulate everything so we can calculate the performance of the power unit itself on each car, and we transform this into a power index.
"You cannot talk only about horsepower, you have to talk about the index, and we will check every car of every lap over these first three races.
"We take the best of each power unit from each race, and then we do the average which should give us a power unit index of performance for each manufacturer.
"We then have translation of this index in laptime on the Barcelona track."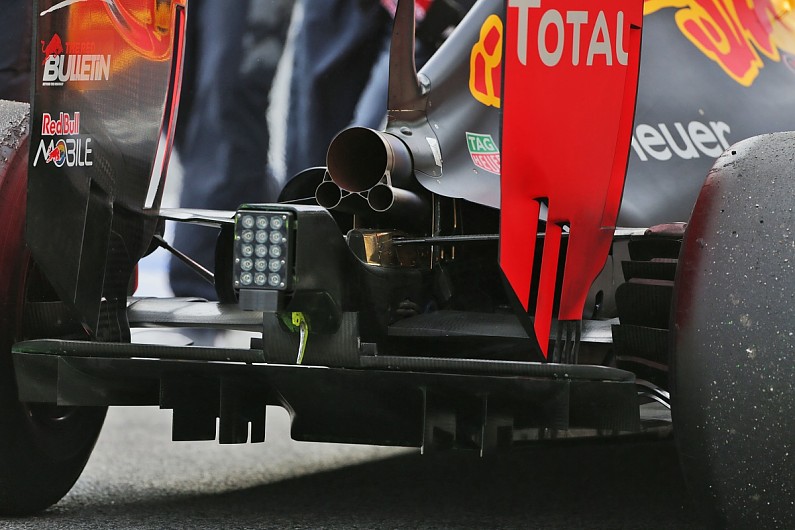 NOISE
The lack of a 'wow' factor when it comes to the noise of the power units has been a cause for concern since the formula was introduced in 2014, but for next season the FIA and the teams are looking for a significant improvement via a specific device.
"There is a perception the sound is not enough so at the moment we are working with what we call a sound generator, and with very good results," Lom said.
"It is not fake, but it is not purely natural, let's say. It could really increase the intensity and the quality of the engine's sound."
At this stage, however, Lom is unable to explain fully the working principle behind it, adding: "It's a bit early to say, it's really under development.
"But we are using the sound energy from the exhaust, even if it is not very high because we recover a lot, to increase it. I think it's a bit too early to say more."