Ferrari president Sergio Marchionne believes Formula 1 should scrap its current rulebook because it is not digestible for anyone other than lawyers.
Marchionne was responding to a question at the Scuderia's annual Christmas media briefing as to what Formula 1 could learn from MotoGP.
It comes after Pirelli announced plans to introduce a fifth compound to its range to increase the strategy options available during each grand prix weekend.
"The rules we have in F1 have nothing to do with rules in motorbikes," Marchionne said. "They are two different approaches.
"We need lawyers to properly interpret the rules and we can not go on like that.
"There's going to be an additional tyre and everyone seems to be so happy.
"But I don't know if we have to be happy about the addition of another.
"Talking about scrapping the system, I think we should scrap that system in terms of the complexity of the rules because it is not digestible."
F1 boss Bernie Ecclestone recently suggested Ferrari and Mercedes' stranglehold on the rules risks the future of F1.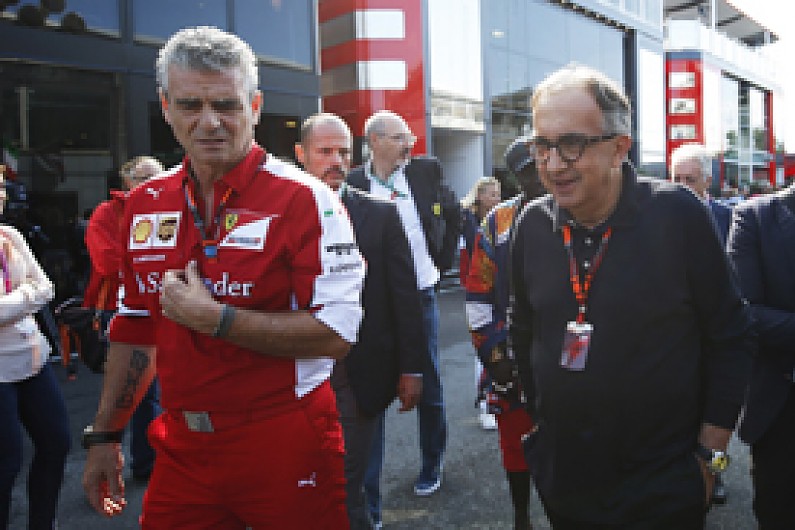 While team principal Maurizio Arrivabene did not refer directly to those comments, he used the opportunity to highlight how manufacturers are treated in MotoGP and added there was plenty F1 could learn from the two-wheeled series.
"There is a great respect for manufacturers in the motorbike world so there is a different methodically," said Arrivabene.
"Things are agreed upon together, things are negotiated with all the relevant stakeholders, so decisions are fully shared and taken quickly.
"The federation then takes stock of that.
"It is a different approach and attitude, so they really try and come up with quick changes in order to adapt to public taste.
"They are reactive to listen very carefully, to change and react quickly, involving the relevant stakeholders.
"There is also a great level of respect for the engine manufacturers."