World champion Lewis Hamilton has emerged as the victor of Autosport's Formula 1 team principals' top 10 drivers poll for 2015.
As in recent years, Autosport has conducted an exclusive poll of all 10 team principals, asking them for their top-10 drivers based on performances on track over the past 19 races.
The results are kept a complete secret, ensuring honesty and objectivity, with only the overall standings published based on F1's scoring system of 25 points for first place, down to one for 10th.
With Hamilton winning 10 grands prix this season, and claiming his third title with three races to spare, the 30-year-old collected a grand total of 229 points from a possible maximum of 250.
Hamilton ended top with the majority of team principals, ensuring he finished 49 points clear of runner-up Sebastian Vettel.
In lifting Ferrari back on to the top of the podium with three victories, Vettel was a comfortable second, with Mercedes' Nico Rosberg a distant third despite his strong end to the campaign.
Following a brilliant rookie season with Toro Rosso, which included fourth-place finishes in Hungary and the United States, 17-year-old Max Verstappen clinched fourth place in the rankings.
Despite a wretched year with McLaren, last year's runner-up Fernando Alonso was still recognised for his displays in an under-performing car with sixth place.
Daniel Ricciardo, who was third last year after claiming three wins with Red Bull, dropped to ninth following a far more difficult season for the team, although his team-mate Daniil Kvyat - with Toro Rosso in '14 - rose from 10th last season to fifth on this occasion.
2015 AUTOSPORT TEAM PRINCIPALS' TOP 10
1 Lewis Hamilton (229pts)
2 Sebastian Vettel (180)
3 Nico Rosberg (113)
4 Max Verstappen (77)
5 Daniil Kvyat (69)
6 Fernando Alonso (57)
7 Valtteri Bottas (52)
8 Sergio Perez (48)
9 Daniel Ricciardo (47)
10 Kimi Raikkonen (37)
WHO VOTED
Toto Wolff, Mercedes
Maurizio Arrivabene, Ferrari
Sir Frank Williams, Williams
Christian Horner, Red Bull
Vijay Mallya, Force India
Franz Tost, Toro Rosso
Federico Gastaldi, Lotus
Eric Boullier, McLaren
Monisha Kaltenborn, Sauber
John Booth, Manor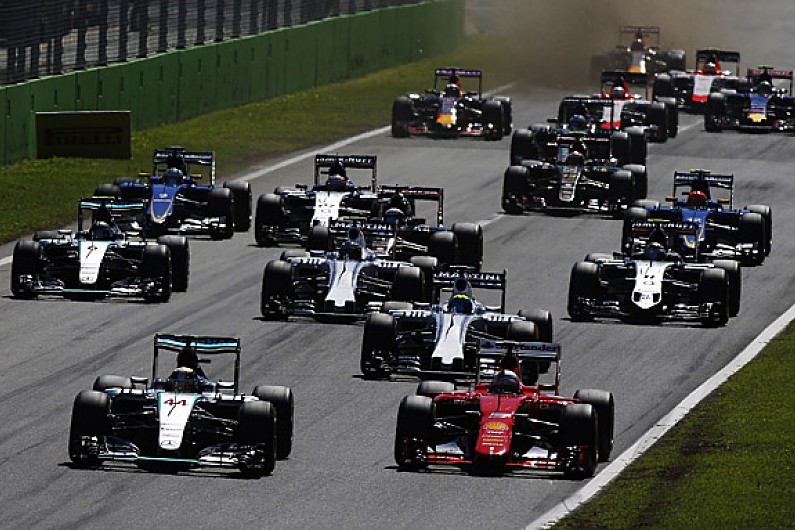 Autosport has produced a standalone special magazine to celebrate our 70th birthday. All current print subscribers will receive a copy for free. To order your copy of the 196-page Autosport 70th Anniversary issue, please go to: autosport.com/autosport70th