Lewis Hamilton feels Formula 1's new start procedure will make getting away off the line even more "unpredictable", following Mercedes' recent poor getaways in grands prix.
For the Belgian Grand Prix following F1's summer break, starts revert back into a driver's hands, with the pitwall no longer involved when it comes to the necessary clutch settings.
That could put more pressure on Hamilton and Mercedes team-mate Nico Rosberg who have been beaten off the line at the last two grands prix at Silverstone and Hungaroring despite front-row lock-outs.
For the British Grand Prix Williams duo Felipe Massa and Valtteri Bottas swept by, while in Hungary it was Ferrari pair Sebastian Vettel and Kimi Raikkonen.
That resulted in Mercedes motorsport boss Toto Wolff describing what has unfolded as "unacceptable".
Reigning champion Hamilton concedes the new start format "is going to be a challenge".

F1's new start rules explained
Speaking to the British press, he added: "What goes on from after this race [Hungary] is going to be very interesting.
"I expect more unpredictable starts. I imagine it is going to get worse, but that's racing."
Hamilton has even suggested the FIA may need to make rule tweak adjustments to compensate.
"I think they might underestimate how much they influence the races," he added.
"The starts might not change or they might be disastrous. It could make for more weaving, who knows?
"My guess is that it is not going to be the right thing and it is going to be adjusted.
"They might need to make changes to it. It is a good idea, though."
Rosberg, 21 points adrift of Hamilton, has welcomed the initiative introduced by the FIA.
"It's good because it puts the start fully into our hands - 100 per cent driver," he said. There is no engineer involved or anything.
"If it's a good start, it's the driver. If it's a bad start, it's the driver, which is good because it puts a bit more variability into it.
"The start is such an important phase. As we have seen recently it can mix things up."
STARTS A CONCERN FOR MERCEDES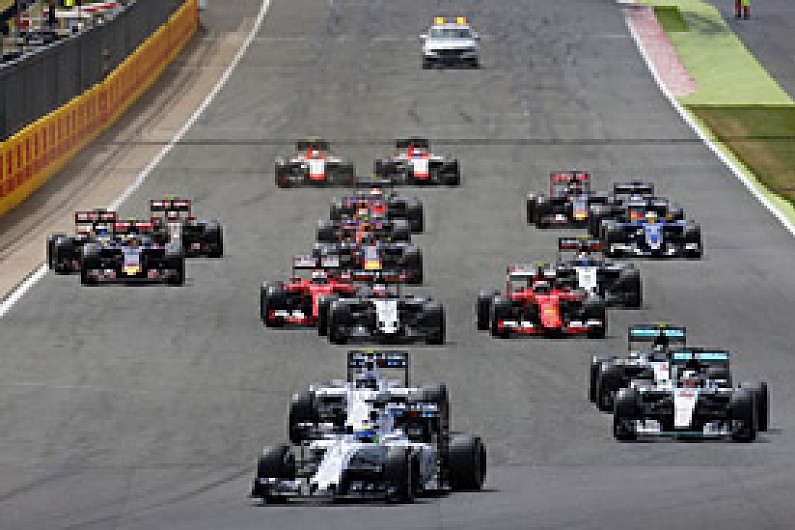 Despite the change in start procedure, Wolff has vowed to understand why his drivers have struggled to make a clean getaway at the last two races.
"I'm very concerned," said Wolff.
"We were jumped by the two Williams at Silverstone, jumped by the two Ferraris in Hungary, which triggered the mess and the lap-one incident [Hamilton going off track].
"We need to get on top of the situation, analyse it because it is unacceptable.
"I think there are many reasons [why it happened], not just one in particular, but if you look at it, it is not good.
"From what I heard on the radio we had two very good practice starts off the line, but then when it mattered we had too much wheelspin and were overtaken in a way you can't recover."