The Haas team's first Formula 1 car must "push the boundaries" and not be conservative, according to chief designer Rob Taylor.
The all-new American outfit, owned by Gene Haas, has an engine deal and technical partnership with Ferrari, which means the Scuderia supplies Haas with all 'non-listed' parts.

Behind the scenes at America's new F1 team
Given the knowledge that the Ferrari relationship will bring along with Haas' motor racing experience in America, the team wants to hit the ground running from the first race.
"We're not being conservative," Taylor told AUTOSPORT. "It's a race team so we've got to try our best and we've got to push the boundaries.
"Obviously there's an awareness that we don't want to stumble. We need to finish races and perform well."
Taylor said the objective is to qualify mid-grid before challenging at the lower end of the points and gradually working its way up the field.
"That would be the ambition," said the former Red Bull and Jaguar designer. "Not too ambitious, but a reasonably ambitious target.
"We've got to give ourselves these targets, don't we?"
HAAS HAS FAITH IN DALLARA
The design and development of the car has been outsourced to Italian race car constructor Dallara, which most recently acted as a supplier to HRT (pictured below).
However, unlike the HRT arrangement, Haas has control over the project, with Taylor having overall responsibility for the car rather than Dallara.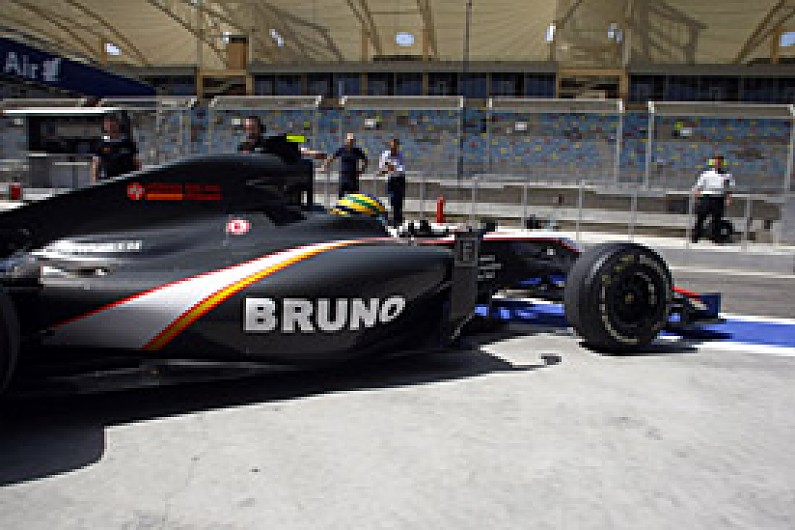 Was HRT always doomed to fail?
And despite admitting one-make single-seater specialist Dallara has not been known for producing cutting edge F1 chassis, Taylor believes the company has the potential to do so.
"I think there is a grain of truth in it," he said of Dallara's reputation.
"They have been working on non-competitive sets of regulations for the last few years and I think they relish the challenge of being back against a competitive set of regulations.
"They're definitely up for the challenge and I think the equipment they've been given, with the Ferrari powertrain, gives us the ability to deliver a good car."
Team principal Gunther Steiner added: "They know that because they didn't do this for a long time they need expertise.
"And we, with our people, bring that expertise to the party. That is the plan behind why Rob is there.
"Rob can concentrate on leading a team which designs a car, instead of setting infrastructure up and buying computers and buying software. That's all there and their engineers are good."