Former Ferrari president Luca di Montezemolo believes the Prancing Horse marque has struck lucky this season in emerging as the nearest challenger to Mercedes in the Formula 1 title race.
After 23 years at the helm of Ferrari, di Montezemolo departed in September of last year following an internal power struggle with current chairman Sergio Marchionne.
When Sebastian Vettel ended Ferrari's long barren run with Malaysian Grand Prix victory in March, di Montezemolo suggested it was a result "that comes from far back", seemingly taking a degree of credit.
In an interview with Repubblica, di Montezemolo has now described that comment as "a faux pas", although he may fall foul again of Ferrari's fans for implying good fortune played a part in Vettel's success.
Di Montezemolo, now non-executive chairman of Italy's national airline Alitalia, said: "I sincerely think they have been a bit lucky.
"This year, except for Mercedes, they have no other rivals.
"Williams hasn't improved, Red Bull has imploded - I know [Dietrich] Mateschitz is thinking of selling, he's told a common friend: 'Either I convince Audi to enter, or I'm out' - and McLaren is in dire crisis, so now Ferrari starts every race with a podium in its pocket.
"But luck is useless if you don't know how to make the most of it, so in my opinion that's a merit, as is the intelligence they had of not throwing away what had been done before they came.
"Perhaps I wouldn't have been so imprudent in December as to say that 2015 would be an ordeal, that huge mistakes in the preparation of the new season were made, and that winning a couple of races would be a miracle. But anyway, that's the past."
VETTEL CHASE BEGAN IN 2009
While new team principal Maurizio Arrivabene has hailed Marchionne as the reason for the arrival of four-times champion Vettel, di Montezemolo has again laid claim to playing a part, taking a swipe at Fernando Alonso in the process.
"The first person at Ferrari who talked about Vettel was [Michael] Schumacher," said di Montezemolo.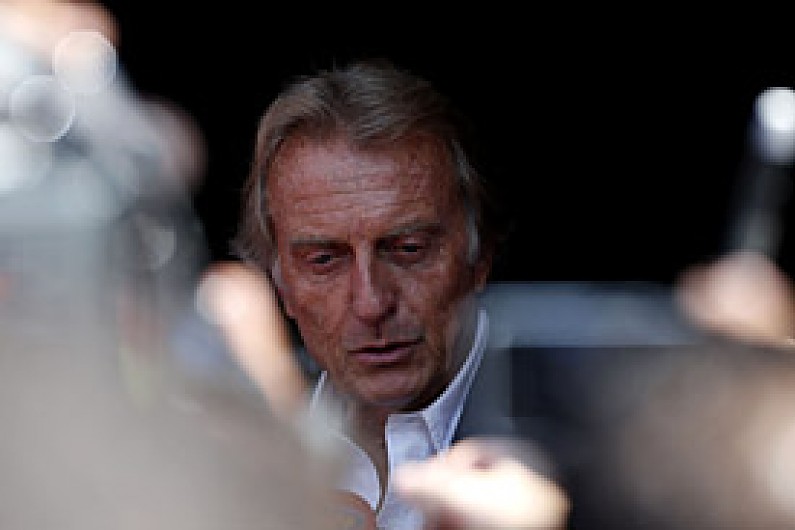 "It was the summer [of 2009] when he would have returned to stand in for [Felipe] Massa. He told me 'The perfect driver for you is Seb.'
"[Stefano] Domenicali wanted him at all costs and brought him to my home in Bologna. He arrived with a box of Swiss chocolate.
"He was already a world champion, yet his manners were somehow clumsy. Everyone was finely impressed.
"[Marco] Mattiacci carried on that work. Finally, when with Marchionne we saw Alonso had become gloomy and surly and was always showing scepticism with the team, we decided for the change.
"Vettel certainly gets [paid] less than what Alonso asked for his renewal [of his contract].
"And then he has strongly helped Arrivabene, who is a man with great personality, to impose a new, better, and more positive mood."
Translation by Michele Lostia