Caterham is now facing a battle to make it to the next Formula 1 race after administrators locked staff out of the team's Leafield factory on Thursday.
The cars are due to be flown to Austin on Saturday for next week's United States Grand Prix, leaving Caterham's current chiefs in a race against time to sort the situation out.
Talks between the current management and administrators overseeing F1 team supplier Caterham Sports Limited (CSL) are set to continue on Thursday.
The administrators have taken a hardline approach over the continued use of the factory by 1MRT, the company that runs the Caterham F1 team, and are not happy with the offers made so far.
Until a satisfactory solution is found, the factory is likely to remain closed - which means F1 staff will have no access to the cars there.
FERNANDES DISPUTE
Caterham's current management team issued a strongly worded statement on Wednesday making it clear that they could turn their back on the team amid frustrations about the actions of former owner Tony Fernandes.
They claimed that Fernandes had failed to transfer shares in the team, which meant he was still officially owner, and also criticised the administrators' handling of the situation.
"Since their appointment, the administrators have released various press statements, which have been severely detrimental to the management of the Caterham F1 team," said the statement.
"After three months of operating the team in good faith, the buyer is now forced to explore all its options including the withdrawal of its management team."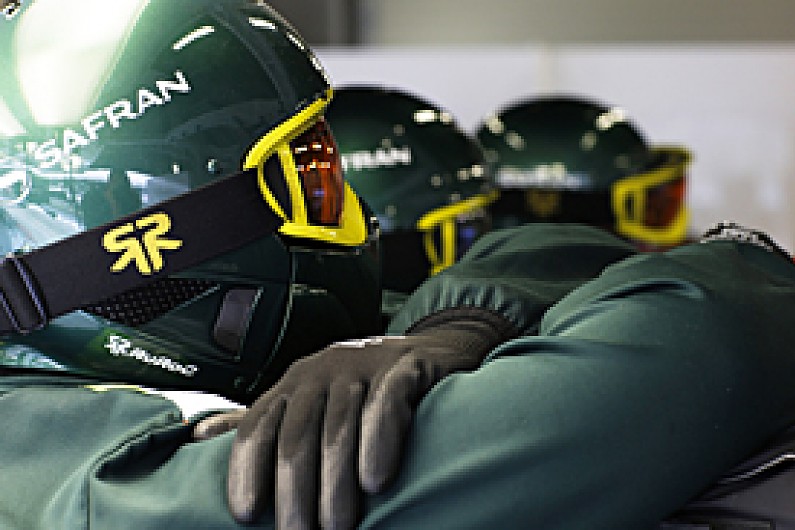 Under the terms of contracts with Formula One Management, teams must compete in each championship event to gain commercial rights income.
If Caterham misses the United States GP, and is unable to prove force majeure, then it risks forfeiting its commercial rights, which would decrease the value of the company.
But despite the increasingly dire outlook, the administrators remain hopeful that a deal can be sorted in time
Administrator Finbarr O'Connell, from Smith & Williamson, told Reuters: "We had a meeting yesterday with 1MRT and lawyers and the offer they made was unacceptable. So I've sent them away.
"Hopefully they can come up with an acceptable proposal.
"I don't think this is gone. It's just a case of who has got the money to make it work."
Fernandes has been unavailable for comment about the matter but suggested in a tweet on Wednesday that the situation was not as clear cut as Caterham had suggested.
He said: "If you buy something you should pay for it. Quite simple."