Mercedes has admitted that the shine has been taken off its Formula 1 constructors' title success by its ongoing concern for the critically ill Jules Bianchi.
With Bianchi remaining in hospital in Japan following his horrifying accident at Suzuka, the Formula 1 paddock has been unified in making it clear that its thoughts are firmly with the French driver and his family.
And although Mercedes celebrated its first ever F1 constructors' championship in Russia, its motorsport boss Toto Wolff said the joy was not quite as much because of recent events.
"We must not forget what happened last week and even if we have celebrations, and even if the boys are very happy with all the hard work, we will not forget what happened to Jules," he explained.
But despite the ongoing concern for Bianchi, Wolff said that it was important Mercedes recognised the effort it had taken to secure title glory.
"I just feel proud to be part of the team, part of the team of which the foundations were built by Ross Brawn," he said.
"He played such an important role in the team, and the step which was done in 2012.
"We constantly ramped our game up, we made the right decisions, and we got the right resources.
"The big boys back at Stuttgart realised what was needed and since then we were on an upward slope and today is the result of all that."
HAMILTON DEDICATES WIN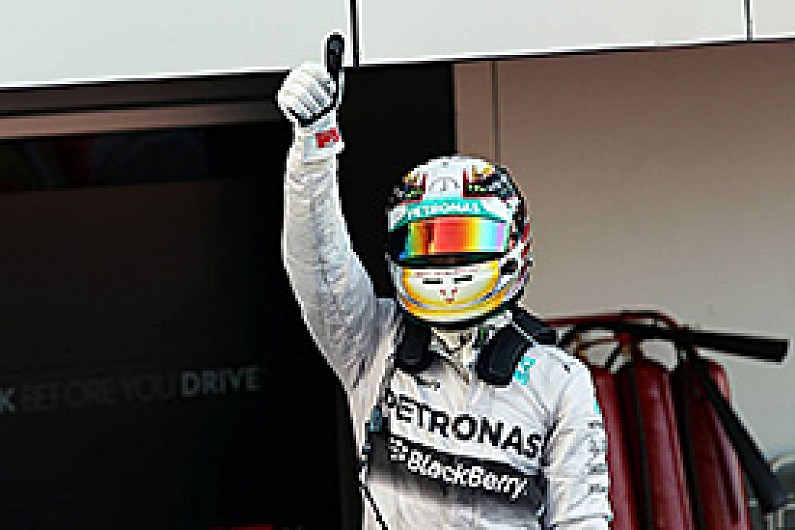 Hamilton, whose victory was enough to secure Mercedes the constructors' title, dedicated his win to Bianchi and his family afterwards.
"I think all week there has been one person on my mind, and that is Jules," he said.
"I think, of course, there is excitement and happiness for the team and everything.
"But without a doubt every time I got in the car this weekend, coming here and being here, I was just thinking of him and his family - and keeping him in my prayers each day.
"Whether it means anything, it will be great to be able to dedicate this to him and his family.
"Every bit of positive energy, hopefully, will help. I need all of you guys and all of this team to be sending those positive vibes that way - because positive energy is actually real."