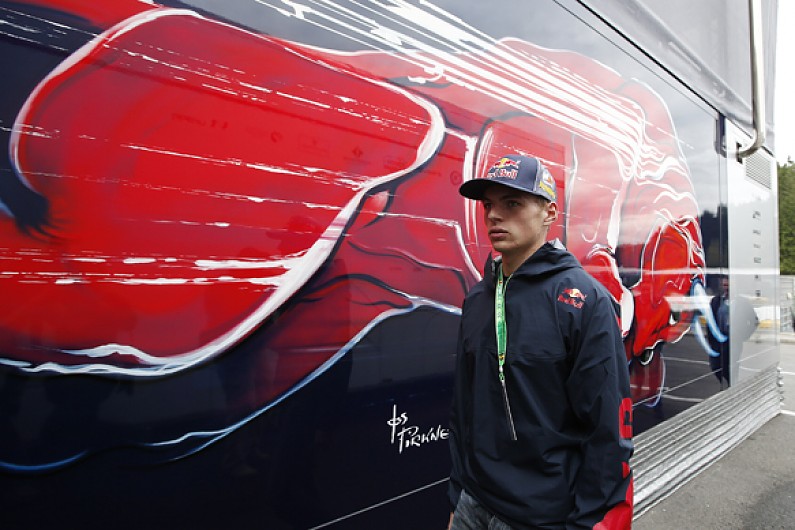 Max Verstappen will likely make his Formula 1 debut in free practice for November's United States Grand Prix, according to Toro Rosso team boss Franz Tost.
Verstappen joined the Red Bull Junior scheme this summer and will become the youngest race driver in the history of F1 when he replaces Jean-Eric Vergne at Toro Rosso next season.
Tost said Verstappen would soon have a seat fitting at Toro Rosso's Faenza base in Italy. The Dutch racer is due to embark on a demonstration run in Rotterdam before undertaking some testing for his new team in a three-year-old car.

OPINION: Verstappen can handle F1
He will then likely be fast-tracked into the squad for some free practice runs during the final three GPs of the season.
Tost said: "He is doing a demonstration in Rotterdam, then next week or the week after we will make his seat at Faenza, and then in a few weeks we want to do a test with him just to get him a feeling for a three-year-old car, and then we will see.
"We want to give him as much time and mileage as possible in a Formula 1 car [before 2015], and expect him to be in a Friday session at least from Austin onwards - Austin, Sao Paolo and Abu Dhabi, and then one day after [in the post-season] Abu Dhabi test."
Verstappen, who revealed in the Belgian Grand Prix paddock on Thursday that he signed for Red Bull on condition he would be given a race seat in 2015, said he was unfazed by the prospect of stepping up to F1 during his first season of car racing.
"My dad [ex-F1 driver Jos] was always pushing me in the right direction, and in big steps," Verstappen said.
"Karting to F3 was a big step, but I adapted quickly so I don't see the problem [going] from F3 to F1.
"Once you are in a racing car, a racing car is a racing car, so I think I'm ready for it."