Lewis Hamilton thinks the loss of FRIC suspension is going to help him to come back stronger when the Formula 1 season resumes after the summer break.
Although the FRIC concept appears to have had little impact in the competitive order between teams, Hamilton says its removal from the car could shift things more towards him in his private battle with Mercedes team-mate Nico Rosberg.
The German is naturally lighter and, with 2014 F1 cars so weight-critical, Hamilton has had to follow a strict diet this year to ensure that he does not give away anything to his title rival.
But the removal of the FRIC system has helped in reducing the weight of the cars - which means Hamilton can now put on some extra muscle over the summer to get back into proper shape.
"The summer will be good to re-energise and to get fit," said Hamilton, who is 11 points behind Rosberg in the title fight.
"I am very, very light , but the car [without FRIC] is lighter, so I can put a little bit of weight on over the break.
"That will be muscle, and not fat, so I can come back stronger both physically and mentally."
RECOVERIES SHOW MENTAL STRENGTH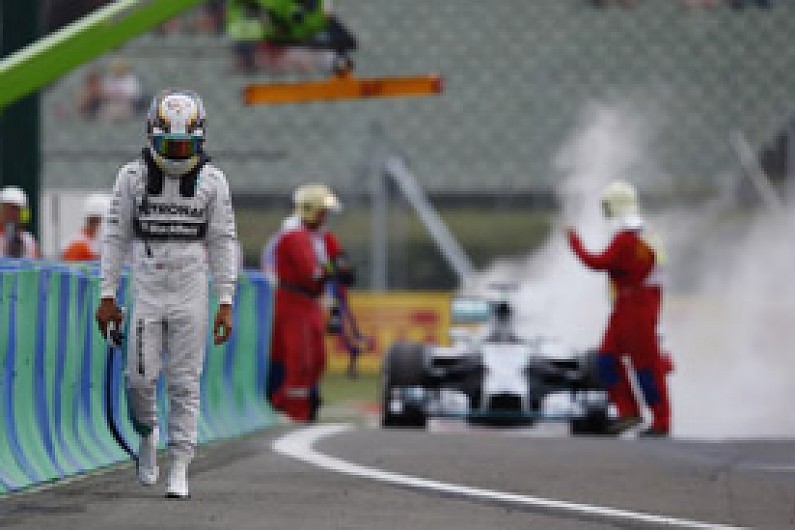 Hamilton has had a tough time in recent races, with reliability problems in qualifying in Germany and Hungary leaving him well down the order.
But despite having pulled off some brilliant recoveries to take third place in both events, he admits the mental challenges he has faced have been draining.
However, he takes heart from the fact that he has been able to produce results on the back of such troubles.
"I think it has been a very challenging, and trying and testing last two weeks," he said. "To be able to still keep myself together is, I think, important.
"I saw some stories that I was going to crack under the pressure, but I think hopefully this will show that I am not, and that I am still in the fight."