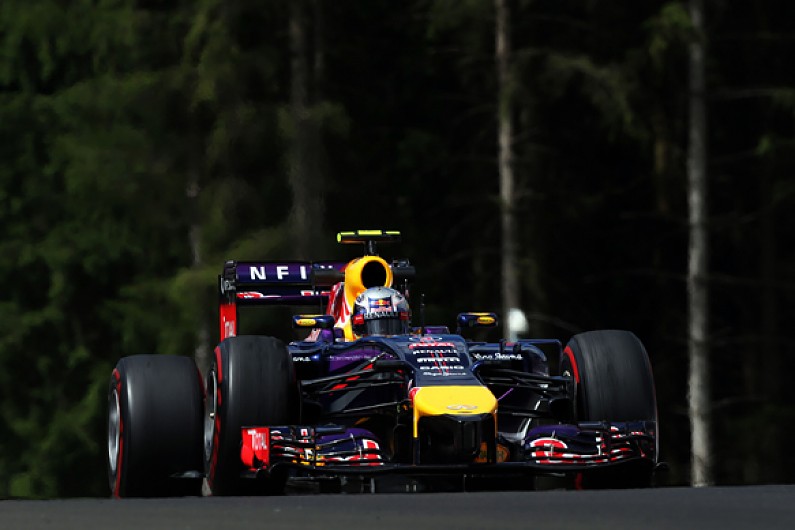 Renault is adamant it can satisfy Red Bull's demands for improvement, but it may have to wait until Formula 1's engine freeze is partly lifted this winter to do so.
Red Bull slammed Renault's performance as 'unacceptable' after the Austrian Grand Prix proved to be another difficult weekend for the reigning F1 champion team.
Although Renault concedes that there is little chance of major progress in power terms this season thanks to the homologation rules preventing changes, the French car manufacturer thinks modifications that are allowed this winter will be a big help.
Renault deputy managing director Rob White said: "The opportunity to change the specification of the hardware is extremely limited during the course of the season.
"Up until this time that hasn't been an obstacle to the progress that we have been able to make.
"But we are pressing on with a development road map that clearly has more opportunity to deliver improvement from changing the specification [for 2015].
"At the moment the regulations are explicitly clear: we may not change spec except without the prior approval of the FIA, which would not normally be given for performance improvement."
Although the current freeze limits Renault's opportunity to close down the gap on Mercedes, and has left Ferrari conceding it will be impossible to catch up this year, White thinks there are still things it can do to move forward.
"We have been able to make improvements and significant headway this year in closing down the gap to our competitors," he said. "We still have work in progress and will deliver further improvements.
"But of course there are longer term pieces of work in progress that can realistically, for regulation, practical and legitimate reasons, be delivered over the winter that cannot be delivered over the course of this season.
"There are short term and potentially bigger things that are available to you down the line."
FREEZE IS NO EXCUSE
Although admitting that Renault's hands are tied by the engine freeze in place, White says that the restriction is no excuse for the job it has done so far this year.
"The technical rules and the sporting rules are the constraints that we work inside, and our job is to make the best of them," he said.
"It is not obvious that with different homologation restrictions that the outcome would be either better or worse."
White reiterated that Renault's biggest fault this year was starting its V6 turbo programme so late, which left it playing catch-up from day one.
"We were behind our internal goal setting and therefore I cannot be satisfied," he said. "We were not quick enough on the track to respond or to satisfy our teams, and therefore of course we would have liked to have done things differently and achieve a different outcome.
"But looking forward our mindset is to pursue the best interaction in order to correct that."