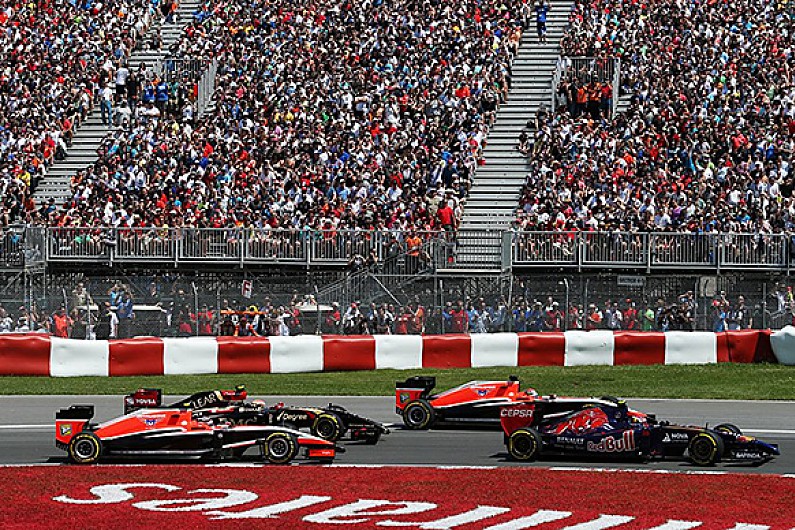 Formula 1 teams Mercedes and Sauber have warned against the idea of customer cars coming back to the sport, despite suggestions the rules should be opened up.
One of the proposals that has been discussed in recent weeks is to allow the return of customer cars because it would in theory be cheaper for smaller teams to buy chassis.
The move would also help increase revenue for the bigger outfits at a time when costs are rising.
But a shift to customer cars could have huge drawbacks in creating a two-tier grid, and would leave just a few teams at the front able to fight it out for victory.
Sauber's Monisha Kaltenborn told AUTOSPORT: "I think it's not at all a good idea. I cannot even follow the argument that it's going to reduce costs.
"Formula 1 is about constructors and we have to meet the requirement of listed parts to be a constructor.
"F1 needs in its DNA this challenge. It's never been any different; you've always had manufacturer teams and smaller teams competing against each other."
She added: "People like to see a Williams and Force India come really close to beating a really big team.
"If there are only three manufacturers, people will see them competing against each other with some other guys at the back having their own fight - and those teams would only be known in their own countries."
Even the top teams believe that bringing customer cars would be negative overall for the grid.
Mercedes motorsport boss Toto Wolff suggests that a plan to reduce for 2015 the number of listed parts that teams must design and make themselves is as far as the sport should go.
"We have extended the listed parts list already to a level where you can basically buy the whole car, apart from the bodywork and the monocoque," he said. "That is almost like a customer car.
"I am personally against customer cars because I think it is detrimental to many teams who are proper constructors, and this is about being a constructor - it is a constructors' world championship."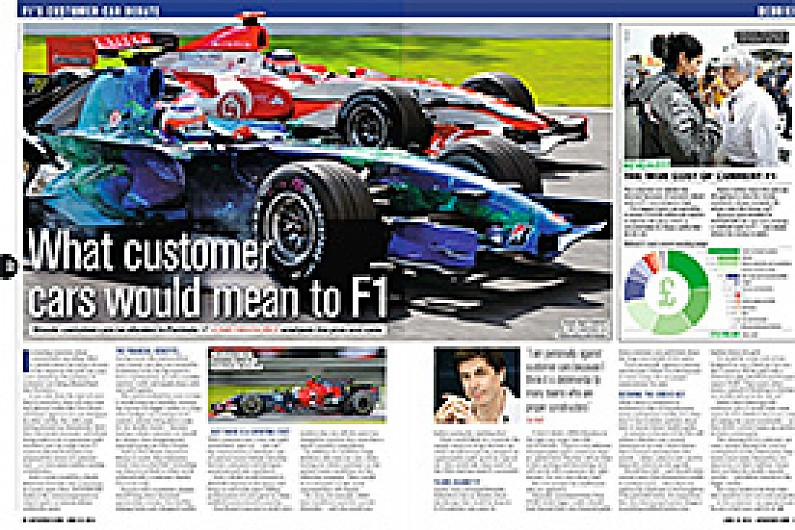 Wolff reckons that the only scenario whereby customer cars, or teams running a third car, should be considered is if there were not enough cars on the grid.
"If the grid should ever fall below 18 cars because we lose teams then we should start on a white sheet of paper to discuss what we should to do have a solid grid," he said.
"Whether it is customer cars, whether it is having a third car, or whatever creative ideas that might come up. But only at the stage that we are having problems with the amount of cars on the grid."
For a full analysis of the implications a return of customer cars could have for F1, check this week's AUTOSPORT magazine.
Autosport has produced a standalone special magazine to celebrate our 70th birthday. All current print subscribers will receive a copy for free. To order your copy of the 196-page Autosport 70th Anniversary issue, please go to: autosport.com/autosport70th