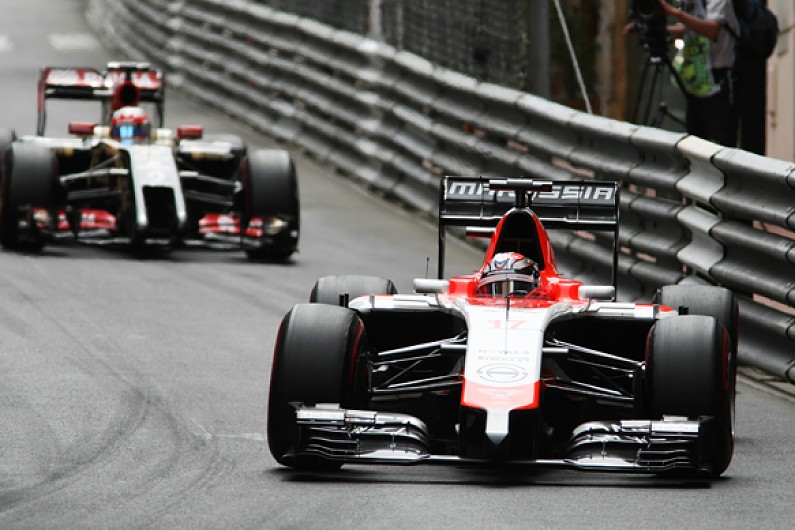 Jules Bianchi believes Marussia's first Formula 1 points finish in the Monaco Grand Prix was not just down to luck, as he feels the team has made genuine progress.
The Frenchman secured ninth place in Monte Carlo, despite being handed a post-race penalty for improperly serving an earlier punishment for starting grid infringement.
But while a number of leading retirements helped Bianchi's cause, the Frenchman also knows that Marussia has improved its car since the last race in Spain.
"We improved the car a step in the Barcelona test," he explained.
"The car was much more balanced and that's why it made it much better for this race.
"Now, we have to keep our feet on the ground. We scored points, which is good, but without good luck we won't be able to be in the points.
"So we have to calm down a bit after tonight and keep working to improve the car because we still have some improvements to make."
Bianchi thinks his car was a genuine Q2 contender in Monaco, and its pace in the race was a encouraging for the future.
"It's a big boost for everybody," he said. "In qualifying I think I was able to fight for Q2.
"It would have been really on the limit but I would have been within one tenth or something like that.
"In the race it was the same. First it was a bit slower than Sauber and the cars in front, but I was on prime and they were on option.
"Then we switched to the other tyres, I was competitive and my laptimes were good.
"I think it's a really good step forward for the team."