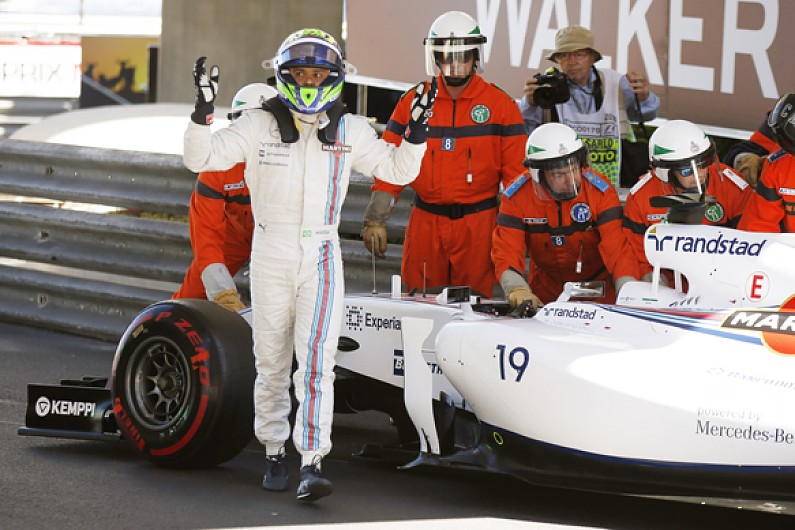 Marcus Ericsson will have to start the Monaco Grand Prix from the pitlane following a collision with Formula 1 rival Felipe Massa in qualifying.

The Caterham driver clipped Massa's Williams car at Mirabeau during Q1, pitching both men into the barriers.

His actions prompted a stewards' investigation, and it was decided that Ericsson was to blame for causing the collision.

The stewards said that as a result he would have to start from the pitlane, as well as having two penalty points added to his licence.
Ericsson admitted he had made a mistake.
"It was my last quick lap of the session, and I didn't really get a clean lap before that because there was a lot of traffic," he said. "I locked up the rears going into the corner, and I went into the wall.
"Obviously it's a shame that Massa was there on the other side. I can understand he's frustrated. I tried to push for my lap, just locked up and I couldn't use the escape road because obviously Felipe was there.
"You don't get a penalty for braking too late and going into the barrier, but because Felipe was involved the stewards looked into it."
Massa shrugged off the news that Ericsson had been penalised.
"Nothing changes for him. For me it changes everything, but that's the rules. What can you do?" said the Brazilian, who was hit by the other Caterham of Kamui Kobayashi in the Australian GP.
"The stewards need to do what they believe is correct, but what they believe is correct doesn't change the other car.
"I just opened the space for him and he couldn't do the corner. He locked his wheel and went over me.
"Not much I can say - when it's not Kobayashi it's Ericsson!"
Toro Rosso's Daniil Kvyat was also reprimanded for impeding Pastor Maldonado during Q1.