Sergio Perez has blamed tyre supplier Pirelli for what he calls the "embarrassing" gap between the pace of this year's Formula 1 and GP2 cars.
Although the leading F1 cars are several seconds faster than GP2 machinery, there has been some overlap between the pace of the faster GP2 drivers and the slower F1 cars.
Perez has already criticised this year's new breed of F1 racing as "boring" and urged Pirelli to be more aggressive with its compound choices to improve the spectacle for fans and the driving experience for the racers.
"When you look at the difference with GP2 I think it's a little bit embarrassing that the GP2 cars are so close to us with the budgets they have," said Perez, whose fastest time in Spanish Grand Prix practice was only half a second quicker than the fastest time set in GP2 practice.
"Pirelli needs to be more aggressive on their compounds because on Sunday you will see a race where everyone follows each other and it will be just a boring race.
"It's not good for the sport."
Perez said the harder tyres introduced for this season do not match with the levels of downforce on the cars, which have substantially reduced thanks to winter regulation changes.
"We have less downforce than last year but I think the [tyre] compound effect is far too big," Perez added.
"Pirelli is not helping us at all to be able to push and enjoy more the driving.
"I think they overreacted last year to the issues they had with tyre delaminations.
"I hope they will listen to us. All the drivers in the briefing we have are complaining we are sliding all the time and [it's] difficult to find any grip.
"I hope Pirelli reacts to this, listens to the drivers and the fans, and does something to have more interesting racing, because like this it will be a boring Sunday for the fans."
'PATHETIC EXCUSE'
Pirelli motorsport director Paul Hembery described blaming Pirelli for reduced lap times in F1 this season as "pathetic".
"We haven't overreacted; we had to come into this year with a different approach," he countered.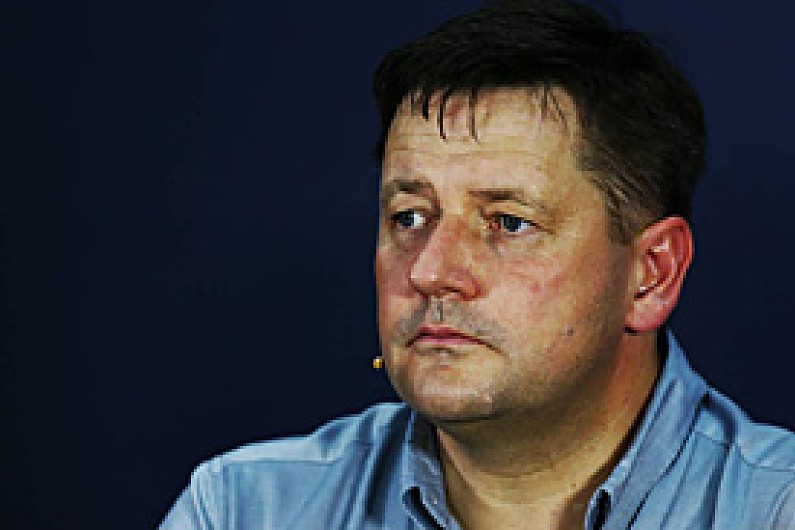 "The cars are very different, a lot of wheelspin. It's not as if we can change everything during the year.
"We managed a couple of test sessions and you're not going to jump into a season with everything perfect with a brand new car.
"If we could change things through the year and [had] a choice of 12 compounds you can do a whole lot of other things, but essentially you have three compounds to cover 50 degrees track temperature down to 15.
"Sometimes you'll be compromised, sometimes, like today, you're probably in the window where things are working better. That's the nature of the business.
"It's pathetic as an excuse quite frankly."