Formula 1 teams and the sport's bosses have agreed to look into ways to make the current cars louder, following complaints about the noise.
After a series of meetings over the Bahrain Grand Prix weekend to discuss the current state of F1, AUTOSPORT understands that unanimous agreement was reached for action to be taken regarding the noise.
A working group is to be set up by the FIA to look into the matter, with a view of making sure that the turbo noise can increase as soon as possible.
NOISE COMPLAINTS LISTENED TO
The new 1.6-litre turbo engines are quieter than last year's V8s, and there have been numerous complaints from fans, F1 commercial boss Bernie Ecclestone, some drivers and team people that the sound is not good enough.
It is hoped that tests for the revised engines can take place as early as the post-Spanish Grand Prix test in May.

Renault says F1 noise can't be changed
FIA president Jean Todt, who has long backed the new fuel-efficient regulations, says he accepts that the complaints are strong enough that action is necessary.
"It's something we have been addressing with all the manufacturers involved in F1, to address the thing even with the new regulations," he told selected media including AUTOSPORT ahead of the Bahrain Grand Prix.
"So we must see if we can implement in short, medium, long term, a bigger noise. And that we will do and we will get unanimous agreement."
When asked when he believed the new cars would be louder by, Todt said: "It's very difficult for me to give you an accurate answer.
"I have been asked to address the problem of the noise. It is a problem which creates some concern.
"I feel that we can apply it with the unanimous agreement of how to apply it, then we will do it.
"After Barcelona there will be two days testing, so hopefully there is something that can be tested."
NO PUSH FOR FURTHER RULE CHANGES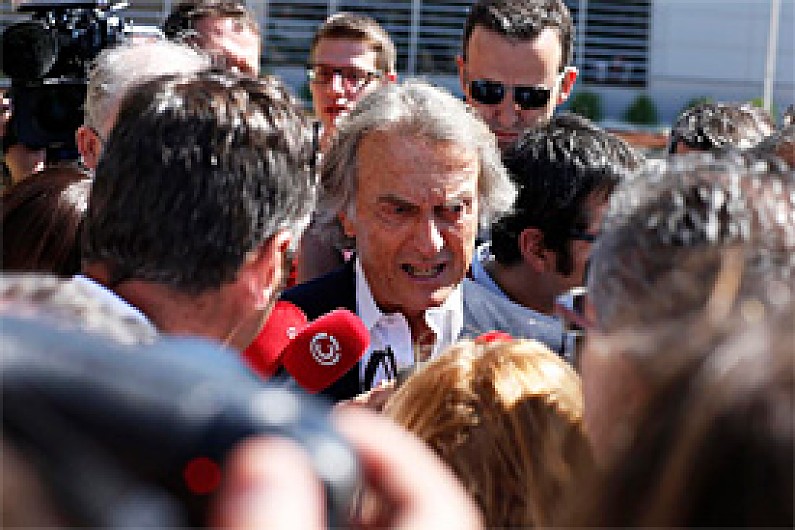 Although Todt accepts that the noise complaints are enough to require action, he does not agreee with suggestions of tweaks to the fuel economy regulations from Ferrari president Luca di Montezemolo.
Di Montezemolo met with Todt in the hours ahead of the race to discuss his concerns about the matter.
Speaking after that meeting, Todt said: "We are in a world where unfortunately we don't have only one voice, which is fair.
"And in a world of competition those who are in front normally don't complain and those who are not in front normally do complain. It goes through history of motorsport and life.
"I don't think if you ask Hamilton and Rosberg if they are driving like taxi drivers...
"If you have an efficient car you don't have any problem.
"I hear that some engines are over the minimum limit of the weight of the engine, which is 145 kilos. If you have an engine five, ten or 15 kilos heavier of course it is not as powerful."