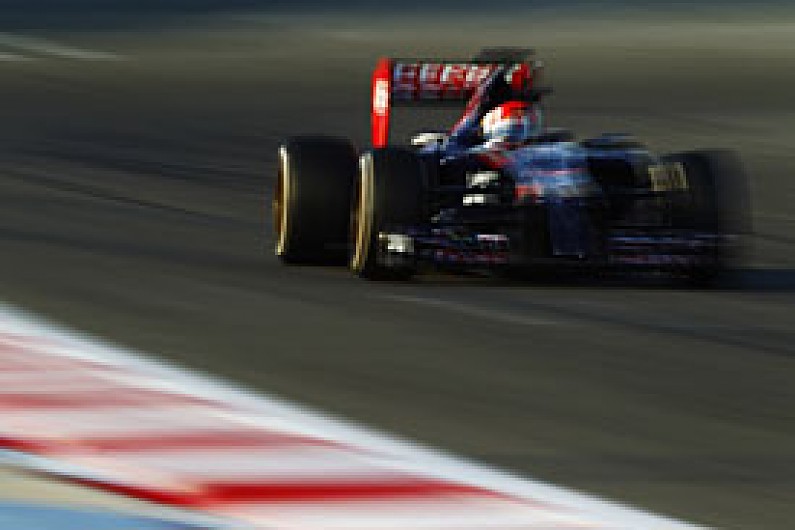 Toro Rosso rookie Daniil Kvyat says he is heading to the Australian Grand Prix relieved with how his team's difficult Formula 1 pre-season improved on the final couple of days.
The Russian and team-mate Jean-Eric Vergne were hit by reliability issues throughout testing, but Toro Rosso appeared to make some progress towards the end of the final test, where it was tied seventh on the mileage charts with McLaren.
GP3 champion Kvyat went into last week's test with just 71 pre-season laps to his name, but he was able to make up some ground by logging another 136 across his final two days of running before the first race.

Gary Anderson's pre-season F1 form guide
When asked by AUTOSPORT how important that mileage was, Kvyat said: "Very important. It's a big relief for me, definitely a big step forward.
"We managed to do a good amount of laps, with positive signs so it definitely gives us some confidence.
"We're still in the catch-up phase and usually that means a lot of hard work unless our rivals make a huge mistake, which doesn't look like being the case."
Kvyat added that once the car was running reliably he was able to work on pushing it to the limit to do some performance work.
"When we didn't have so many reliability problems we did some important tests on the chassis side," he added.
"As soon as we saw the car was running nicely we had to get something done.
"We had to work on a double programme to make some steps forward in all directions, and that helped me get some confidence.
"We're in the phase of learning, the phase of improving, and we have to improve our performance faster than everybody else."