Lotus could depose Red Bull as Renault's lead Formula 1 team in 2014, according to technical director Nick Chester.
The Enstone squad set the fastest time of the four Renault-powered squads in testing in Bahrain, albeit almost five-and-a-half seconds slower than pacesetter Nico Rosberg's Mercedes.
But despite completing five fewer laps than Red Bull overall, Lotus had a good final day while the reigning world champion team struggled.
"I think we could be the lead Renault team," said Chester when asked about the possibility of being best of the Renaults.
"We certainly haven't gone badly this week in comparison to the other Renault teams and I know they are having a few problems.
"All we can do already at the moment is just focus on ourselves and do the best job that we can do.
"Even if we are the best Renault-engined team, we have still got to push on and catch the other guys so we have just got to think about ourselves and move forward."
RENAULT MAKING ENGINE PROGRESS
Chester is also convinced that the French marque is making progress with its engine.
While he is under no illusions that the engine will be where it needs to be come next month's season-opening Australian Grand Prix, there are signs of progress.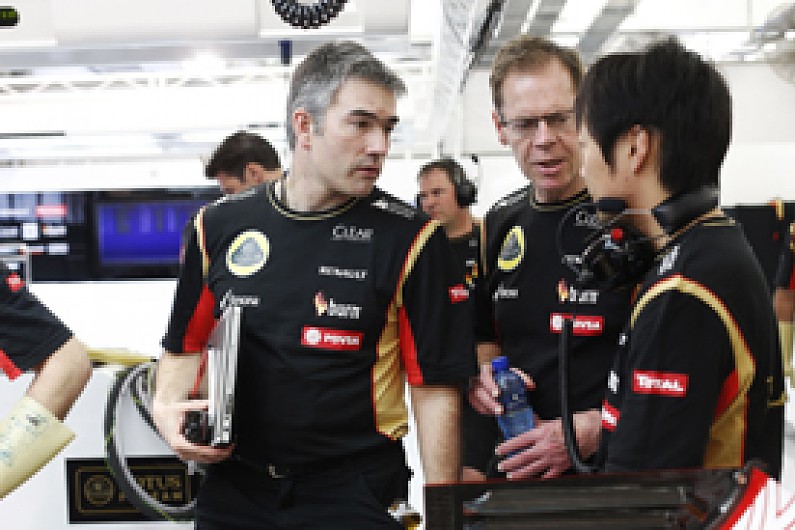 "It's going to be tough by Melbourne, for sure," Chester said of the chances of closing the gap on the leading teams.
"But they [Mercedes] have had a couple of very good tests now and have got themselves to a good level whereas we have still got a lot of progression.
"So I don't imagine they are going to make so much more improvement before Melbourne and we have got a lot to make [up].
"But it is still quite a big gap to close."

Lotus E22 technical analysis: Lateral thinking could pay off
Chester also claimed that because much of the deficit in the Renault engine is related to software and operation rather than the hardware, it will be possible to close the gap in the long-term.
"A lot of it is still in operation and software and we only really ran the engine at full power for the first time today.
"So there is a lot in how we operate it and how we look after the energy management, which will get better quite quickly."