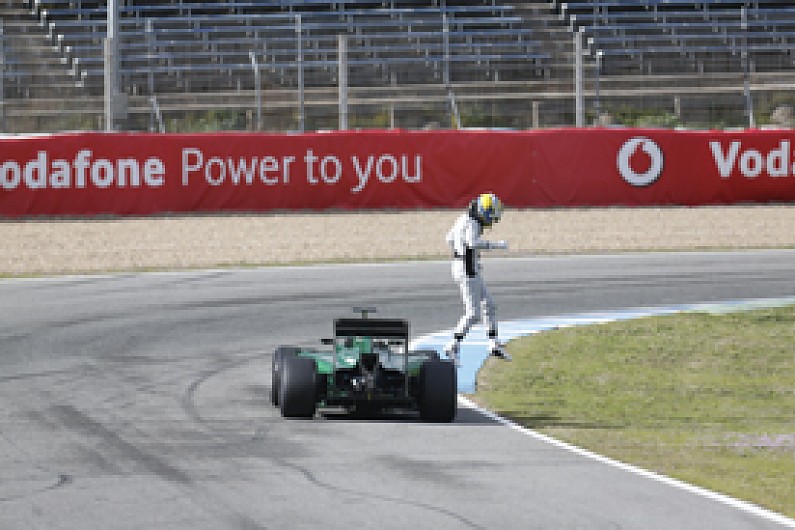 Marcus Ericsson is hopeful he will get enough running in the upcoming Bahrain Formula 1 tests to prepare himself for his rookie season.
The Caterham driver managed only 12 laps over two days during the Jerez test and is scheduled to drive on the third day of the first Bahrain test, which kicks off on Wednesday.
GP2 graduate Ericsson will make his F1 debut in the Australian Grand Prix on March 16 and will need significant mileage during the two four-day Bahrain tests to prepare himself fully.
"We knew coming to Jerez it was going to be a difficult test, maybe not that difficult but obviously there are a lot of new things," said Ericsson when asked by AUTOSPORT about his preparations for the season.
"Hopefully when we get to Bahrain we can do many more laps and I can get a proper feel for the car and my driving.
"I really hope that we can be out all day without big problems and get the mileage we need and the experience I need to be ready for the first race in Australia."
The 23-year-old GP2 graduate believes his limited mileage at Jerez still allowed him to familiarise himself with the car even though he was never able to attempt to exploit its potential.
"Even though we didn't do many laps, I was getting used to all the systems on the steering wheel.
"These kinds of things are good to get used to, and the procedures in the pits and stuff like that.
"It's useful, but we would have loved to do a lot more laps but that's the way it is."
Ericsson believes that the Caterham squad will start to get an understanding of where it stands compared to the rest of the field in Bahrain.
"No one really knows where they are compared to everybody else so we have to wait probably to the Bahrain test where we can get a proper feel for how the car is compared to the rest," said Ericsson.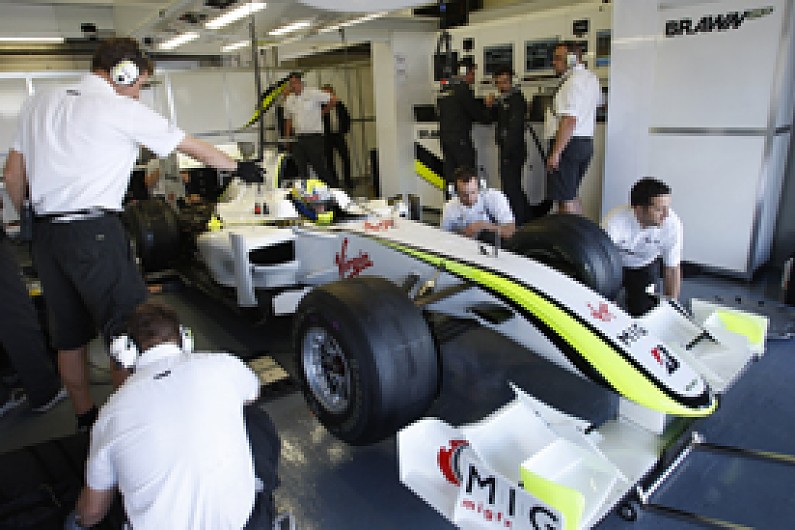 "Caterham have put in a lot of effort and energy into 2014 and the feeling in the factory and the engineers and the whole team is very enthusiastic and I think hopefully we can make big steps forward."
MILESTONE...
Ericsson was the last person to drive a Brawn GP car in an official F1 session on December 3 2009 (pictured).
He tested for the world championship-winning team at the Jerez young driver test, running on all three days and taking over from Mike Conway for the final afternoon.
That was the last time Brawn was on track before it was transformed into Mercedes for the 2010 season.
AUTOSPORT Live will cover Bahrain F1 testing as it happens from 6am UK time on Wednesday