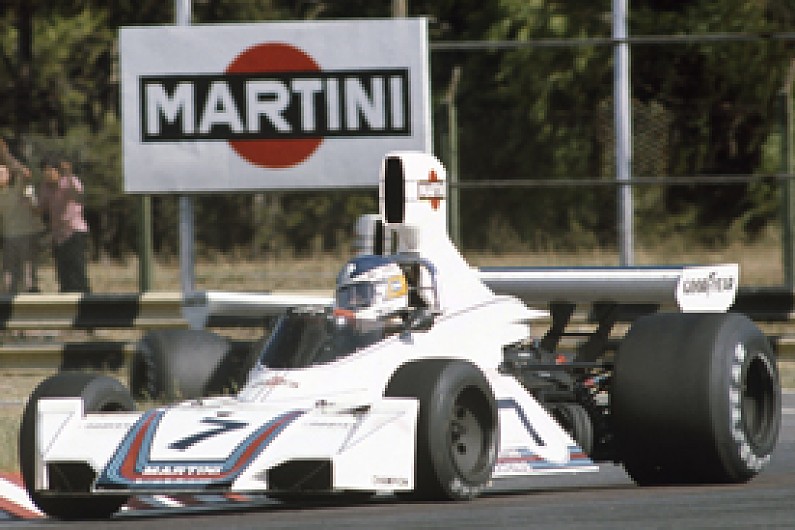 Martini, one of motor racing's most iconic sponsors, is set to bring its famous white, blue and red colour scheme back to Formula 1 with Williams this year.
After months of speculation suggesting Martini could become Williams's title sponsor, sources have revealed that an agreement has been reached that will result in a full rebranding of the Williams car.
This advanced state of the negotiations was highlighted this week when images of an official Martini-branded Williams shirt appeared on a merchandising website briefly before being removed.
Martini's return to F1 will be its first involvement since it was a sponsor of Ferrari from 2006-08, but at that time its logos only had a small presence on the car.
AUTOSPORT has learned that Martini's decision to go with Williams followed talks with a number of leading teams, including McLaren and Ferrari, about a sponsorship deal.
In the end Martini decided that the attraction of a title deal - with the team set to become Williams Martini Racing - and the prospect of a full-branding opportunity were too good to resist.

Opinion: Williams could hold the aces

The details of the new livery are still being finalised, and are unlikely to be signed off until the team has sorted its line-up of sponsors. A deal with insurance company Genworth was announced this week and Williams is poised to add a deal with Petrobras imminently.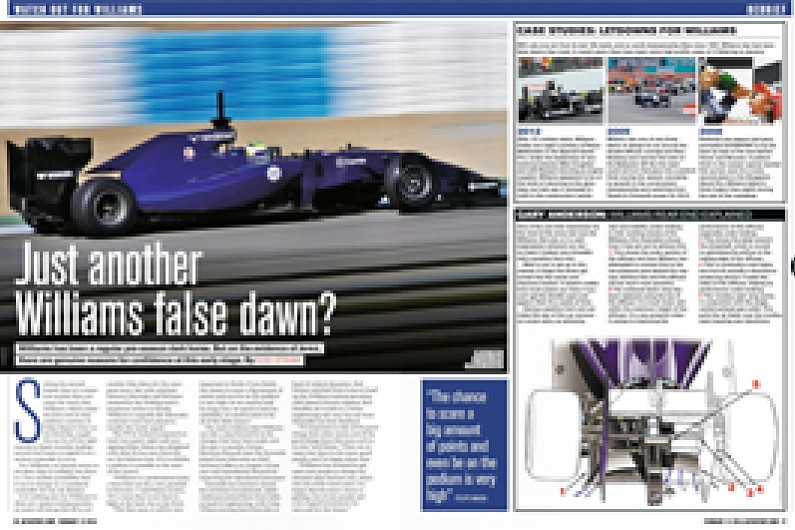 There has been no official confirmation of the Martini news from Williams, with the team declining to comment on the situation when contacted by AUTOSPORT.
However the team has said several times that its race livery will be revealed before the season-opening Australian Grand Prix.
This week's AUTOSPORT magazine - available online and in shops now - includes a full analysis of why Williams could be set for a brighter 2014
MARTINI IN FORMULA 1
Martini Racing originally entered F1 with the Tecno team in 1972 but the partnership did not yield much success and the drinks company pulled out of F1.
However, a return in 1975 as backer of the Brabham team proved to be a game-changer, as its iconic colours used on a white background achieved worldwide fame.
After that season, Martini elected to switch its branding onto a red background. It remained at Brabham until the end of 1977.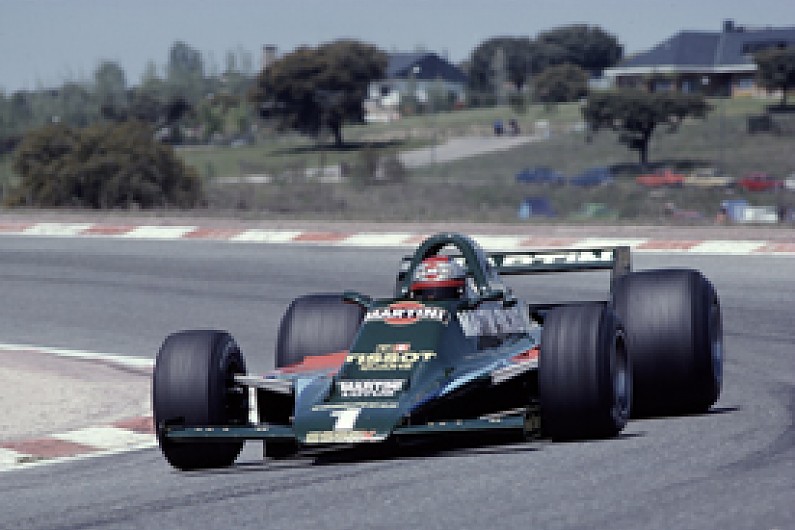 Martini moved to Lotus for 1979 but, while it did have a heavy presence, it did not take on the full branding of the car to the same extent.
After an unsuccessful campaign, Martini withdrew from F1 but it returned in 2006 as a minor sponsor of Ferrari when again its logos featured on a nose.
Outside F1, Martini's famous colours featured heavily in sportscars and touring cars - but it was perhaps best known for a tie-up with Lancia in rallying.