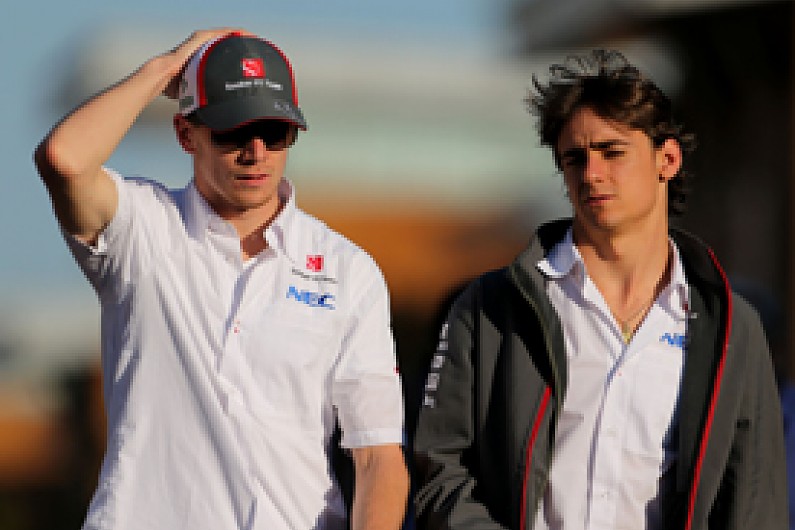 Esteban Gutierrez has admitted he was surprised his 2013 Sauber team-mate Nico Hulkenberg was not picked up by a top Formula 1 squad.
The highly-rated Hulkenberg has now agreed to return to Force India for the 2014 F1 season, but was overlooked by proven championship squads Ferrari, McLaren, Red Bull and Lotus when they had vacancies to fill.
Asked by AUTOSPORT if he was surprised by Hulkenberg's plight, Gutierrez replied: "He is really doing well. He is a very good driver, one of the best qualifiers and it was surprising to see him struggling to get a seat.

Comment: Why Hulkenberg is still treading water
"But there is always a reason behind it. It's hard to define what is the reason, you have to be very complete in many ways, you have to be strong in performance and in every way.
"In Formula 1 you have to consider many aspects that probably many people won't consider."
SEASON WITH HULKENBERG BENEFICIAL
Gutierrez reckoned having Hulkenberg as a team-mate for his rookie year was extremely beneficial.
"He was a really good reference and on some occasions I've been close to him and also sometimes in front," said the Mexican.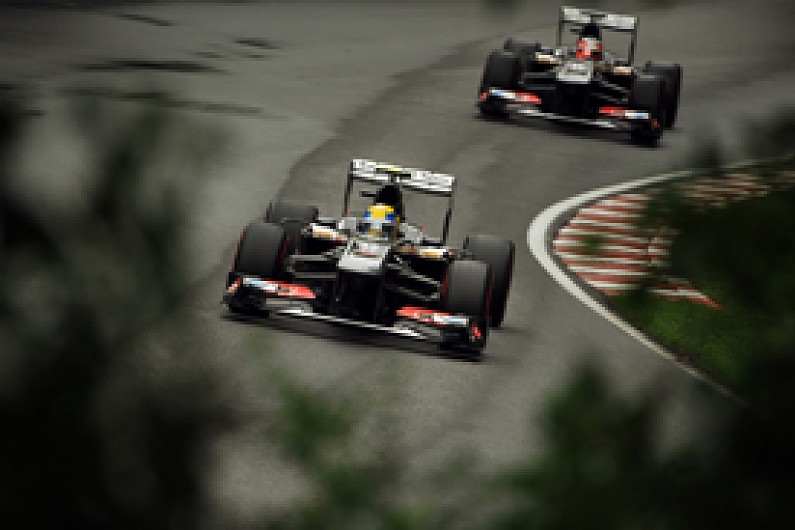 "Knowing that he's a very strong driver is something that gives me a lot for my confidence and helps me a lot to develop myself.
"It helps me to work a lot and I have many skills this season that I did not have before because it has been very competitive with my team-mate.
"It has been a challenge to look for more laptime, more complexity and understanding different things. If it had been a different case [team-mate] maybe I would not have found it."
Gutierrez has yet to secure a seat for 2014, but is understood to have visited Caterham earlier this week.
Current 2014 F1 driver line-up:
Red Bull-Renault      Sebastian Vettel  Daniel Ricciardo
Mercedes              Lewis Hamilton    Nico Rosberg
Ferrari               Fernando Alonso   Kimi Raikkonen
Lotus-Renault         Romain Grosjean   Pastor Maldonado
McLaren-Mercedes      Jenson Button     Kevin Magnussen
Force India-Mercedes  Nico Hulkenberg   tba
Sauber-Ferrari        tba               tba
Toro Rosso-Renault    Jean-Eric Vergne  Daniil Kvyat
Williams-Mercedes     Felipe Massa      Valtteri Bottas
Marussia-Ferrari      Jules Bianchi     tba
Caterham-Renault      tba               tba