Ferrari technical chief Pat Fry believes it was the upgrade that the team brought for the Canadian Grand Prix that sent its 2013 Formula 1 title bid off course.
Fernando Alonso had hopes of the championship early in the year after wins in China and Spain, but fell away from the increasingly-dominant Sebastian Vettel and Red Bull through the summer.
Asked by AUTOSPORT what happened when Ferrari started to drop off the pace around June and July, Fry said the issue was more about a particular development derailing the team's programme than the much-discussed windtunnel calibration issues.
"I am not sure that you can say it was down to windtunnel calibration," said Fry.
"I think through the winter we had a reasonable development period and a sensible development gradient.
"The first race upgrade package worked quite well, some bits better than we were expecting, and we understood that a bit later on.
"In reality, there was a different top body we took to Canada that we were unsure of, and then that gave us a few issues trying to understand that.

Ferrari's Canada upgrade in the AUTOSPORT tech blog
"If you would ask at what point did our development start rolling over, it was around that time I guess.
"When you are developing, if you have one thing that is not performing 100 per cent as you are expecting, what do you do with it? Because by then the windtunnel model has progressed and moved on and is four to six weeks ahead.
"So when you try to back out of something like that it gives you a load of other problems."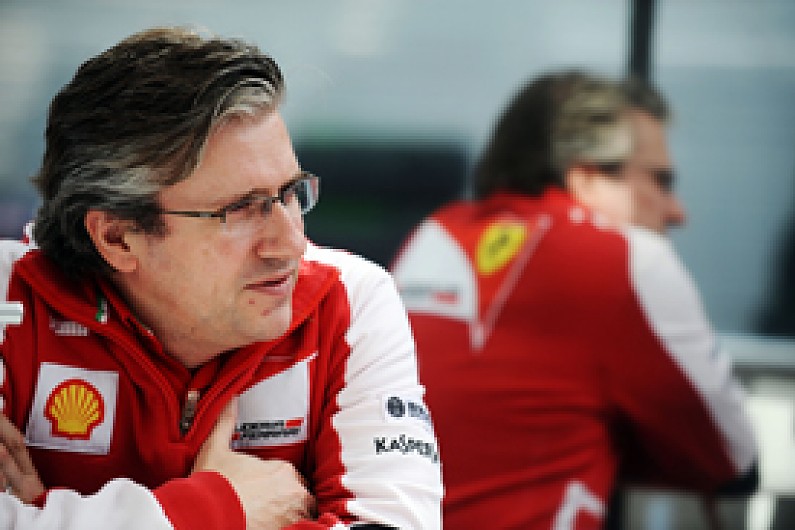 Fry admitted that Pirelli's change of tyre construction for the second half of the year had also been a hindrance, mainly because the original tyres had coincidentally played to Ferrari's strengths.
"[The Ferrari] has been light on tyres and warm up has been a struggle, and if you get a tyre that is overheating that just helps us out so much more," he said.
"That is not a clever bit of design or simulation or anything, that is just the choice of the tyres. And as things changed, we dropped away because of it.
"But it is for us to try to make the car work with what we have got."