Red Bull boss Christian Horner thinks plans for a 22-race Formula 1 calendar next year are 'beyond the limit' of what is acceptable.
The FIA announced last week that the 2014 schedule will be the longest in F1 history, with extra events in New Jersey, Russia, Mexico and Austria bolstering the roster.
Teams have been reluctant to expand the schedule beyond 20 races, and although there are doubts about the future of some grands prix - most notably South Korea and New Jersey - Horner thinks at the moment there are too many events.
"We all recognise that 22 races is beyond the limit, because of the strain that it puts on the team and the entourage that follow F1," explained Horner.
"If you are doing 22 races in economy class, flying around the world, and going a week before the race and coming back a few days afterwards, it is a long, tough season.
"For me an ideal number is 20. That is saturation point. But I can understand why Bernie [Ecclestone] is pushing to get more venues."
"UNTIDY GAPS"
McLaren team principal Martin Whitmarsh reckons that if some events do drop off, then the F1 calendar could have some unpleasant gaps in it, and that the two-week space between Australia and Malaysia is not ideal.
"It's a bit of a pain in the neck for everyone, a trip out then back again, but we used to do it," he said.
"If you assume a number of these circuits fail, that two or three of the dates don't happen - and you can imagine which three they are - there are some untidy gaps in the season.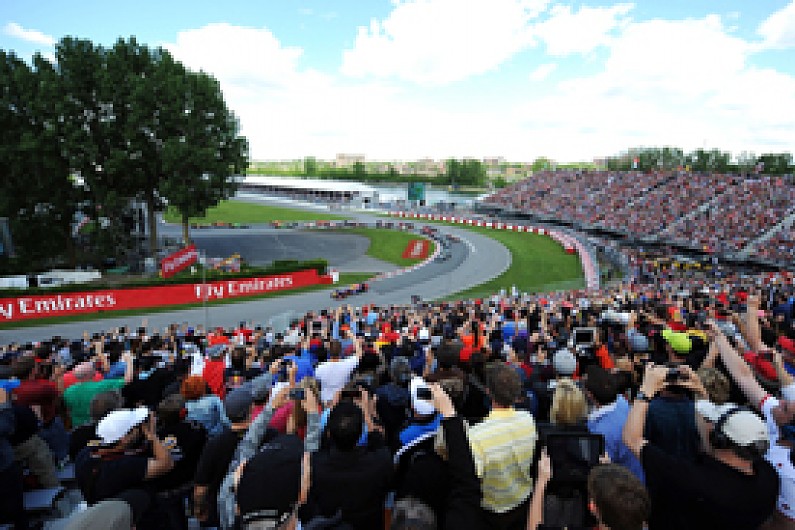 "It's a season that is pretty spread out, then these pretty painful gaps in the middle of them."
One of the most testing moments of the current calendar is the possible triple header of Monaco, New Jersey and Canada taking place on consecutive weekends.
Horner says that while it is possible for teams to pull off the shipping of cars for those three events, it would not be cheap to do so.
"It is feasible, of course it is feasible, but it is expensive," he said. "So, let's see. The calendar has changed a lot over the last few weeks, and I am sure before the end of the season there will be a few more tweaks to it."
Autosport has produced a standalone special magazine to celebrate our 70th birthday. All current print subscribers will receive a copy for free. To order your copy of the 196-page Autosport 70th Anniversary issue, please go to: autosport.com/autosport70th