Marussia has confirmed it will use Ferrari engines when the new 1.6-litre V6 turbocharged power units are introduced at the start of next season.

The deal is part of a wider technical partnership, which includes the team being supplied with gearboxes and related systems.

Team CEO Andy Webb stressed the significance of the deal for the team's long-term future.

"The importance of this development to our team cannot be overstated," said Webb.

"Not only will we benefit from a customer supply from the most successful engine manufacturer in F1's history, but this also provides further confirmation, if it were needed, of our commitment to the sport and determination to maintain our progression towards our long-term ambitions.

"The new powertrain regulations being introduced next year represent the most substantial engine development within the sport since the introduction of the V8 formula and are all the more significant for the increased contribution of the energy recovery system.

"We look forward to working with Scuderia Ferrari during this exciting new era of F1 competition."

Marussia has used Cosworth engines since joining the F1 grid at the start of the 2010 season.

Webb paid tribute to the work done by the British engine manufacturer over the past four seasons.

"We would also like to take this opportunity to thank Cosworth, with whom we have partnered since our debut season in 2010," he said.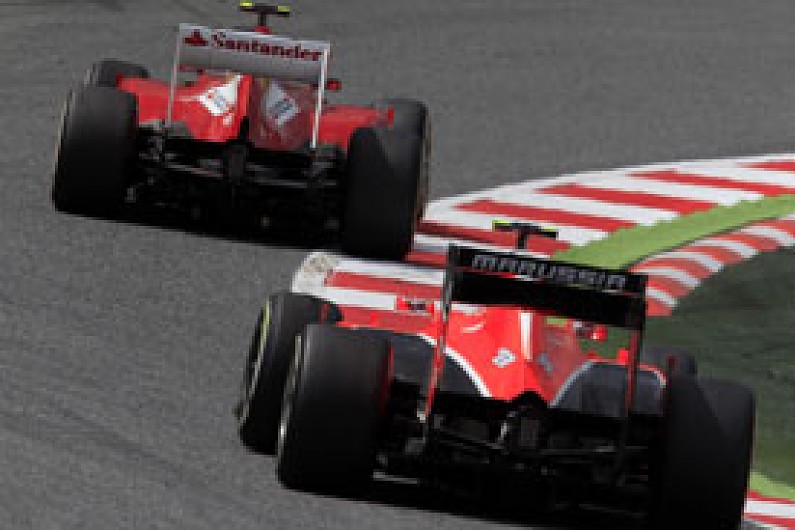 "We have shared an important part of our team's journey together and Cosworth have been an integral part of our clear progression.

"We will continue to work together during the latter half of the season to ensure we all achieve our combined objectives before Cosworth leave the sport."

Despite this new technical partnership with Ferrari, Marussia will continue to have a similar deal with McLaren.

The McLaren technical partnership involves the use of aerodynamic facilities such as the windtunnel, so will not conflict with the Ferrari powertrain deal.
Marussia has also confirmed that technical consultant Pat Symonds has left the team with immediate effect.
AUTOSPORT understands Symonds is set to move to another team, with a team statement confirming that Pat is "moving on to explore new opportunities."
AUTOSPORT SAYS
F1 editor Edd Straw, @eddstrawF1
Marussia deserves a huge amount of credit for the progress it has made over the past couple of years.
While still a minnow by all measures - be they performance or budgets - this has comfortably been the squad's most impressive season and in qualifying for the German Grand Prix earlier this month Jules Bianchi was closer to the outright pace than the team has ever been before on single-lap speed.
The Ferrari deal is another positive, if obvious, step for Cosworth does not have a 1.6-litre V6 engine to supply Marussia with, but by ensuring it has a fully-integrated drivetrain including gearbox from Ferrari it should minimise the pain caused by the switch of regulations.
Allied to the ongoing McLaren technical partnership, which is particularly helpful in terms of aerodynamic development tools, Marussia is a well-run, compact and efficient F1 team.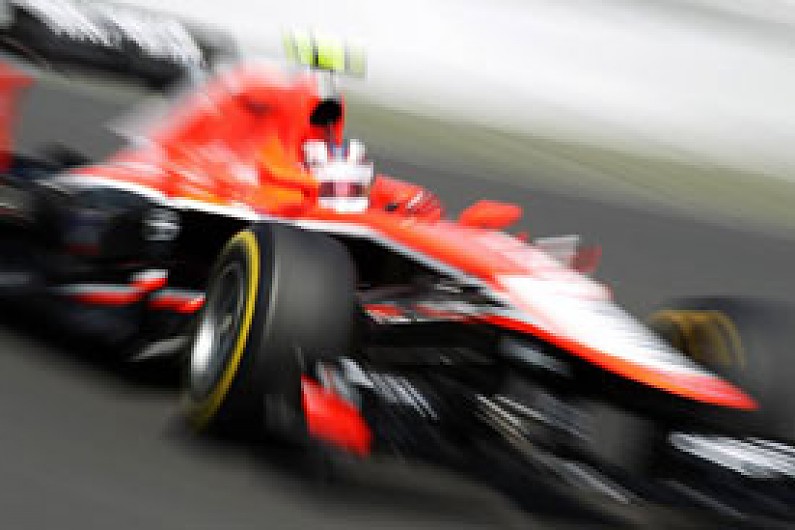 None of this guarantees it will climb the order dramatically and with performance potential being broadly correlated to spending, Marussia will remain a minnow F1 team without much financial margin for error.
But it's another positive step for a squad that, after its difficult early days, is doing a very respectable job in a very tough economic climate under John Booth and Graeme Lowdon.
You need only compare Marussia with the two other new teams granted an F1 entry for 2010 at the same time as what was then called Manor Grand Prix - USF1 and Hispania (HRT) - to realise just how much credit the team deserves