Romain Grosjean blamed poor timing for being knocked out in the first qualifying segment for the Canadian Grand Prix.
The Lotus driver finished down in 19th position after he was unable to improve his time in the dying moments of the session, having put a new set of intermediate tyres just as the rain hit the track.
Grosjean was already set for a poor grid position following his 10-place penalty for having caused a collision with Daniel Ricciardo in Monaco.
The Frenchman reckons his pace was not a problem in Montreal, and just felt he was unlucky.
"The pace was alright. It was quite similar to Kimi [Raikkonen], but we pitted to fit a new set of inters when the track was drying. I went out, got the yellow flags and then the rain came," said Grosjean.
"It's not nice, but tomorrow is another day. It's a long race, with some different strategies and some overtaking spots."
Grosjean, who retired from the previous two grands prix, is still optimistic he can have a strong race from the back of the grid.
"It's three [problems] in a row, but that doesn't mean that tomorrow we can't score points."
He also said he was calm about his erratic season because he did not feel he had many any mistakes in Canada.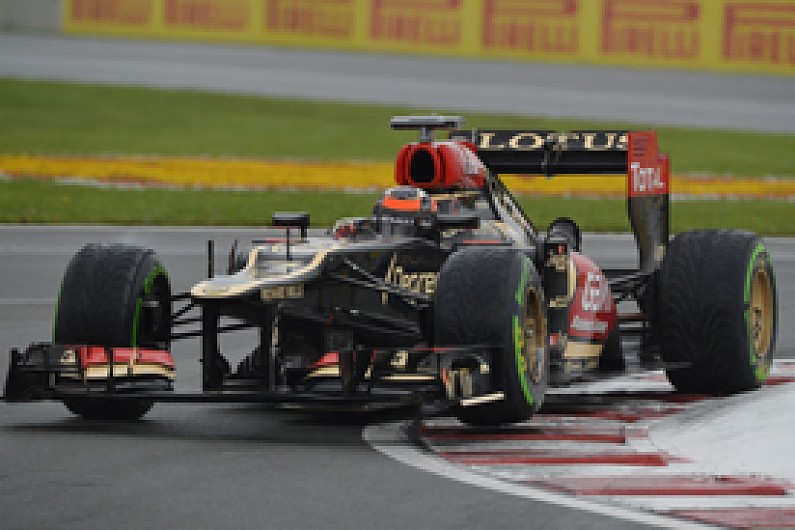 "I know that today I didn't make a mistake, it was just the wrong timing. We had a good weekend until then. As long as you don't personally make any big mistakes it's fine," he said.
Team-mate Raikkonen qualified in ninth position, the Finn admitting the conditions were proving very difficult for Lotus.
"This kind of weather has not been really good for us," he said.
"We don't get the tyres working as well as we should and that makes it very difficult. But it is what it is.
"If it's dry it's definitely going to be easier for us and then we'll see what we can do."