Force India will persevere with the new captive wheelnut system that was responsible for its disastrous Malaysian Grand Prix.
The team was forced to retire the cars of both Adrian Sutil and Paul di Resta after pitstop problems caused by what the team described as a "captive wheelnut failure".
In a captive - also known as retained - wheelnut system, the nut stays attached to the wheelrim rather than staying in the gun when it is removed.
The design will be modified in time for the Chinese Grand Prix as the team believes that the concept is essential to minimise pitstop times.
"We won't go back to the old part," deputy team principal Bob Fernley told AUTOSPORT.
"Engineering are already looking at it now back at the factory so it shouldn't be a problem for China.
"We can't go backwards, you need to cure the problem and carry on with your development.
"Today, everyone's pitstops are well under four seconds, but if you go back to the traditional route you are plus four."
Force India's captive wheelnut system is new for this year but this is the first time that it has encountered any problems.
Even though practice stops were conducted in Malaysia, it was not until the race that the problem manifested itself.
The wheelnut and insert (sleeve) are designed to be attached to and removed from the axle as one, but in Force India's case they became separated.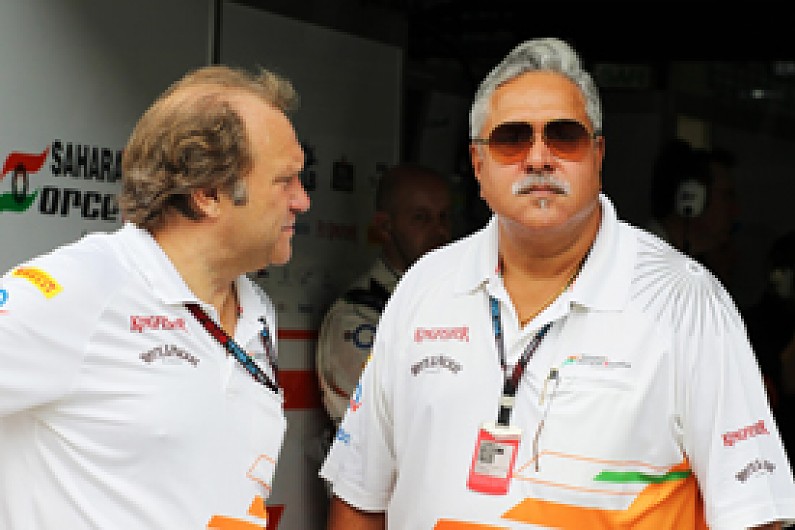 "We simply had a problem with the sleeves probably because of the high temperatures that we haven't seen previously," said Fernley.
"We've run this in testing and in Australia and it's obviously a tolerance issue.
"The wheel and insert [usually] come off together but because the axle was expanding it was holding the insert and the wheel was separating from it.
"So when you pull the wheel off you can't get the other one on in its place [because the old insert remains] so it was a safety thing for us to stop."
AUTOSPORT Malaysian GP coverage:

FP1 FP2 FP3 Qualifying Race Gallery Live commentary Official quotes