Nico Hulkenberg is a "huge asset" to Sauber based on his first test for the Swiss outfit at Jerez last week, according to chief designer Matt Morris.
The ex-Force India driver was pleased with the high-speed handling of the new C32 and positive about the team's prospects for the season.
He also impressed the team with both his pace and his overall approach.
"I worked with Nico briefly at Williams and he's not only a fast driver, he's also a clever driver," Morris told AUTOSPORT.
"That's both in terms of his general approach and also his ability to understanding engineering.
"He's a huge asset to the team."
Morris admitted that there had been some difficulty in perfecting Hulkenberg's driving position.
The German is approximately 10cm taller than the larger of the two drivers Sauber ran last year, Sergio Perez, and his deal to join the team was not completed in time for it to be factored into monocoque design.
Despite this, Morris confirmed that Hulkenberg is now happy with his position.
"It has been a bit of a challenge to fit Nico in the car," said Morris.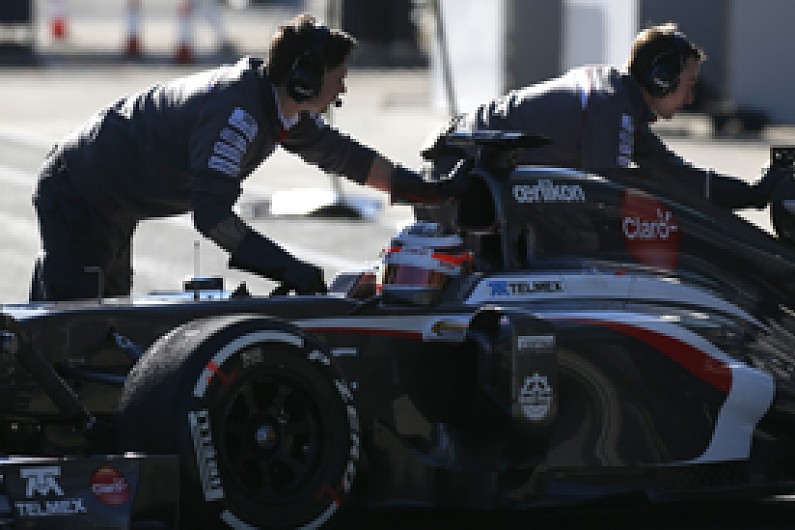 "The chassis was designed and realised around the summer break and we didn't know at that point that Nico was going to be coming.
"He fits, but we had to make some special boots for him to absolutely optimise the feet arrangement.
"But he's pretty happy now."
Morris added that he was also happy with the performance of Hulkenberg's team-mate Esteban Gutierrez, who steps up from reserve to race driver this year.
"Esteban is clearly quick," said Morris.
"He needs to learn a lot but he's very open to wanting to learn, asking lots of questions and wanting to be involved.
"He is getting more and more out of the car every time he drives it."
Click here for an in-depth look at Sauber's aggressive sidepod packaging
Autosport has produced a standalone special magazine to celebrate our 70th birthday. All current print subscribers will receive a copy for free. To order your copy of the 196-page Autosport 70th Anniversary issue, please go to: autosport.com/autosport70th