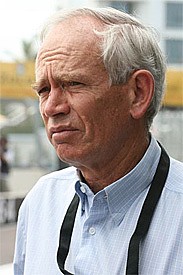 Former Ferrari chief designer Rory Byrne is playing an active role in work on the team's 2014 Formula 1 car.
A Ferrari spokesperson confirmed that Byrne is "offering operational support for 2014" to the F1 team in his capacity as a consultant, adding that the South African's full-time focus remains on road cars.
The 69-year-old has remained on Ferrari's books as a consultant since leaving the Formula 1 team at the end of 2006 and retained an office at Maranello, although he generally spends around two-thirds of his year in Thailand.
Byrne has had some limited input into the Formula 1 side of Ferrari during that time. But AUTOSPORT understands that he is playing a greater role in the 2014 machine, which is being worked on under chief designer Nikolas Tombazis and project leader Fabio Montecchi.
Byrne came into F1 with Toleman, which he had worked for in Formula 2, in 1981 and was responsible for the car that claimed the first victory for the team, which by then had become Benetton, in the 1986 Mexican Grand Prix with Gerhard Berger.
He left Benetton in 1996 after helping the team win two drivers' and a constructors' world title before being lured out of a brief retirement by Ferrari, where he played a key role in the team's dominance of the early years of this century.
Byrne's key Formula 1 cars
Ferrari F2004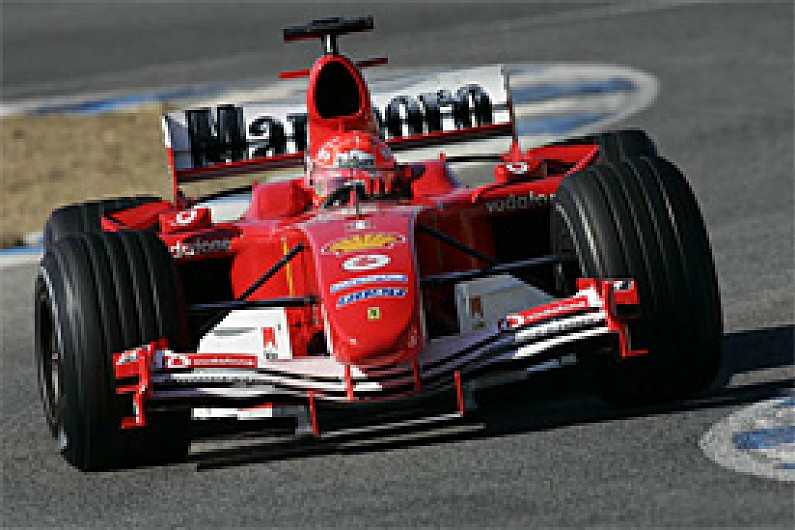 Byrne's final title-winning Ferrari holds the accolade of being the fastest F1 car ever.
Thanks to subsequent rule changes, the Ferrari F2004 holds the lap records on seven of the eight circuits that remain on the calendar from that season.
It won 15 out of 18 races in 2004, with Michael Schumacher taking the title with four races to spare. Ferrari's winning margin in the constructors' championship was an astonishing 143 points.
Ferrari F1-2000
This car's predecessor, the F399, had won the constructors' championship and the F1-2000 was very much an evolution of it.
But this was the machine that decisively knocked Adrian Newey and McLaren off their perch and set the stage for half-a-decade of utter domination. The F1-2000 won 10 out of 17 races in 2000 in the hands of Schumacher and Rubens Barrichello.
Benetton-Ford B194
Everyone tipped Williams, then in its pomp with Adrian Newey and Renault engines, to dominate 1994 after signing Ayrton Senna.
But even before the Brazilian's death at Imola, Schumacher had won the first two races of the season.
In total, the car won eight races and took Schumacher to his first world championship.