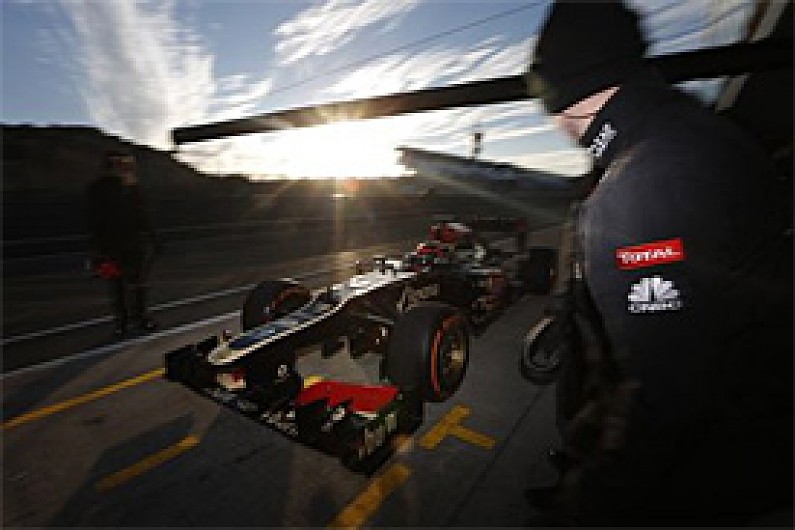 Kimi Raikkonen says his feeling and comfort in Lotus's E21 improved during a day in which he also topped the timesheets for the Enstone-based squad.
The Finn was fourth fastest but managed just 40 laps - less than a third of Nico Rosberg's total - on his first day due as he made changes to his seating position.
Last year he suffered power steering problems which Lotus was unable to perfectly resolve over the season.
Raikkonen said various changes made to his seating position over the first two days of 2013 testing had already proved beneficial.
"Yesterday was OK, we did more or less what we planned and we tried different things with the seat and the driving position," he said.
"Today we improved the situation, the car feels good.
"We are pretty happy with how the handling is and how things are running.
"For sure there are things we have to improve but that is normal. It is only the first test."
Asked whether he attached any importance to going fastest on day four, Raikkonen said understanding the E21 and his own feeling in it were more paramount.
"For us it is more important to have a good feeling and know what we have done and learn from those," he explained.
"its early days but it's a good car and I think we have a good baseline like last year to work on.
"It's difficult to compare [to last year's car] as it is a different place and different tyres, but we are pretty happy with how the handling is and how things are running."
AUTOSPORT special testing coverage:
 
 Gallery  Testing blog  Technical blog  Live commentary  Trackside analysis