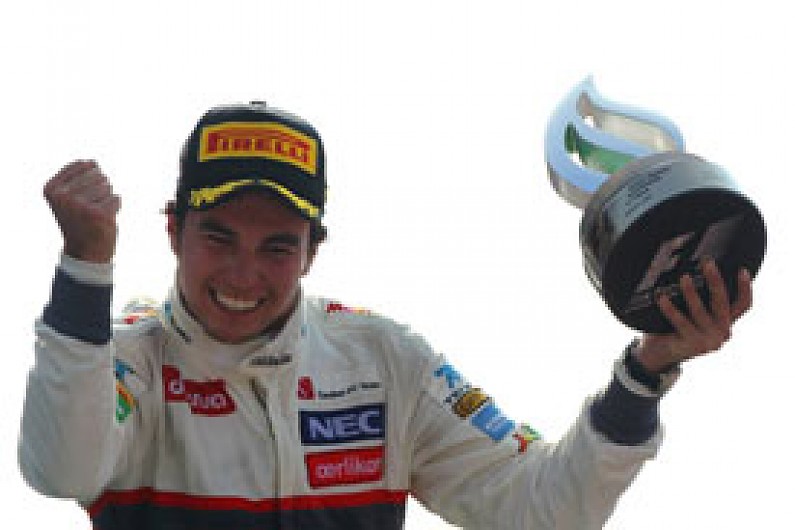 Sergio Perez will be able to fight for race victories right from the start of the 2013 season, according to McLaren boss Martin Whitmarsh.
The Mexican, who made his grand prix debut with Sauber at the start of last season, will be the man replacing Lewis Hamilton after the Briton decided to move to Mercedes from 2013.
Despite his lack of experience, Whitmarsh reckons McLaren can make Perez a winner from the get-go next year with an intense preparation programme.
"I think Sergio is very young. We hope to have a very busy winter with him and prepare him. I don't see, if we do a good enough car, why we can't turn up at the first race in Australia vying for a win," Whitmarsh told a Vodafone phone-in on Wednesday.
"I don't think he will consider himself an apprentice. I think he will be a quick learner, but time will tell on this. But we are optimistic and ambitious for next year."
Although Perez has been on the podium three times with the Sauber, Whitmarsh believes there is still a lot more potential to extract from the Mexican driver, which is why he was chosen over other men like Paul di Resta.
"Obviously we considered a number of options," Whitmarsh said when asked why McLaren chose Perez over di Resta or Nico Hulkenberg.
"He's had some giant-killing podium performances this year, so I think it was really just watching him on the circuit, his attitude, he is a very intelligent and humble individual and we think that he has a greater potential than he has shown so far."