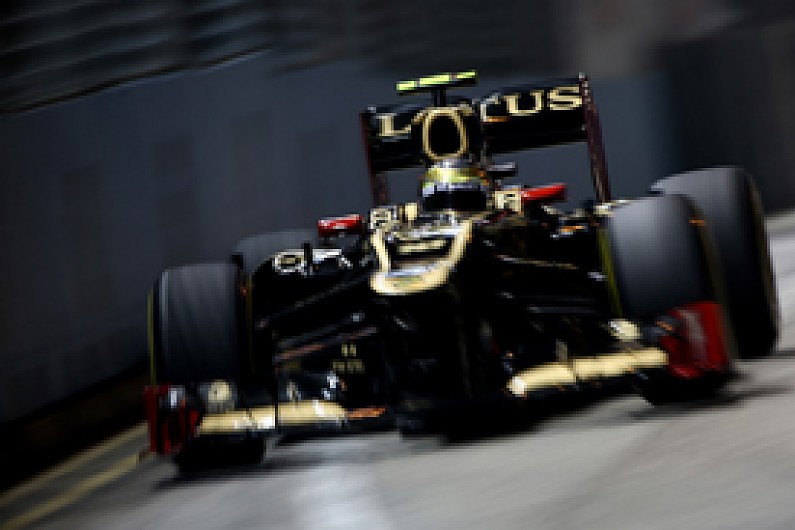 Romain Grosjean believes it is not essential for Lotus to win a grand prix this year.
The Enstone-based team has come close to victory on occasions in 2012, with Kimi Raikkonen and Grosjean scoring nine podium finishes between them.
Lotus has often been tipped to fight for wins going into grand prix weekends, but so far it has been unable to deliver on that hype.
However, Grosjean says that the team has got more out of its 2012 season by consistently fighting near the front than it would if it achieved a one-off victory to silence the doubters.
"If you win one race and then the next race you are nowhere, that's not really what we want," Grosjean told AUTOSPORT.
"We have been consistently at the front, and even a more difficult race like Singapore we still finished sixth and seventh.
"We are at the front, we are gaining experience and holding our competitiveness. We started the season not knowing what the car would be like after a difficult 2011, and we showed that we are strong."
The 26-year-old believes that Lotus, which is set to retain its driver line-up for next year, will have a better chance to win races in 2013.
"If we can win a race this year of course we will try to grab it," he added. "But if it's not this year I'm sure it will come next year.
"We have been consistently at the front, getting good data and good experience for the future.
"It will be much easier next year to go to race weekends knowing the track, knowing the team, knowing what we did the year before and being ready straight away."