The Bahrain Grand Prix, round two of the 2020 Formula 1 season scheduled for 20-22 March, will not be open to members of the public due to the coronavirus outbreak.
The race is still set to take place, with a Bahrain statement saying it would be a "participants-only event".
Why is the Bahrain Grand Prix behind closed doors?
The decision to run the race behind closed doors, without fans, is part of Bahrain's attempts to contain the coronavirus.
"Given the continued spread of COVID-19 globally, convening a major sporting event, which is open to the public and allows thousands of international travellers and local fans to interact in close proximity would not be the right thing to do at the present time," said the Bahrain statement.
"But to ensure that neither the sport, nor its global supporter base, is unduly impacted, the race weekend itself will still go ahead as a televised event."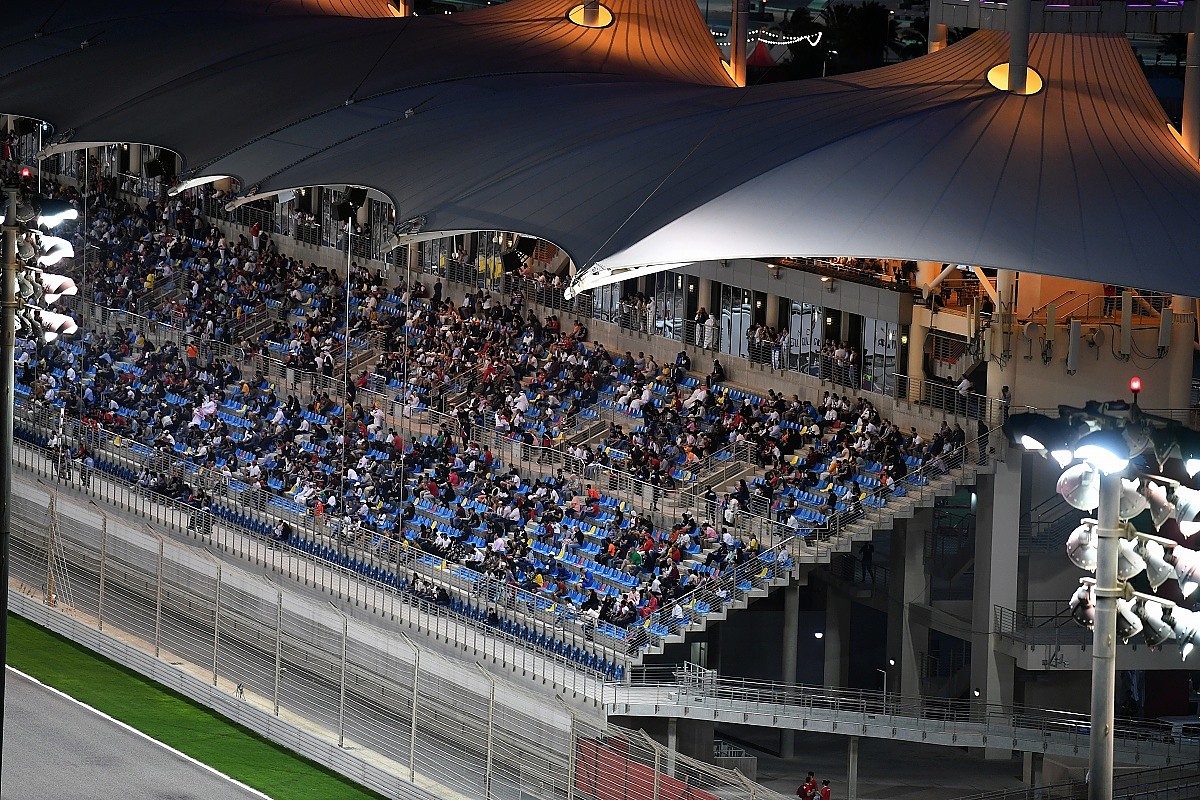 What if I have tickets?
Bahrain Grand Prix organisers are yet to announce plans for refunds.
Are any other events taking place without fans?
Is it not yet clear which other races could run without fans, but it is a possible solution to running various sporting events, instead of cancelling them.
The Chinese Grand Prix, originally set for 19 April, has already been postponed to an unspecified date.
The MotoGP season opener, which had been set to take place today (8 March), was cancelled on the run-up to the event and the Thailand Grand Prix scheduled for 22 March has also been postponed 4 October.
MotoGP organisers Dorna Sports said last week that running races behind closed doors is one option being considered to ensure as many races as possible are run this year.
Many other events are under threat. Formula E officially postponed its Rome E-Prix, originally planned for 4 April, last week.

Have any other races happened behind closed doors?
Various lower-profile races have been held behind closed doors.
Paul Ricard held several events without spectators before returning as a full international racing venue. The French Grand Prix returned there in 2018 after a decade off the F1 calendar.
Club events have also taken place behind closed doors, normally because the facilities and resources required are less, particular for low-profile meetings that are unlikely to attract significant numbers of spectators.


Can I still watch the Bahrain Grand Prix?
Yes. Television coverage of the Bahrain Grand Prix is currently unaffected, even though there won't be any fans in the stands.
All sessions will be covered live by Sky Sports F1, with qualifying coverage at 1430 on 21 March and the race starting at 1510 on 22 March.
Channel 4 will also run its usual highlights package of the event.