Max Verstappen's number one ambition since he joined Formula 1 hasn't been to win the world championship. Instead, it's been to win the world championship with Red Bull.
It's that subtle difference that explains much - but not all - about why he and Red Bull made an early move to commit to a long-term contract that will keep him at the team until 2023.
The message relayed over recent months was that there was no rush for the team to sort its 2021 driver line-up until the middle of this year. After all, as F1 approached the end of last season, there appeared little reason to panic.
With Verstappen's, Lewis Hamilton's and Sebastian Vettel's contracts all coming to an end after the forthcoming campaign, it seemed a no-brainer that Red Bull would be sitting pretty in ensuring it could grab at least one of F1's star drivers - remember, Charles Leclerc was already committed until at least 2022. Red Bull team principal Christian Horner even predicted the '21 driver market would be completely static.
"[Charles] Leclerc's under contract at Ferrari," he said. "Lewis, obviously, is pretty happy in his environment. Max is happy in his environment. So if they're sitting in competitive cars next year, why would they swap, or why would they move?"
But then two things happened that changed the dynamic slightly. First, Ferrari ensured it had Leclerc under lock and key as it made a pre-Christmas move to extend his deal until the end of 2024. It was clear that Maranello views its long-term future with Leclerc.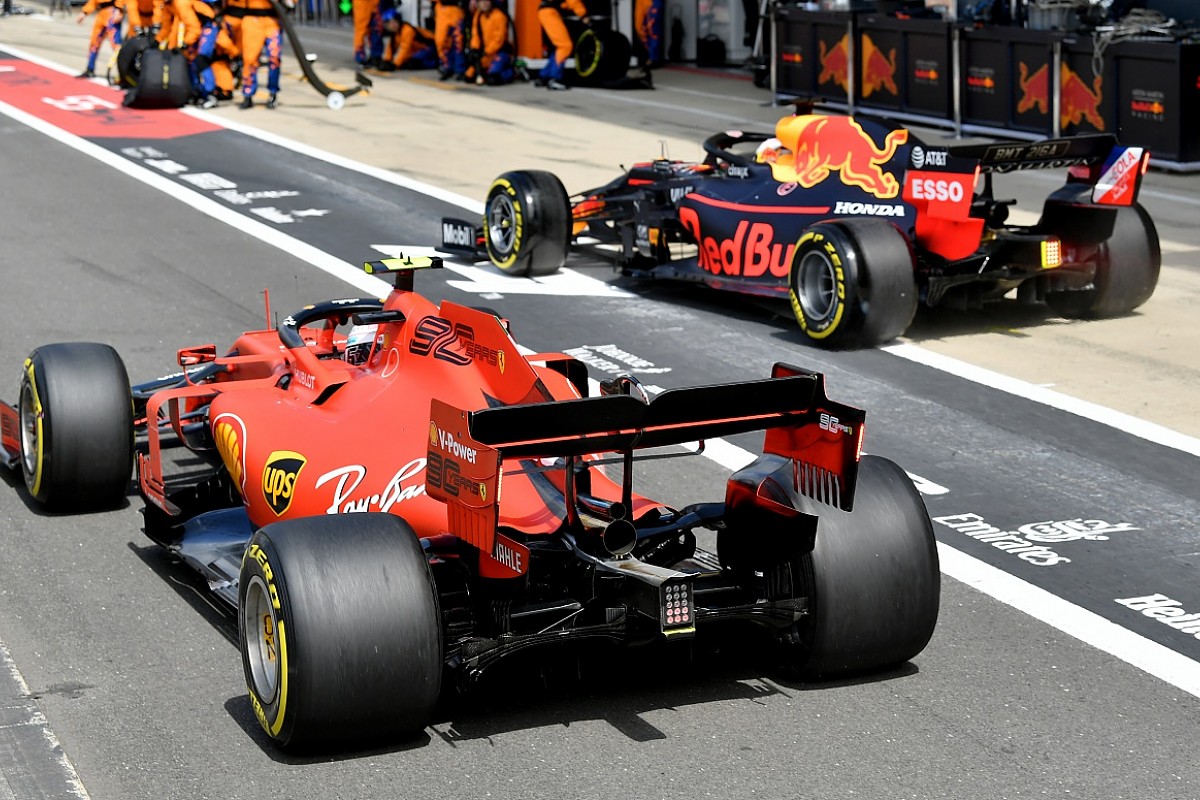 Against the backdrop of that happening, rumours linking Lewis Hamilton to Ferrari kept bubbling away. While the meetings the six-time world champion has had with Ferrari chairman John Elkann may have been totally unrelated to F1 contracts, and more to do with common friends, the fact there was a route of dialogue meant the idea of a switch could not be totally ruled out.
So even though Mercedes boss Toto Wolff said there was only a 25% chance of Hamilton electing to call time on life at Mercedes and make the switch to Ferrari, that was enough to raise some concerns within Red Bull.
If Hamilton did elect to move and Ferrari felt it could manage a Hamilton-Leclerc line-up, then Mercedes would find itself on the hunt for a new number one to replace him: and it's pretty obvious that Verstappen would be the prime target.
Red Bull doesn't appear to have a superstar youngster pushing through the ranks that it could rely on to take on what Verstappen has achieved
A switch to Mercedes would certainly be a tempting one for Verstappen. Few could turn down the chance to drive for an outfit with such title-winning form, which is why Red Bull could certainly not sit back and allow circumstance elsewhere to decide the fate of its star man. It had to get on with arranging a new deal with Verstappen.
As well as being a boost to the competitive ambitions of one of its rivals, Verstappen's departure would have triggered two potential major headaches at Red Bull.
The first, of course, would be who the team could draft in to replace the eight-time grand prix winner, as there is a shortage of top-line options available.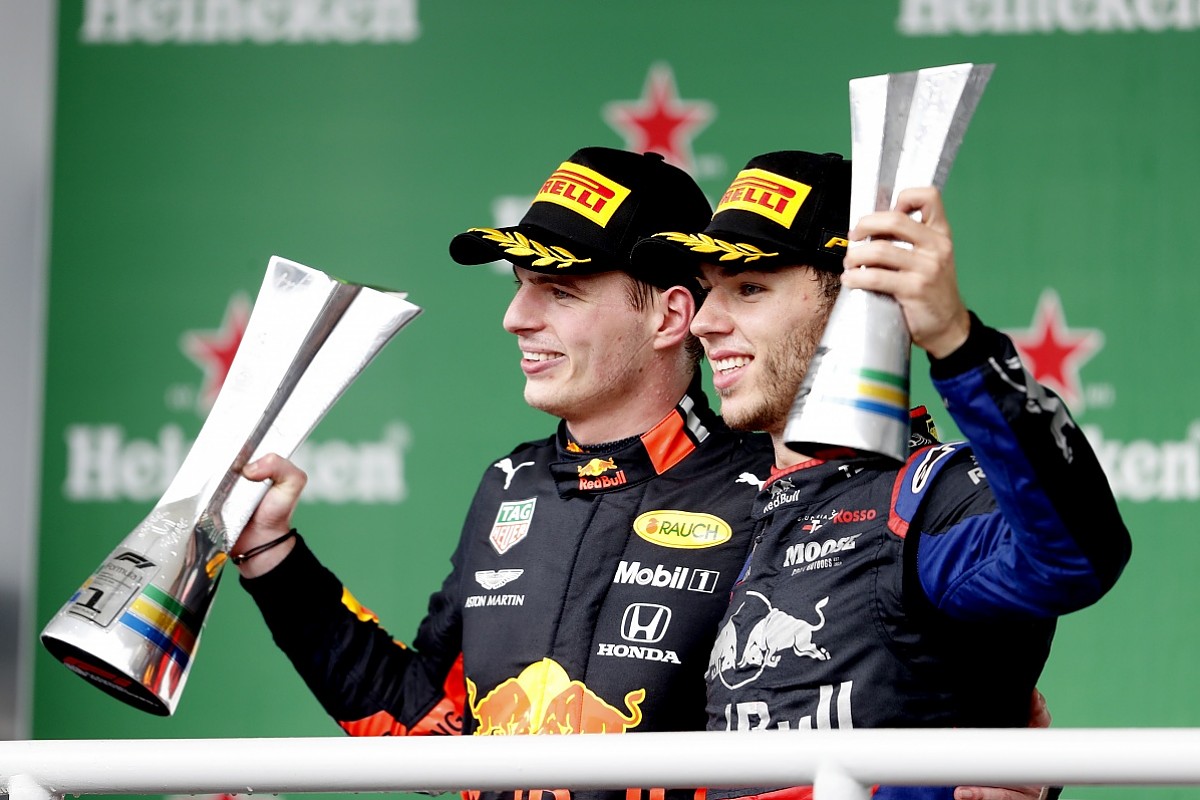 Red Bull's junior programme does not appear to have a superstar youngster pushing through the ranks that it could rely on to take on what Verstappen has achieved. And for all that Pierre Gasly did with Toro Rosso over the second half of last season, his struggles in the first half would make the team nervous about promoting him again.
That would leave Red Bull looking outside, with two clear options that would mark something of a reunion - as Daniel Ricciardo and Sebastian Vettel are the standout candidates.
Ricciardo had his reasons for leaving Red Bull, which included a bit of Verstappen politics, so a return as the Dutchman's replacement, rather than as his team-mate, would certainly have its attractions if Renault cannot make the gains he hopes for this season.
For Vettel, who appears to have lost his place as Ferrari's main man thanks to the surge of Leclerc, the chance to return to the team where he enjoyed his greatest success would be a no-brainer. Indeed, sources suggest the idea has been discussed at various times during social events between Vettel and Red Bull - with the clear proviso that a renewal of vows would only be instead of, rather than next to, Verstappen.
But while Ricciardo and Vettel are both proven winners, few in F1 would argue against the fact that neither are viewed as the future of the category - and would not be an option the team would take over Verstappen.
Horner, speaking at the end of 2019, says that the next years of grand prix racing will be defined by three men: Verstappen, Leclerc and Hamilton.
"Every now and again, you get a wave coming along and I think we've got that at the moment," he said. "[What is] especially exciting is the Max/Leclerc dynamic. How is that going to play out over future years? How Lewis can still go toe-to-toe with those guys, because there's life in him yet as well. I think he's keen to gauge himself against the young wave that's coming through.
"For Formula 1 it's fantastic to have the dynamics of the young guys, the challengers, coming through and some of the older guys that are the old dogs that know all the tricks."
Losing Verstappen would have been a blow to Honda's F1 programme, and could have been the straw that broke the camel's back in terms of a commitment for 2022
Getting a Verstappen deal done wasn't only important for Red Bull's on-track ambitions, though, as it was also vital to the team's wider future in F1.
While Red Bull's switch to Honda engines last season was a success, and hopes are high of even better things for 2020, the run of wins has not yet been enough to convince the Japanese manufacturer that it should commit to F1 for the long term. It has so far only agreed to stay until the end of '21, and beyond that much will depend on both the results that Red Bull achieves on track, plus where the engine homologation rules are at and how that relates to overall costs.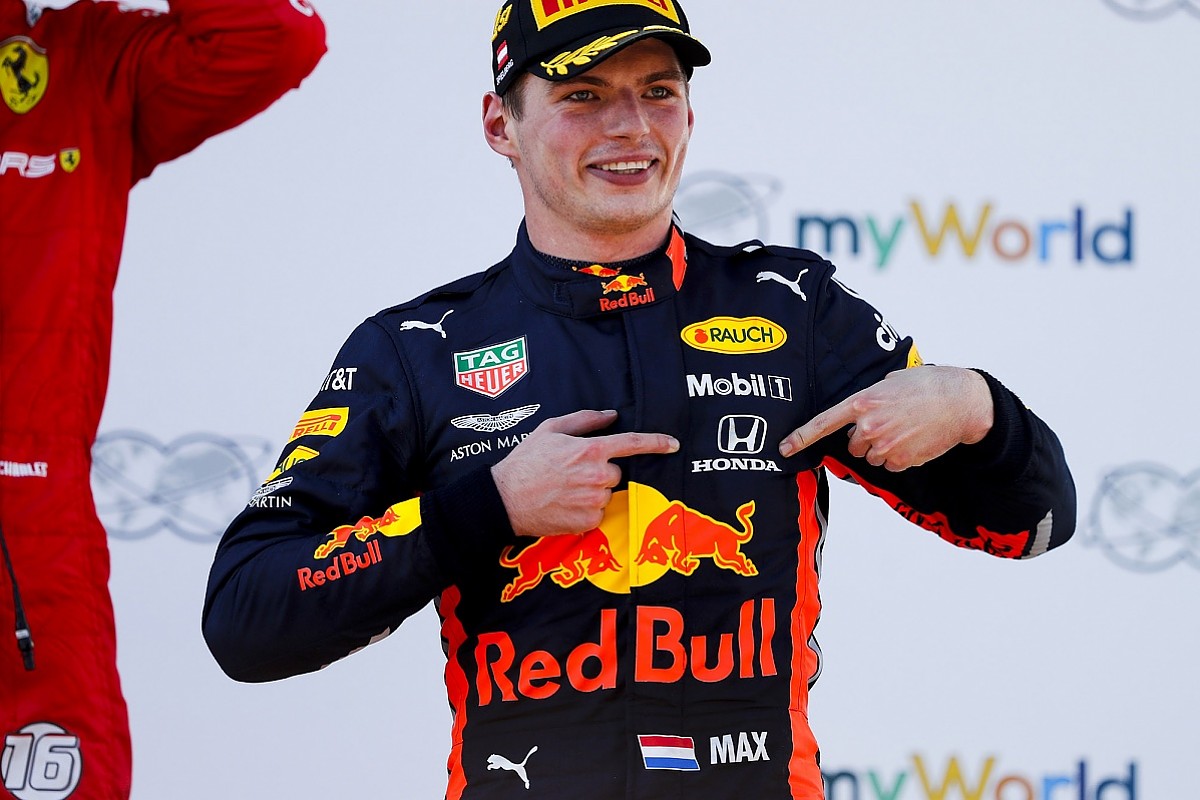 Honda is eager to race in F1, but it needs to ensure that its spending is justified by having a power unit that can compete against the best and can deliver victories that keep the bosses happy.
In Verstappen, Honda has found a driver whose speed and personality are exactly what it wants; and it can sense the chance to recreate the kind of strong bond that it enjoyed with Ayrton Senna during his McLaren years.
Red Bull losing Verstappen would have been a blow to Honda's F1 programme, and could have been the straw that broke the camel's back in terms of a commitment for 2022 had its bosses been looking for a way out.
The consequences of a Honda withdrawal for Red Bull would be immense, especially as the team would again have been forced to go cap in hand to Renault or Mercedes for customer engines. That is not something that owner Dietrich Mateschitz would like; would it even prompt him to question Red Bull's very future in F1?
It's obvious that Red Bull had many more reasons than Verstappen to get a deal locked down now. Verstappen would have been well within his rights to sit back and wait for the dust to settle at Mercedes and Ferrari before making his final decision.
But that would not be his style, and would go against the single dream that has motivated him since he joined the Red Bull family: becoming world champion with the team.