Suzuka is a hallowed place. It is universally loved by Formula 1 drivers and as a challenge and all-round experience the circuit may well be the greatest of the season. If a driver masters it, they command the respect of their colleagues. In this regard, the curious thing about the Japanese Grand Prix weekend is that arguably the best driver in an F1 car at Suzuka last weekend did not take part in the race.
In fact, Naoki Yamamoto only completed the opening practice session. But that was all he needed to turn heads. An F1 debutant he may have been. A Suzuka rookie he most certainly was not.
"In Japan we call him the Master of Suzuka," says Pierre Gasly, who was Yamamoto's team-mate in Super Formula, the country's premier single-seater series, two years ago and handed over his Toro Rosso for Yamamoto to drive. "There is a reason for it. He's really fast around it.
"He's really fast, really talented, and knows Suzuka more than anyone else I think on the planet."
Friday was a whirlwind experience for Yamamoto. He apologised to Gasly for borrowing the Toro Rosso for 90 minutes, and - shortly after stepping out of the car - effusively thanked its regular driver, Toro Rosso, Red Bull, Honda and the Japanese fans while being mobbed by national and international media for an intense, excited debrief. All this after he had lapped just a tenth of a second slower than regular race driver Daniil Kvyat.
Honda-backed Yamamoto is the reigning Super Formula and Super GT champion. His ability on home soil is without question. The curiosity was whether this could translate into an F1 car. That looks like it has a check next to it, as it seems Toro Rosso was pleased and Kvyat and Gasly were full of praise.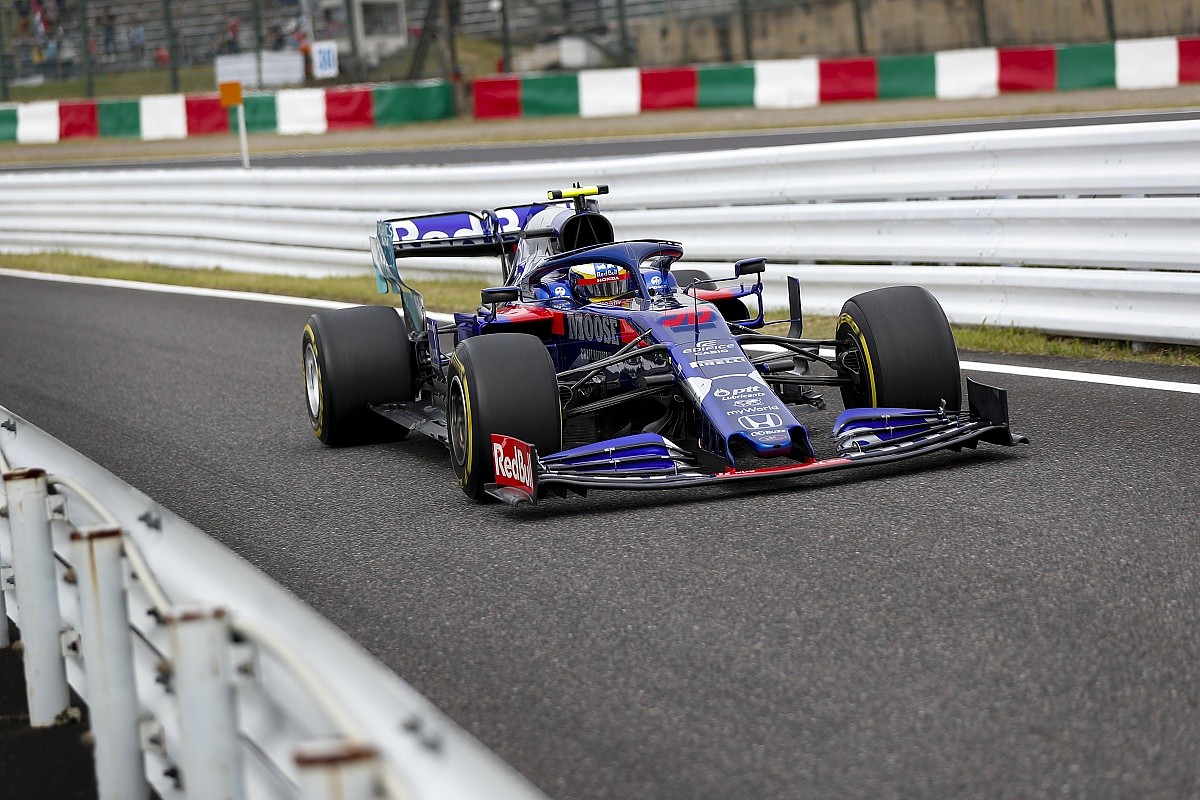 That begs the next question: will this prove to be a one-off, or is Yamamoto's F1 story only just beginning?
To answer that we must first establish why Yamamoto did so well and how much he gained from this F1 outing. It would be easy to write it off as Red Bull pandering to Honda and the Japanese fans by putting the 31-year-old in the car for little more than a glorified demonstration. It would also be extremely cynical.
There's obvious substance beneath Yamamoto's kind exterior, otherwise he wouldn't have established himself as arguably the best driver most people outside of Japan have never heard of
This was an assessment of Yamamoto's outright ability, how he would adjust to the F1 environment and whether he could potentially have a bigger role to play in the Red Bull-Honda alliance in the future.
Gasly told Yamamoto to grasp the "dream" opportunity to drive an F1 car and "enjoy every single lap". Yamamoto did, but recognised he had a responsibility as well. He did not want to just enjoy every one of his laps. He wanted to make the most of them all too.
The word is he endeared himself to the engineers. On a personal level that's immediately no surprise. It's clear to see Yamamoto is, as Gasly describes him, "a really good guy".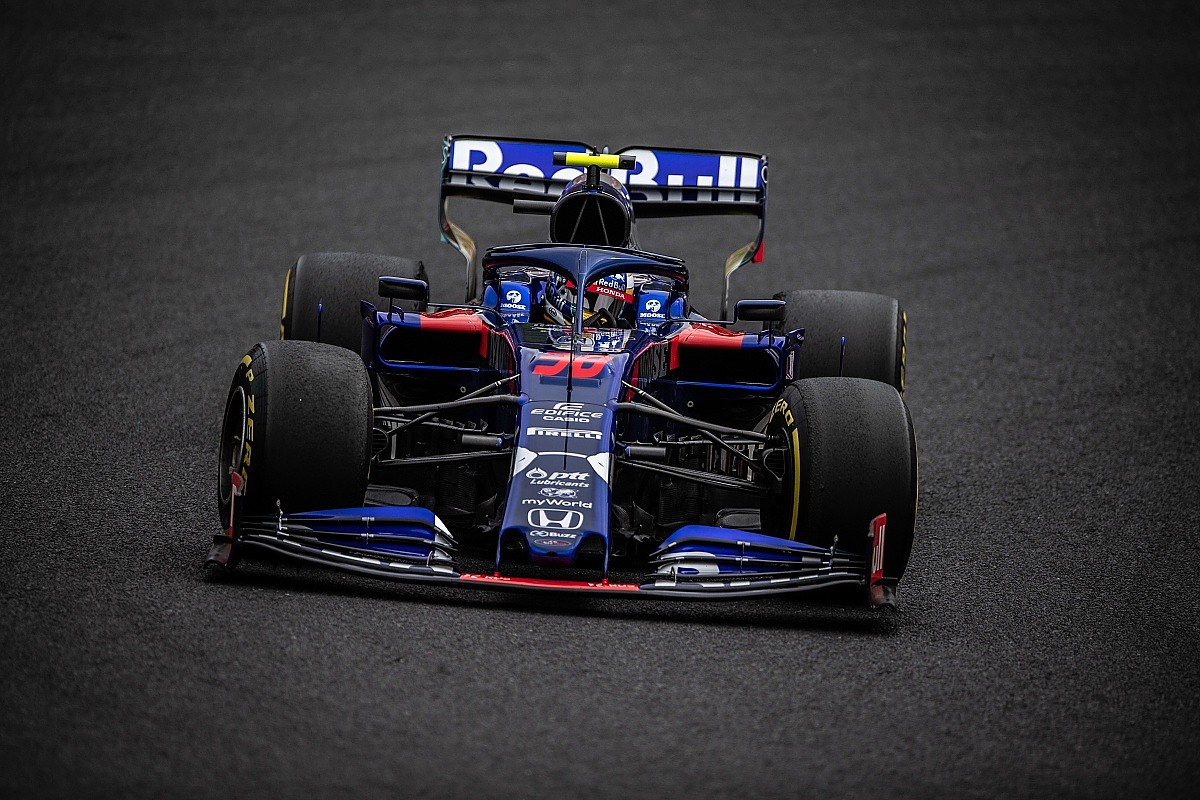 But there's obvious substance beneath that kind exterior. Otherwise he wouldn't have established himself as arguably the best driver most people outside of Japan have never heard of. As others waxed lyrical about his performance, Yamamoto said he was "not too satisfied".
"I'm a racing driver and this position is no good," he said. "My target every time is to be top. But F1 is difficult because each car has different performance.
"The gap was close between Dany and me. This is a positive point for me. And also the team. If it was too big a gap to my team-mate then my information and set-up is no good for the team."
Yamamoto offered sharp feedback on-track, so it became clear immediately how seriously he was taking his 'gift' of an F1 outing.
"The balance had a bit of understeer, especially mid-corner," Yamamoto said. "Low-speed corners was a little tricky. I gave as much good information as possible to the team."
The transition from Super Formula to F1 is not a new one. Gasly and Stoffel Vandoorne are the best examples. So Yamamoto was essentially upscaling his previous single-seater experience. But what does that actually mean?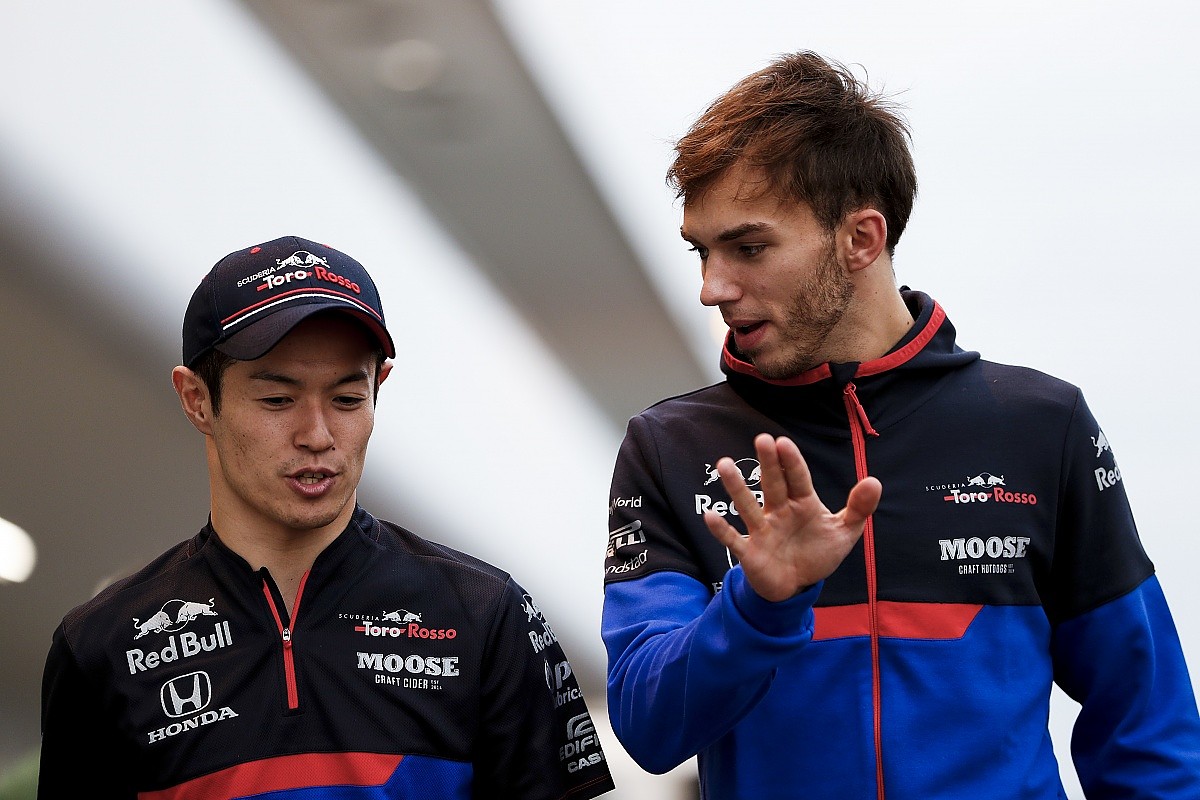 Gasly said he gave Yamamoto a "few tips" to answer that. He highlighted more downforce, tyre blankets, tyres that are more temperature-sensitive and degrade more aggressively, the speed differential and "more buttons" on the steering wheel that "keeps you quite busy inside the cockpit as well".
Yamamoto can elaborate further: "The biggest difference is the power. Especially the throttle travel, in Super Formula it is shorter. At the beginning of the session I wasn't used to it but by the end I was a bit used to it. And it's maybe nearly 1000bhp power in F1, Super Formula is nearly 600bhp."
As he stands on the cusp of back-to-back Super Formula titles, Yamamoto is Honda's best driver right now. The question is whether he is a realistic candidate for a race seat. And the honest answer is 'no'
Anything else?
"The second different point is car weight. Super Formula is 600kg but F1 is heavier. I think more than 100kg heavier. This has a lot of influence on car balance and feeling."
And?
"It was especially difficult to find a good working window of the Pirelli tyre. I never experienced a Pirelli tyre. But the team helped a lot."
Yamamoto appears to have thrown himself into the challenges that come with an F1 debut, particularly amid the added pressure of doing so on a grand prix weekend and in front of home fans. Japan has not had an F1 driver since Kamui Kobayashi in 2014, while Honda's run without one of its own on the grid stretches more than a decade back to '08 with Takuma Sato (who was on-hand to offer Yamamoto some advice at Suzuka).
Had Honda been around when Yamamoto first established himself as potentially Japan's hottest prospect, when he won the Super Formula title for the first time aged 25, his career trajectory might have played out differently. Perhaps his F1 debut would have been five or six years earlier than in reality.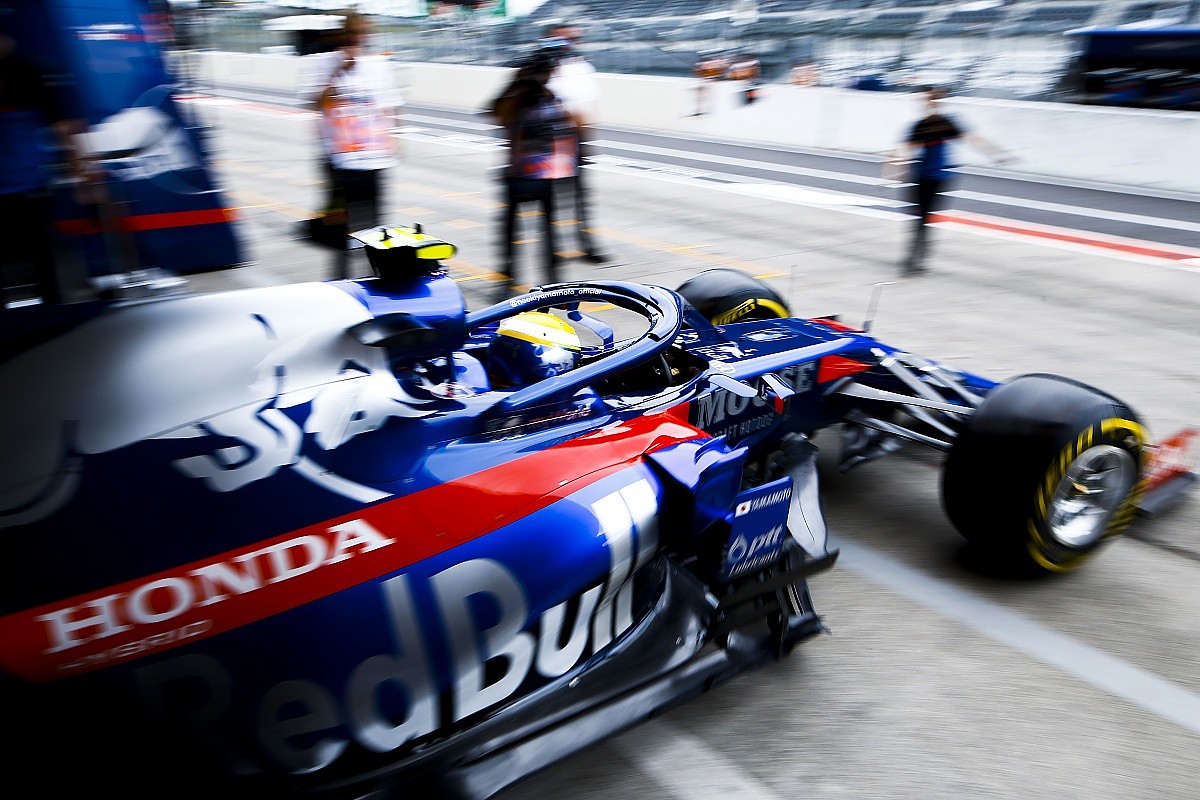 But it wasn't. And that means trying to jump-start an F1 career now would be a massive ask. The learning curve would be steep and Yamamoto is at the wrong end of his career for that.
"Coming from Super Formula, where drivers are specialists in this discipline on Japanese tracks, I think coming to European tracks will not be easy for him," said Gasly. "But why not? He could be really good at adapting.
"The challenge of discovering new tracks will be difficult [though]. In Japan they don't really have runoff area at all, it's really old school and bumpy and at tracks like Sugo you have banking almost like NASCAR. It would be quite funny for him."
These are not the only obstacles. Last year, Yamamoto's age and becoming a father were cited as obstacles in him becoming a full-time F1 driver. But Honda's F1 managing director Masashi Yamamoto - no relation - told Autosport at the time that Yamamoto's grand prix racing prospects were "not zero".
Part of that was down to Naoki's own intentions. "He also got married last year, his children were born [early in 2018], his living environment has changed," said Masashi Yamamoto at the time. "There are concerns about his age too. But he is the number one driver of Honda now."
That was true then and, as he stands on the cusp of back-to-back Super Formula titles, it is true in late-2019 as well. The question is whether he is a realistic candidate for a race seat. And the honest answer is 'no'.
Red Bull does not think Yamamoto really fits the "criteria" of a Toro Rosso driver. That's not unfair, given he's 31 and not a Red Bull Junior, like Formula 3 race winner Yuki Tsunoda is. So, it stands to reason to think that someone like Tsunoda has better long-term Toro Rosso prospects than Yamamoto has of a short-term fling.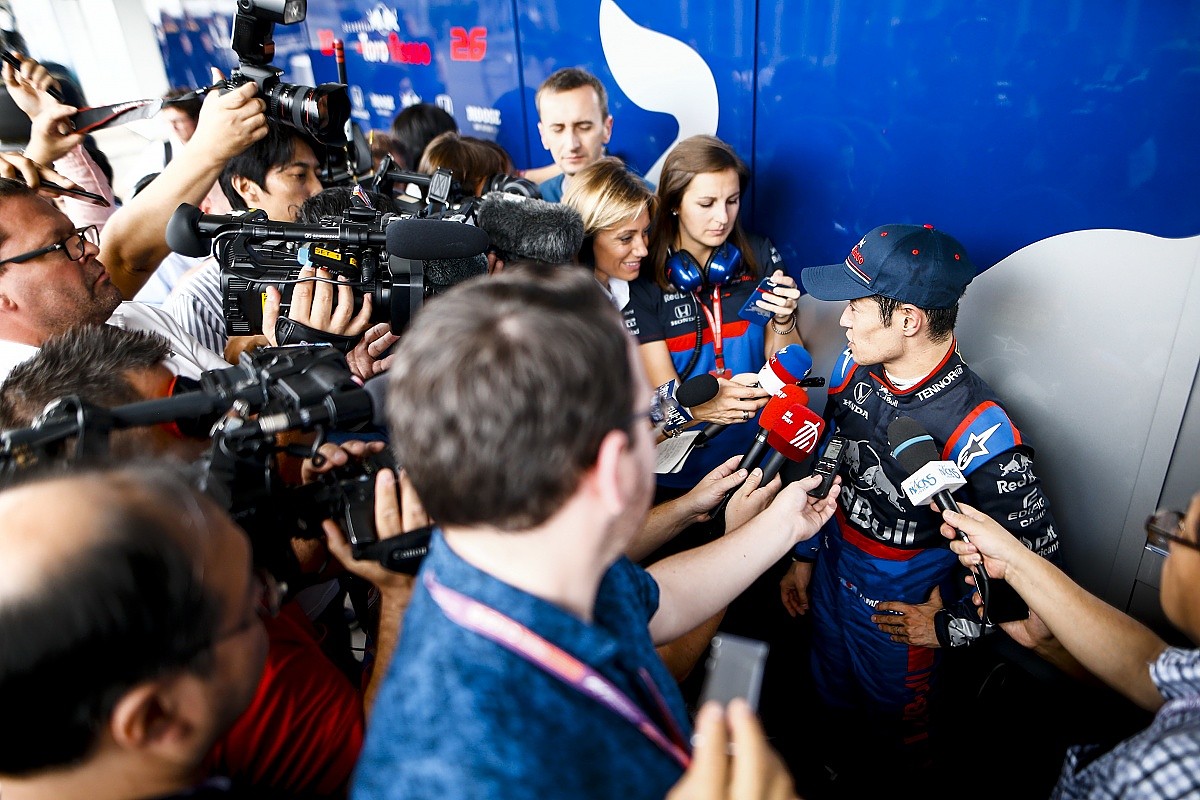 Asked if he thought he would be seen in F1 again, Yamamoto said: "At the moment I can't say. I just finished FP1. I have to talk with the team about FP1. After that I'll talk to somebody: Honda or Red Bull or [Dr Helmut] Marko."
Yamamoto's incompatibility with a 2020 Toro Rosso race seat does not preclude a formal role of some kind next season though. Perhaps test or reserve driver would fit more neatly?
It would almost certainly be of interest to Red Bull, Honda would benefit from it considerably and Yamamoto would be able to expand his knowledge by attending grands prix and perhaps getting behind the wheel for rookie test days or more Friday practice outings.
Who knows if he would be willing to commit to that, given the direction his life has taken and the fact he has never raced a full season outside Japan in cars, but if anything is likely to offer motivation it will be the prospect of making sure what happened last Friday does not stand as a one-off.
Yamamoto sees an additional benefit to any F1 opportunities he receives. He admits that he has no idea what Marko is "thinking about me", only saying he is happy for the "great opportunity" he was given.
"This opportunity is not only mine," he added. "There are a lot of fast, younger Japanese drivers in Japan. Maybe, a little bit, I show you my performance for them, and hopefully in the future a lot of Japanese drivers will come through."
If such fast, young drivers exist and earn the support that Yamamoto has enjoyed from Honda, perhaps the stars will align more kindly. For the Master of Suzuka, though, an F1 debut was reward for his effort and success, as well as a boost for Honda and a treat for local fans.
To most, that is all it was meant to be. To Yamamoto, it may yet be the start of something more.