Formula 1's divide between leading trio Mercedes, Ferrari and Red Bull, and the chasing midfield pack had expanded from a small gap to a large ravine by the end of last season. The championship really was divided into Class A and Class B.
For those on the receiving end of a fortnightly drubbing, which is the 14 drivers not in those top cars, it was tough to accept that they were left fighting for scraps, and that seventh place - 'Class B victory' - was the only realistic target on a normal weekend.
As Renault's Nico Hulkenberg said: "It's not nice, but it's impressive to see how much performance there can be. That's how it is right now. We just need to work harder and do a better job not to be in that position anymore."
The aerodynamic rules overhaul coming this year has the possibility to mix up things and perhaps change the competitive picture. But, as often happens after regulation shake-ups, the bigger and wealthier teams can extend their stride because they can throw more resources at solving new problems.
It is highly unlikely smaller outfits such as Haas and Force India will be able to come up with something the mega bucks funded development teams at Mercedes and Red Bull have not found first. So, the chance of the minnows making that stride towards the top three is small.
But dig deeper into the ebb and flow of last year's championship - especially on the engine front - and there is one candidate that perhaps has the potential, budget and infrastructure to step up.
At Renault, the progress from being the ninth on its return as a works team in 2016 (below), to 'best of the rest' in finishing fourth last year has been swift.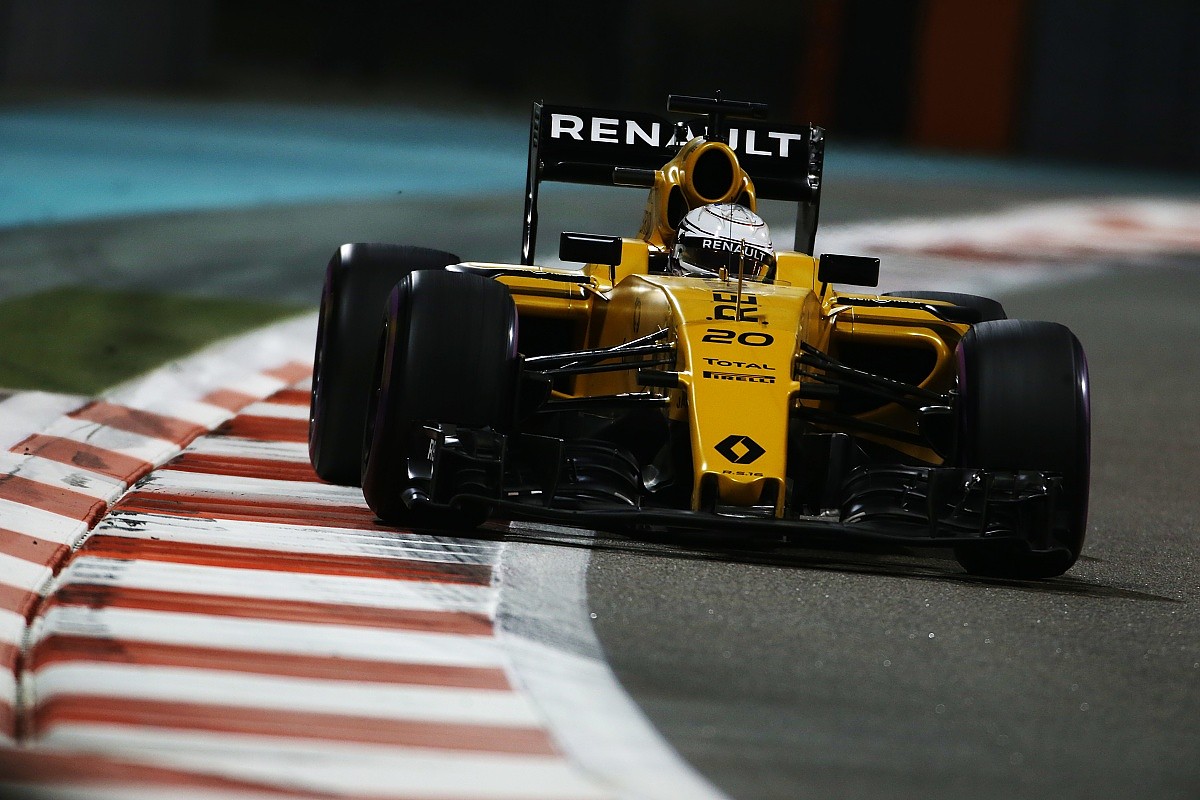 And while it is under no illusion that as a team gets closer to the front, progress is much harder to make, there are indications coming out of its Enstone (chassis) and Viry (engine) factories that give it some encouragement of a step change to come.
Speaking before the Christmas break, Renault F1 managing director Cyril Abiteboul said he had seen no evidence of the team's improvement starting to plateau.
"If I look, what I see is an acceleration everywhere," he said. "The gains that we will be making on the engine are much bigger than we have ever done in a [previous] winter - much bigger. And the gains that we are currently doing in the windtunnel are much bigger than we have ever done.
What is especially intriguing about the Renault situation is that we did not see where the true progress of the works team had got to by the end of 2018
"But we have to be careful on the windtunnel side, the aero side, as there is a big change of regulation. You lose [downforce] and you quickly catch up, so it is difficult to make a distinction between what is coming from the regulations and what is coming from the effect of the restructure.
"But if I look at our capacity to engineer, develop, design and manufacture, it is an acceleration everywhere.
"We have a level of resource that is in my opinion good for what we need to do. There is stability of the organisation, there are new people and new faces that have finally joined us, and understand the organisation, and are now working efficiently. So now it is positive, even if the challenge is huge."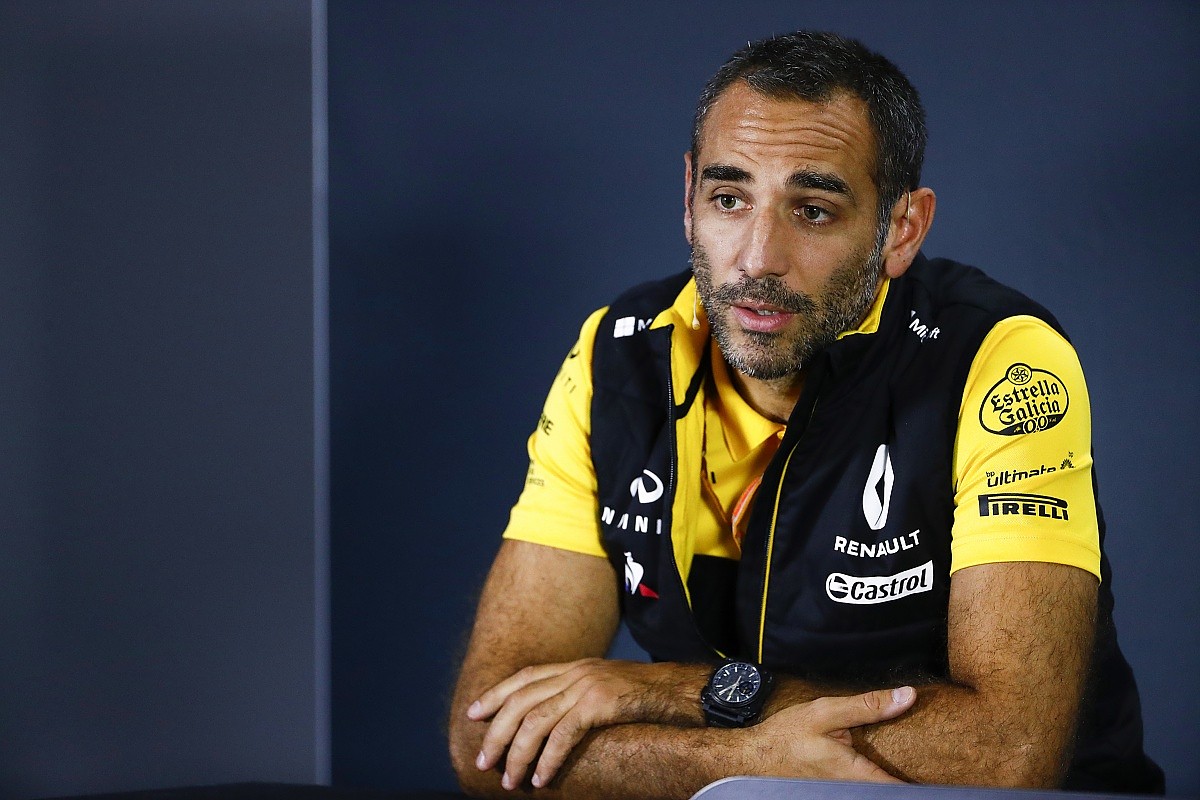 That's pretty bullish stuff. But what is especially intriguing about the Renault situation is that we did not see where the true progress of the works team had got to by the end of 2018.
Concerns about reliability meant that Renault chose not to take the C-spec version of its engine for the final stages of last season, so it left obvious performance on the table.
The lap time gain from the C-spec - estimated to have been worth around 0.3-seconds around Monza for Red Bull - would have been enough to edge Renault away from the tight midfield battle already; and would have changed perceptions a lot.
Instead, Renault elected to play it safe: leaving lap time on the dyno to avoid grid penalties or the risk of non-finishes. This was a totally different approach to Honda, which was throwing its latest developments on the track whenever it could - irrespective of grid drops.
So, with Renault facing criticism from Red Bull about ongoing reliability issues, and Honda earning praise for making power progress albeit with back of the grid starts, the buzz was that it was Honda on the march and Renault falling away.
Abiteboul reckons the reality of where the two manufacturers are will be much more even-footed this year, when Renault delivers the fruits of the efforts that went on in the second half of 2018, and Honda has to be mindful of penalties.
"Yes, they can spend as much as they want at the factory and they decided to introduce as many engines as they wanted this year, but that will be naturally regulated if they have to take four or five times engine penalties next year," he said.
"No one is making any noise when that happens to Toro Rosso. I expect a bit more noise if that has to happen to Red Bull, so that will naturally slow them down.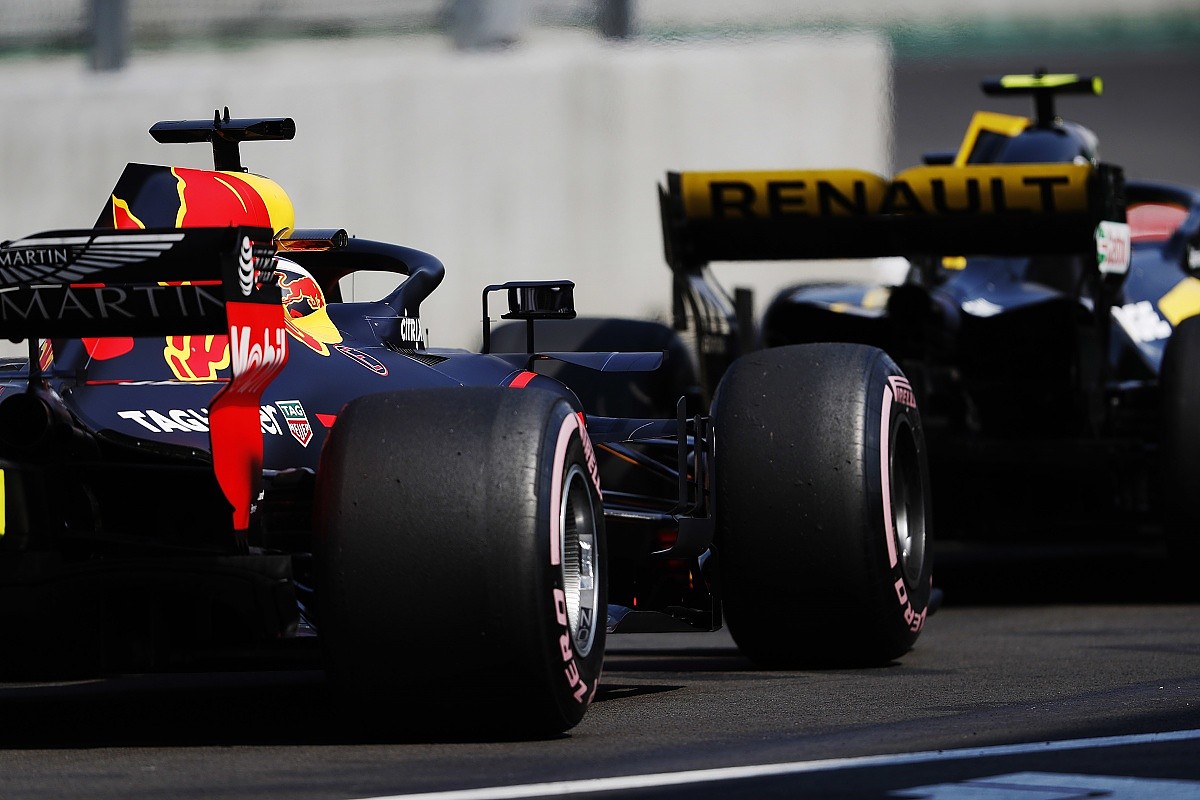 "If they want to comply with the regulations, they will have two or three shots maximum to improve their power unit during the season. Just like it happened with us [in 2018]: that is the reason why we elected not to introduce the C-spec for our team, it could have meant more progress.
Abiteboul is enthused by the reports he is getting from his engineers, rather than nervous about what will come
"We had the same opportunity as Honda, but we were also in a constructors' championship battle and we knew taking grid penalties would have a severe impact on our ability to score points and therefore secure our position in the championship, which is something we did not want to do."
Abiteboul accepts that even with a good leap of car and engine performance, getting to the same level as Mercedes or Ferrari is not realistic. But, from where his team has come from, just being able to get on to their coat tails and make it a gang of four at the front would be a good step.
Of course, talk is cheap in the winter and every outfit can shout up their chances at this stage without anyone being able to challenge them. For Renault though, the fact it has lived through some pretty torrid winters in the turbo hybrid era makes it less likely to over promise.
Speaking to Abiteboul, you sense the excitement is genuine. He is a man enthused by the reports he is getting from his engineers, rather than nervous about what will come when the latest Renault hits the track for the first time in Barcelona testing.
"I think there would be concern or nerves if we were not seeing the gains that we are seeing, because we see very interesting gains," he explained.
"But we need to be careful. We don't know the gains of the others, but my confidence and the confidence and the positive mindset of the team is coming also from the energy that we are feeling everywhere.
"The group of people that are coming together, understanding each other, the changes that Marcin [Budkowski] at Enstone is implementing, the stability and acceleration at Viry - [it's] thanks to a number of recruitments that are finally in place. All of that is giving me confidence and optimism rather than concern."