Formula 1 drivers are often so wary in a world of mistrust that it is a privilege to witness one embrace vulnerability and give a brief window into the human underneath. But it is not always a pleasure.
There is nothing fun in seeing a driver, even for a fleeting moment, as a broken human being. Noticing their voice quiver, hearing the sadness as they utter the words "it took so much as a human, and I won't see the result", is done, quite simply, without any joy.
F1 is a cut-throat world that discards the husks of careers and lives rapidly and often without ever feeling the consequence, even if the personal toll on the driver themselves is mighty.
"I dedicated so much energy to earn the results, I put so much work in, but the spirit you're taking proceeding with this, you put in more than just work and energy," says outgoing Williams driver Sergey Sirotkin as we discuss the loss of his F1 drive. "You put your heart in it, your thoughts are with the team. In this case, it's just such a sad thing."
F1 is not unlike any other elite sport. Bit-part players join in and disappear after a short spell often enough for the phenomenon to become commonplace. But losing an F1 seat means losing everything a driver has worked towards for more than a decade. Often it comes about through a lack of results, or lost sponsorship, and that can mean going through the experience of loss after frantic months of trying to stay in the game.
Welcome to Sirotkin's 2018. Honesty has been one of his greatest traits in his rookie F1 season. It has been made him a refreshingly pleasant driver to get to know and to talk to.
Ahead of the Abu Dhabi season finale, though, it was painful to hear him speak. It would have been cruel to enjoy hearing a raw and emotional account as he reflected on, and tried to process, the final confirmation that he will not be in F1 next year.
Emotion began to resonate in every word Sirotkin uttered that day. In an open media session, barely a few hours after Williams confirmed Robert Kubica as its final race driver for 2019 and Sirotkin's fading hope was finally extinguished, he visibly struggled to come to terms with his situation, to find the right words to process how he felt.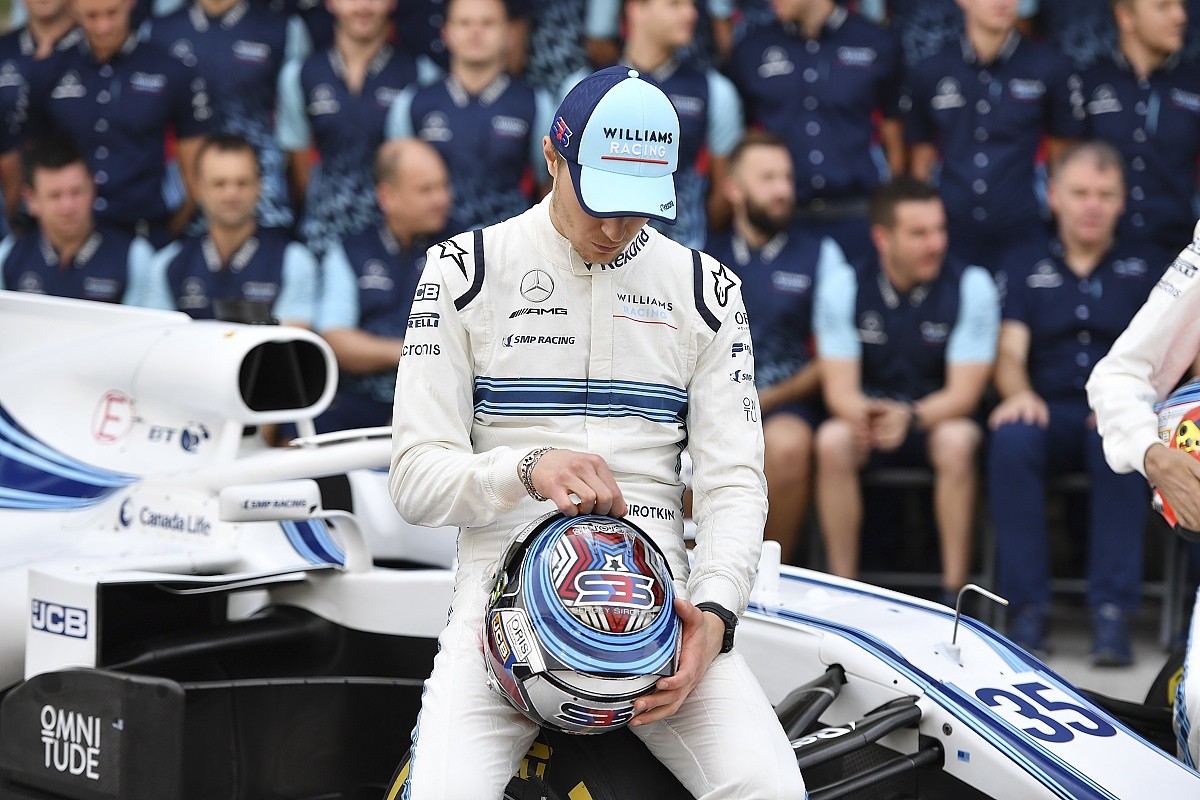 Afterwards, Sirotkin moved to the side to sit down with Autosport. Quite incredibly, he opened proceedings with a joke. This was supposed to be a season-review chat, perhaps with the prospect of looking ahead to a second year in F1 in 2019. "Now we have something a bit more topical," he said, with a half-smile.
Sirotkin made his grand prix debut with Williams this year but it has not been the campaign either party expected. He's scored just one point, a result of Romain Grosjean's disqualification from the Italian Grand Prix, and whether he has any realistic chance of returning to F1 after 2019 is up in the air. That's despite him beating team-mate Lance Stroll, who had one more year of F1 experience, in the qualifying battle and only being narrowly shaded 9-8 in the races.
Sirotkin rarely complained and never criticised Williams. He spent an astonishing number of days at the factory, winning the team over with his work ethic and enthusiasm in the face of a torrid season, statistically the worst in Williams's history thanks to a very bad FW41.
By any metric, it's fair for Sirotkin to feel unfortunate not to get a second season in a more competitive package. Instead, the week before the season finale, Sirotkin's backer SMP Racing told him he would not drive for Williams in 2019. A few days later, the Wednesday evening before the Abu Dhabi GP, Sirotkin was told over the phone by Williams that Kubica would be announced the next day.
"I dedicated so much energy and effort, I just could not, and still cannot, believe that it's been a bit for nothing" Sergey Sirotkin
"It's tough," he explained. "Honestly, it's very tough. I really feel like I had a few things I learned and could do better. I really feel like I can do [that] but I don't have the chance to. I had a week to prepare myself it's not going to happen, but even now I can't believe that it's not going to be the case.
"I would strongly hope for [a second season] and it so looked like it was the case. It looked quite obvious it would be the case for quite a while. But it's F1. It's a difficult world. To get success there are also many, many different parameters, which unfortunately most of the time aren't up to the performance of the driver or whatever."
Exactly why Sirotkin is out of a drive depends on whom you ask. SMP Racing stated that it chose to split because of Williams's poor performance, and lacked faith that it would be a worthwhile investment at the level the team wanted. Williams says Kubica came out on top of a lengthy evaluation process and was the best of the available options once several factors had been considered.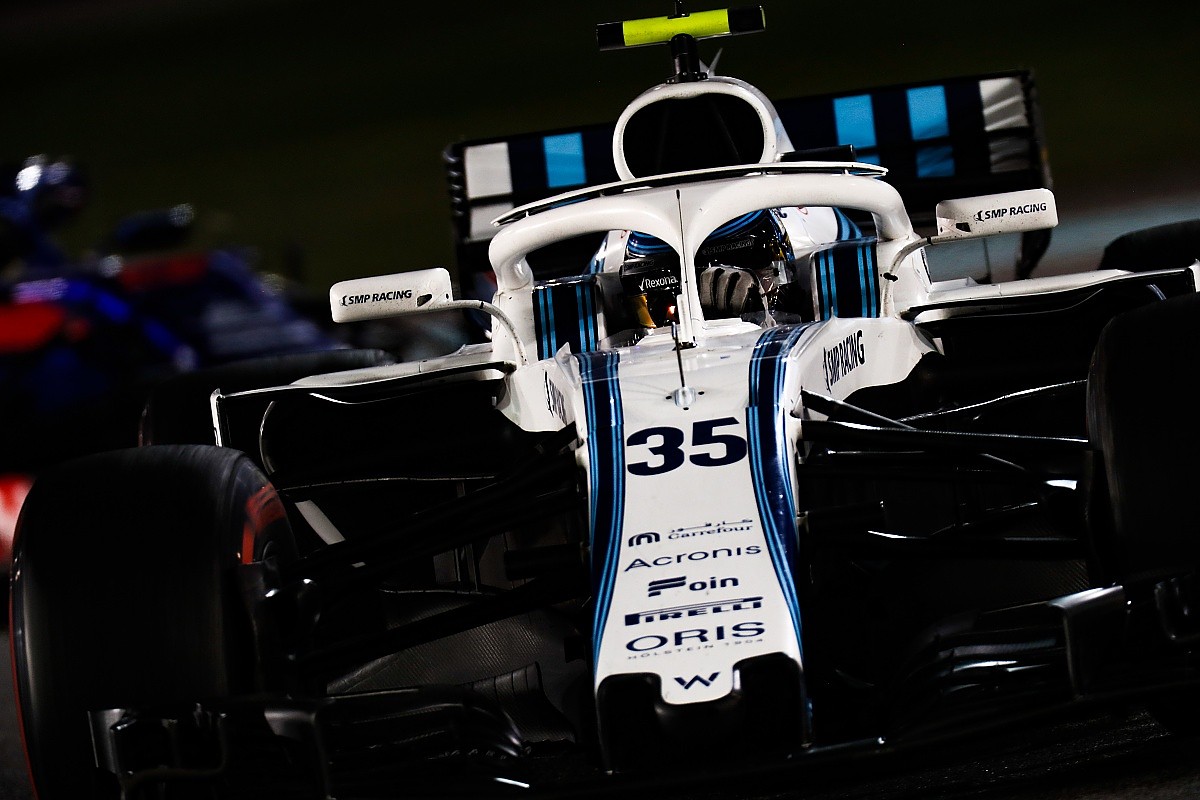 Despite the early notice from SMP, Sirotkin still held out hope that something would change. There was no particular reason for the optimism, it was just pure hope. The prospect of walking away from F1 was not one Sirotkin was ready to consider.
"When you're an F1 driver and not an F1 driver, it is two different lives," he says. "If I'm honest, in the beginning I was driving the car, I was here in the paddock, but I couldn't believe I'm not just part of the team, but a race driver. It took me two or three races to realise that's my life now.
"Now it's the same, but switched back. I'm just not ready to take it right now, to be honest. I dedicated so much energy and effort, I just could not, and still cannot, believe that it's been a bit for nothing and I won't be able to get anything from it for next year."
Sirotkin isn't the first driver to be justifiably annoyed by losing an F1 drive, and he will not be the last. He also has colleagues from 2018 who find themselves on the grand prix scrapheap - and both Brendon Hartley and Stoffel Vandoorne can also consider themselves victims of F1's cut-throat nature in some way.
While neither of those drivers have done enough to comprehensively stake a claim for a 2019 race seat, both have clearly had their heads turned by external factors. Vandoorne, a brilliant champion in the junior categories, looked a shadow of his former self in an ailing McLaren team clearly geared around Fernando Alonso.
It was very hard to watch Vandoorne, with every passing GP, lose confidence on-track and, it must be said, some interest in his situation. The questions didn't stop, but the thoughtful answers did. There was never a satisfying explanation for his struggles. It just looked like a driver ground down and eventually defeated by circumstance.
Hartley's problems started a lot earlier than Vandoorne thanks to early-2018 rumours he would be replaced mid-season. He was repeatedly told to beat team-mate Pierre Gasly more often, so it was probably little surprise that he seemed to become obsessed with the Frenchman as the year went on. Hartley ended up at odds with Gasly, team boss Franz Tost and Toro Rosso's own press releases in the closing stage of the season as his incredible comeback tale - making it to F1 years after abandoning the dream - turned sour.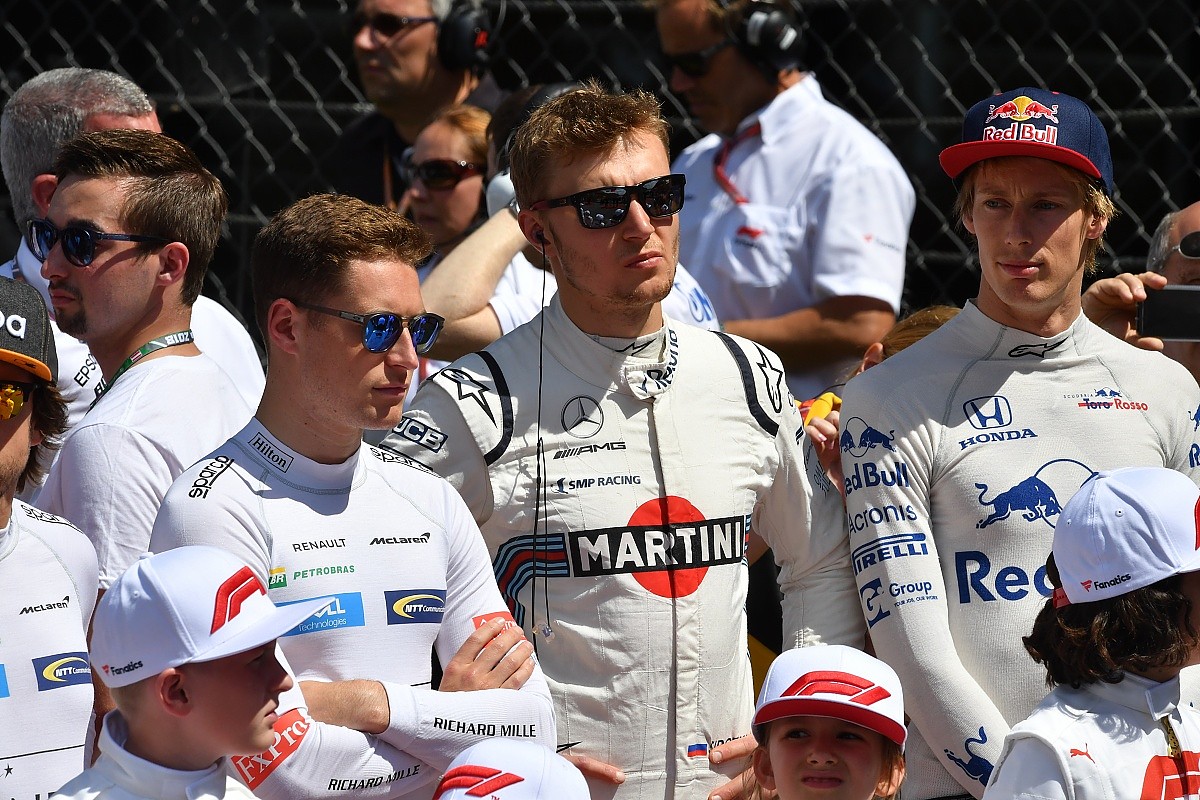 It has been unpleasant to watch all three ousted drivers unravel in different ways as the season progressed. Sirotkin's confidence did seem to last the longest, perhaps because his situation looked the healthiest of the three. But that also meant it probably took the biggest toll personally when the blow finally came. After all, Vandoorne had his Formula E alternative signed and sealed before the end of the F1 season, and though Hartley continued to stick to his claim that he had a valid Red Bull contract for next year, he will also be able to take some solace from his stellar record with Porsche, which should open doors outside F1 now he knows he needs an alternative.
For Sirotkin, it's different. Yes, he still has SMP's support, so a move into the World Endurance Championship is perfectly viable. He may yet carve himself out a fine career in LMP1 or whatever leading category heads up the WEC in the coming years. Maybe he'll look to IndyCar, because it's clear he is not ready to walk away from single-seaters.
"This year will always be in my memory, even if it's been very tough. It made me much stronger as a driver and as a person" Sergey Sirotkin
F1 may not care if it has seen the back of a driver who finished last in the 2018 championship, but it would be deplorable if the snapshot of the hurt, broken Sirotkin we saw in Abu Dhabi developed into a lasting image.
The consequences of a dream being shattered, or a career being derailed, can develop into something very extreme. That's why sports history is littered with examples of athletes of varying success disappearing from regular competition because of how their world was shattered, or - and there are still a distressingly high number of these - finding themselves battling depression and struggling to regain momentum and control.
Last year, F1 appeared to catch a glimpse of exactly this experience when Daniil Kvyat was axed from Toro Rosso. Sirotkin looked his worst in Abu Dhabi, right at the peak of dealing with his career demons, but we saw that multiple times with Kvyat - whether it was even earlier, after being promoted to and then demoted from the Red Bull senior team, or while he was struggling at the back of the grid.
Fortunately, Kvyat's silver lining when he was cut from Toro Rosso before the end of 2017 was finding refuge at Ferrari as a development driver - and now he's preparing for an unexpected F1 comeback next year, with the very team that put him through his previous misery.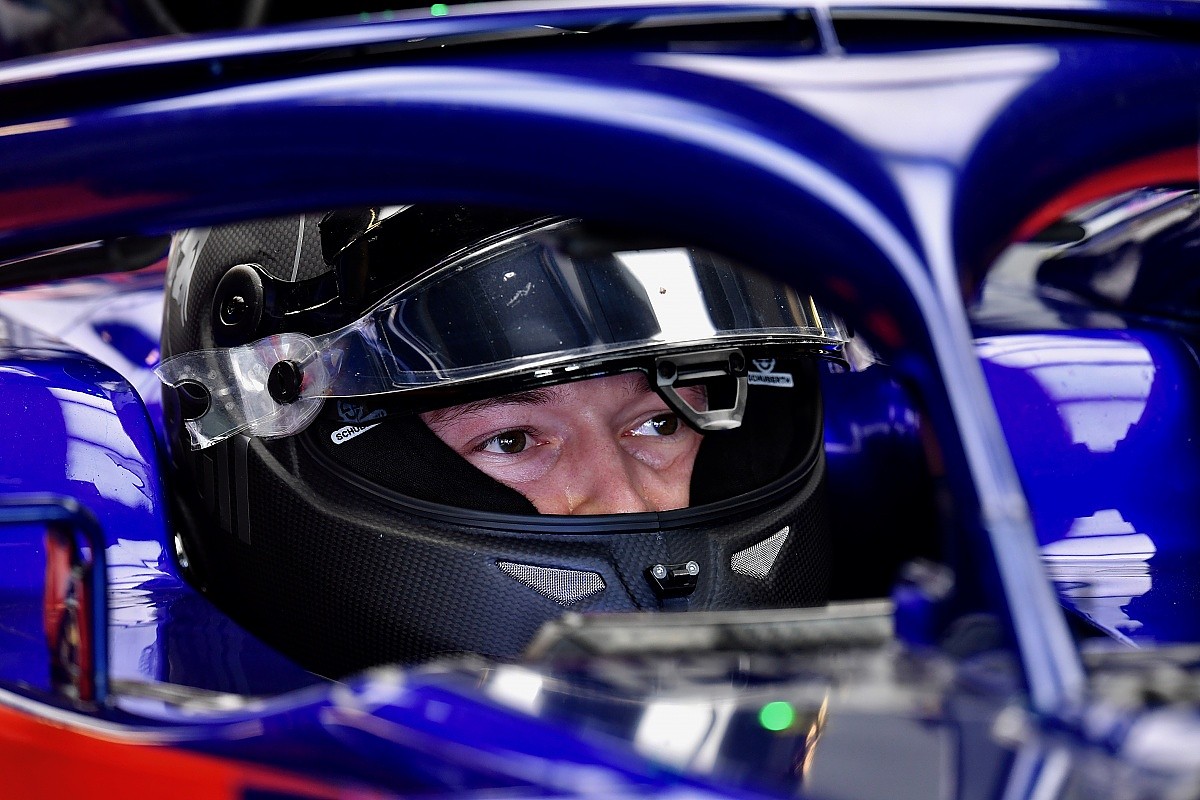 With any justice, Sirotkin will find a similar shot at redemption, be it in F1 or somewhere else. An F1 return will depend on several factors, and winning the fight to get back on the grid after a year's absence is a tough ask.
"I will turn it into a positive," says Sirotkin. "I managed to do that quite a few times this year! It's been a great experience. This year will always be in my memory, even if it's been very tough. It made me much stronger as a driver and as a person.
"I really believe that at certain points I will have more opportunities. Believe me, I will be more than ready. I will be stronger than at any time to take it and use it. I have something to finish here. I will dedicate all myself to get even stronger, be back here and prove myself."
It is to Sirotkin's credit that even at his lowest point he showed that he is up for a big challenge. It means that even as he was still processing the biggest blow to his career, and an immensely tough one to take on a personal level, he was already laying down the foundations of how he would recover from it.
Make no mistake, the initial impact of that experience was brutal. With a little luck, it will remain confined to a few dark days in November.