In the 2013 Hungarian Grand Prix Romain Grosjean pulled off what should have gone down as one of the great overtakes in Formula 1 history.
Chasing Felipe Massa out of Turn 3, Grosjean attacked on the outside into the high-speed left-hand Turn 4 - by no means a conventional overtaking spot. With Massa defending, it seemed inevitable the move would fail, and Grosjean would either have to back out or use so much of the asphalt run-off that he'd end up in the waterpark that overlooks the Hungaroring.
But with a little help from Massa, who played the often-overlooked role of driving responsibly while being overtaken, Grosjean swooped around the outside to pull off a spectacular pass. If Gilles Villeneuve had done it, it would have gone down in F1 folklore.
But it didn't. In fact, it barely even counts because it was deemed illegal and Grosjean was penalised for it. He had to serve a drivethrough penalty because he had all four wheels outside the white line on the edge of the circuit - by just a few centimetres. Even Massa said the penalty was "completely wrong".
At the time, I was furious about that penalty. Great moments like that are few and far between in F1, and Grosjean had pulled off a memorable on-track pass without the assistance of DRS, and he was slapped down for it.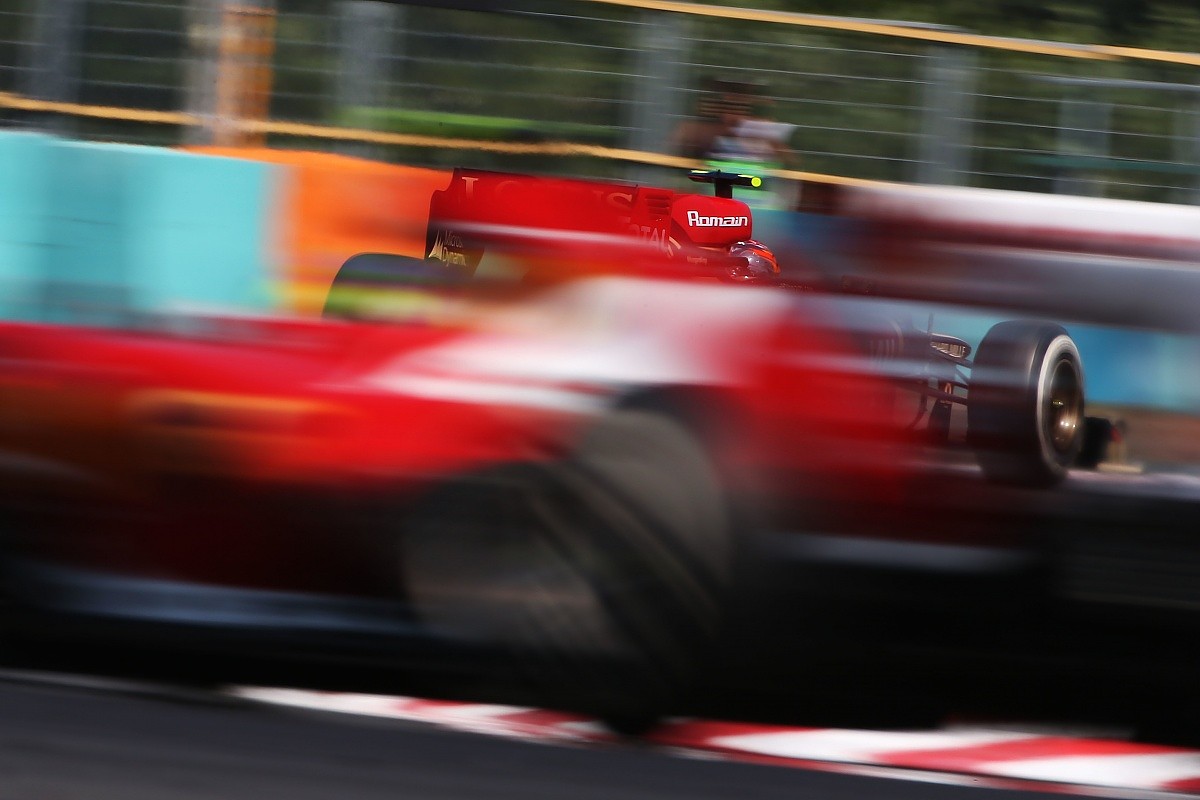 Since then, F1 has tried to add a few layers of interpretation into its track limits rules, but all that means is in 2018 we find ourselves in a mess. Track limits violations take place on every grand prix weekend, and the majority go unpunished. Vague grey areas have been introduced to allow for debate over whether a driver gained an advantage by going off track, and even when it's abundantly clear they have, often they seem to get away with it.
At certain corners, either because of the layout of the circuit, or the severity of the kerbs outside the white lines, FIA officials often declare that they are not issuing penalties because going off at that corner isn't the fastest way. As Martin Brundle repeatedly says during his commentary on TV: 'If it wasn't faster they wouldn't all be doing it'.
F1 teams and drivers are meticulous in their planning and data-logging. The majority do track walks on a Thursday, and a big part of that is inspecting kerbs at key corners. I once witnessed Sebastian Vettel and Red Bull carrying out this process at the Valencia street circuit, with his engineers stamping and kicking some of the temporary kerbs, and declaring that some of them were OK to use in qualifying but not for the race.
Sausage kerbs aren't the catch-all fix, as highlighted by Sophia Florsch's horrific accident at the Macau Grand Prix
The data tracking during a session means teams will be able to tell immediately if an off-track line that is deemed acceptable by the FIA is quicker or not. So if the driver keeps doing it, then it is quicker. There can be no debate.
So what's the solution? Different types of kerbs are being implemented on a regular basis, so on that front the FIA and the circuits cannot be faulted for trying to tackle the problem. The latest example of this was the new, long sausage kerb added between the final two corners at Yas Marina for the F1 season-ending Abu Dhabi Grand Prix.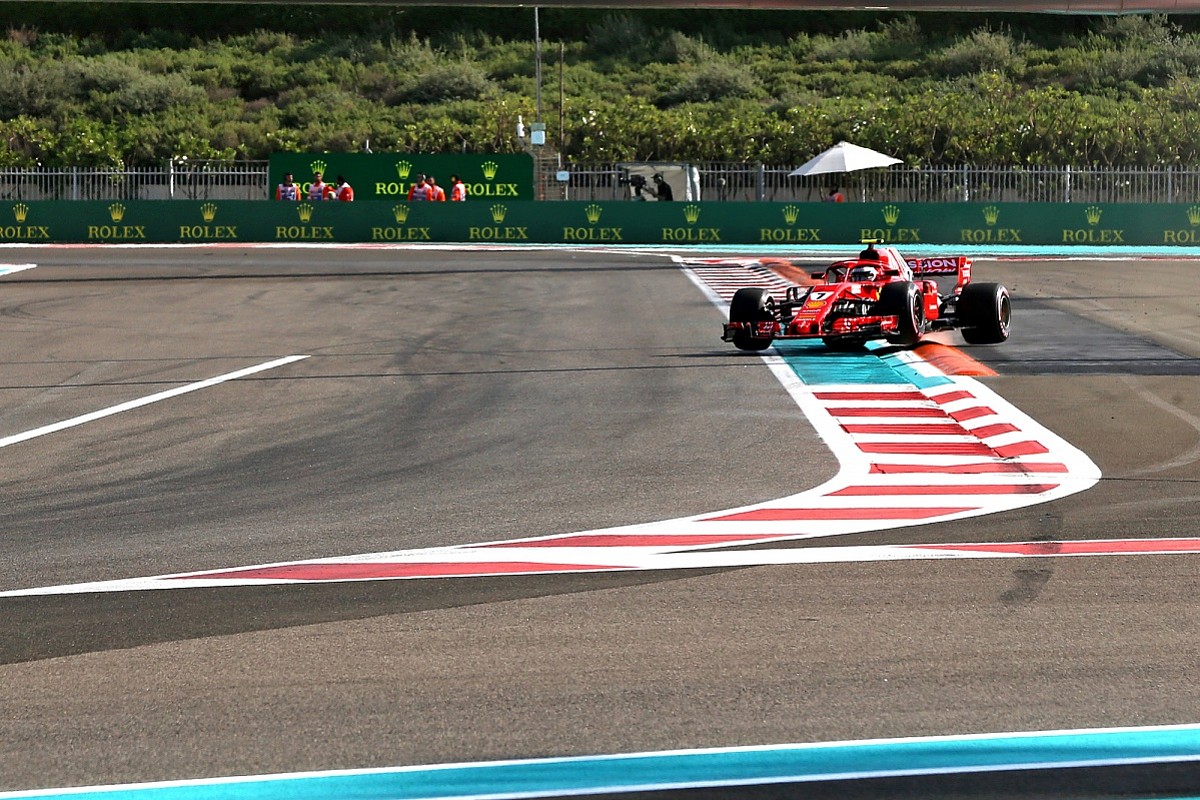 The 50mm-high kerb attracted attention when its top layer of paint started to break off during Friday practice, meaning cars were kicking up significant chunks of the concrete dust underneath whenever they ran over it.
More dramatically, anyone who ended up the wrong side of it and tried to drive over it to rejoin was given a nasty shock as their car jumped into the air, and a few - Max Verstappen included - skated along it, unable to steer their cars until they reached the end and their front wheels were back on the ground again.
It prompted complaints from drivers, although 2016 world champion Nico Rosberg summed it up nicely when he said that if the drivers didn't like the kerb, they could just stay away from it.
In the end, the solution worked well, and over the rest of the weekend Turn 20 was not the problem corner it has been in the past. Again, the teams and the drivers worked out on Friday that it was one to stay away from, and they respected it.
Sausage kerbs aren't the catch-all fix though, as highlighted by Sophia Florsch's horrific accident at the Macau Grand Prix. She was catapulted into the air at high speed over a bigger kerb that was put down to stop touring and GT cars from abusing track limits at the Lisboa corner. The severity of the accident, and the role played by the kerb, made it a topic of conversation F1's Grand Prix Drivers' Association wants to raise with F1 race director Charlie Whiting.
Many of F1's recent kerb problems stem from the fact the MotoGP calendar shares a lot of venues with F1 now. The nature of bike racing, and the different lines the riders take through corners, mean track limits is not as much of an issue, and for safety reasons flat kerbs are often used at these tracks to prevent riders suffering nasty unexpected impacts in crashes that send them sliding down the road.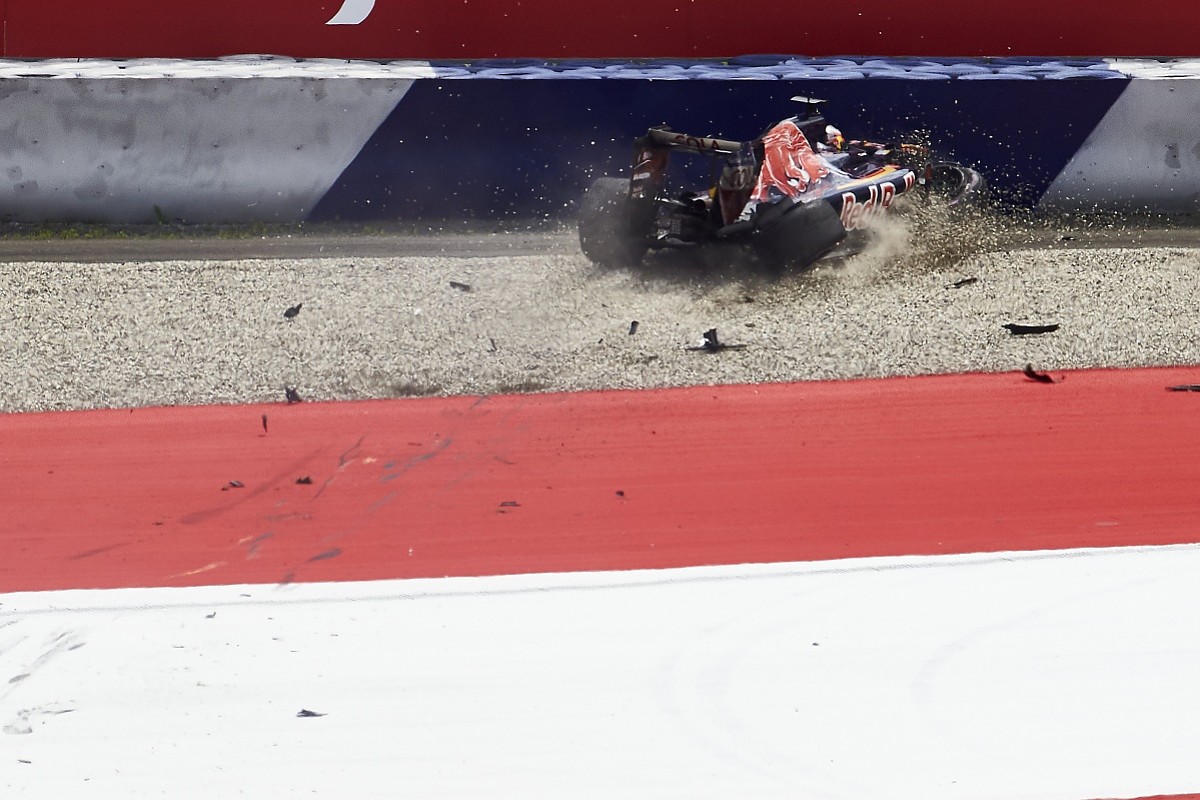 Two tracks notably affected by this in recent years are Silverstone and the Red Bull Ring, which have MotoGP-friendly flat kerbs that beg F1 drivers to explore outside of the white lines for some extra speed. In 2016 a very aggressive set of 'baguette' kerbs were added to the outside of key corners for the Austrian Grand Prix, which Daniil Kvyat called "stupid" after he ran across them and broke his suspension, causing a big crash in qualifying. The severity and frequency of the kerbs was reduced the following year, although some drivers still complained.
As Daniel Ricciardo put it at the time in 2016: "I'm honestly treating it like a wall. I know if I hit it then I'm going to damage my car. Us drivers complain that you can run off and not pay a price and this weekend we're paying a price. It's not like we can't see them, they're high enough and bright. It's a good compromise."
The other major factor at play here, of course, is the mass adoption of asphalt run-off areas.
As mentioned earlier, one of the reasons a Gilles Villeneuve round-the-outside pass would be remembered so fondly is that if the great Canadian had attempted a move that resulted in him putting all four wheels off the circuit back in the late 1970s/early 1980s, it would have been a miracle if he held on to complete the pass.
If he'd been as far off the circuit as Grosjean was in Hungary 2013 - which was not very far - he'd almost certainly have had to contend with a huge kerb unsettling his car, lost grip as his outside tyres slid onto grass, and he'd potentially have kicked up some gravel. All of that would have slowed him down, making the pass less likely to be completed, and if he did stay ahead, he'd have achieved it through adversity. The move would have still been earned, you could argue.
Grosjean, now head of the GPDA, is one of several drivers still pushing for a return to "grass and gravel", and that would be brilliant, but it doesn't seem likely to become a reality any time soon. So F1 needs to come up with better solutions that work within the unfortunate position created by the asphalt run-offs.
Sausage kerbs work in scenarios such as Yas Marina's Turn 20, and Club corner at Silverstone, where a last-minute change was made this year, because they are slow, tight enough corners that there is not a risk of a car being able to reach it at high speed if it has an accident on the approach. Essentially, the raised kerb is far enough around the corner that it's safe.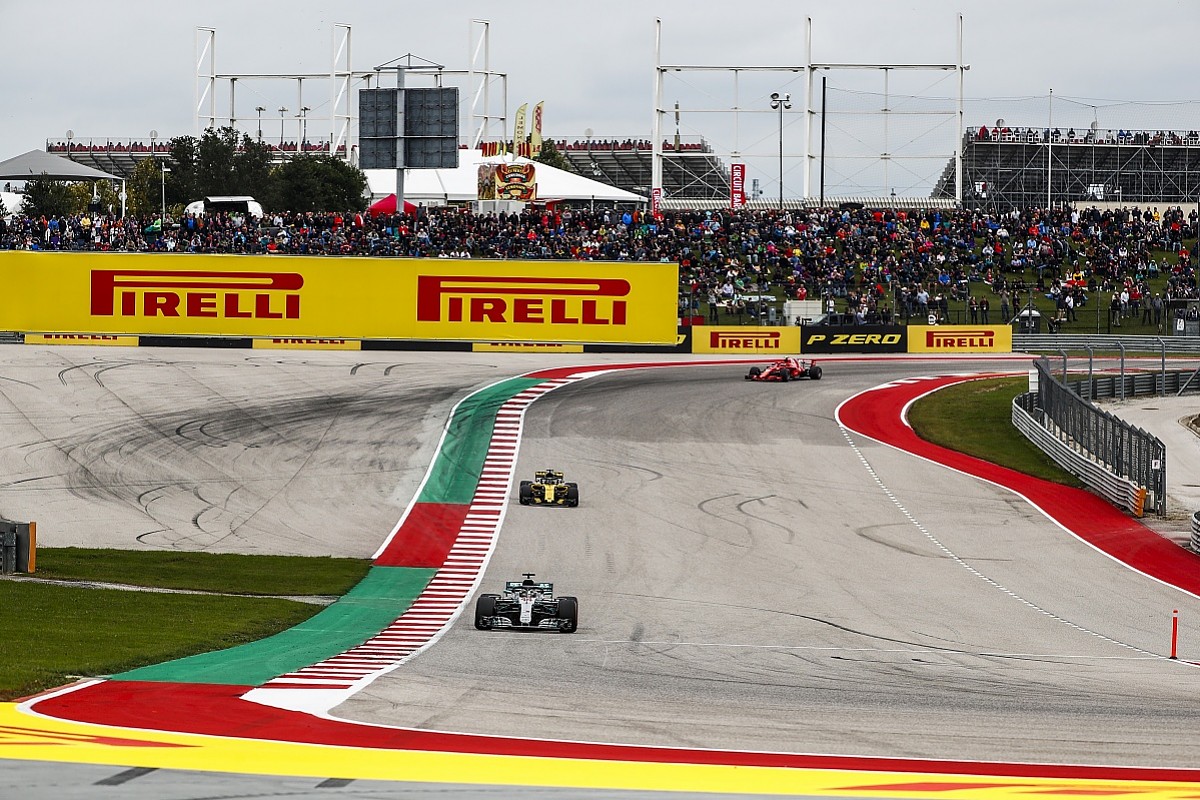 Would the same idea work at another problematic penultimate corner - Austin's Turn 19? The fast left-hander seems to have a different outside kerb layout every year, and it's been one of the prime offenders for F1's poor interpretation of what constitutes gaining an advantage. The slightly shallower angle and resulting higher speed means that a sausage kerb might be too dangerous here, as an out of control car could hit it and get launched.
Which brings us to potentially the simplest solution of them all: policing. Could it be that if the drivers were told a zero-tolerance approach was going to be taken to track limits abuse at every corner, they'd actually behave themselves? The evidence is compelling.
On occasions in recent years, the FIA has been very specific about watching certain corners closely in qualifying sessions, and vowing to delete any times set on laps that included a driver running off the track with all four wheels. Remarkably, this tends to make the drivers stay between the lines!
At Spa it has been taken a step further, with sensors in place at Raidillon to prevent drivers cutting the circuit after Eau Rouge. Drivers lost their times if they triggered the sensor during qualifying, and they were given a limited number of breaches in the race before the officials would be called into action.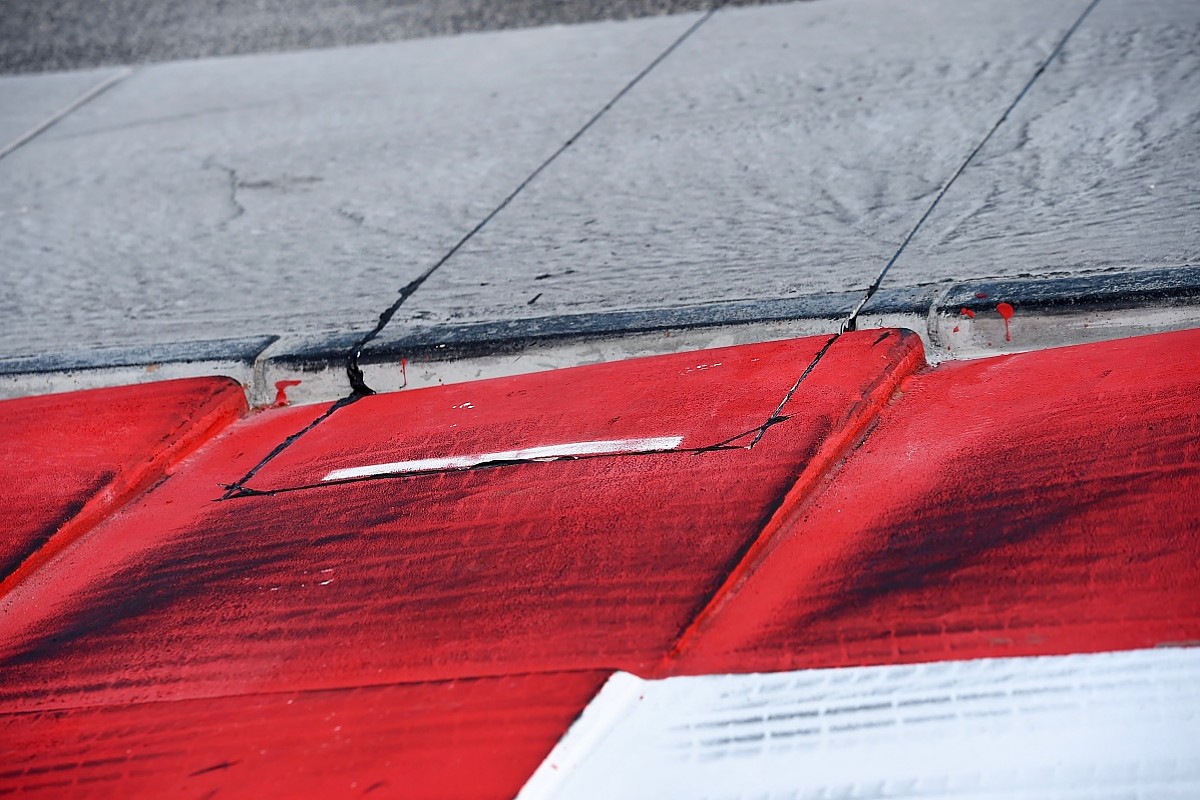 When a similar system was used at the Hungarian Grand Prix in 2016, Fernando Alonso was in full support of it.
He said: "Then we don't rely on the marshals or on the TV and whether you were broadcast in that moment. It's technology that is there already so it's good to use it. In Formula 1 you should have the maximum of everything."
The sensors remove the need for interpretation or, as Alonso hinted at, being unlucky enough to get caught if the rules are monitored by a person. And why should F1 not use all the technology available to it? Masses of angles and data are made available to the stewards to rule on incidents within races, so why stop there?
Whiting was asked by Autosport about F1's track limits problem at the Abu Dhabi GP, and he described zero-tolerance policing of it as "dreadfully tedious and I think it demeans the sport". His focus is on making sure that "every time a driver leaves the track he doesn't gain anything from it and preferably he loses time doing it".
Imagine still having Hawkeye technology in Tennis, and a shot being shown to be outside of the lines, but the umpire ruling, "We might as well give you the point because it was a great shot"
The fundamental problem with that is F1 is continuing to take a decades-old approach to policing track limits, when the circuits and cars have moved on immeasurably during that time.

Whiting is pleased with gains made through 'double kerbs', where another set of kerbing is put beyond the original one at the edge of the track, and these have been met with approval by MotoGP as well.
But for F1 cars the natural penalty for running off track is not big enough, so the way the rules are enforced has to be brought up to date as well.
Whiting has mentioned in the past that the reason the F1 rulebook is so thick now is because teams try to find every loophole they can in the regulations to gain an advantage. They want everything clarified to make sure as many grey areas as possible are removed - then F1 and the FIA get criticised for over-regulating.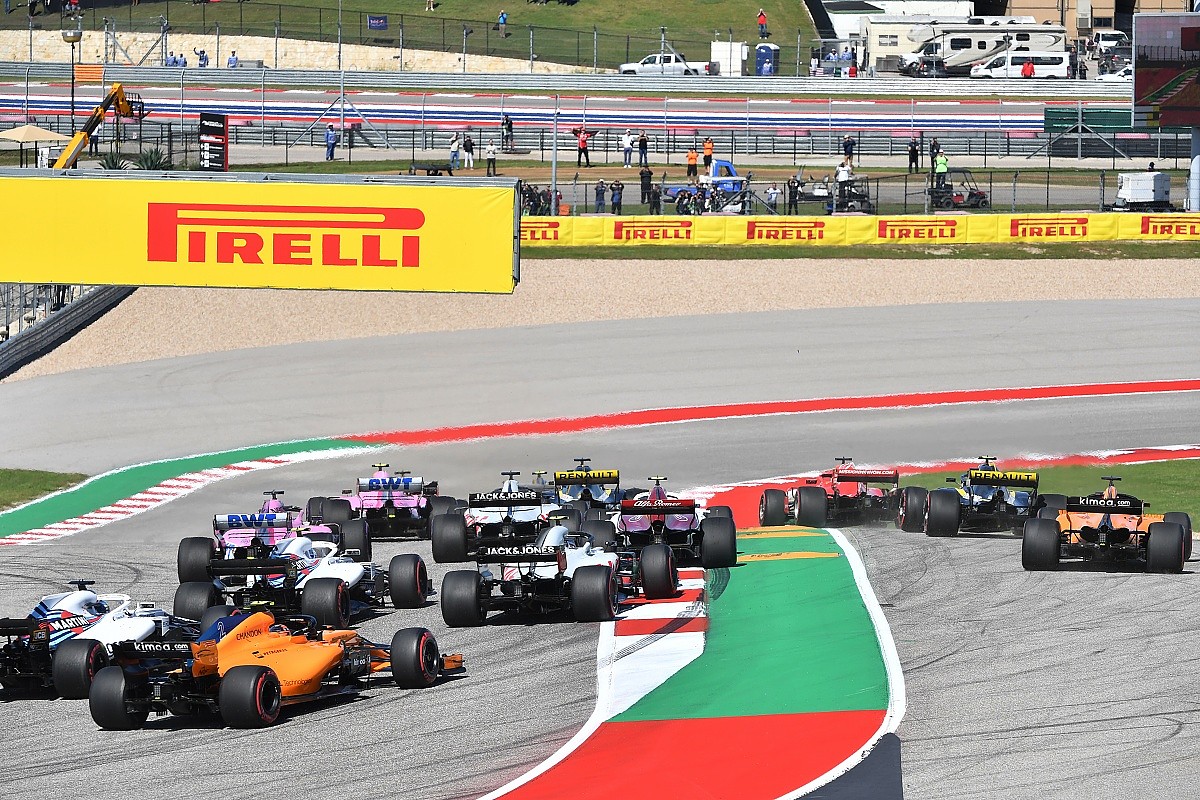 Not applying the same rigour to track limits doesn't make sense. The teams and drivers often don't know where they stand on this, save for a corner here or there at various circuits where it is highlighted that they will be watched more closely.
The teams don't help the situation, complaining if the rules are too strict, which led to them being relaxed again in 2016, and inevitably still moaning when the circus heads to a track such as Silverstone and cars are driving beyond the kerbs wherever they fancy it. The fact there will be complaints no matter what the FIA does is as good a reason as any to not listen to the teams and just enforce a consistent set of rules that are not open to interpretation.
In no other sport where white lines mark out the field of play is such an attitude taken. Imagine still having Hawkeye technology in Tennis, and a shot being shown to be outside of the lines, but the umpire being able to rule, "Well, the opponent wasn't going to get to it even if it was within the lines, so we might as well give you the point because it was a great shot".
Under a stricter enforcement of the track limits rules, unfortunately Grosjean's 2013 pass would remain illegal. But that's now a price worth paying. At least everyone would know where they stood at every corner on the F1 calendar, and the white lines could start being treated as the absolute limit of the circuit.
Running outside of the lines and continuing without delay or penalty should be considered cheating. If it was enforced properly, you can guarantee the drivers would learn very quickly to play by the rules, and F1's track limits problem would go away.