Love him or not, none can deny that Lewis Hamilton's season has been imperious, unquestionably his greatest to date. As with Michael Schumacher, the statistics long ago ceased to register - that tends to happen when a driver wins more than he loses - but what has most impressed me this year, what has been different about it, is that, while his team-mate has been quicker the odd time, Lewis has shed those mysterious 'off' weekends that had previously been a hallmark of his career. At no stage in 2018 has he gone missing, even winning races after clinching the world championship; in times past, he didn't bother.
Hamilton's 11th victory of the season came in Abu Dhabi, and if the race was a pretty humdrum affair that was no surprise, for in 10 years Yas Marina has produced little in the way of memorable racing - in Formula 1, anyway. As at so many tracks, the relatively simple aerodynamics of Formula 2 provide a better show, to the point that a friend recently questioned the wisdom of running the series at grand prix weekends.
"You wouldn't have thought the Liberty lot would want to remind people of how racing can be, would you?" he said. "It's the same with the F1 two-seater - whenever I've heard it out on the track it unsettles me, because it brings back how engines used to sound. Then the current cars go out, with their anaemic sound, and it hits you again what we've lost..."
Not even the most fervent hybrid believer - and I'm told there are such people - can take issue with that, although I'll concede that I never had much enthusiasm, either, for the last iteration of conventional engine in F1: the 2.4-litre V8s of 2006-13 may have been loud, but they didn't have much horsepower, and their sound - identical from one manufacturer to another - came across as so much screaming white noise.
The muscular three-litre V10s that preceded them, though, were a different matter, as Fernando Alonso or Kimi Raikkonen can tell you. Before Max Mosley's FIA banned them, the best V10s were giving close to 1000 horsepower - and the cars of the time were 150kg lighter than the leviathans of today.
Amazing now to think that Mosley justified going to the smaller engines on grounds of safety: with the V10, he argued, it was all getting a little too fast, but in the no-holds-barred turbo era horsepower had been on another level again.
"In 1986," recalled Williams technical director Patrick Head, "Honda couldn't tell us how much power we had, actually, because they didn't know themselves! Their dyno only registered up to 1000 horsepower - which they were reaching at 9300rpm. We were revving them to 13,500 or so..."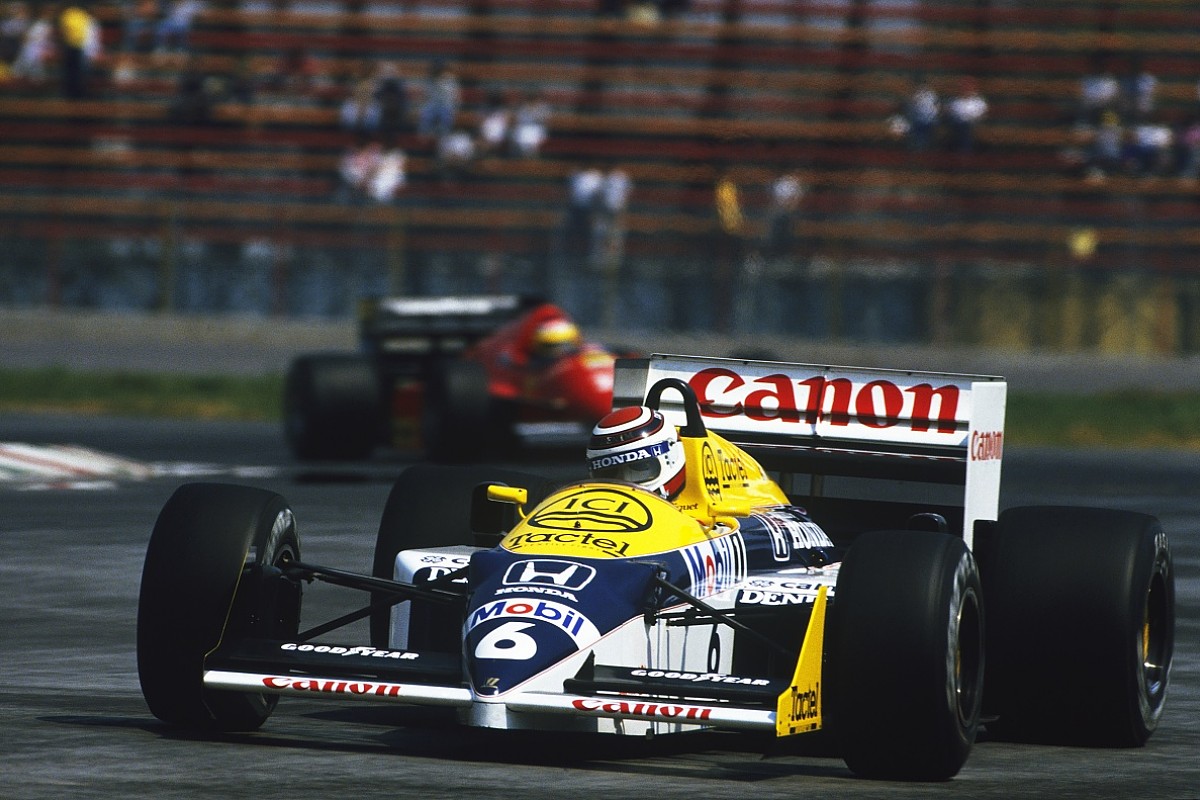 On qualifying boost, the best turbo engines yielded as much as 1500bhp, which is why those who experienced them - Keke Rosberg, Nigel Mansell, Gerhard Berger et al - roll their eyes at the memory, but as an engine to use most preferred the instant response of the V10.
"The turbo era was before my time," said David Coulthard in a chat earlier this year, "but I loved the V10 cars. Adrian Newey recently reminded me that in my McLaren years the car weighed 605kg - and carried 20-odd kilos of ballast... Those cars felt fast, felt like grand prix cars - now the hybrids are up around 1000 horsepower, like the V10s, but we're at more than 740kg, for God's sake, so to get back to the lap times of 15 years ago they've massively increased downforce - which of course has been detrimental to the racing.
"These really are very silly cars we have now," he went on, "and it's a consequence of all the hybrid, 'save the planet', road relevant, bullshit that attaches to Formula 1 these days. As well as being frighteningly expensive, the power units are incredibly heavy, with MGU-H and MGU-K and whatnot - all storing energy to overcome that weight, bringing you back to where we were on horsepower in 2005. It's absolutely ridiculous - like everyone carrying a backpack of 20kg all the time, because it contains something that makes your heart live longer - but the downside is that you need extra muscles in your legs, which will make you heavier, so you'll need more blood pumped to your legs, which will make your heart work harder.
"Now we've got 743-kilo cars, with all the hybrid technology that some people want to celebrate - but because of them we've lost a lot from the show that Formula 1 is supposed to be. To me it's crazy..."
"The thing about Michael was that he just enjoyed it so much, and people didn't always see that - I mean, he loved driving a racing car" Ross Brawn
You'll have no argument from me, DC - nor, I suspect, from anyone else with memories of F1 before the sledgehammer superseded the rapier. Recently I chanced to see one of Sky's Classic Races series - the 1998 Hungarian Grand Prix - and got a stark reminder of how the F1 world has changed.
Twenty years ago we had refuelling, of which I was never a fan, and this was also the era of grooved tyres, which the drivers loathed, but on the plus side the cars, as Coulthard stressed, were vastly lighter than now, and as well as that - devoid of ugly bargeboards and absurd front wings - were not glued to the road. Running at the limit, Schumacher's V10 Ferrari looked deliciously edgy and alive, Michael constantly correcting incipient slides, and isn't that what we all love to see?
Interestingly, when I asked Ross Brawn to choose a single grand prix from all his years of working with Schumacher at Ferrari, it was this race at the Hungaroring that he selected. In qualifying Michael was unable to match the McLarens of Mika Hakkinen and Coulthard, which started from the front row, and in the opening stint of the race was obliged to follow them.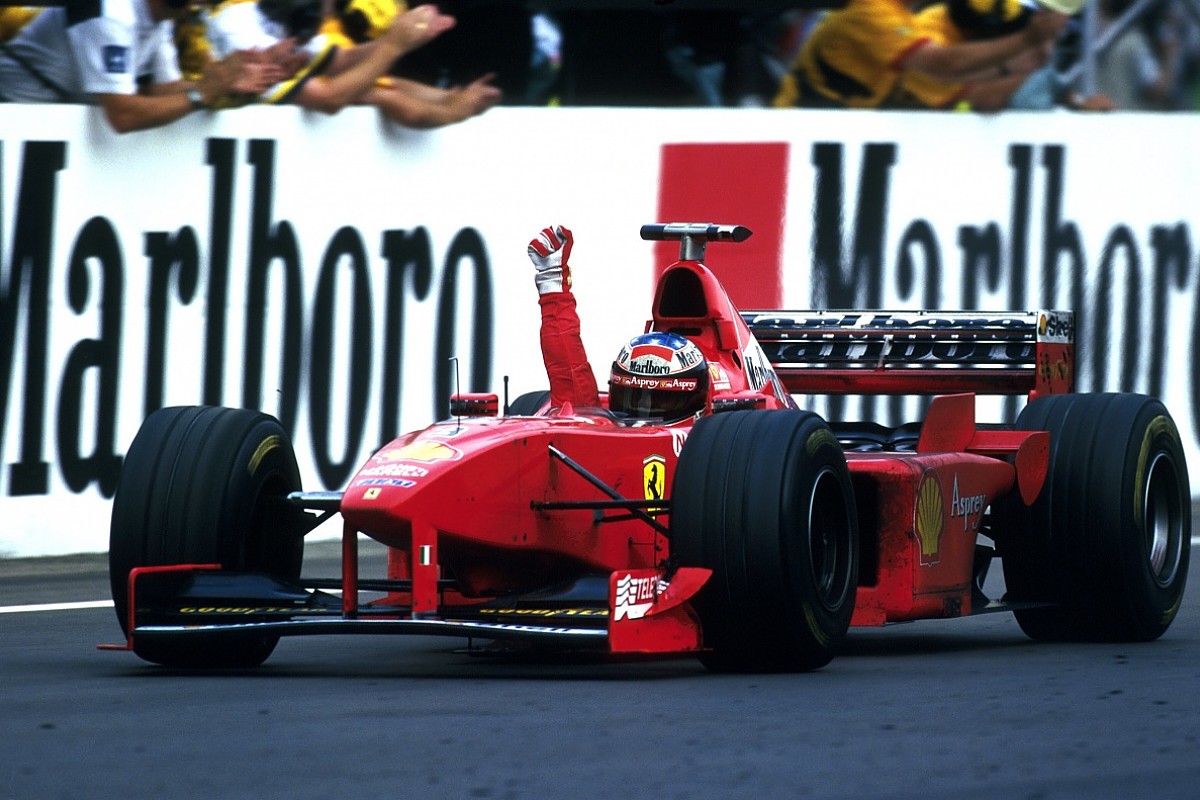 It was only at the time of the Ferrari's first stop, on lap 25, that Brawn took the decision to change the strategy from two stops to three, having concluded that this - allowing for Schumacher's virtuosity - would be the quickest way to complete the 77 laps. Once back out, Michael was stuck behind Villeneuve's Williams for several laps, and found himself wondering if Ross's call had been the right one, but once Jacques had made his own stop, the road was clear and he put his mesmeric skills to work.
"I never did a deep analysis of all the races," Brawn told me. "With Michael, there were so many you thought exceptional that picking one out is difficult, but I especially remember that day in Hungary because I was closely involved in the race, so it gave me a lot of personal satisfaction.
"I remember saying to Michael, 'We're changing the strategy, and to make it work you've got to make this time up - end of story', and he put in, sort of, 20 qualifying laps. He had to make up something like 19 seconds in 19 laps - had to go at least a second a lap faster than the opposition for that period. I told him what was needed, and he just said, 'OK'. There was no, 'Oh Christ, there's no chance...' The thing about Michael was that he just enjoyed it so much, and people didn't always see that - I mean, he loved driving a racing car."
In the end Schumacher beat Coulthard to the flag by nine seconds, his fastest lap 1.3s quicker than either McLaren.
"Looking back to that time with Ferrari," said Ross, "I went to every race thinking there was a chance of winning, and unless you have that it's very difficult to get motivated - that's why I've so admired Fernando these last few years. What I've always said - and I mean it - is that it's much tougher at the bottom than at the top..."
As he takes his leave of Formula 1 after 17 seasons, Alonso knows all about that. More than five years have passed since his last victory, at home in Barcelona, and in that time Hamilton's Mercedes has won 52 grands prix. "Put Fernando in a competitive car," commented Sergio Perez the other day, "and he'd be world champion again - his leaving shows what a state Formula 1 is in..."
Recently Hamilton was asked if he had any regrets that Alonso had not had a competitive car in recent years, and he said no - he's not daft! Fernando, he argued, could have had better equipment if he had made better decisions along the way, and if that's beyond question, on a daily basis Lewis must celebrate that back in 2012 Niki Lauda talked him into leaving McLaren for Mercedes: astonishing as it now seems, at the time many thought it a mistake.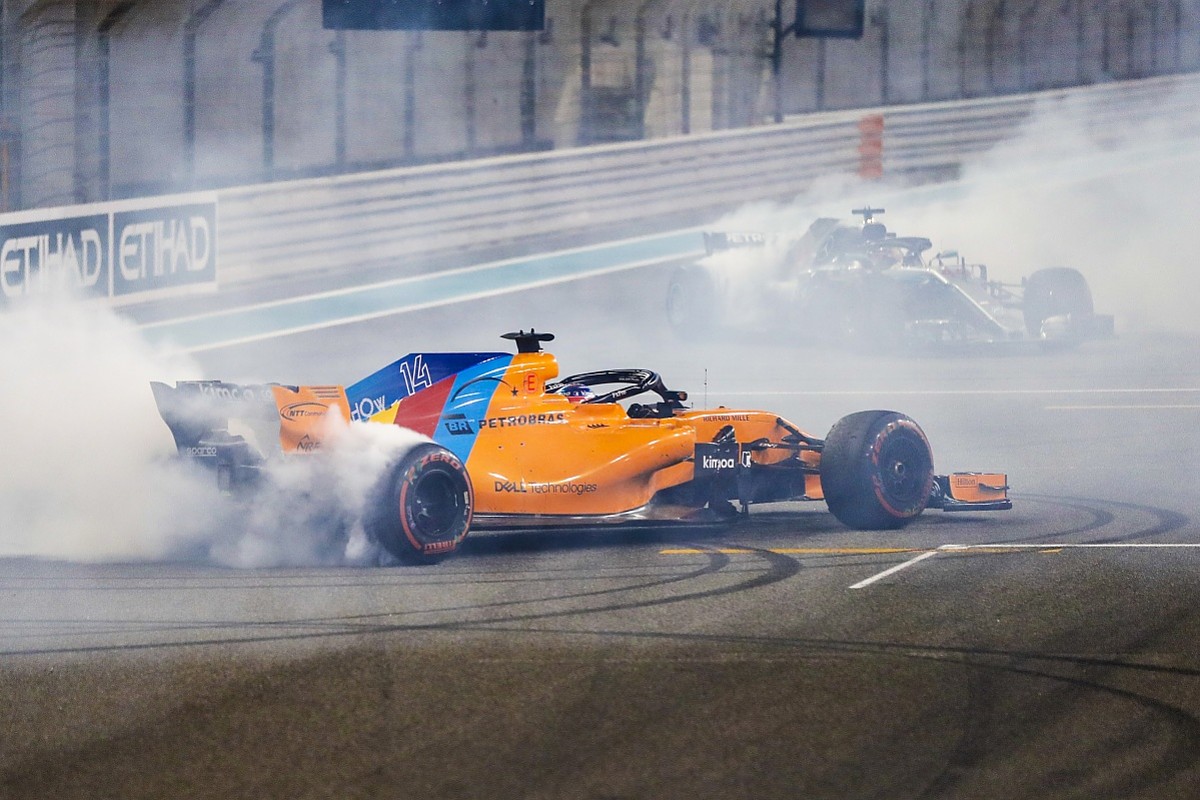 Hamilton went on to say that he thought Alonso the best driver he had competed against, and, given that both men are warriors, through and through, there must surely be a part of him that regrets missing the seismic battles they would have had in the last few years, had Fernando opted to remain with Ferrari. For all Sebastian Vettel's qualities, fundamentally neither Hamilton nor Alonso has ever considered anyone else - save Robert Kubica - on their level.
Undeniably, though, since the retirement of Nico Rosberg, it is Seb who has offered the greatest challenge to Lewis, and if he can find a way to calm down, to eradicate the silly mistakes, he will take an even greater fight to Mercedes in 2019. The loss of this year's championship has affected him profoundly, but he has borne it with dignity, and all were touched by the impromptu display of respect shown by both championship protagonists to Alonso on the slowing down lap in Abu Dhabi.
Twenty-five years ago, in Adelaide, we saw something similar with Senna and Prost. For all the ferocity of their rivalry, as soon as Alain's last race was done, Ayrton embraced him on the podium, and later frankly allowed that without him his motivation wasn't the same.
It won't be like that for Hamilton, for Alonso has been no threat in recent years, but - admitted or not - both he and Vettel are aware of their good fortune that embarrassingly slow McLarens have kept him on the sidelines. As Fangio said of his 1954 world championship, "I had the Mercedes, which was the fastest car - and Alberto Ascari was out of the picture..."
"It looks as though Vandoorne's F1 career's over - he's had an even tougher run with McLaren than I did" Kevin Magnussen
If Alonso leaves F1 on a downbeat note, it is perhaps not for ever, and at least he has had many days in the sun, which is more than may be said of his team-mate: Stoffel Vandoorne utterly dominated the junior formulas en route to joining McLaren, but now, after two dispiriting years in lamentably uncompetitive cars, has been cast aside.
The same fate very nearly befell Kevin Magnussen, who had a single season with McLaren in 2014, then - after a last-minute change of plan, in favour of retaining Jenson Button - lost his drive at the time of Alonso's return to the team. Relegated to the role of test/third driver, Magnussen was a despairing figure the following season - and more than that at the end of it when Ron Dennis dropped him altogether, in favour of Vandoorne.
Fortunately for Kev, a lifeline materialised, in the shape of a drive with the returning Renault team, and that in turn led to an offer from Haas, where very happily he still resides. That said, he well knows how close he came to F1's pitiless scrapheap, and told me of his sympathy for Vandoorne.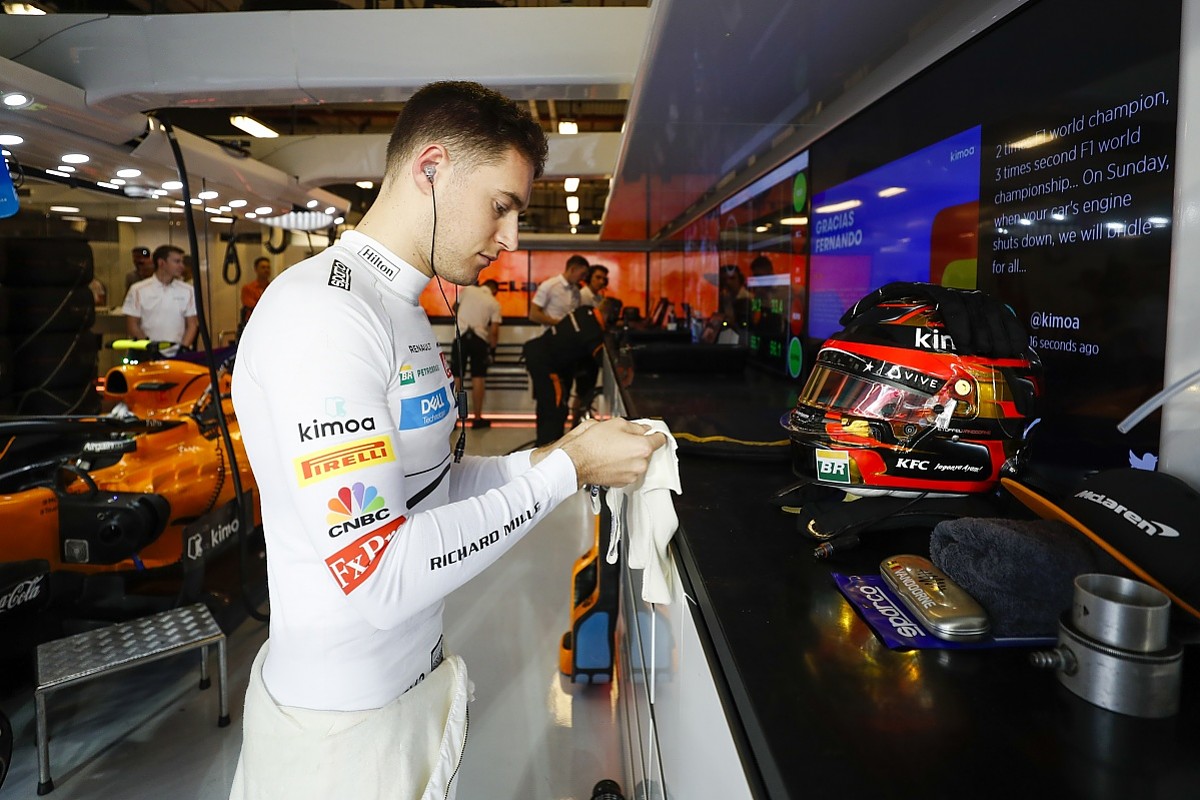 "It looks as though his F1 career's over - he's had an even tougher run with McLaren than I did, because at least I had one decent season with Mercedes engines, and got out with some sort of reputation, whereas his has been ruined because of the lack of support. I feel very sorry for him.
"The thing is, even a very, very, good driver - which I think Stoffel is - can look bad without being bad. Through no fault of his own, he's had terrible cars for two years, and that's the end of him - bring on the next guy! It's not fair, but it's the way it is."
Patience is indeed short in F1, and so much hangs on the way you arrive. When Hamilton made his debut, in 2007, a McLaren was the thing to have, and by half-season he was winning races; when Vandoorne came in, 10 years later, it was the car nobody wanted, and he raised barely a blip.
People have always slipped through the net, and many do not so much as touch it. Forty years ago I asked Gilles Villeneuve which of his fellow drivers he rated, and after going through the expected names, he added another: "In Formula Atlantic I raced against a guy called Tom Klausler - he was quiet, not as pushy as perhaps he needed to be, and probably most people in Europe have never heard of him, but for pure talent he was as good as anyone I've seen."
Fortunately comebacks, while rare, do come about, and it pleases me that Red Bull, whose ladder of apprentices is not what it was, are bringing Daniil Kvyat back to Toro Rosso in 2019. I thought him shabbily treated last time round.
Sometimes, too, a driver leaves the scene in the sure knowledge that it is only temporary. It may be an indictment of contemporary F1 that a potential superstar like Esteban Ocon will be confined to simulator work in 2019, after losing his Force India drive to Lance Stroll, but nothing speaks louder than gelt, and anyway even if Valtteri Bottas raises his game, the widespread assumption is that the Mercedes-owned Ocon will be Hamilton's team-mate in 2020.
Whether Lewis will welcome that, any more than Vettel does the arrival at Ferrari of Charles Leclerc, one doesn't know. As with Seb's support for Raikkonen, he has described Bottas as the best team-mate he has ever had, and why not? Like Kimi, Valtteri is an equable and non-political team player - more important is that rarely has either constituted a threat. Could be very different with Esteban and Charles.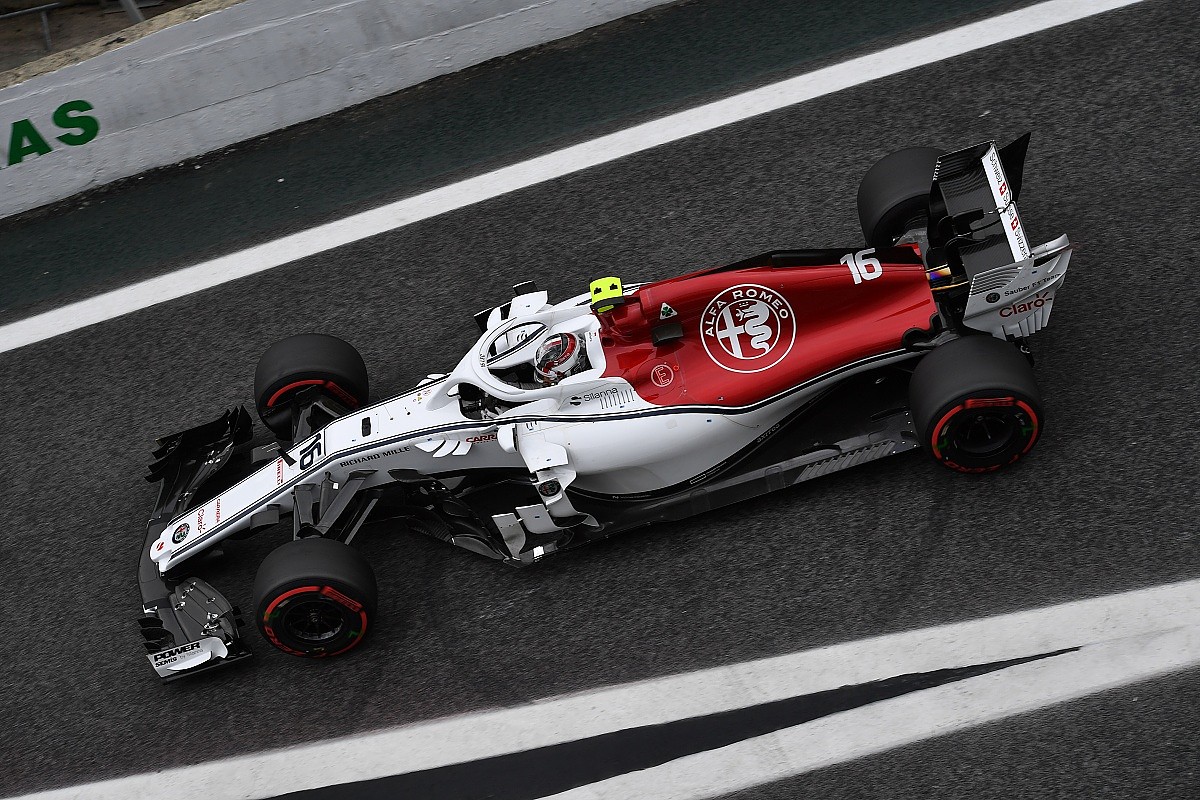 For me the shining moment of the Interlagos weekend came in the closing minute of Q2, when rain was falling, and Sauber suggested to Leclerc that he come in. No, no, he said, taking matters into his own hands, he was staying out - and that lap, on an unpredictable surface, was enough to get him into Q3. Like Pierre Gasly, Charles is now promoted to the Elite Class in Formula 1, to one of the three teams able to think about winning: there are those who believe that, even in his first season with Ferrari, he will contend for the championship, and I'm with them.
Given the current state of competitiveness at McLaren and Williams, Lando Norris and George Russell face a tough Formula 1 baptism, but both have exceptional potential, and one hopes they will be given time enough to realise it: the cruel fate of Vandoorne will not have escaped them.
As with Niki Lauda's return to racing, following his fearful accident at the Nurburgring, Kubica's story is an extraordinary triumph of the human spirit
In looking ahead to 2019, though, it is the return of Kubica that most pleases me. Like everyone else, times without number I have wondered how different Formula 1 might have been these last few years had he not been devastatingly injured in that minor rally back in February 2011. At the time he was contracted to Renault, but all was in place for him to join his buddy Alonso at Ferrari in 2012, and what a team they would have made. "In my opinion," Fernando told me, "Robert had the best talent of all of us."
Given his physical limitations, Kubica knows he can never again be the driver he was, and as well as that is making his return with Williams, completely out of the picture this season past. All that said, if comebacks are not unknown, there has never before been one remotely like this: eight years - and 158 grands prix - have gone by since Robert last went to the grid, and his droll humour has been missed almost as much as his driving.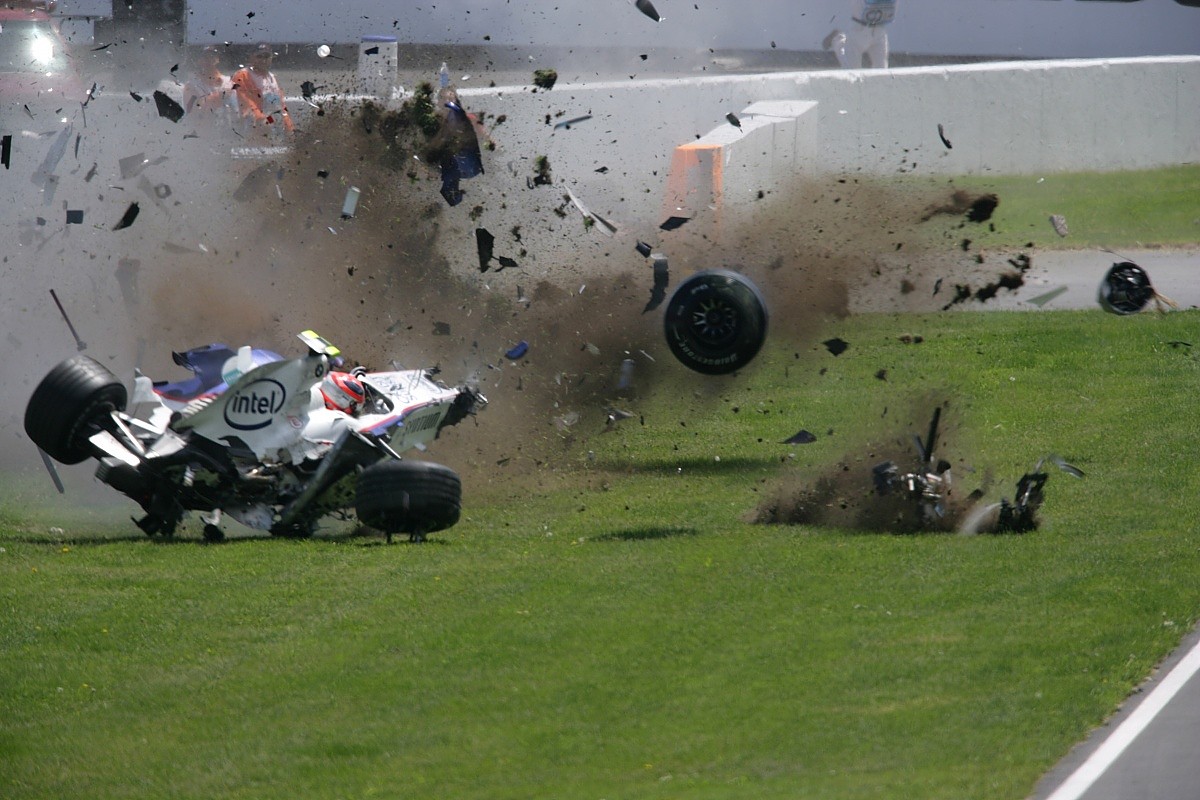 Think of that press conference at Indianapolis in 2007, five days after his monumental accident in the BMW at Montreal: before asking his question, a local journalist went through an interminable blow-by-blow description of the shunt, as if acquainting Kubica with what had happened. "I know," Robert said, "I was there..."
Similarly, when I talked to him about it, he said that while the first impact had been light, a glancing blow, the second was rather different: "I was still travelling at 260km/h [160mph], and from 260 to zero into the wall was not ideal.
"I think," he went on, "when something like that happens - whether you are injured or not - during the time you are away, you are not the same person: you are looking forward to coming back, you are much more motivated. I remember when I had a road accident, and broke my arm, and wasn't able to race. It was incredible: I was training seven or eight hours a day - it was like I was a different person. I would like to be so motivated every day of my life!
"I'm quite sure that some of the difficult times I had in the past made me stronger - as a driver and as a person. One thing I believe is that there are always positive things about a situation which seems negative."
As with Niki Lauda's return to racing, following his fearful accident at the Nurburgring, this is an extraordinary triumph of the human spirit.