A prime view of Lewis Hamilton and Sebastian Vettel accompanying Fernando Alonso's farewell race with celebratory donuts was the highlight of this year's Formula 1 Abu Dhabi Grand Prix Thomas Cook Sport experience.
In what was effectively a dead-rubber race, it was given an extra shine by it being Alonso's final F1 race - for now - as well as a last time out with their current teams for drivers such as Daniel Ricciardo, Charles Leclerc, Pierre Gasly and Kimi Raikkonen.
The support races did not disappoint either with two titles decided at the Yas Marina circuit. The 2019 Williams F1 driver George Russell claimed the Formula 2 title after his only championship rival, Alexander Albon, stalled at the start.
In the GP3 series, Renault-affiliated Anthoine Hubert was crowned champion after holding off a challenge from title rival Nikita Mazepin, with the Russian's offs making it a much simpler feat for the Frenchman.
So, before crossing Abu Dhabi off the likely GPs to visit next year, consider that even after the season had been decided there were more than enough points of intrigue to keep interest high.
While the Yas Marina circuit may not be the most iconic or historic, it provides a good party atmosphere as a season-ender and is bolstered by the large travelling contingent of Max Verstappen and Hamilton fans.
I was sat in the West Grandstand right behind the orange-clad crowd who made Ricciardo's and Verstappen's chase of the two Mercedes and Sebastian Vettel more dramatic than it truly was.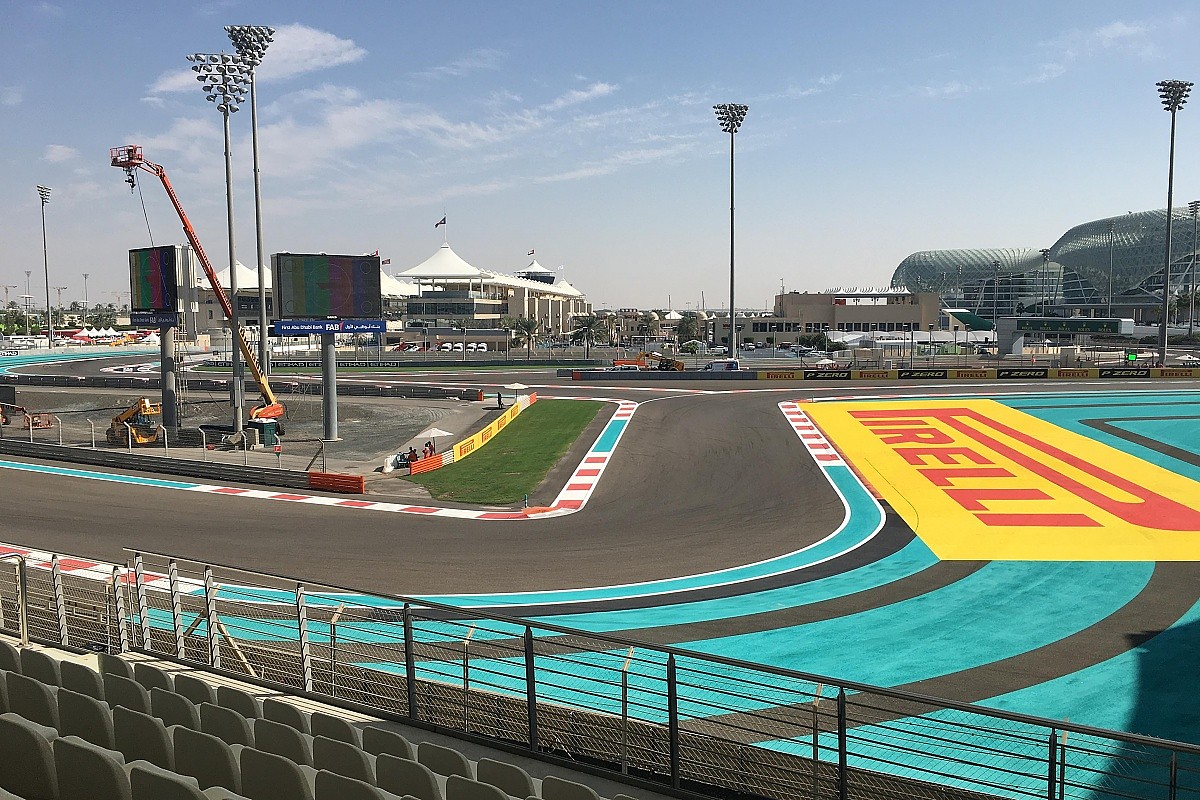 Most of the Thomas Cook Sport guests were sat in either the main grandstand - which overlooks the pitlane and gives a glimpse into the first and last corners - or the west grandstand.
The west grandstand overlooked the Turns 8 and 9 chicane, which was a great action point as one of the large braking zones at the end of a DRS-enabled long straight.
That meant a prime view of Alonso's repeated late-race cheeky corner-cutting and the collision between Nico Hulkenberg and Romain Grosjean.
Post-race, it was also one of the areas where Hamilton, Vettel and Alonso performed their guard of honour.
It's the sort of experience that makes visiting a grand prix an absolute must for any motorsport fan, with Abu Dhabi's stunning night race only adding to the atmosphere.
This is exactly the sort of race where F1 owners Liberty Media have made a push to take the grand prix beyond a race, with the fanzone continuing to improve.
This year, quick registration opened the chance to compete on the F1 2018 video game simulator, change a Pirelli F1 tyre, test yourself against driver fitness and have a go at commentating on pieces of F1 history.
As Abu Dhabi is not the most sought after race, the benefit is that there is rarely much of a queue for the usually packed-out zone.
Finally, the F1 store is well worth a visit in Abu Dhabi. Coming at the end of the season, team merchandise is often discounted and one-off items such as the Alonso farewell 'Hasta Luego' items were on sale.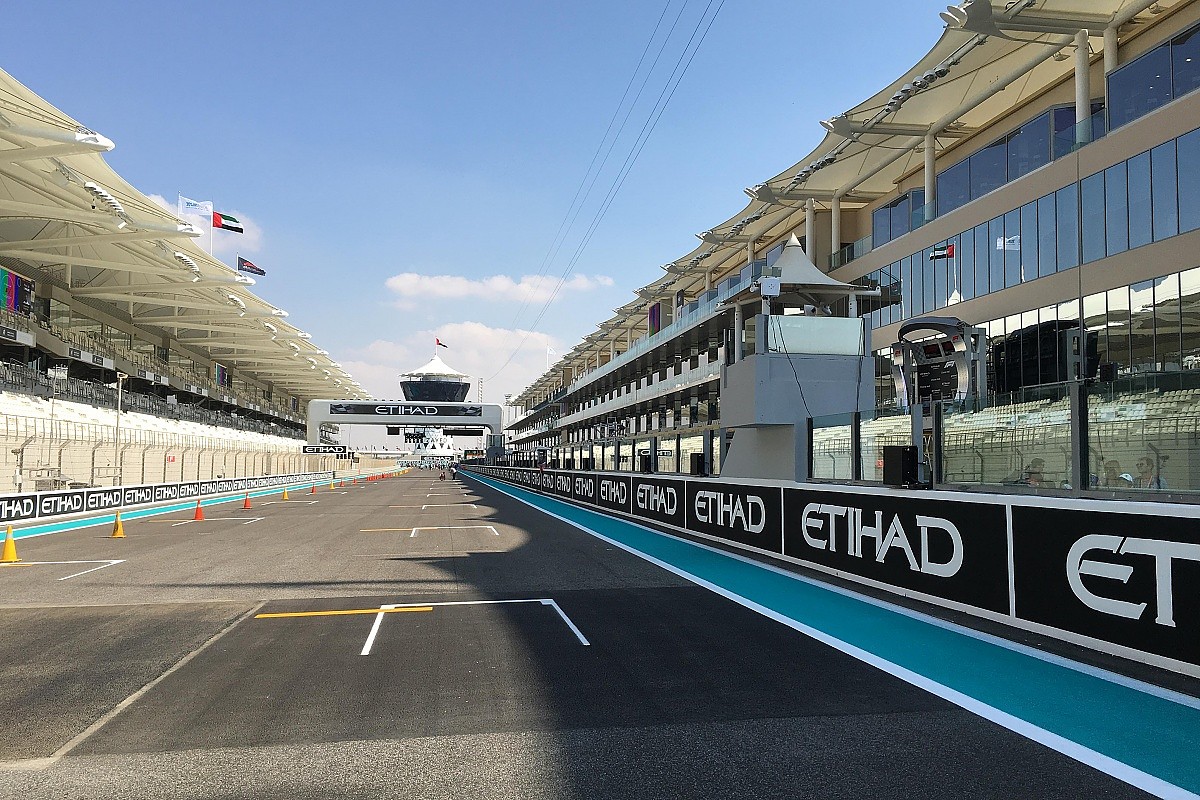 And, for a race taking place on the other side of the world, logistics barely cross the mind. That's because Thomas Cook Sport take care of the trickier bits.
Flights and hotel are the basics that can be included in the package, but a shuttle bus service between the hotel and track makes Saturday and Sunday as simple as possible.
While that might sound unappealing if you're going for the four-day GP experience - as Autosport did - one of the benefits of Abu Dhabi is that taxis are affordable when split with others on the trip.
A one-hour journey from the hotel to the track's gates cost around £55 alone, so four in a car can lower that significantly.
It's also a handy option for post-race travel, as Abu Dhabi's bus system rivals Silverstone for Sunday night traffic management.
But not to worry if you don't fancy the extra cost, as Thomas Cook Sport puts on an early bus - straight after the last bit of F1 action of the day - and a second, later, bus following the concerts, with your representatives only a text or call away for any concerns and delays.
The staff also put on a great open bar event on the Thursday evening with free drinks that encouraged all on the trip to socialise, and it was no surprise to see groups forming for the weekend and genuine friendships made.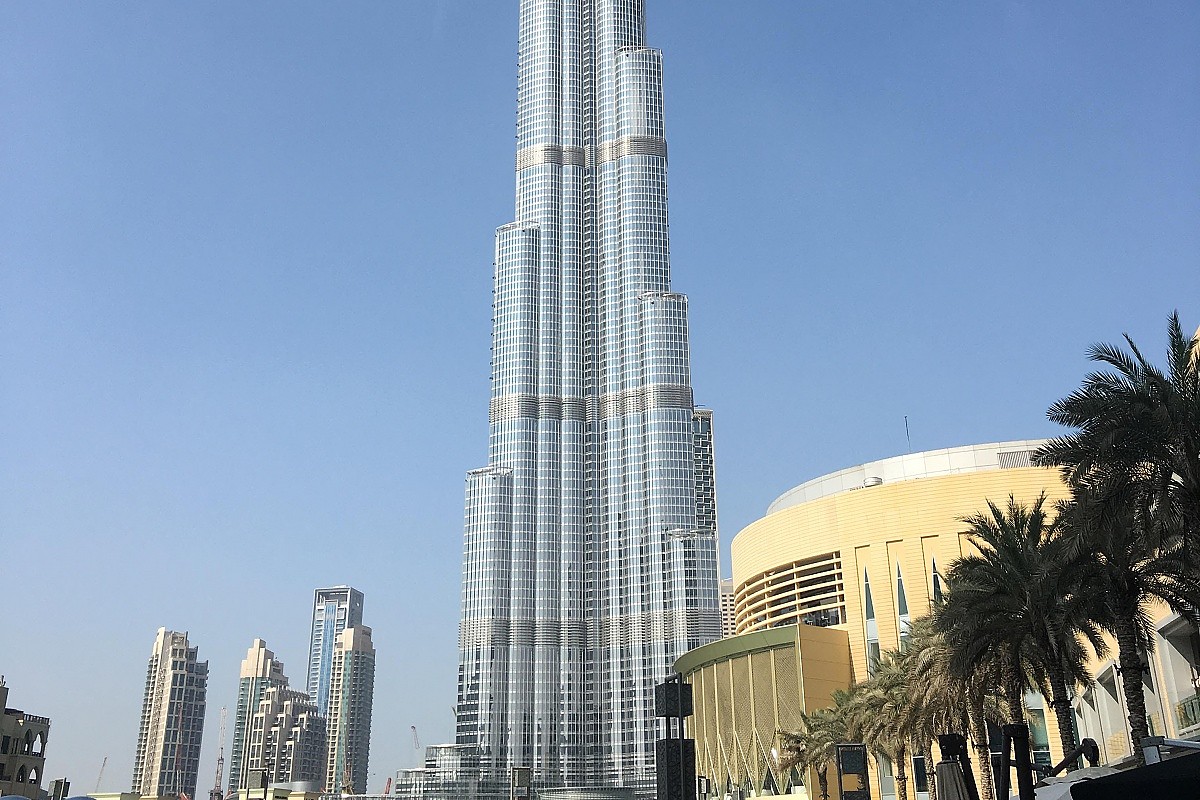 The four-day experience also leaves enough time for a glimpse into local culture.
That's not easy to find in a place that caters primarily to the expats - expect to see McDonalds, KFC, Starbucks every other mile - but it's absolutely worth digging into its fascinating past.
The Emirates Museum covers all of Abu Dhabi's recent boom era and its ancient past, and is not too far away from its picturesque beaches, which are a welcome relief from the hustle and bustle of an F1 paddock.
Other must-visits include the world famous Burj Khalifa (pictured above). It's a little pricey if you fail to book ahead, but a birds-eye view of the skyline from the world's tallest skyscraper is worth it and a great look into the glitz and glamour that have led to so many people flocking there.
Outside of those hotspots, Dubai is largely a window shopper's dream. The best place to go is the Dubai Mall - the world's biggest shopping centre - which is easily accessible by the metro, an experience in itself.
Once inside, the world's most prestigious brands fight for your attention but there's still plenty of options for those without a bottomless wallet.
Rather than 'just' a shopping experience, there's a cinema, aquarium and a mini local market to help time fly by.
In one afternoon, I easily covered six miles of walking. The malls are also an example of where you must be respectful of the United Arab Emirates culture.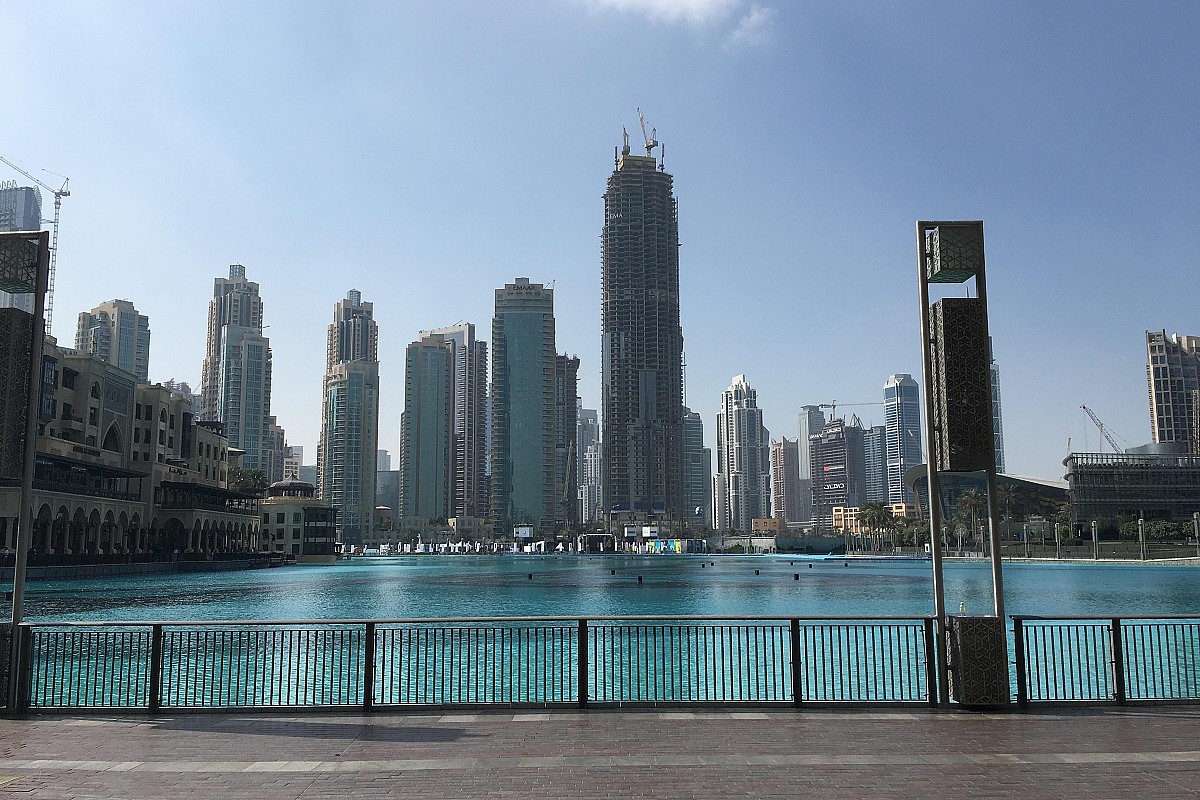 Keep an eye on signs that explain what is and isn't tolerated. For example, areas of buses and trains are designated women only, and can lead to fines if you are caught in the wrong section.
The cosmopolitan nature of F1 means you probably won't notice this sort of thing during the race weekend, but when seeing tourist hotspots it's worth taking the time to check your clothing is deemed 'appropriate' and any other factors that need to be considered.
Thomas Cook Sport also hosts the Mercedes-Petronas event hosted on the Friday night of the GP and although we couldn't get there, others on the trip raved about the experience of meeting a senior team member in a Q&A format with hospitality and a free team polo provided.
It's an example of the add-ons and customisation you can find with a Thomas Cook Sport package.
Check out Thomas Cook Sport grand prix packages here.
Top tips
- Always keep several bottles of water on you, especially if you're seated in the grandstands
- Haggle if using a taxi or shopping at a local store, it's expected
- Visit downtown Dubai at night for the best experience
- The exchange rate is 0.21p to one Dirham at point of publication
- Your reps are keen to help and great points of reference, do use them