The Abu Dhabi Grand Prix was the final race under the current aerodynamic regulations, prior to the changes designed to make it easier to for cars to follow by reducing turbulence and complexity in 2019. There was not a great deal of overtaking in 2018 and there's no reason to expect a dramatic change next year even though there could be a slight improvement.
For 2019, there are lots of changes, and the good thing is that most of them are visible to the naked eye. When the then-new V6 turbo hybrid engines came in for the '14 season, there were some changes to the car but most were invisible. When the cars start to appear ahead of next season it will be easy to see the different approaches taken by the teams.
The changes include a wider and slightly taller front wing, with a reduction to a maximum of five closed wing elements. This means the removal of all the forward-mounted turning vanes and a change to much simpler front wing endplates.
These changes are an attempt to reduce what is called the aerodynamic outwash. Basically, all these components turn the airflow that would normally hit the front tyre outwards - stopping it from going between the tyre and the chassis, upsetting the airflow to the bargeboards and leading edge of the underfloor, and forcing it around the outside of the front tyre instead.
The rulemakers believe this outwash causes lots of turbulence for the following cars but personally I'm not so sure it's the critical factor. Any open-wheeled vehicle with wide tyres will create a low-pressure turbulent wake behind it and any car following will suffer an aerodynamic loss.
Actually, it is the cars that are most refined that suffer the most because they are working their aerodynamic surfaces harder than cars from teams with less manpower and equipment to optimise every working surface.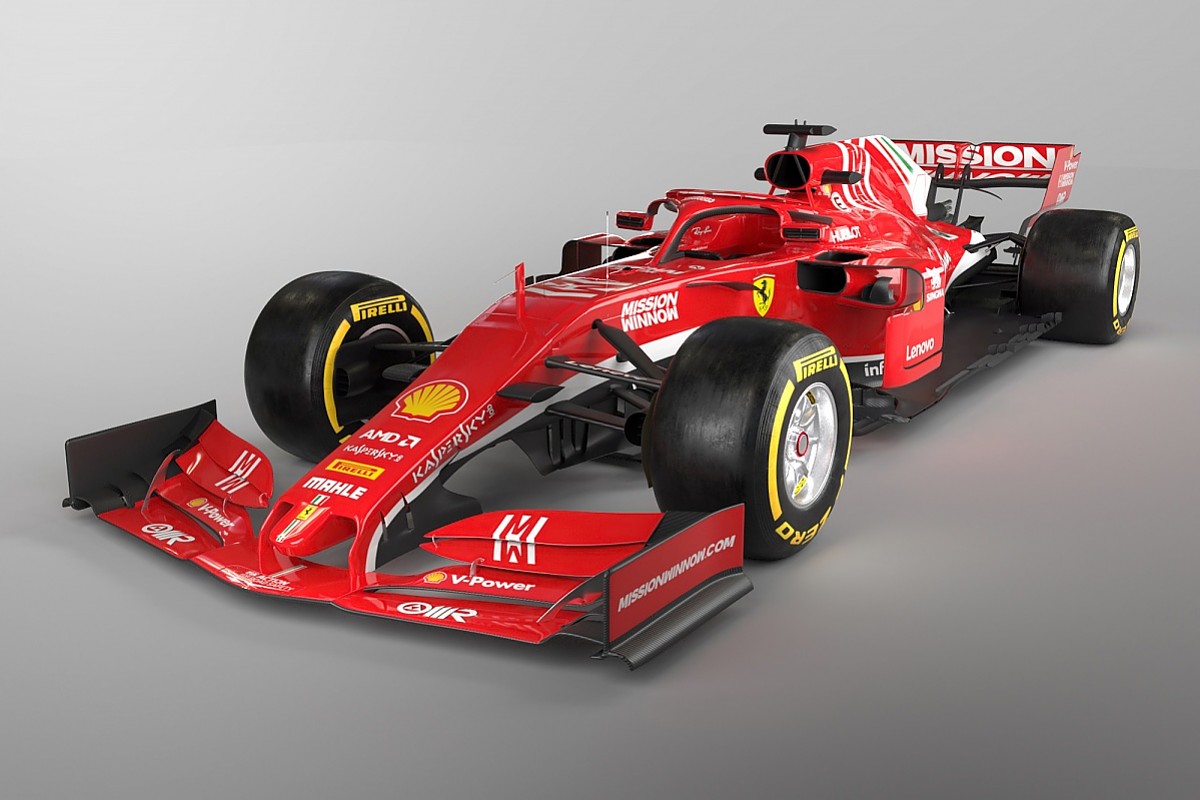 The overall downforce loss that these regulations changes (illustrated above by Motorsport Studios) will bring will be minimal. I would estimate 5% at the start of the season, then reducing to around 2% by mid-season when the aerodynamicists get on top of the situation.
But I don't believe that the following car will lose quite as much, not because of the reduction in the leading car's wake but mainly because that all the cars won't have quite as many trick bits to optimise. So the aerodynamic surfaces will need to be that little bit more robust. This is something that I've been calling for for a long time, and hopefully the 2021 regulations go a bit further still.
These changes were only ever supposed to be an interim step, drawing on some of the findings for 2021
Ferrari briefly ran a modified version of its front wing during free practice in Abu Dhabi to simulate the aerodynamic changes for next year. The simplified front wing endplate and the removal of the turning vane furniture achieved this, although any data from that run will need to be taken with a pinch of salt. But some information is better than nothing.
It was quite a bold move as other teams can see what Ferrari's initial design direction is, but I'm pretty sure what we see in Melbourne next year will be nothing like this. Pity, because it is a nice simple package.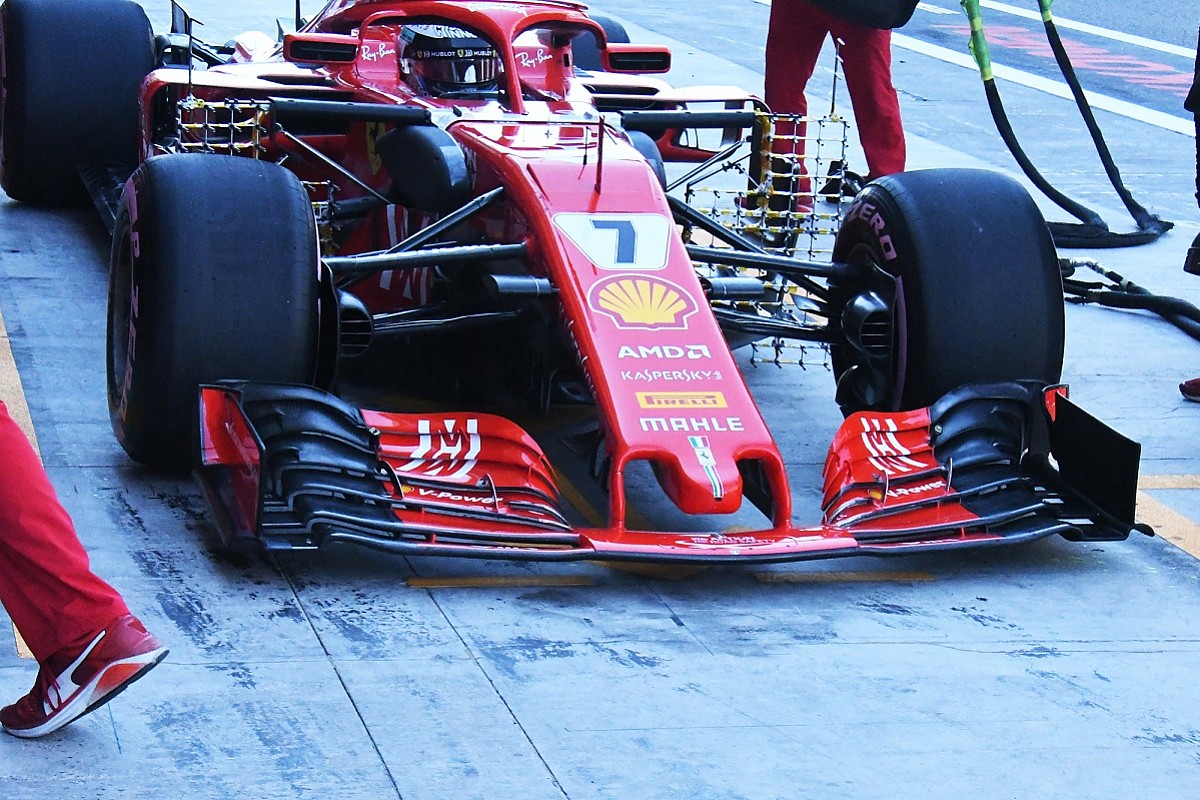 While it will make a small difference, it's not going to be a game-changer. And we shouldn't expect it to be, because these changes were only ever supposed to be an interim step, drawing on some of the findings of the much wider research going into what should be a substantial rules change in 2021.
But it is enough of a change to have the potential to shake up the competitive order, and it's always a challenge for teams to adapt to new regulations. Some will get it right and some will get it wrong, and for those who don't go in the right direction there will be some real work to do early in the season.
But the racing isn't just about the aerodynamic rules. In Abu Dhabi, it was confirmed Pirelli will continue to supply tyres until the end of the 2023 season. It's a good solution for F1, even though Pirelli has its critics.
The company has had plenty of stick over the years, but just to change and bring in another tyre supplier would only move the problem to a different area. Being the sole supplier to 10 different teams who want nothing more than tyres perfectly suited to their individual cars is no easy task and Pirelli has learned a lot since returning to F1 in 2011.
Now, it is possible to plan for the long term to do something with all of that data and create tyres that allow drivers to show their real talent. Longer-term, there is the move to lower-profile tyres with 18-inch wheelrims and no tyre blankets, but in the short term there are also changes with the shift to thinner gauge tyres next year.
Formula 1 has always been about, and will always be about, management of tyres, engines, brakes and fuel so I don't expect to see big changes in this area. But if the tyres allow the drivers to wring the car's neck for that one qualifying lap and both the regulation changes and the tyre changes allow the drivers to follow each other that little bit closer for longer without the tyres overheating, then together they will at least have achieved something.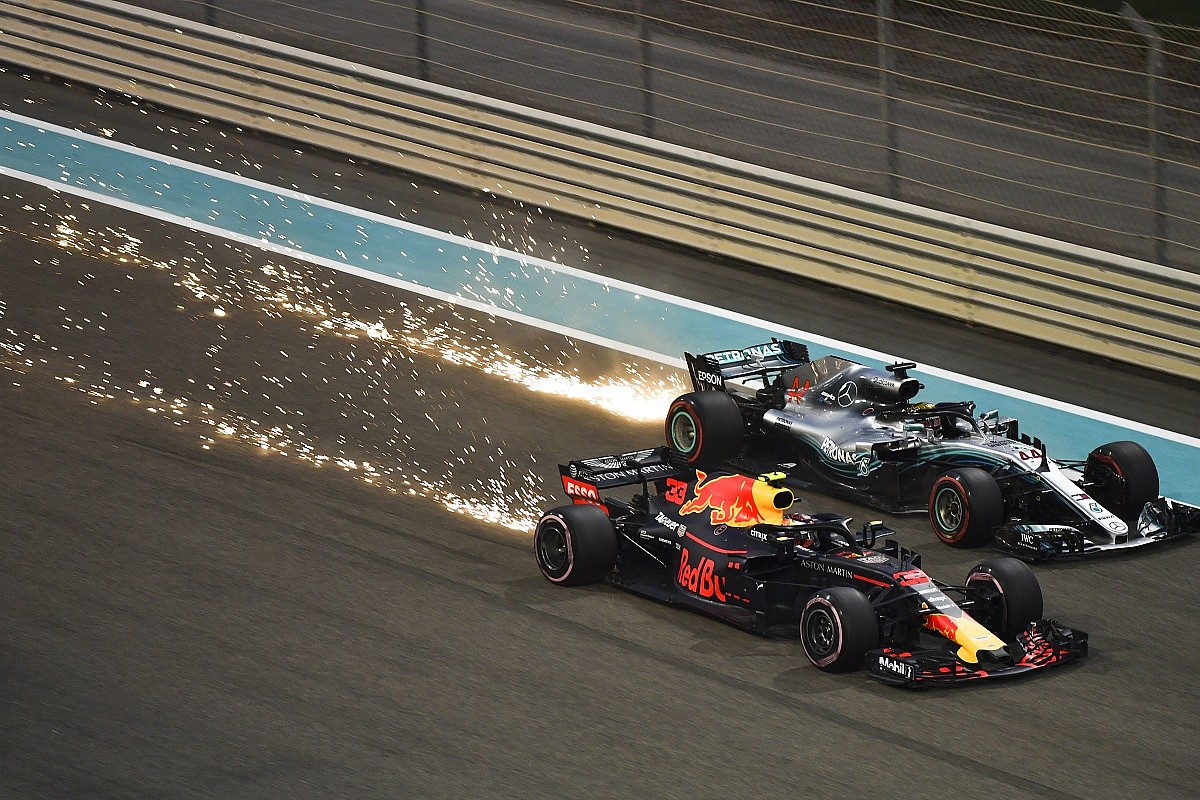 But don't expect it to turn every race into a classic Monza slipstreamer.
While on the subject of drivers wringing the neck of the cars, Abu Dhabi qualifying really showed the level Lewis Hamilton is driving at. In Q2, on ultrasofts, his first lap was a 1m35.693s, which as an incredible time on tyres straight out of the box. Remember, that's a lower-grip tyre than the hypersofts he used in Q3 to set a 1m34.794s lap for pole position.
That's a 0.899-second improvement, but it was the Q2 ultrasoft lap that stood out to me. Hamilton has always been very good at sensing the grip level from the circuit when conditions are changing, and that combined with a different tyre compound allowed him to deliver a lap that basically destroyed the others even before Q3 started.
Even if the overtaking is much more regular next season, which I doubt, track limits will still be a problem
Hamilton then went on to win the race at a canter, but for his team-mate Valtteri Bottas it was another poor result. From qualifying second he went on to finish a very poor fifth, stopping late in the race to change tyres when the team saw something in the data that suggested he had a problem with the right-rear tyre. But even without that, after two seasons with the championship-winning team he really hasn't raised his game to the level I had expected.
With Esteban Ocon as reserve driver standing in the garage race in, race out next year Bottas will need to change all that very quickly. If not, I wouldn't be surprised to see them swap places. The pressure will be on early in the season, so he's one driver who will be hoping things will be different under the new regulations.
One thing that hasn't changed is that, at a time when the FIA should be joining the technology club, we saw another sausage kerb stuck on the outside of the very fast Turn 20 in Abu Dhabi. This 50mm kerb is all wrong, and that was proved by the fact it had to be fixed after the first day of practice.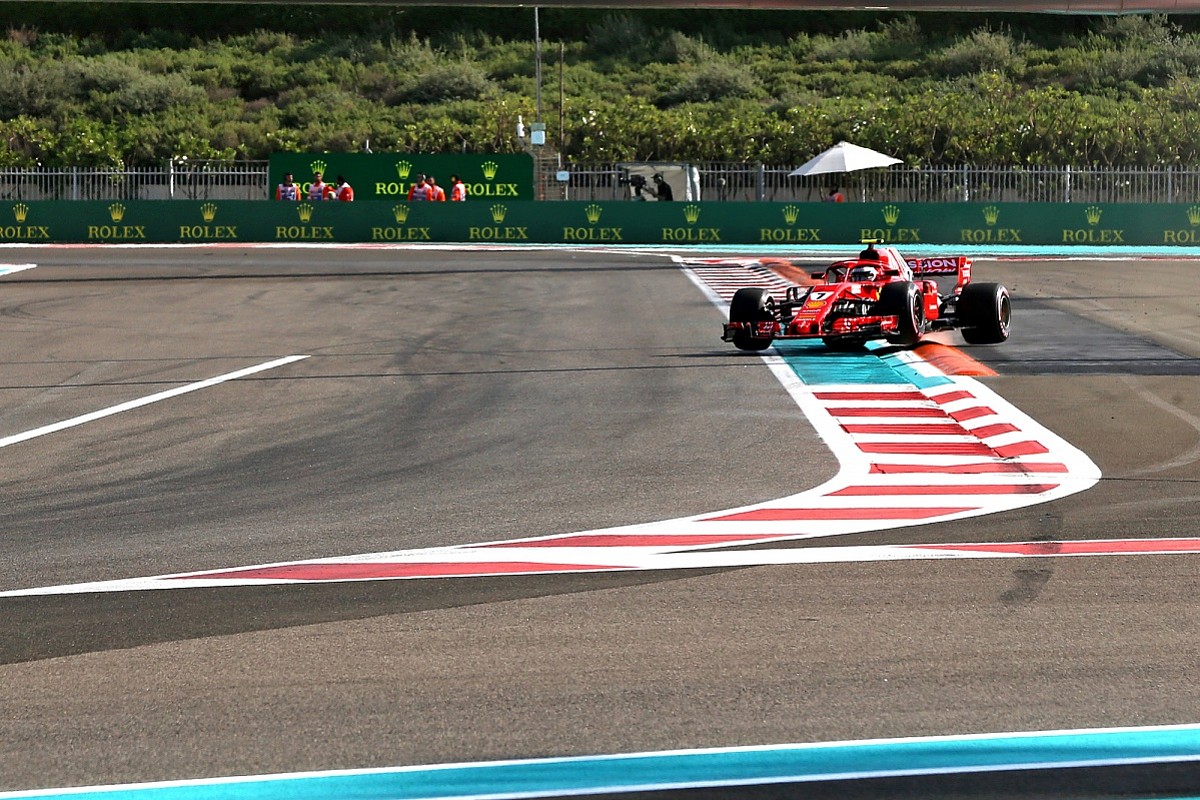 These things are just car breakers. If the driver makes a small, honest mistake they can easily overload the suspension, leading to a failure somewhere else on the lap. If they make a bigger mistake, they can damage or even destroy the bottom of the chassis - and even worse they could easily be launched into a barrel roll.
Abu Dhabi is one of the latest tracks and other than the paint job it is featureless with huge run off areas. This allows the drivers to get that feeling of indestructibility, and then you arrive at Turn 20 with its sausage kerb.
There has to be a simple way that electronic sensors could be used to detect if a car has run too wide. Even a stationary TV camera strategically placed looking along the critical part of the circuits white line would do, and if it was policed correctly it would save damaged cars, chassis and even more importantly questionable track limit decisions.
I'd suggest that if a driver goes too wide in practice or qualifying they lose the lap time. if it happens in the race they have to give up five seconds to the car behind them by the next time they cross the start/finish line. If that means losing a position or two, then so be it. That would very quickly become a better deterrent than any sausage kerb.
The drivers and the teams themselves could police this and the FIA need only step in if they didn't sort their own problems.
But the problems with the tracks are an area that don't seem to change, and you can expect track limits to continue to be a problem next year. Even if the overtaking - I mean the non-artificial DRS passing - is much more regular next season, which I doubt, this will still be a problem.
Anyway, that's it for another season. It's been another one of Mercedes dominance, or should I say Hamilton domination. For the second season in succession, Ferrari and Sebastian Vettel had the potential to take the championship but didn't. It was within their fingertips, but Ferrari again tripped over itself.
That's a reminder that, no matter what happens with the rules, it only takes two drivers and teams to make a great season. If Vettel and Ferrari can raise their game to the heights of Hamilton and Mercedes, then it could be a classic, even if the new regulations won't have as big an impact as some might hope.