According to conventional wisdom, momentum is crucial in sport. This is particularly true when it comes to the final race of a season, for the intuitive reason that it sends you into the winter on a high.
If you're only as good as your last race, nobody is so good for as long as the winner of the season-ending Abu Dhabi Grand Prix.
For that reason, two drivers who have a realistic chance of winning in Abu Dhabi this weekend stand out as the ones with most to gain from a final-race success.
Namely, Valtteri Bottas and Sebastian Vettel. Neither driver has had the season they wanted, so the idea is that finishing it off on a high will have a cleansing quality and act as a factory reset as they head to the green and luscious pastures of 2019.
That's perhaps overstating the case, but it certainly would be a positive way to end character-building seasons.
In the seven races since he claimed his most recent win in the Belgian GP three months ago, Vettel has accumulated just 88 points - only the fifth highest tally during that period.
Ferrari team-mate Kimi Raikkonen has managed 17 more points in that run of races, and achieved something that has eluded Vettel by winning a race.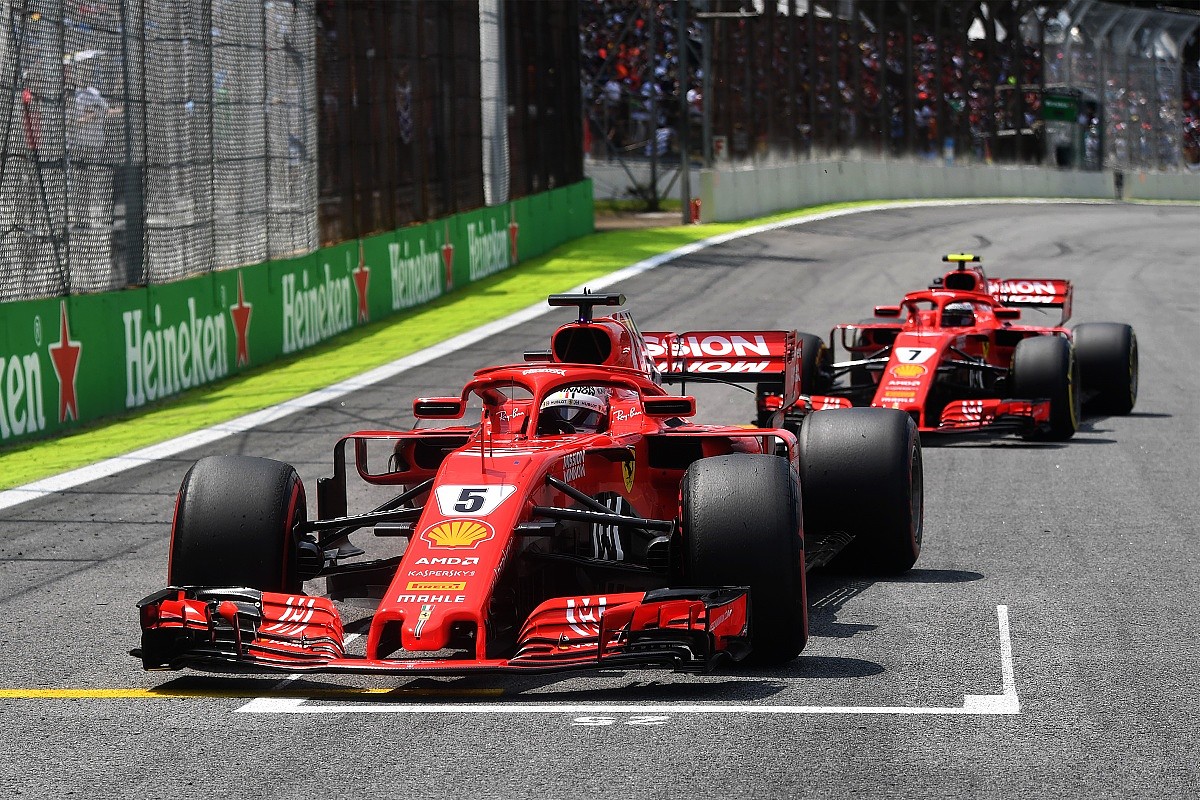 The only driver Vettel has outscored among the big three teams is Daniel Ricciardo, who might also be ahead were his machinery to allow him either to get to the finish of a race consistently or start near the front on a more than occasional basis.
Vettel is a man adrift and lacking in confidence, particularly in racing situations. While he can't be blamed for the sensor problem that compromised his race at Interlagos, there have been significant on track errors in three of those seven grands prix.
What's happening extends beyond bad luck and, while he's the one making the errors, part of the problem seems to stem from instability within the team.
Bottas is in a different situation. His season has been better than it appears on paper, and he shouldn't be the only driver from the top six teams without a win.
He effectively did win the Russian Grand Prix, which he gave to team-mate Lewis Hamilton, while only a late-race puncture cost him victory in Azerbaijan.
He could well have won in China but for the intervention of the safety car having undercut his way past Vettel, and had the Mercedes pitwall cottoned on to the Ferrari driver's one-stopper in Bahrain earlier it's possible he'd have won there too.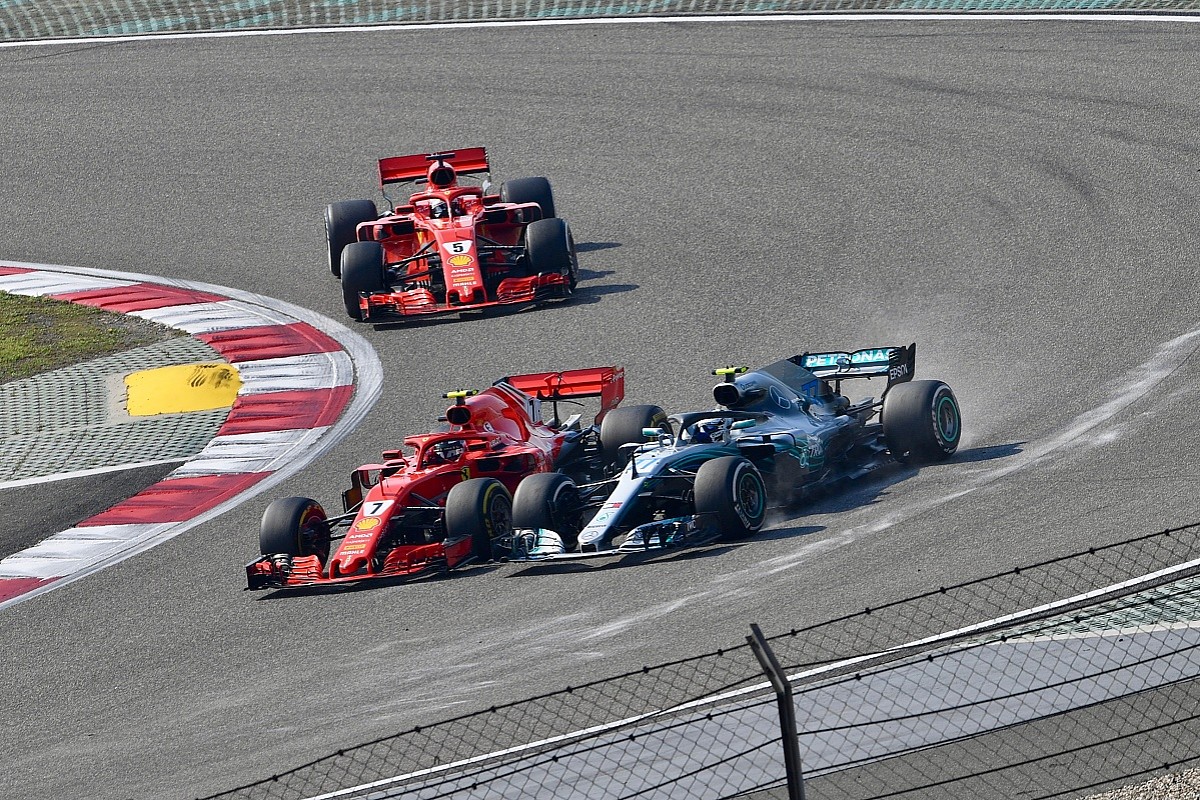 If Bottas doesn't win in Abu Dhabi, at least he can look back at the season and know that, while the record books don't reflect it, he was in effect a race winner. Were he sitting on three or four victories now, his season would look very different.
What's more, as promised, he has raised the level of his weakest performances and has been closer to Hamilton in qualifying than in 2017. Not good enough for a title push, even had he not lost those wins, but the season of a decent enough number two.
Bottas won the Abu Dhabi final last year, which didn't appear to make much difference to his 2018 season although he did start off strongly. That, however, is perhaps more down to his tendency to show well against Hamilton when Mercedes is struggling, and the fact that he'd built up a year's experience at Mercedes by the start of this campaign.
So while Bottas deserves a win to reflect his performances this season, it probably won't make so dramatic a difference to him if he gets one this weekend.
It's a different story for Vettel. A consolation victory would not represent redemption for a season of wasted opportunities, but it might at least bring to an end the spiral of failure and help him head into 2019 on an even keel.
Something is not right with Vettel and the Ferrari team, but a win could at least act as a full stop and take the edge off the extreme pressure they will carry into the 2019 season.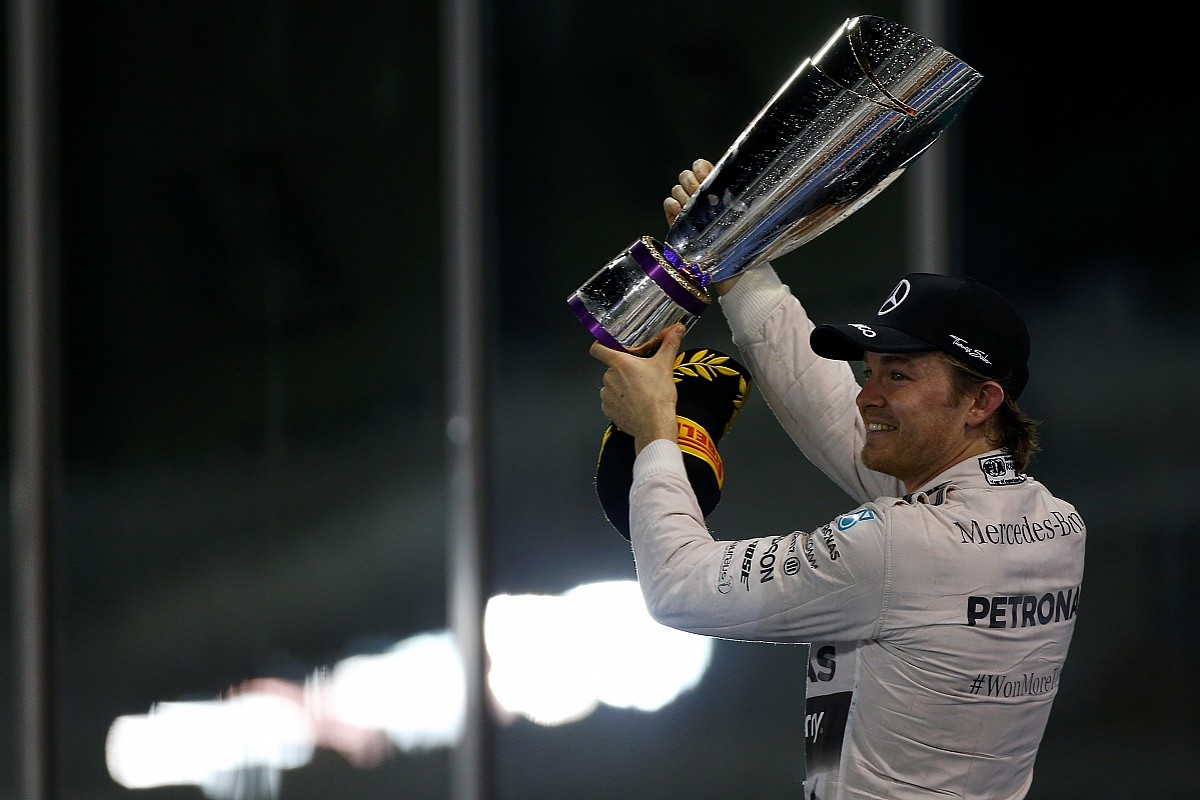 The cleansing effect of a season-ending victory is clear. But we should be very careful about over-stressing the point, as history does not suggest there is any strong correlation between last-race success and following-year glory.
A consolation victory would not represent redemption for Vettel's season of wasted opportunities, but it might at least bring to an end the spiral of failure
Only 18 times has the driver winning the final race of a season gone on to win the title the following year. Hamilton has done it twice in recent seasons, while his erstwhile team-mate Rosberg took the 2015 finale then the '16 championship.
Bottas's Abu Dhabi 2017 win underscores the fact that if you're driving for the team that is winning a significant proportion of the races, you probably do have a strong chance of winning any given race. As such, you can't read too much into it.
There are examples of drivers finishing a season strongly and using it as a platform for a title push.
Rosberg's strong finish to 2015 did appear to send him into his title-winning campaign on a run of form, while Damon Hill's win in Adelaide at the end of a bitterly disappointing '95 campaign helped him to start his championship year on an even keel.
But often it makes no difference. Nigel Mansell won in Adelaide in 1994 and found himself embarking on a shortlived and desultory McLaren stint the following season, while Gerhard Berger's pair of last-race wins (in 1987 and 1992) led to nothing.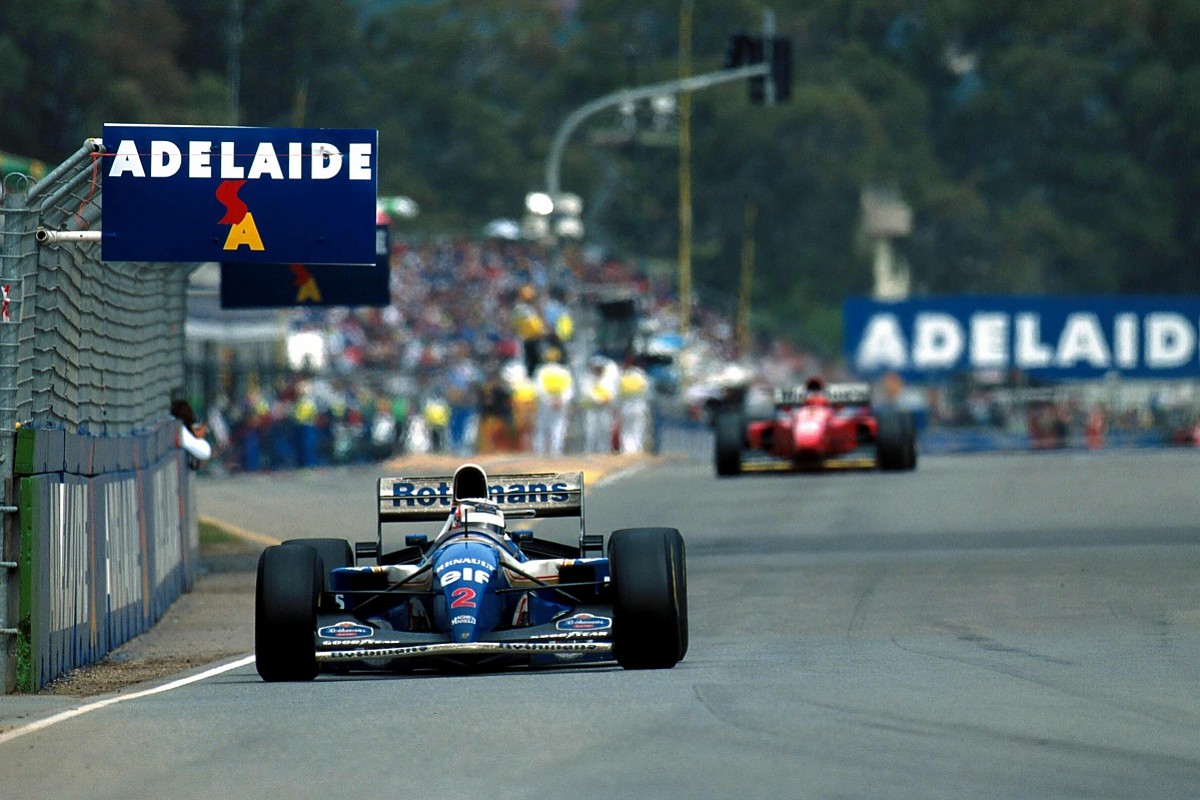 Victories in dead rubbers, as the Abu Dhabi GP of course is, do sometimes go to less frequent winners.
While there are occasions when there is a title at stake and a driver has to go out and boss it, there are also times when the cat-and-mouse of a decider allows a lesser light to grab a win.
There are also cases of gifted victories, such as the one Ayrton Senna gave to Berger in 1992 or Nelson Piquet to Brabham team-mate Riccardo Patrese in '83.
There have been suggestions Hamilton might pay back Bottas for the Russian GP victory the Finn gave up to help his team-mate's cause. If anything, winning in such circumstances would leave a sour taste in the mouth.
You can make a case for any of the likely winners being at maximum motivation. As well as the two drivers we've mentioned, Hamilton is very conscious of his record, now erased, of not winning a grand prix after sealing the title.
With Michael Schumacher's win record to chase, he will be keen to pocket one more for the tally and emphatically ensure that a 2015-style slow end to the season does not allow one of his rivals to steal a march.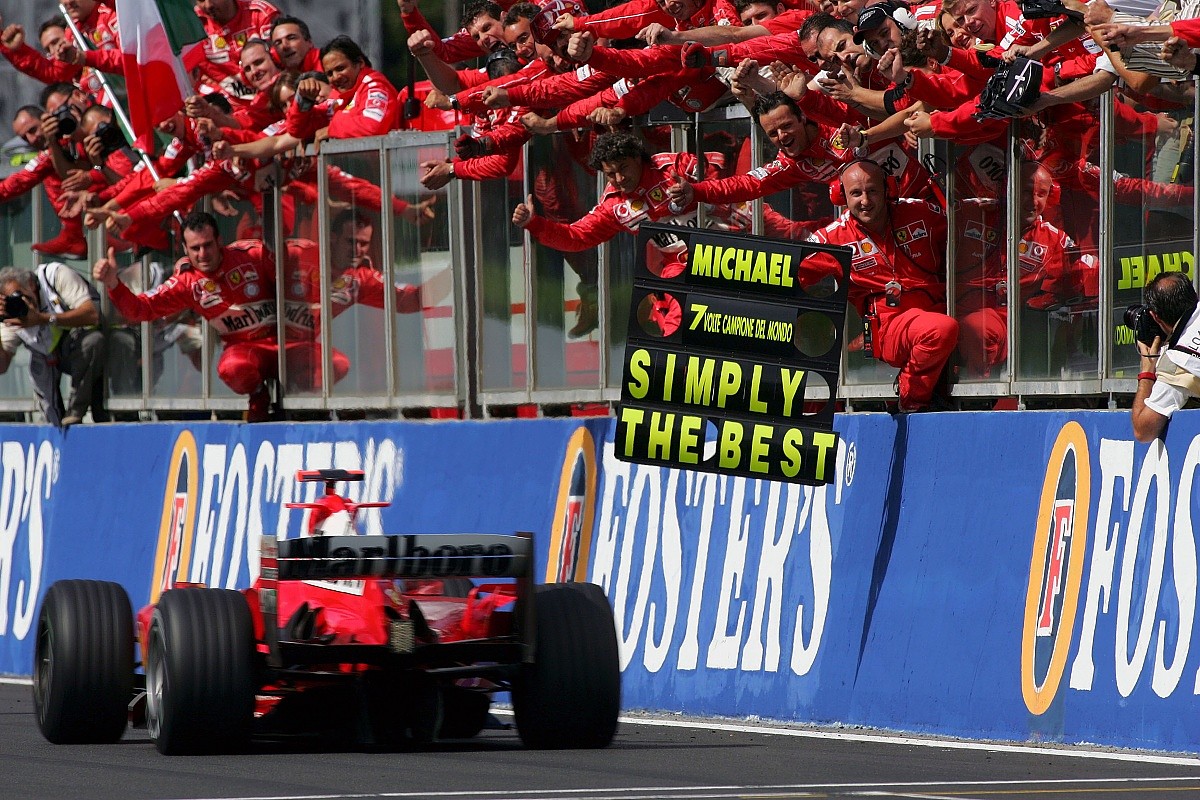 Raikkonen is starting his 151st - and final, unless he gets an unlikely third stint there - race for Ferrari and would surely love a valedictory victory.
As for the Red Bull drivers, Max Verstappen is likely still fuming after his Interlagos Oconaggedon, and Ricciardo might have to wait a long time before he gets into a car good enough to contend for victories again.
There have been suggestions Hamilton might pay back Bottas for the Russian GP victory. Winning in such circumstances would leave a sour taste in the mouth
But most of all, plenty of the drivers and teams will already be looking to the 2019 season, which in effect starts two days after the race with the Pirelli tyre test.
Since only two of the 10 teams are retaining the same driver line-up, there will be some faces in unfamiliar places during the test, and with work on the '19 cars in full swing there will be little time to pause before the new season.
It makes for a gruelling season, and when Hamilton questioned talk of expanding the season to 25 races in the future he perhaps spoke on behalf of all of those being flogged by an ever more demanding schedule.
"I'm someone that really likes racing, but the season is long," said Hamilton "It's a long, long season, it's a long, long commitment for all of us, it's a long time away from families.
"The seasons get longer, and the off time is getting shorter. As a competitor, all I can speak is for myself, just the turnaround is so short. You start preparing for your next season often as soon as the season is done. That's very, very difficult.
"And then you've got to find a way of switching off and recovering at the same time, so most likely, I'm not going to be here when it gets to 25, that's for sure."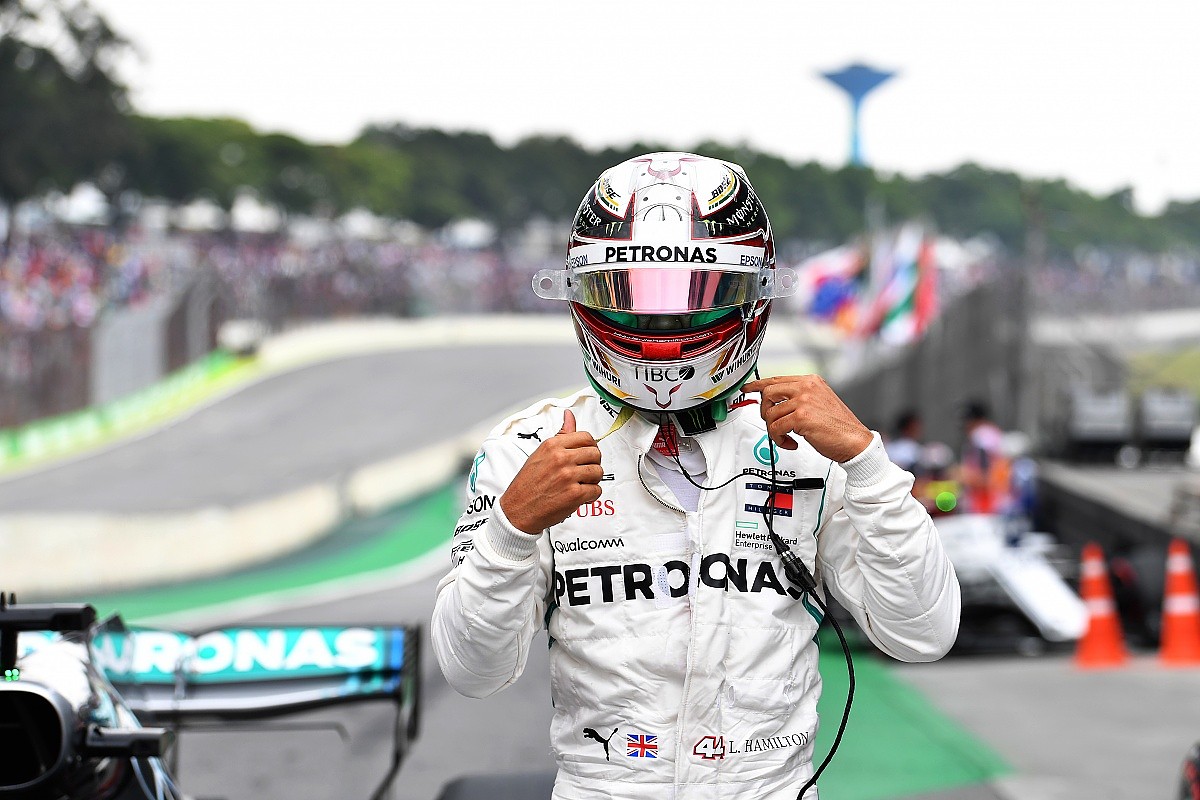 It's an interesting question for F1's leadership to consider, not just from the perspective of F1 drivers and team personnel, some of whom might struggle to lift themselves for what could be a race too far this weekend, but also the fanbase.
This also plays a big part in which drivers might still be on it in Abu Dhabi, and which ones might - even unconsciously - have half an eye on a break and the '19 season.
That's why a Vettel win, if the Ferrari is competitive enough to take one, would be so important.
There was a time when his determination and relentlessness meant he was able to keep racking up the wins long after the title was won - just look at his sensational run of nine victories to the end of the 2013 season.
If he can pick himself up and show he's still got that, even after a difficult second half of the season, that will be far more valuable than if he fades away and expects to come back at the top of his game next year.
That's doubly important given that he must not only raise his game dramatically to be able to take on Hamilton, but also face a very quick enemy within at Ferrari next year when he's joined by Charles Leclerc.
An Abu Dhabi win won't solve all his problems, but it might just take the edge off. After all, the 2019 season starts here.