Is it fair to say that Adrian Newey has lost his touch as a designer and simply packages the power unit too tightly to allow for optimum reliability in this hybrid era? It seems that it's always the Red Bull and not so much the Renault that has reliability problems.
Kevin Prendergast, via Twitter
If you are going to have your driver standing on the top step of the podium, then you need to push everything to the limit and I'm afraid I don't agree with you that Adrian has lost his touch.
The Renault has a deficit to the Mercedes and the Ferrari engines, especially during happy hour on a Saturday afternoon, but you need to remember that in Brazil Max Verstappen qualified fifth, passed both Ferraris and both Mercedes cars to lead only to be involved in an incident with Esteban Ocon before ending up second.
In the United States, he came through from 18th to second and in Mexico he blitzed everyone. Also, if you look at the Mercedes, that was the team opening up the car's exit cooling ducts in Mexico and Brazil - so everyone pushes things to the limit. It's not just Newey coming up with tight packaging.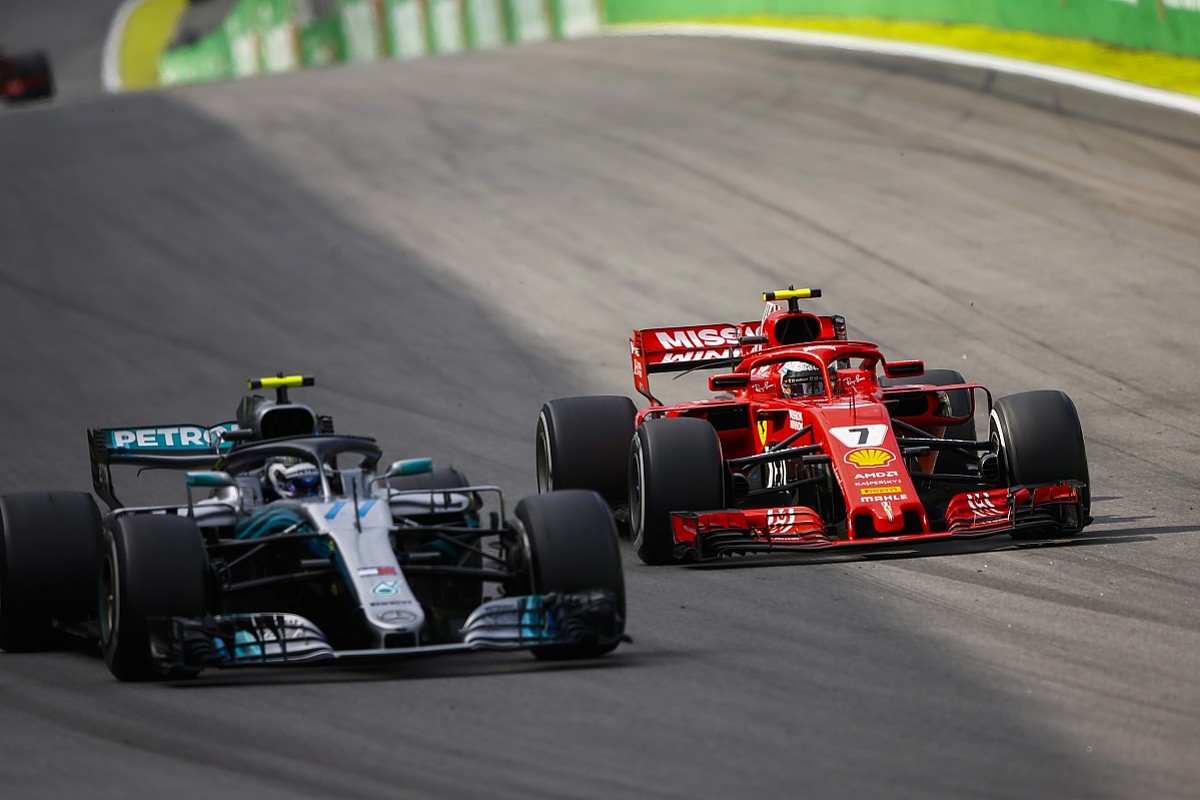 Should Ferrari really have beaten Mercedes this season? The car was often faster, particularly early in this season, so is this more a case of Ferrari losing than Mercedes winning?
Nick Muller, via email
Should have, would have, could have. Who knows? The championship is the same for everyone. You start the season with zero points and the one with the most at the end of the season is the winner.
During that period, there will be ups and downs, but generally the best team usually wins. Having said all that, between the Mercedes and the Ferrari cars the performance was probably nip and tuck.
But Mercedes has Lewis Hamilton as its lead driver and, love him or hate him, he is at the top of his career and driving better than I have ever seen him before.
Sebastian Vettel, on the other hand, is probably making more mistakes than I have ever seen from him. He has always been a little hot under the collar, but this year he seems to be in that little bit more of a rush and doesn't seem to learn from his mistakes.
As for Valtteri Bottas and Kimi Raikkonen, again, like the Mercedes and Ferrari cars, there isn't too much to choose between them. They both could have, should have, would have won more races (in Bottas's case, any races) but when the chips were down they didn't.
It's not just about the best car or best driver, Mercedes was also the best team overall and that is what took it to both championships. It was a real battle, but Mercedes also kept its head while Ferrari far too often got into a little bit of a panic.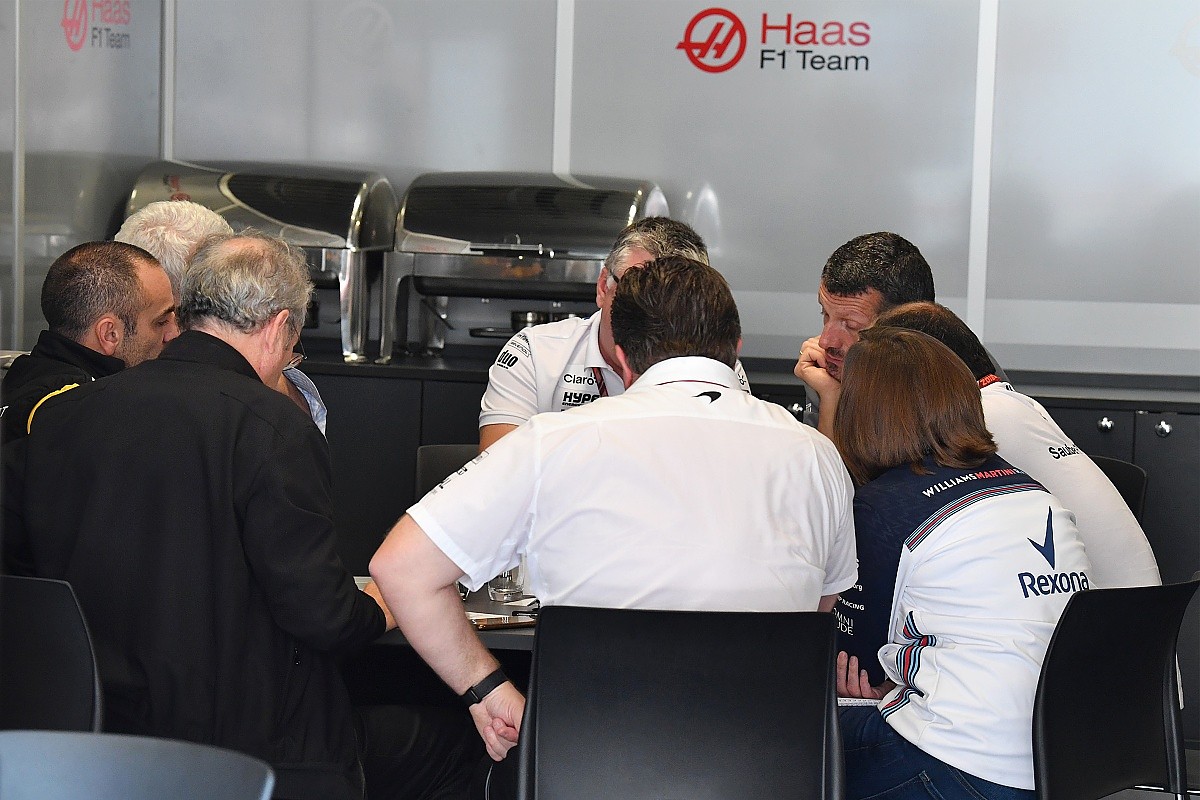 What, in your opinion, makes a good team principal and of those on the current grid which would you want to work for and which would you definitely not want to work for?
Michael Smith, via email
A good team principal is someone that employs the correct people and trusts them to get on with it, backs them up completely and doesn't try to interfere with things they know very little about.
As for the second part of the question, I don't think at this point in my life I need to make any enemies. But suffice to say there are probably at least half of the current team principles that I wouldn't be sending my CV to!
Teams with a fighting spirit are what I always liked to work with. It doesn't really matter what level you set you sights on, you just need to keep fighting to do better tomorrow than you did today. To achieve that, everyone needs motivation.
Williams has always had that spirit. Yes, it is struggling at the moment and we all feel for those at the team, but I can assure you that Frank and Claire Williams are feeling it even more than anyone else.
The other team that has a great fighting spirit is Force India. Obviously, I was very close to the Jordan operation that team was born from and some of the staff are still the same, but as you can see over the last few seasons the team has had to fight for existence on all fronts.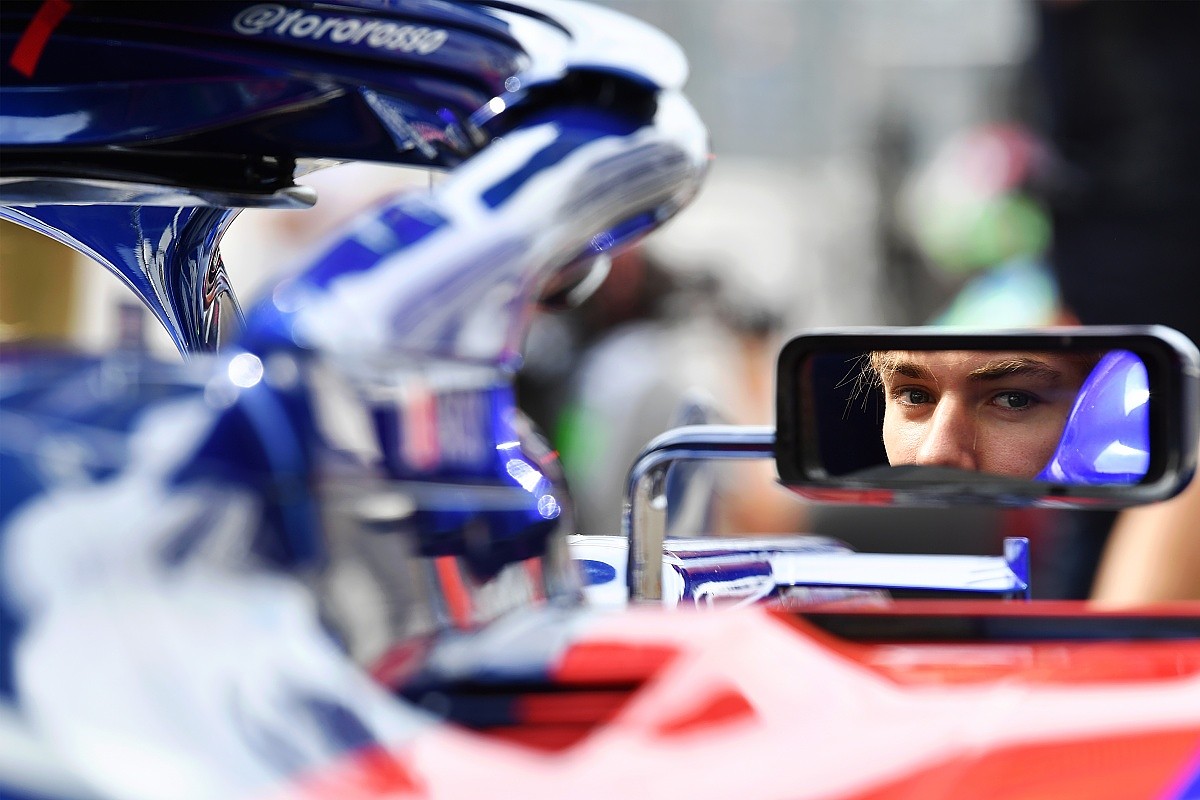 My Volvo XC60 warns of close traffic at the front, rear and sides of the car. Perhaps Formula 1 cars could have rear/side vehicle detectors to advise of approaching vehicles. This would be useful in practice and qualifying - the technology might not be permitted in the race due to being too much of a driver's aid?
Chris McEwan, via email
I don't disagree with you in any way. If it's a safety concern then use it in the races as well. Going down one of these fast straights, you can be doing in excess of 90 metres per second, which is somewhere in the region of 20 car lengths in one second.
So to have to take your eyes off the road and refocus on the mirrors, which are placed to best suit the aerodynamic requirements as opposed to the driver's sightline, is not ideal.

On top of that they are useless anyway, it seems like going back in time to be relying on them. We now have the halo and it would be very easy to have a row of small LEDs on the inside surface of the front part of the rim.
If a car is behind you and within something like five car lengths, which is around 22 metres, these lights could let you know where they are. If they are directly behind you, the middle two light up.
If they are to your right and outside of the width of your car then the two outer right hand lights light up. They could even change colour form orange to red the closer the following car is.
The technology exists, but for some reason F1 seems to be frightened to go down those avenues. It's a bit like track limits, it would be so simple to have electronic car detection as opposed to someone deciding what is acceptable and what is not - and worse still what corner is going to be judged for track limits and what corners are OK.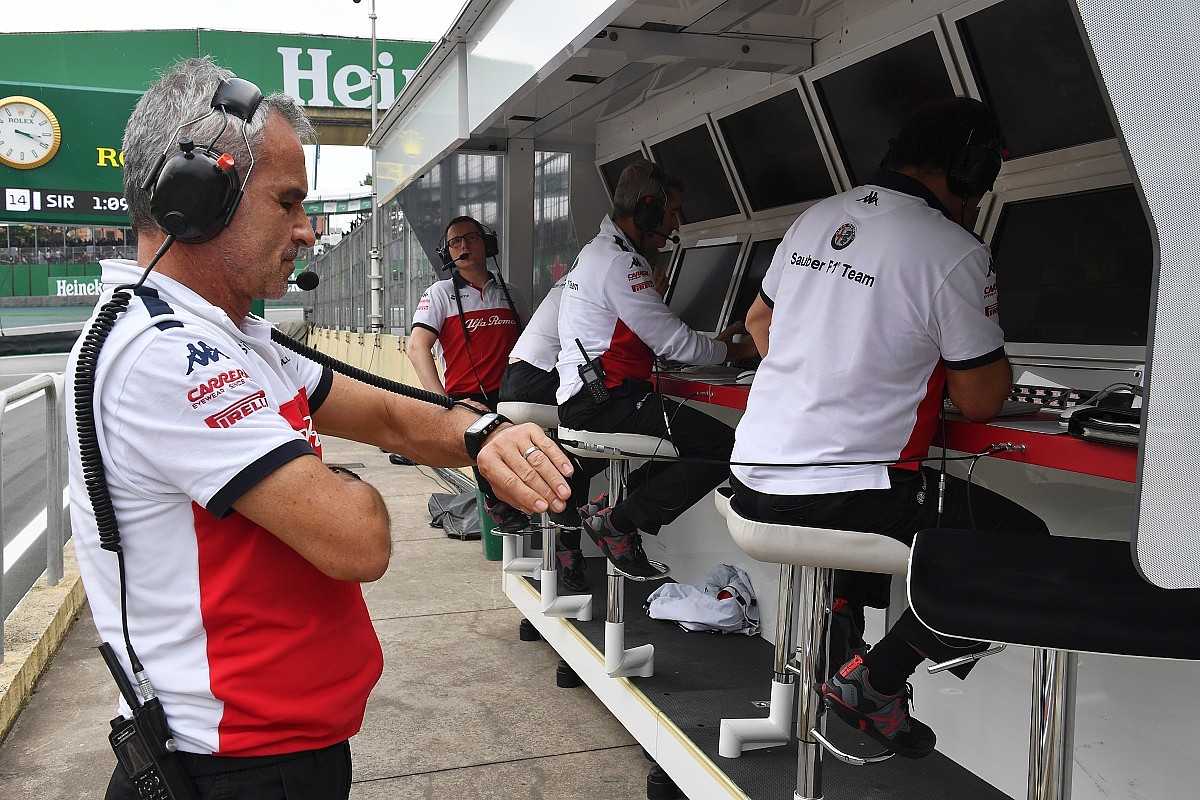 Should F1 attempt to put the control back in the hands of the driver by cutting back on electronics? For example, why not insist on mechanical linkages for things like the throttle, gearshift and brakes that would ensure the driver's skills come through, rather than relying on computers?
Luciano Sousa, via email
I don't think we can really step back in time. Yes, I agree all these electronics mean there are fewer mistakes made by the drivers but unfortunately that's the way the world is going.
I do believe that you could keep the electronics but limit the variations that the teams and/or drivers are allowed to have. What you start the race with should be what you are stuck with, as opposed to being able to change throttle maps, clutch bite point maps, differential maps etc on the way.
Just take your road car for example. In my early days, you could just reach in the window, turn the key and start the car. If it happened to be in gear, it would still start or at least lurch forward. Now, it's just a simple thing but you have to put your foot on the clutch so I'm pretty sure that means a significantly lower number of accidents.
My big thing would be to allow the teams reliability data channels working in real time, but lock away performance data channels until after the chequered flag falls at the end of the race. That way, the driver and engineers would have to think on their feet and the driver would really have to understand what the car was doing on the circuit.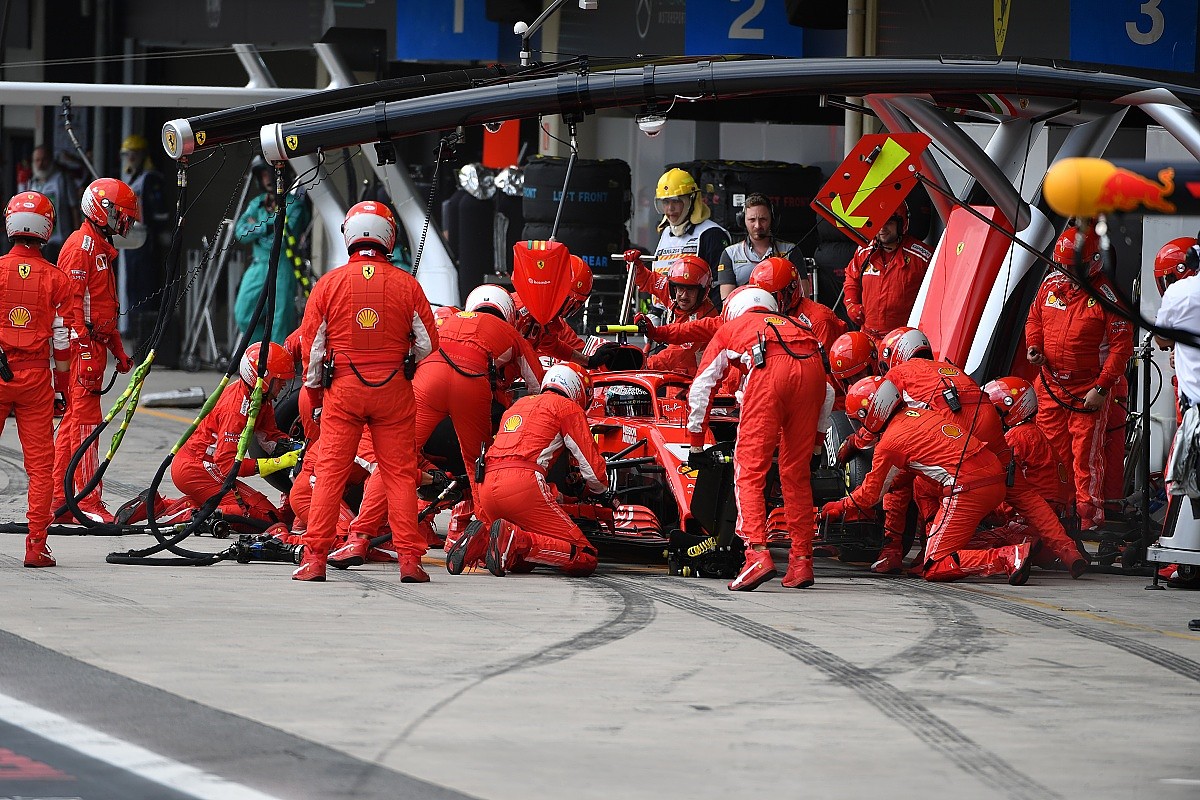 If you really want to reduce costs why not make pitstops ineffective? Set a minimum time stationary, say 30 seconds, and only two people working on the car. This would make pitstops only worthwhile for a significant problem and greatly reduce the number of people who have to travel and be accommodated around the world.
Graham Godfrey, via email
If you did that then we could have, in the case of Brazil, a 71-lap procession. The traveling personnel and accommodation costs at the races are a drop in the ocean besides some of the other spending.
If it would reduce your travelling staff by 20 people then you would probably save £1million. If you were to reduce your actual staff by the same 20 people then that would save you another £1m.
Yes, that's a lot of money but when you consider that Mercedes, Ferrari and Red Bull are spending in excess of £300m per season it is a very small percentage.
The initial refuelling pitstops were put in place because over a race distance it is faster to have a lighter car that is not so hard on its tyres and do at least one pitstop. That then became multiple pitstops and with different strategies it meant that sometimes the end results were not just a re-run of the grid positions.
To save money it was decided to do away with refuelling but to keep the potential for different strategies and this was replaced with the mandatory use of two different compounds during the race. So this meant at least one pitstop would be required. This did save money, but it very seldom gives the same opportunity for strategy to affect the race outcome as refuelling did.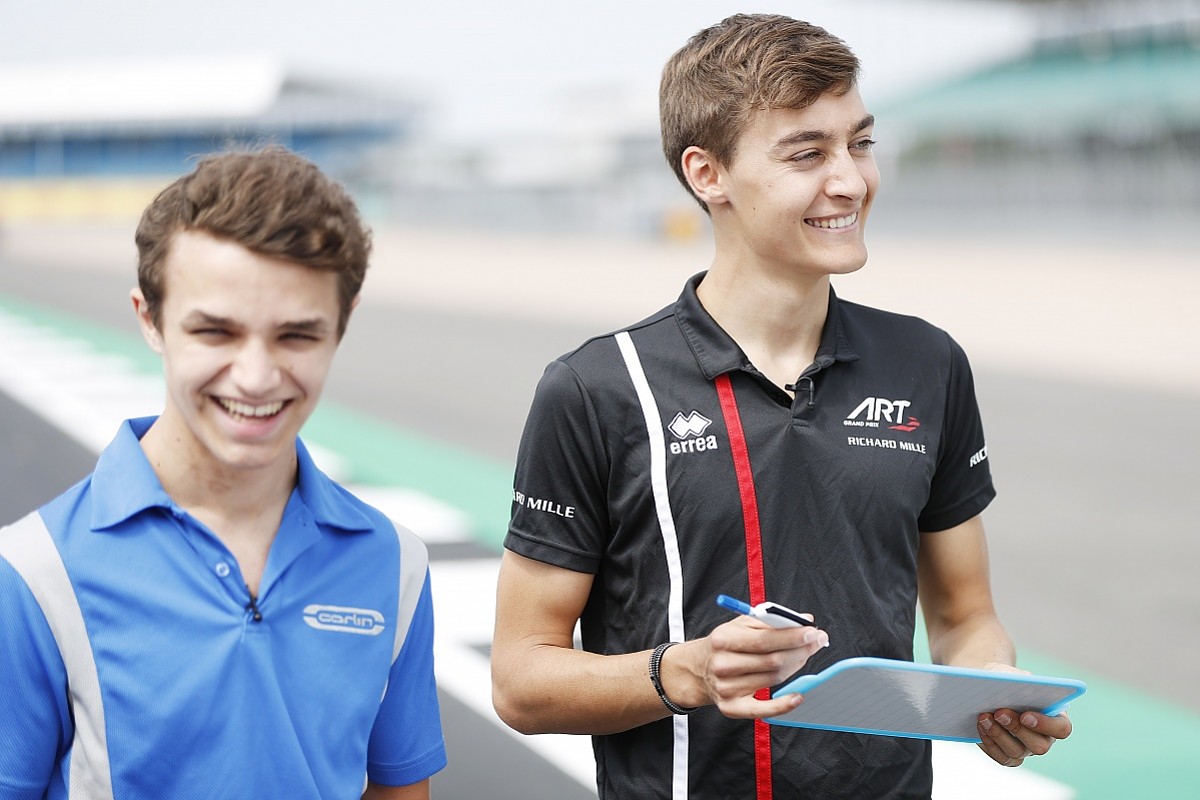 What do you think about the racing prospects of the two new Brits in F1 in 2019 - Lando Norris and George Russell?
Stephen Taylor, via Twitter
They have both shown they have the talent and deserve the opportunity. My biggest worry is whether McLaren and Williams be in a position to give them the tools to prove that.
On face value, I think Russell has come up the hard way and this season in Formula 2 that has shown in his ability to recover from adversity that little bit better than Norris. When given the opportunity, Russell has done everything that has been asked of him. Norris has probably done the same, but he just hasn't stood out quite as much.
Next season will be their biggest challenge to date. In F1 generally, you get a season to shine, two if you are lucky and McLaren's record of successfully bringing on new or young drivers in F1 basically stops with Lewis Hamilton.
All the other hopefuls, of which there have been many, have been put out to pasture and not very many of them would really thank McLaren for the time spent there.
The management is now very different, but the trend still seems to be the same. Just ask Stoffel Vandoorne for his opinion.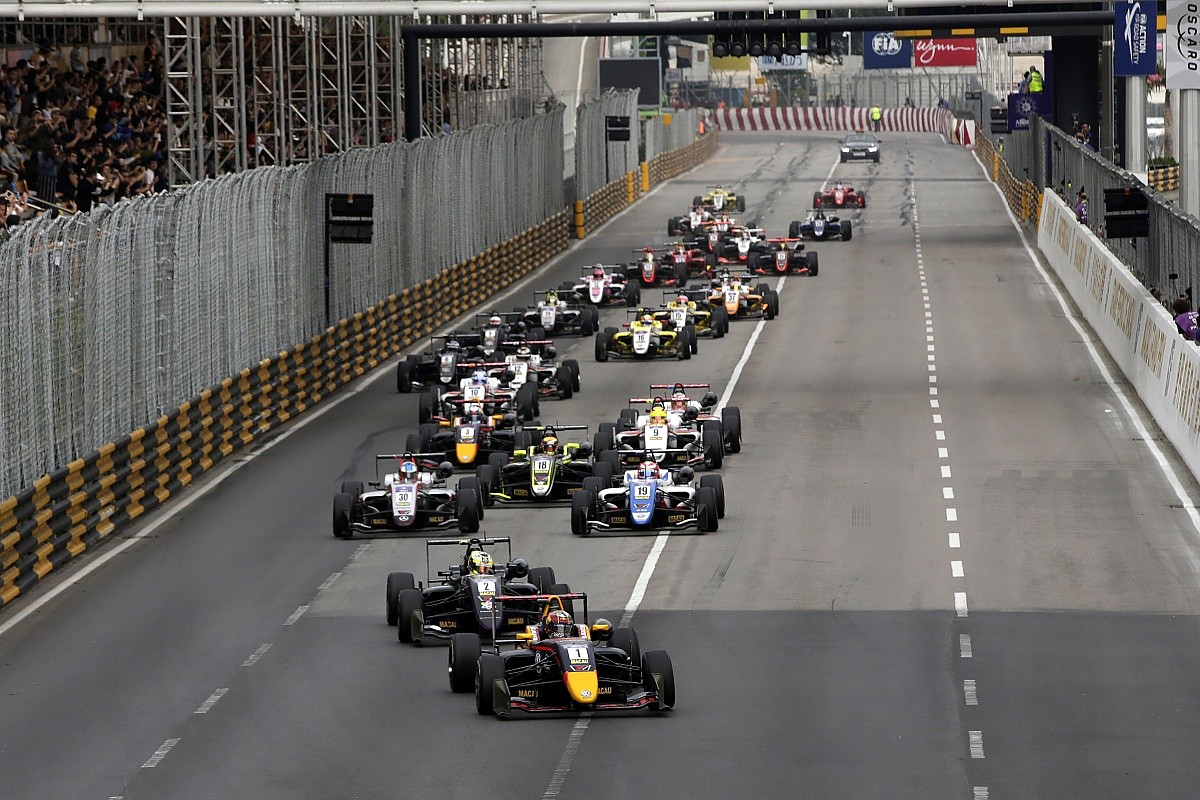 What would it take to run a F1 race at Macau. Setting aside the safety demands, could a grand prix car be set up to run properly there?
Luis Ferreira, via email
A grand prix car can be set up to run anywhere. During the winter, we used to go to a demonstration race in a car park at a motor show in Bologna in Italy where two cars ran against each other in heats all the way to a final.
No driver ever wanted to be beaten even in an event like that. It was all first, second and third gear stuff, maximum downforce plus anything else you could dream up - but we still managed it.
With Macau, it would be very different. The front part of the lap is incredibly high-speed, so it would be just like Monza.
The rest of it is just like that car park in Bologna, very tight and twisty with some pretty fast corners thrown in to keep everyone honest. Safety would be the biggest issue. Just look at what happened at the weekend with Sophia Florsch's crash.
The first time I went there in 1984 was with Tommy Byrne in my Anson F3 car. We had never been there before and Tommy was keen to get out of the pits first, so we were all ready to go when the pitlane opened and he led out a train of cars.
He got to the tight hairpin and tried to go around it in the middle of the road only to discover that we didn't have enough steering lock. He stuck his nose up against the barrier with about 25 other cars all piled up or stalled behind him.
As I always say, you should learn something every day of your life. That day it was to make sure my cars had more than enough steering lock for the tightest of hairpins! My F1 cars could go through Monaco's Loews hairpin in the middle of the road.