Who is Fernando Alonso? He is a double Formula 1 world champion, of course; a Spanish sporting idol, undoubtedly; and he is one of the very best racing drivers of his generation, arguably. But others would say he is perhaps a ruthless operator, always placing his own needs above those of his team; possibly a voracious political animal, saying anything to advance his own cause, whatever the consequences; and potentially a Machiavellian megalomaniac, prepared to crush all who stand in the way of his irrepressible will to win.
Fernando Alonso is many things to many people, depending on allegiance, perception, caricature and misconception. This is true of all sporting stars. How you act, and the actions attributed to you, defines you; it becomes you. You cannot escape it, whether it is true or not.
What follows is an attempt both to transcend and confront the preconceptions surrounding one of F1's biggest stars. It is an attempt to understand what defines one of motorsport's most enigmatic and complex personalities. It is a journey to find out who Fernando Alonso really is.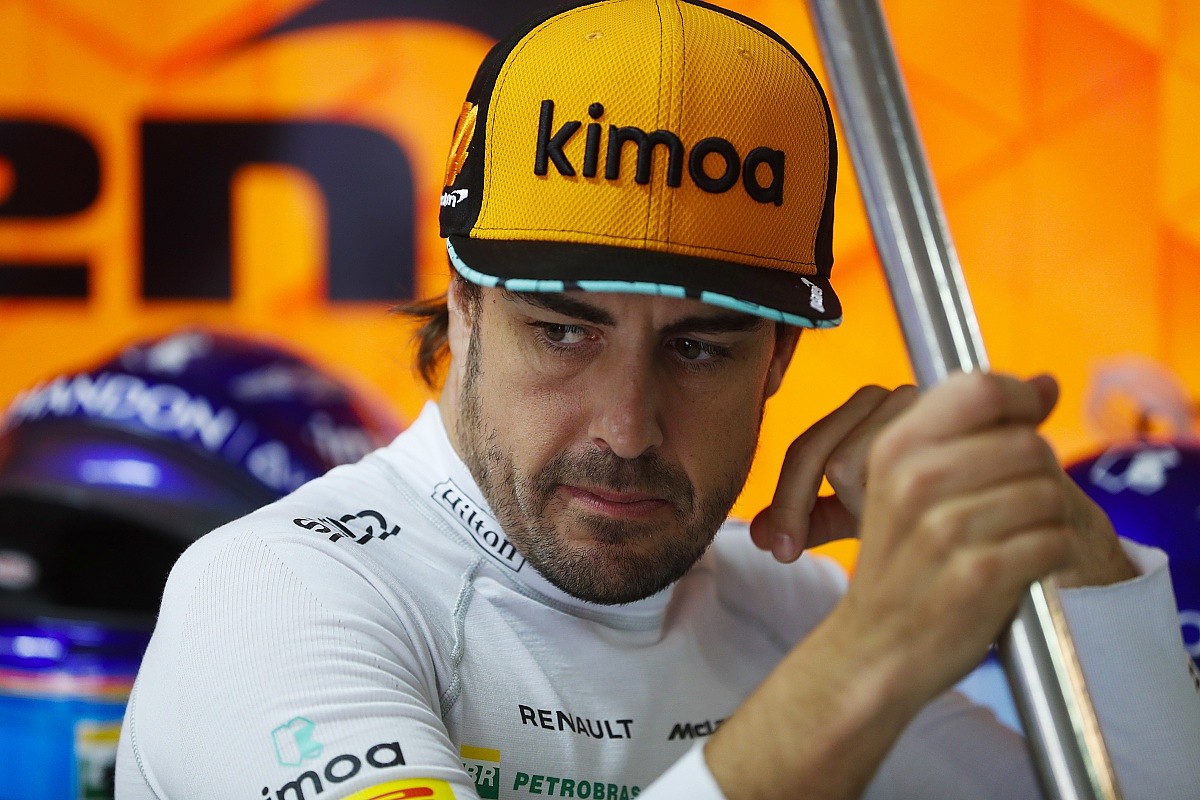 The driver
Alonso is, above all, a racing driver. This is the most pertinent starting point, for it is through this prism that most perceive him.
Alonso is not just any racing driver, though: he is a world champion twice over and the winner of 32 grands prix, which places him sixth on the all-time list of victors. Statistically speaking, that makes him a great racing driver. Like all greats, Alonso possesses a level of skill for his chosen profession that leaves an indelible mark on those who cross his path.
December 2000. The Circuit de Catalunya near Barcelona. Fresh out of his rookie Formula 3000 season (and his second in total in cars), Alonso is having his first test for Benetton-Renault, the F1 team with which he will win his two world titles (in its Renault guise). Williams technical boss Pat Symonds, then at Benetton, remembers well the impression Alonso made.
"When he first tested for us it was the staggering consistency he had which really surprised me," says Symonds. "It was pretty obvious he was a little bit different to a lot of new guys who we got in the car. The sort of skill he had in driving a car fast actually didn't actually develop much, because it was at a very high level.
"In those early days we didn't quite appreciate some of his other qualities; he is a clever guy, which maybe we didn't quite figure out straight away. He's very laid back, and this can mask the intensity sometimes. Often in a briefing you would look at him and would think he wasn't paying attention, and then he would ask an incredibly pertinent question, which meant not only was he paying attention, but digging beneath what had been said.
"There's a lot of spare capacity when he's driving. In 2003 he set the fastest lap in the Canadian Grand Prix, and during that lap he was talking to us nearly all the way round" Pat Symonds
"And there's a lot of spare capacity when he's driving. In 2003 he set the fastest lap in the Canadian Grand Prix, and during that lap he was talking to us nearly all the way round about some aspects of the race. A lot of drivers slow down when they get on the radio, or they don't like being spoken to. We were having a conversation and he set the fastest lap of the race."
Speaking to those who have worked closely with Alonso, it is clear they feel he has a fierce intellect that sets him apart from his peers. Being able to drive quickly is a given; what makes one particular driver better than another is usually an ability to optimise the minute details.
For Andrea Stella, Alonso's race engineer at Ferrari from 2010 until both left for McLaren at the end of last season, it is Alonso's ability to delineate precisely between his own and the car's contribution to the overall performance that marks him out.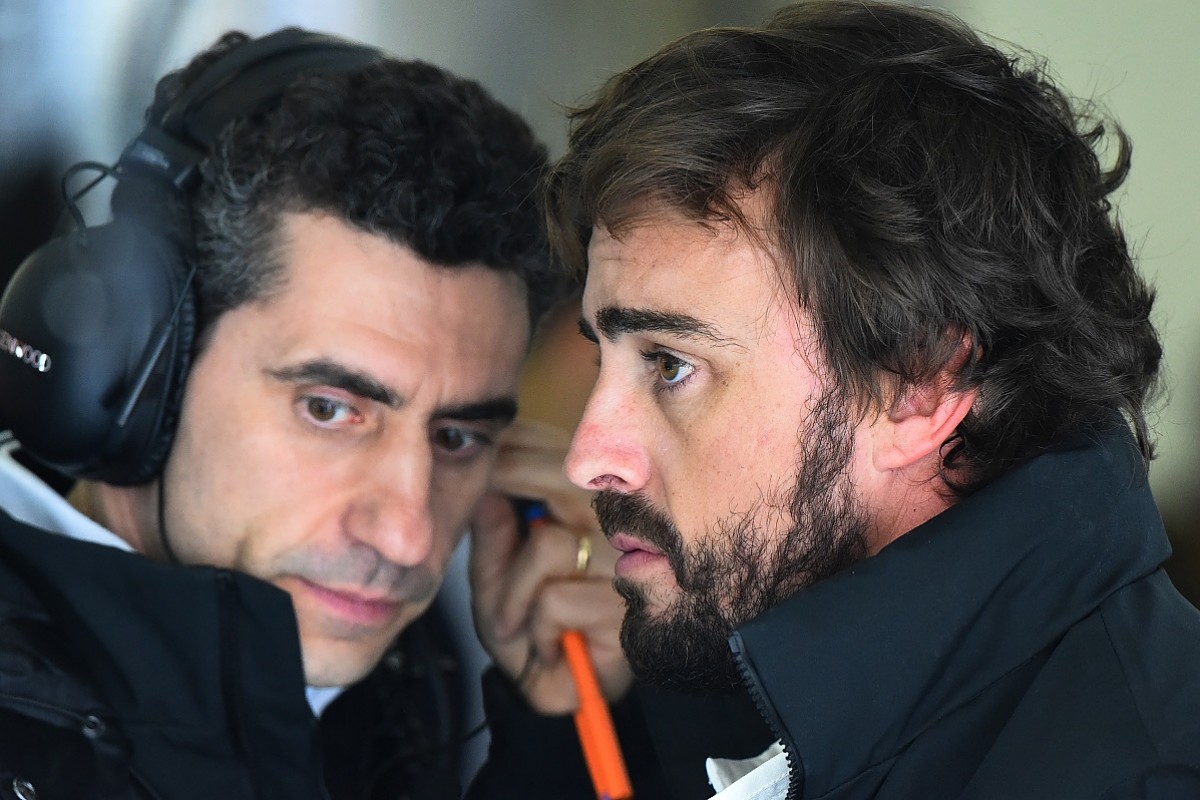 "I had to fight against Fernando in 2006, so I was very curious technically - and also because of my passion for this sport - to see how he was professionally and also as a person," says Stella, giving a rare interview in the higher reaches of the McLaren-Honda motorhome.
"The first time it was very positive, as has been our collaboration throughout the years. He was technically very prepared, but it was not like he wanted to know everything or wanted to check everything. He gave straight away quite a lot of trust to his engineers and trust in people around him. I was surprised. I was expecting him to be very fussy, but he was very relaxed and open-minded. This was a good starting point straight away.
"Through the years Fernando has improved and his achievements have been extraordinary. He's very charismatic, so he is very talented from this point of view. You see the pleasure in the guys who work with him. They love him. It's the combination of his skills - technical skills, because as an engineer there is a strong interest to learn the details of going quickly, and with Fernando he is particularly interesting because he has an awareness of his contribution and the car's contribution.
"He knows when he's driving around problems, and if you then capitalise on this quality as an engineer you can become stronger. This is one of the reasons why we performed strongly in most of the races we have done.
"I worked with Michael Schumacher and he was so naturally talented, sometimes it was difficult for the team to understand that he was driving around the problem and what the car limitation was, so sometimes you could be in completely the wrong position following what Michael was suggesting. With Fernando, normally it was not like this.
"I've always thought that he is much cleverer than me. If he had studied instead of spending most of his youth going around with go-karts, his achievements from an educational point of view would have been better than a lot of people who are now engineers."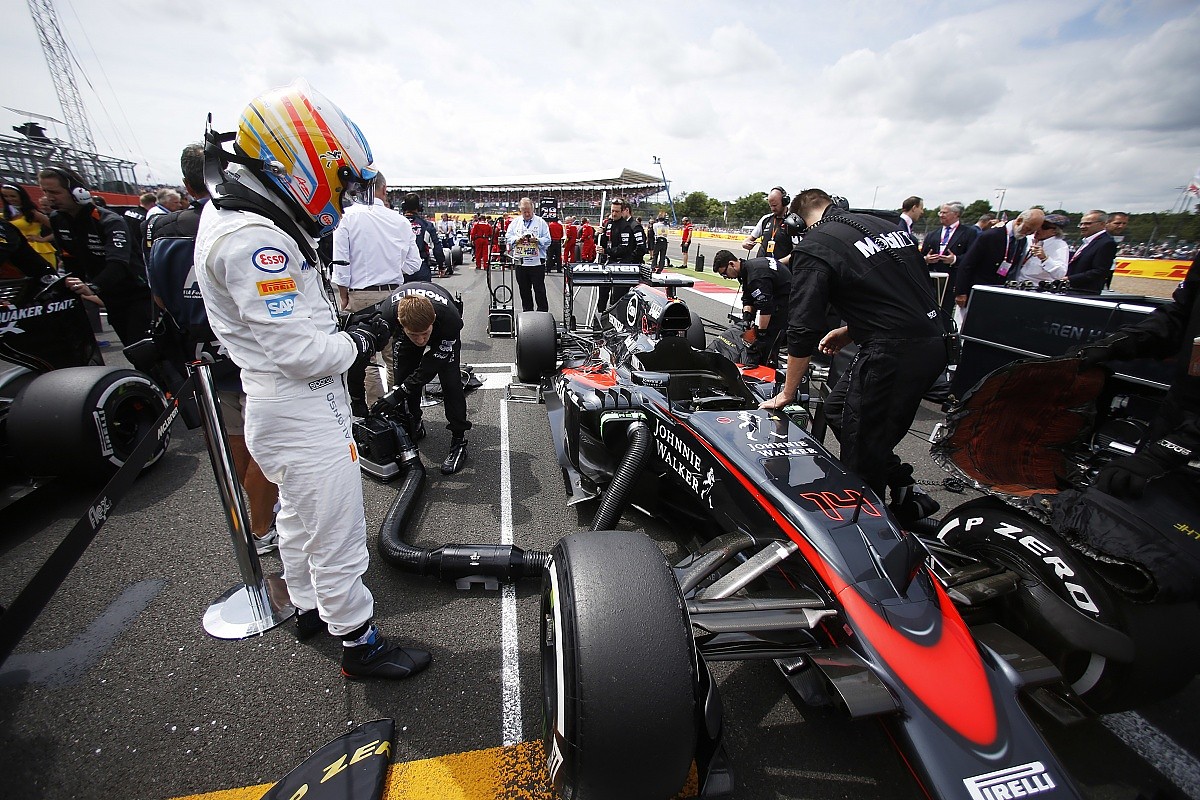 The winner
Champion sportsmen are a special breed. They possess intense determination, an obsessive compulsion for winning, and a vitriolic hatred of losing. In this regard, Fernando Alonso is just like any F1 world champion.
For Alonso, this motivation is "not only in F1; in everything I do. If I play football with friends, and I lose, maybe I don't talk to them for a week! I want to create a new team, or talk with other friends that might play better. And when I'm all set, I talk to them finally after two weeks, and say, 'How are you, maybe we play again?' I don't like to lose at anything."
The obsession is extreme, some may say unhealthy, but this is a big part of the reason Alonso has been so successful and why McLaren was so desperate to re-sign him for its new works partnership with Honda for 2015.
"[Winning is] in everything I do. If I play football with friends, and I lose, maybe I don't talk to them for a week!" Fernando Alonso
"I think I met him in 2002 during a test session," recalls McLaren racing director Eric Boullier, who spent a large part of last season convincing Alonso to swap Maranello for Woking. "Today he is the same - he's just older, more experienced and more self-confident. He's somebody very normal. The only difference he has to the rest of the world is that he is on top of his skills. It's more than determination; he has a need to win. It's like somebody needing oxygen to breathe. This guy needs a win. If he doesn't win, he is fading."
This means Alonso must be struggling for vitality now, given that he hasn't won a world title for nearly nine years, and his last victory came in the 2013 Spanish Grand Prix, 33 races ago...
This can lead to tension in his working environment, which can potentially become destructive if left unresolved.
"To be a winner in this sport you have to be a fighter," explains Stella. "I don't really trust those who want to look like angels. When you want to look too much like an angel, there is something behind it so I start to mistrust. So just be yourself. This [honesty] is part of Fernando's character, which can make him difficult to deal with sometimes.
"I'm not here to say that Fernando is an easy one to manage but, when he trusts you, you need to understand that he trusts you and this is a massive commitment. I always go around with my notebook because when he said something, even if we were playing basketball, I'd take a note. I always use his input, and I make sure he gets an answer. He might even forget that he said that, but we will come back to it.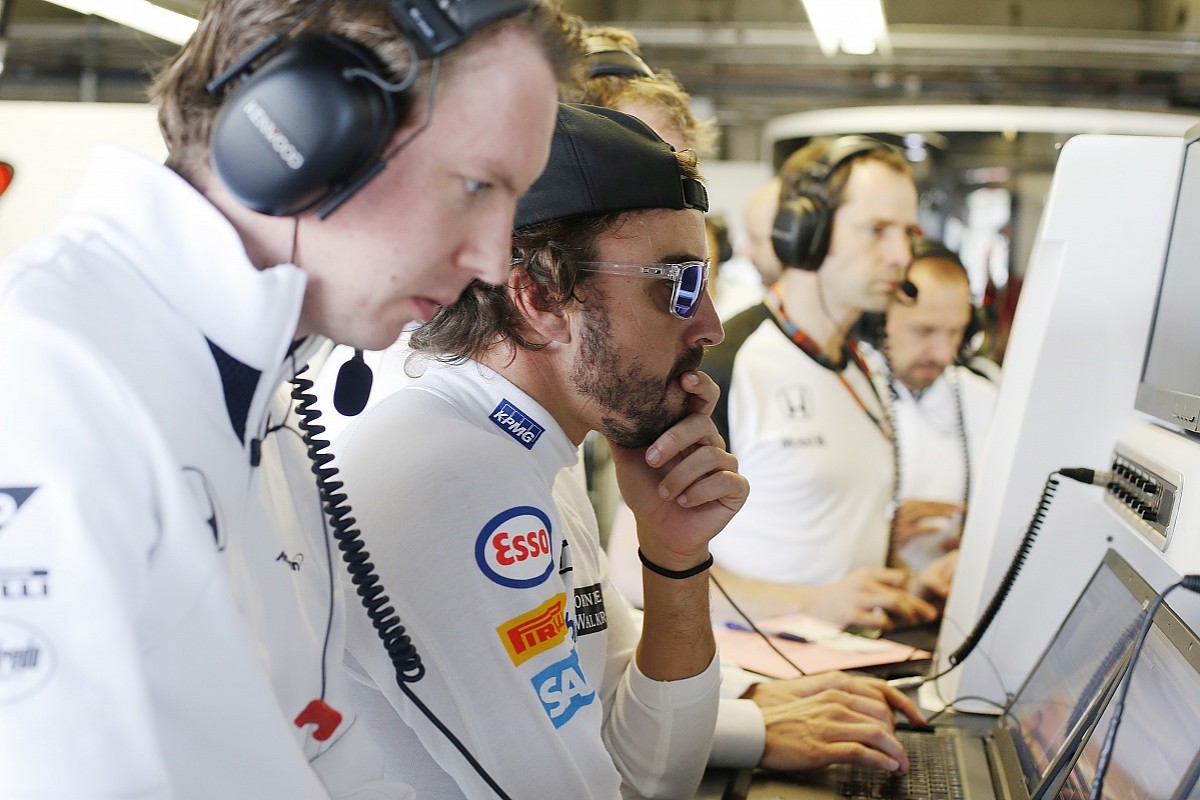 "He is not going to tell you twice. He is going to tell you once. With Michael it wasn't like this. He would tell you, and if he saw it was not happening he would tell you another time. He might even call you. Fernando will not call. Maybe that's a limitation."
This is a trait Alonso seemingly shares with his former Ferrari team-mate Kimi Raikkonen, who is known for being simple and straightforward to deal with, but not particularly demanding of the teams he races for. It runs counter to popular perception, which suggests Alonso is the sort of character who overbears a team, and tries to mould it around him with constant machinations behind the scenes.
Stella says Alonso is actually very happy to leave his colleagues to get on with their jobs. Trouble only arises when they don't do those jobs properly, or worse, try to cover their tracks in the aftermath...
"You have to make sure you are very logical in what you say, and very well informed," Stella adds. "Sometimes with him, if you don't understand a couple of good rules you may end up in trouble. You need to be on top of your game."
The villain
Does a penchant for rancour explain why Alonso has seemingly fallen out with every team he's driven for (Minardi excepted) in Formula 1 over the past 14 seasons? His first spells at Renault, McLaren and Ferrari have all ended amid some degree of acrimony.
Is it because these teams failed to deliver to the high standards Alonso demands of the team and of himself? You could probably only fairly make that argument about Ferrari, given that Alonso spent five seasons at Maranello without winning a title and came nowhere near doing so after 2012.
He left Renault as a double world champion; at McLaren in 2007 he could easily have taken a third, despite obvious tension in the background. But for a couple of small twists - a different strategy call at the 2010 finale in Abu Dhabi, or Sebastian Vettel's miraculous non-retirement from the 2012 decider in Brazil - Alonso could also easily have won two titles at Ferrari.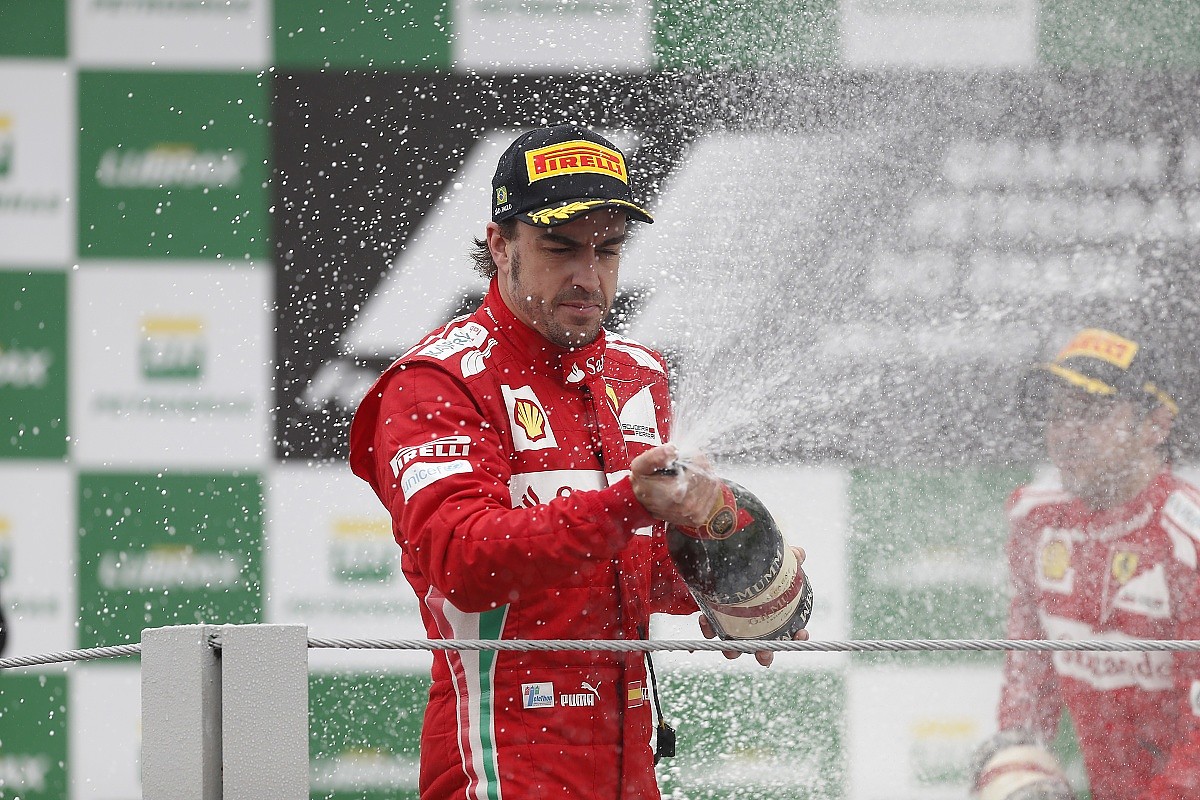 Success, in one form or another, was nearly always there. So does this history of ending working relationships on a negative note spring from something more fundamental? Pat Symonds reckons there is possibly some flaw to Alonso's personality that can create problems.
"People will remember 2006 in Japan," he recalls. "We were fighting hard for the championship, we were all under a lot of pressure and all working incredibly hard at the time because our competitiveness against Ferrari was decreasing.
"It was a really, really hard one, and the effort that everyone at Renault put into it was unbelievable. And then in Japan, totally out of the blue on the Thursday, Fernando did a press conference and just laid into the team and slagged them off. It was devastating for the team. He lost a lot of friends that year.
Boullier reckons the fracturing of Alonso's relationships is just the inevitable product of prior success
"I've worked in many situations, whether it be for championships or even for race wins or important positions within the championship, and I've never come across that type of character at any other time."
Eric Boullier offers a different perspective. He reckons that the fracturing of these relationships is just the inevitable product of prior success. What goes up must come down, so to speak.
"The problem you have is that it is always a cycle," he explains. "You build something, you build momentum, you're successful, but to keep winning is impossible. There is always an end. With his [Alonso's] character - and Robert Kubica for me is exactly the same character-wise - it's true that when the momentum is coming up it works, but as long as you have this down-spiral coming, and as long as people then hide behind bushes, the trust is broken. Then the mess starts, and this is why he fell out with Renault and with Ferrari.
"McLaren was a different story; it was more a cultural problem. I can see it - I'm French. I'm sitting between Italy, Spain and England. Sometimes you can feel there is something lost in the translation. It's not always a meaning; sometimes it's the details. Some words and body language sometimes may hurt the other culture.
"As long as he feels people are clever enough, pushing, delivering, it's very important for him. This is why he loves this place. When he rejoined here, if you ask him privately and he trusts you enough to tell you what he thinks, he will tell you there is no bullshit at McLaren anymore. Now we are honest, transparent, and he knows this.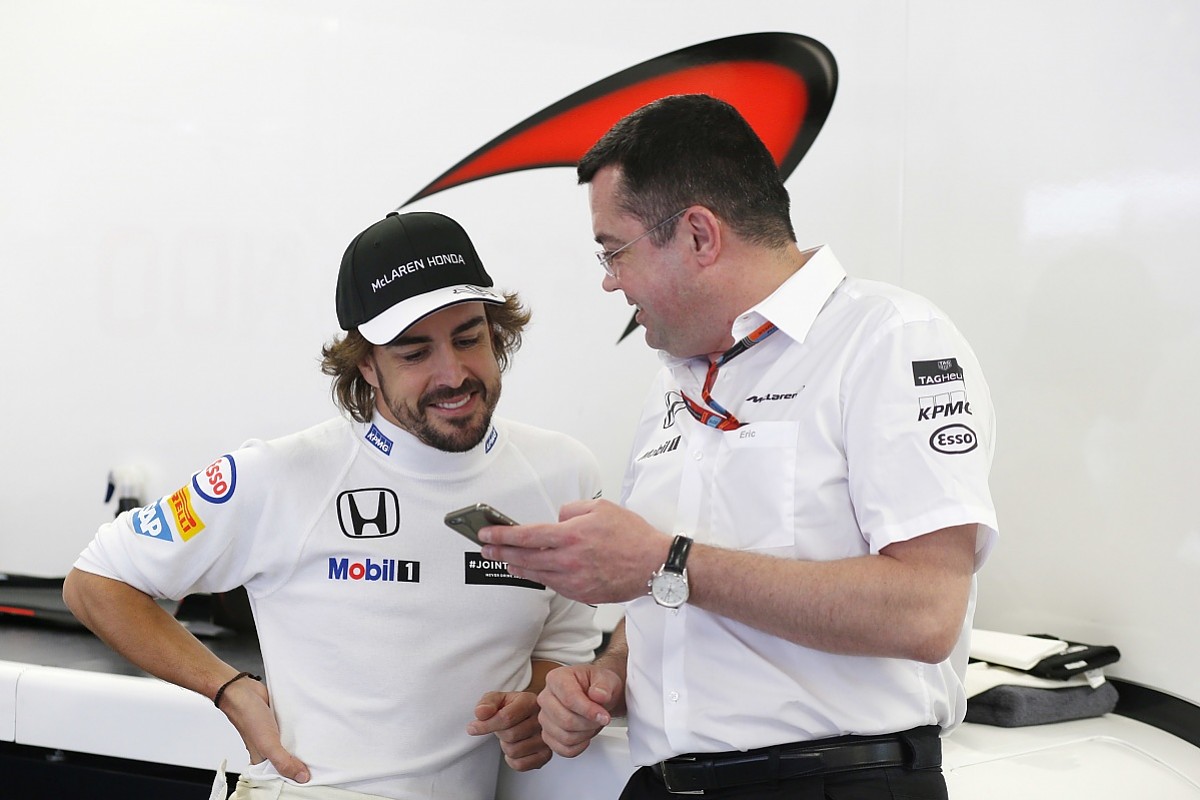 "He knows his power. He's a driver. With the fans, he's always with them. The team will always be the bad boy and the driver the good boy. This is why he may have played with us in the past. But as long as you deliver the performance and he can see your commitment and determination is right, then you have his full support and his full commitment."
Trust, commitment, culture. These environmental factors are crucial for Alonso to thrive at a team. It is also fair to assume the 34-year-old Alonso we see racing today is not exactly the same as the 25-year-old one that so offended the Renault team at Suzuka in 2006, or the 26-year old who fell out with Ron Dennis the following year. Alonso has matured. But the man himself believes negative characterisations of the end of his Formula 1 relationships are overblown.
"This perception is just what the media wants to sell," he argues. "With McLaren the first time, it is true that we weren't comfortable together but that doesn't mean we had huge problems or we became enemies forever.
"The clear example is that I am here again driving, and there are more or less the same people in the team. Now it's time that we fit together.
"It's like when you meet a girl, sometimes you know when you are 15 years old that you are not well together, but maybe at 25 she's the woman of your life. Different stages of your life, different stages of your maturity and of your career, maybe fit with different teams.
"With Ferrari it was probably the biggest surprise, because I had five fantastic years. I had a great relationship with the top bosses. I still go into Maranello, to the restaurant, and then there is this rumour that it didn't finish well. I don't know why. As we said before, I don't like to finish second, at any sport or anything I do. And I felt that after five years, I finished second too many times.
"This was probably enough. If we did two more years finishing second or third, it would create some tension or stress. [I said to Ferrari] 'I'm so happy with you, we had a fantastic time. You will find new motivations with new drivers, and I will find new motivations with another team, and we will forever have great memories.' That was the decision I took, and now it seems like we ended up in a bad situation, but [the truth] is completely the opposite.
"I have Ferraris in my garage, I keep a good atmosphere. I'm young, and who knows, one day I can return to Ferrari again. Once you are inside Ferrari, your heart will always be a little bit with them because it is special. The Italians and Spanish are very similar, so we understood each other from day one. I was comfortable and, as I said, it was a fantastic time. But enough."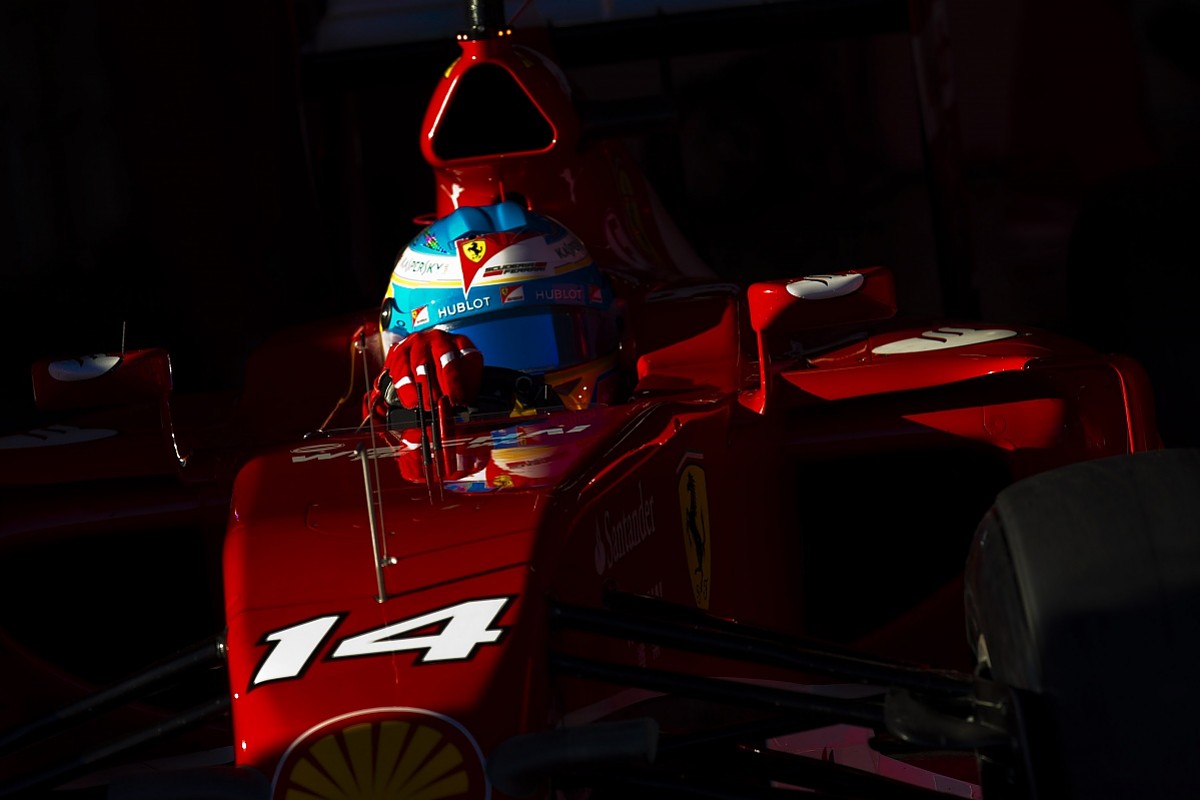 The hero
Mention the name 'Fernando Alonso' to Carlos Sainz Jr and the young Spaniard's eyes light up. Alonso is a hero for Sainz, someone whom he has admired and aspired to emulate from a young age.
From watching Alonso's exploits on TV and reading about him "every morning" on the back pages of the Spanish newspapers as a child, the young Sainz became something of a protege for Alonso.
They first met at the 2005 Spanish Grand Prix, when Sainz's father (World Rally champion Carlos Sr) took his son to see Alonso. Alonso recommended the younger Sainz take his baby steps with Genis Marco - the same Spanish kart importer who educated Alonso when he started racing.
They stayed in touch, and their relationship has morphed from hero-worship, to mentoring, to friendship, and now to becoming rivals on track thanks to Sainz's graduation to F1 with Toro Rosso this year.
"In 2010 I watched the World Cup final in Ferrari's hospitality at Silverstone," says Sainz Jr. "I was still looking up at him like my hero. I had won my first single-seater race [in Formula BMW] and Spain had become world champions, and I was watching with my idol and hero.
"Fernando is a real winner, and all real winners have this selfishness you need to have" Carlos Sainz Jr
"In GP3 [in 2013] I got to know him a bit more and now he gave me lots of advice. When I did my first race in World Series in Monaco, he came to me and said, 'We are going to do a lap on a scooter.' We went on the Wednesday and he told me all his secrets.
"My first ever race in World Series, and my first ever laps around Monaco, and I was P1, P2, P1, P2, P1 ,P2, always like that! After, Helmut Marko [Red Bull motorsport consultant] came to me. I was not having a very good start to the GP3 season and then I turned up with an oh-so team [and had this result]. It made a massive difference to my career.
"If you look at our on-boards in Monaco they are quite similar. I still do exactly what he tells me."
Alonso is also an icon in his native Spain. He is far and away the most successful Spanish single-seater driver in history, and that makes him a pioneer, a legend.
"What he has achieved, I know how difficult it was when I jumped into the rally community and I'm sure he was in the same situation," says Sainz Sr. "To win the world championship like he did, and to be recognised as one of the best-ever F1 drivers, if you look back in our country that was something completely impossible.
"Sometimes he is very direct, and when he tries to protect himself this generates some animosity. There are people who attack him, but these people, with the internet, are anonymous. Unfortunately, in Spain this can happen when you are very successful.
"His image is worse than the reality. He is very shy and that is why sometimes it's like he is defensive, but when you meet him he's actually very funny - and he loves card tricks and magic. Sometimes, he is overprotective of himself and it would be good for the people to know him a bit more.
"In a few years, when he retires, everybody will realise how big he was as a sportsman and as a driver."
The Sainz family paints a picture of Alonso as a kind, generous, funny and entertaining individual, at odds with the serious, ruthless, unfeeling caricature many would draw to describe world champions such as he.
For Sainz Jr, both images have some element of truth. "There are two Fernandos there," he suggests. "Fernando is a real winner, and all real winners have this selfishness you need to have. He is very clever, he has a lot of experience and he pushes for what he wants because he knows he is going to benefit. Then you go to dinner with him and he's not in the work environment; he cannot stop joking, asking about your life and caring about you. I have seen it.
"He knows how to separate the selfishness inside his work from his real personality."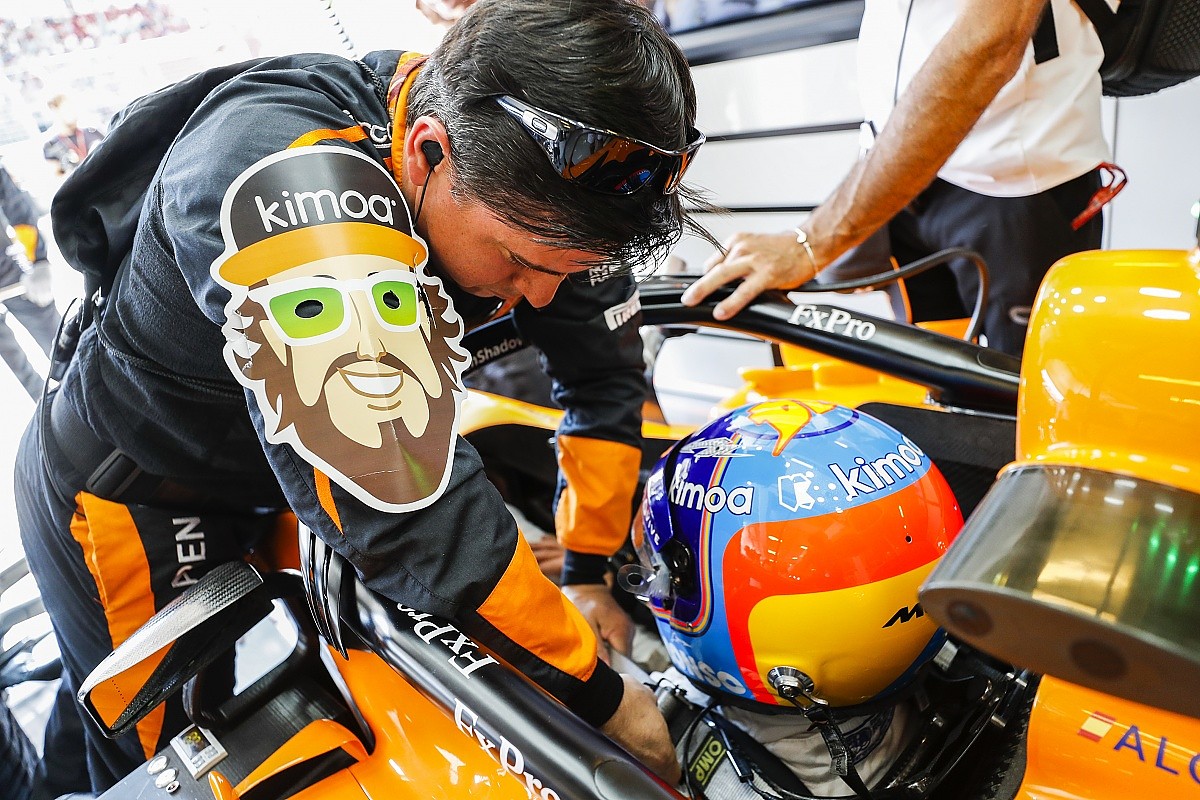 The taker
Perhaps Alonso feels the need to behave a certain way to get the most out of himself in Formula 1's cut-throat world, but leaves that version of himself behind when he walks out of the paddock gates. That would explain why former Ferrari team-mate Felipe Massa has a rather different view of him.
"It's amazing how intelligent he is at understanding the race, to see how well he uses the car, to see how good he is at using the tyres. Fernando is so complete, the biggest problem is that the way he works is very political," argues Massa, Alonso's Ferrari team-mate from 2010-13.
"He's not so honest with the way he works, very selfish, and sometimes that doesn't help him. He managed to get the team completely on his side, so the team did not respect what I was saying and was not working for both drivers.
"I've never had a problem with him, he was always kind, but in a way that you don't understand whether he's really kind, or he wants to be kind. He has a personality that you cannot trust" Felipe Massa
"It's very difficult to understand Fernando. I've never had a problem with him, he was always kind, but in a way that you don't understand whether he's really kind, or he wants to be kind. He has a personality that you cannot trust."
Massa feels the pressure Alonso puts on the teams he drives for creates friction in professional relationships. He suspects this is what happened to Alonso first time around at McLaren and at Ferrari. It's a point Symonds supports.
"He's a bit of a loner; I don't think the team is important to him other than what it can bring him," Symonds explains. "There are times in life when you don't necessarily do the best thing for the day, you do something for the long game. I don't think that comes onto Fernando's radar at all.
"When he came back to Renault in 2008 he'd got himself into a position where the only thing he could do was come back, which is something he does time and time again; he leaves himself without options. We've been talking about how clever he is, well in life he's not that clever..."
Perhaps Alonso simply doesn't care about these fleeting professional ties. Maybe they are a means to an end.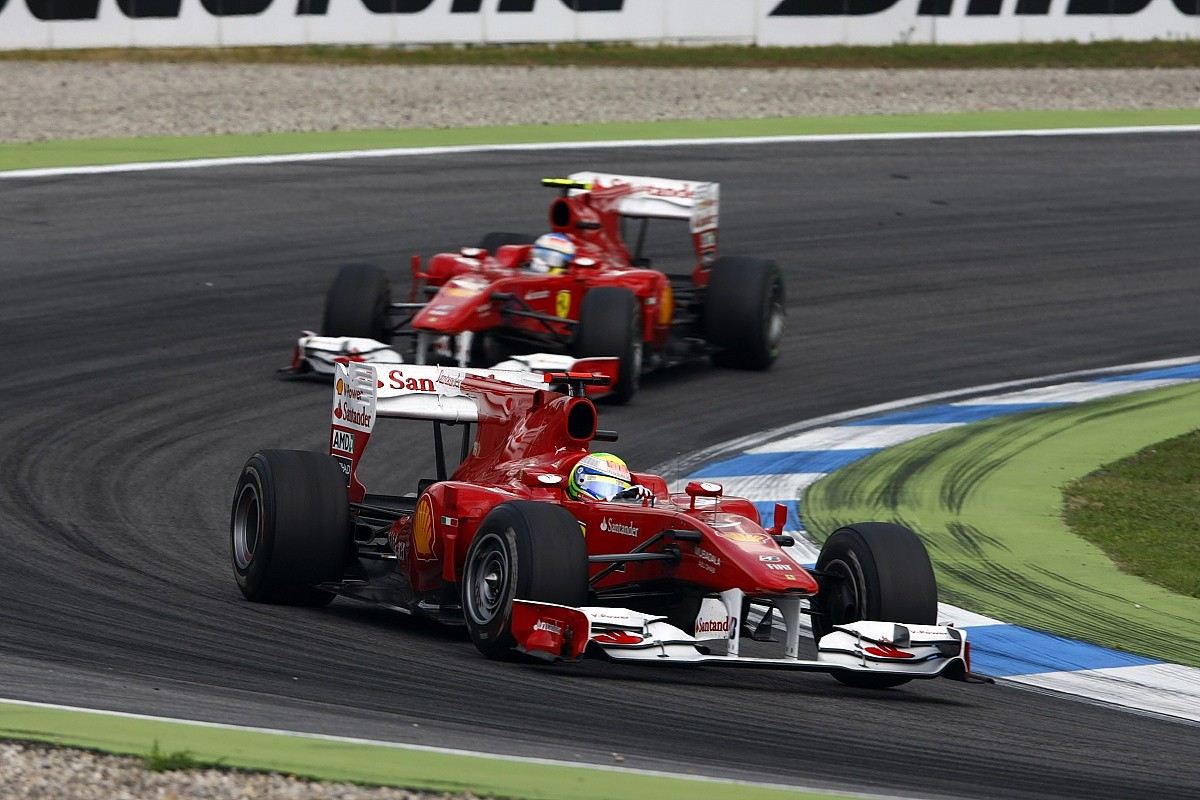 Race engineer Stella has arguably been closer to Alonso professionally than anyone over the past five seasons. He says Alonso is always completely open to begin with, but is capable of going to darker places if he feels trust has eroded.
"I have never seen him starting a new thing or a new year protecting information or creating unnecessary tension," explains Stella. "You need to understand him, treat him with a lot of respect; you don't have to be superficial.
"Sometimes I think, 'You're giving this information to your team-mate?!' but if he sees that his team-mate is doing the same he will do the same. It is not like he will be a little bit political or will be fighting to the limit at the beginning, but if you are superficial he will do it as a response. It's reactive, it's protective, and if he enters this mode he can really be very tough."
Alonso himself says that, "I forgive, but I don't forget"...
"You definitely need to know who you are dealing with, because they [champions] are not normal people, they are the selection of the selection of the selection," continues Stella.
"And we have seen in the history of Formula 1, in soccer, everywhere, that these kinds of champions can all have a sort of dark area."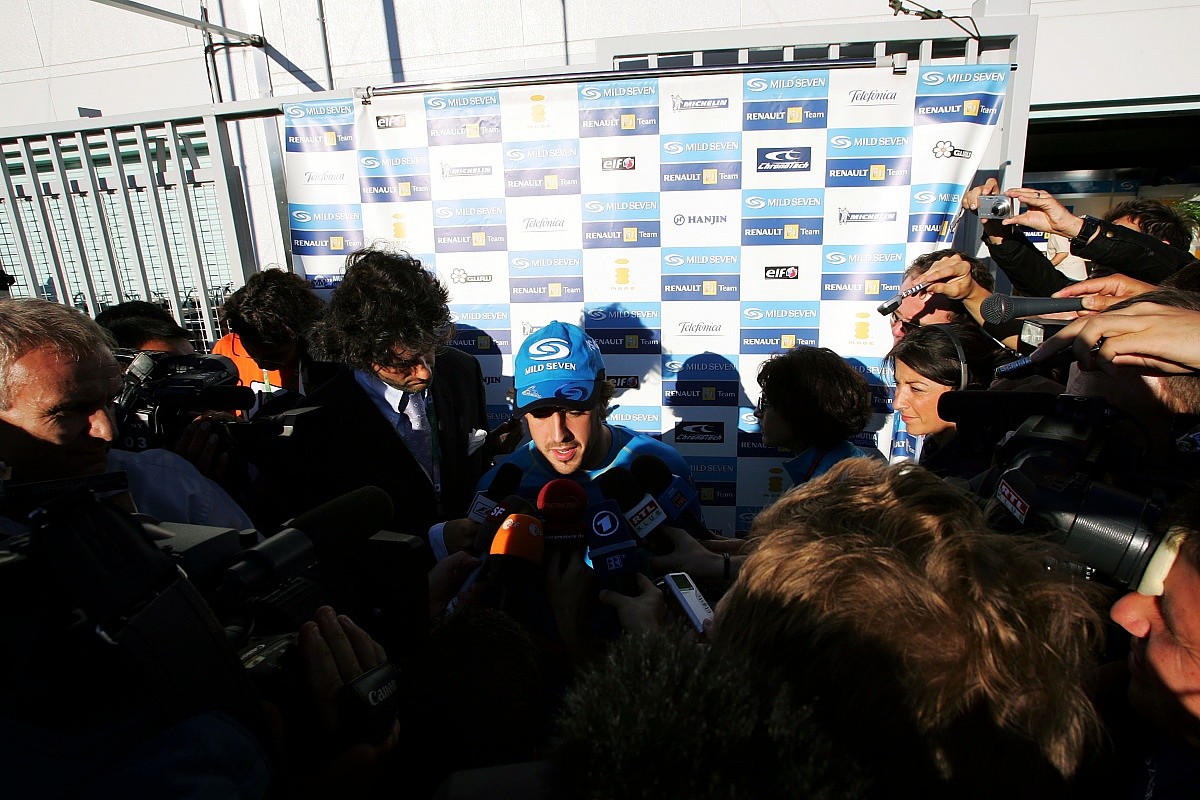 The giver
For all that Alonso may be willing to trample team-mates and teams if he feels it necessary to achieve what he wants, or fight fire with fire in the ultra-political world of mind games and subterfuge that exists just below F1's surface, there is also a kind and generous human being there.
Carlos Sainz Jr alluded to it and, although success in Formula 1 clearly demands Alonso to behave selfishly and egotistically at times, he is also prepared to give back to the world. That he recognises this while living through it is to his enormous credit.
He is an ambassador for the children's charity UNICEF, and has also helped provide scholarships for Spanish students to study motorsport engineering at Oxford Brookes University. He also recently started his own kart racing school in Spain, and has plans that are currently "pieces in my head" to start his own charity in the future. He is also domiciled in Spain, rather than adopting one of the financially efficient tax havens so beloved of his fellows among the F1 breed and the super-rich.
"The sport gave me more than I expected and doing something for other people makes me happier than any other thing" Fernando Alonso
"The sport gave me more than I expected and doing something for other people makes me happier than any other thing," he says. "Personal life is what counts and makes me happy. Formula 1 is a very nice sport, because the technology here and the cars you drive are fantastic, your salary is better than in other places, but at the end of the day it's just a job.
"Sometimes, when they ask me about this race, or another race, or a world championship, it is true that maybe you could be more happy in that moment to have an extra trophy at home, but that trophy is just your own ego in five or 10 years' time.
"You will have kids, family, different jobs, different projects in the future, and you will have some memories from this third of life that you spent in motorsport. You will have 97 trophies, or 101, but it doesn't matter too much. Your happiness is somewhere else."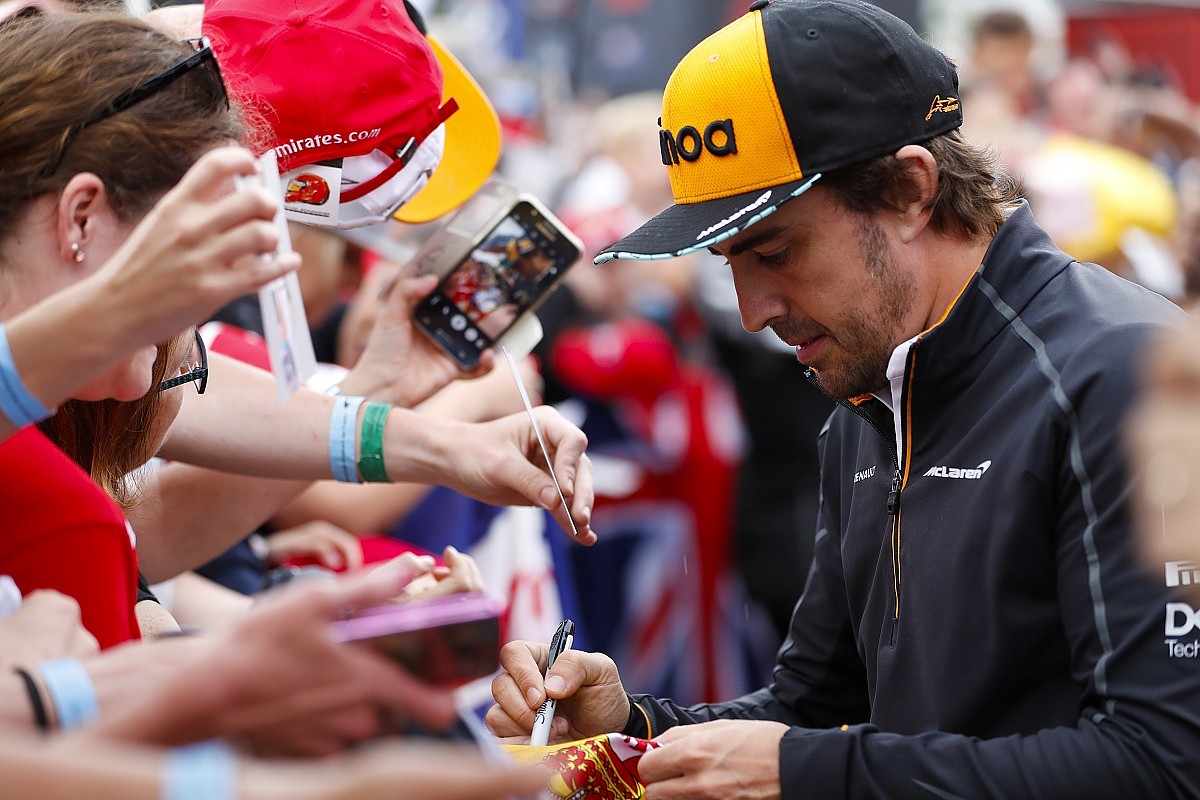 The man himself
Alonso's view on his own character is revealing. He seems very self-aware, conscious of the nature of the circus that surrounds the sport in which he earns his living, and the need to participate in that circus in a way that is not necessarily compatible with his own personal values.
"I know who I am outside F1, but that remains a question mark for everybody because I like to separate my personal life from my professional life," says Alonso, who adds that he "doesn't care" how he is perceived by those outside his inner circle.
"In F1 there is the need to play a role sometimes, like in a movie. Sometimes it is pushing the team towards one direction; sometimes it is helping a team in another political issue; some of the time it's giving some motivation to the fans; some of the time you try to put some stress in your opponents. This is the normal thing you do every weekend.
"I'm very different [away from the circuit]. I'm sure that people are very surprised, but also here the perception is not easy to get right. At the end of the day, you watch a sportsman for 30 seconds on the television, on the news after a two-hour race at 160bpm [heart rate], losing two or three litres of water. You see that man for 30 seconds and you get an impression.
"If I was in a comedy programme, and you see me for 30 seconds doing a magic trick or saying something funny, then after those 30 seconds, you'd say, 'This guy is a very nice guy.'
"Then if you see the other guy sweating and finishing a race where he was fighting until the very last lap, you see him and say, 'This guy is a little bit closed and a little bit strange.'
"That's probably the biggest point about sportsmen in general, and particularly F1. There is stress, there is adrenaline in the car, there is media attention, there are many things around that probably from the outside you get the wrong perception. Outside, I am a completely normal person, trying to enjoy time with friends."
Alonso says he finds it "very difficult or nearly impossible" to reconcile these two personalities.
"Honestly, I'm trying to be myself all the time and not trying to put on a different mask every day, but it's a hard world," Alonso admits. "We race for 19 weekends a year, but the rest of the year you are publicly exposed for everything. You represent big car manufacturers, you represent big images, you do many things that are of big importance, and you need to follow the book; you need to follow the recommendations, the rules, the right message for the right people.
"Maybe to one guy you say one thing, maybe to one guy you say different things. So everyone hears what they want to hear, even if it is not what I feel. This is not what I'd do if I could, to be honest. I try to accommodate to that, but it is difficult to be yourself here."
So who is he?
So, who is Fernando Alonso? Carlos Sainz Jr summed it up best when he said "there are two Fernandos there". That's not to suggest that Alonso suffers from some sort of personality disorder, merely that he feels it necessary to behave differently in his professional and personal environments.
Alonso is similar to most people around the world; the difference is that his work is televised and, because he is one of the best in his chosen profession, everything he says and does is analysed in microscopic detail
In this way, he is similar to most people around the world; the difference is that his work is televised and, because he is one of the best in his chosen profession, everything he says and does is analysed in microscopic detail.
That is the inherent pressure that comes with being a multiple world champion and global superstar. Alonso's characterisation of himself as an actor in a movie is apt, and he plays the part beautifully. He is prepared to be the villain when necessary.
He is clearly highly intelligent, and - like all those who excel in their chosen career - prepared to put noses out of joint and burst egotistical bubbles in order to achieve better results. His self-confidence is such that he can easily deal with the consequences of that approach.
That doesn't mean he is beyond reproach, for his way of working can have negative consequences. But to him that is simply part of the game.
And it really is a game to him. Because of this, your view of Fernando Alonso and who he is will depend on how you see F1. But listening to him talk about what's really important to him - his life away from racing - you realise he is just like you, or me, or anyone else for that matter, just a normal bloke, searching for happiness in life. The famous Steve McQueen quote: "Racing is life, everything else is just waiting" does not apply to Fernando Alonso.
There is much more to him than that.