Bumping into Jolyon Palmer in the Hungarian Grand Prix paddock, he exuded an air of calm and contentment. The perpetual state of stress that creased his face for much of 2017 has finally faded away. He looks a man revitalised now he is out of Formula 1's shark tank and back living life on his own terms.
This is a guy who found out he lost his Renault F1 seat by reading the news on Autosport, remember. That's the kind of world F1 is sometimes: merciless, ruthless, utterly unsentimental in pursuit of faster, better, stronger. Stand still and you will quickly disappear.
Carlos Sainz Jr was the man that took that drive from under Palmer's nose. Sainz agitated to exit Red Bull, realising he was likely to remain little more than a back-up option should Max Verstappen or Daniel Ricciardo ever decide to seek pastures new, which ultimately neither has, yet.
Sainz's restlessness irritated Red Bull motorsport boss Helmut Marko, who reminded Sainz it was he and Red Bull owner Dietrich Mateschitz that made Sainz's F1 career possible in the first place.
"Nobody else would give him a chance," Marko pointed out. "You know in Austria we say 'you don't bite the hands which feeds you'." Toro Rosso team boss Franz Tost suggested Sainz should show more loyalty.
The Sainz camp ultimately got its way when Renault came sniffing around for a potential upgrade in the driver department. The multi-faceted deal that allowed Toro Rosso and McLaren to swap engine partners for 2018 also included a deal for Renault to take Sainz on loan from Red Bull for the final part of '17 and this season too. Sainz began racing for Renault at last October's US GP, effectively ending Palmer's F1 career in the process.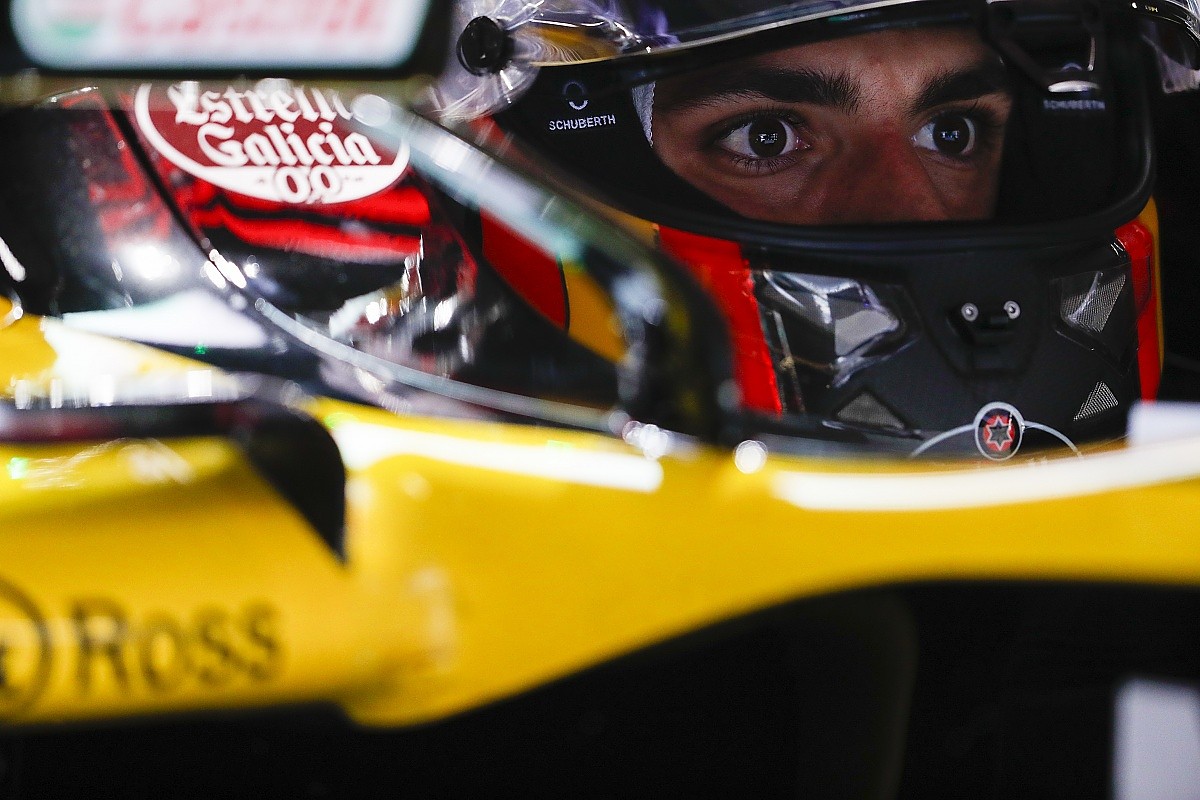 But that risky play to try to take charge of his own destiny now looks to be backfiring spectacularly on Sainz.
Tensions have been simmering between Red Bull and Renault since they almost split first time around in 2015. Theirs has been an uneasy alliance of convenience ever since. The gloves appear to have come off after Red Bull did its own deal with Honda earlier this year, with the team openly voicing frustration at long delays in Renault finding dyno time for Red Bull's Mobil fuel, Renault's apparent reluctance to make spare engines available when requested at Hockenheim, and railing once more against Renault's sub-par reliability following the MGU-K failure that put Verstappen out of the Hungarian Grand Prix. Red Bull seems more open about its unhappiness with Renault now, knowing that there will finally be sweet release at the end of this season.
Some paddock sources suggest a deal for Ocon to join Renault - on a similar loan to the one that took Sainz there - is already done, and an announcement is just a matter of time
As far as the works team is concerned, Renault has made no secret of its desire to sort its 2019 driver line-up as early as possible. Nico Hulkeberg is already contracted for at least one more season, and in the early part of '18 Sainz looked favourite to extend his stay at Enstone into a second full campaign.
But that requires Sainz to be properly released by Red Bull, which can recall Sainz from his loan until the option it has on his services expires in September. Red Bull is clearly not minded to do Renault any favours by releasing Sainz from that contract early, given it once again feels Renault's customer service has not been up to scratch, and suddenly Sainz looks vulnerable - caught in the crossfire between these two warring factions.
This prevarication has now apparently led Renault to look elsewhere. With Esteban Ocon's promotion to Mercedes on hold, thanks to Valtteri Bottas showing improved form alongside Lewis Hamilton and earning a contract extension of his own, paddock jungle drums suggest with increasing volume that Renault is now set to renew old ties with Ocon and (at least temporarily) get a French driver into its French works team.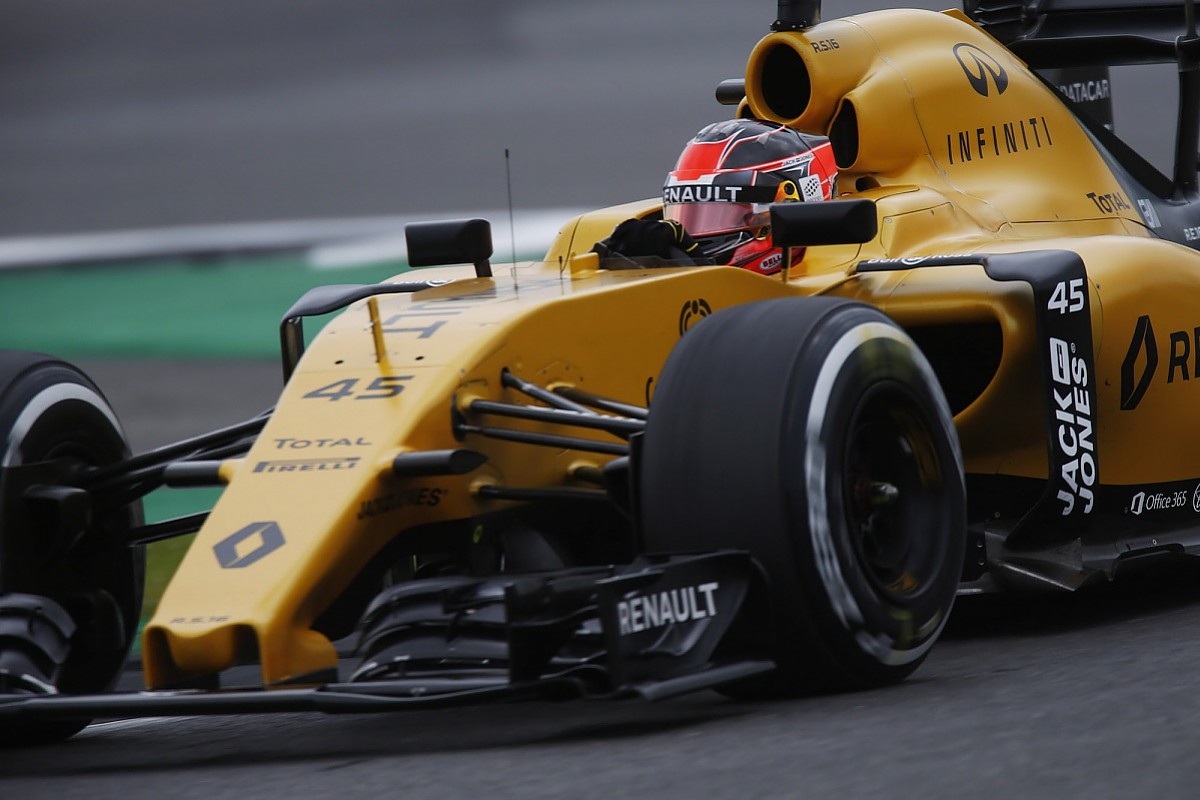 Some sources within the paddock suggest a deal for Ocon to join Renault - on a similar loan agreement to the one that took Sainz there - is already done, and an announcement is just a matter of time. If so, it would represent a win-win for all parties involved: Mercedes would get to develop Ocon further, Renault would get a French driver and someone rated very close to Verstappen-level, and Ocon would get the chance to continue his career momentum by stepping up to a bigger team, and crucially one that won't represent a direct rival to Mercedes in the short-term.
All of which renders Sainz the big loser. One paddock sage remarked "If they do it for you, they will do it to you" and suddenly Sainz looks to be next in line for the fire in Renault's ruthless pursuit of progress. Kevin Magnussen saw it coming, Palmer got burned by it, and now it seems Sainz is set to suffer the same fate his own agitation bestowed on Palmer: to be unceremoniously cast aside to make way for someone seen as potentially better - the new flavour of the month.
The extra complication for Sainz is a lack of clear alternative options. Ricciardo is expected to re-sign for Red Bull, but if he does not Red Bull is minded to promote Pierre Gasly from Toro Rosso rather than renew a potentially tense team-mate relationship between Verstappen and Sainz from their earlier days at Toro Rosso.
Sainz has made it clear he does not wish to return to Red Bull simply to race for Toro Rosso, but there is a strong possibility he won't even be offered that chance. Brendon Hartley is unlikely to be retained, but Red Bull will probably seek to place Dan Ticktum (if he can get a superlicence) alongside Gasly next season, or renew efforts to sign McLaren junior Lando Norris, before it turns to Sainz.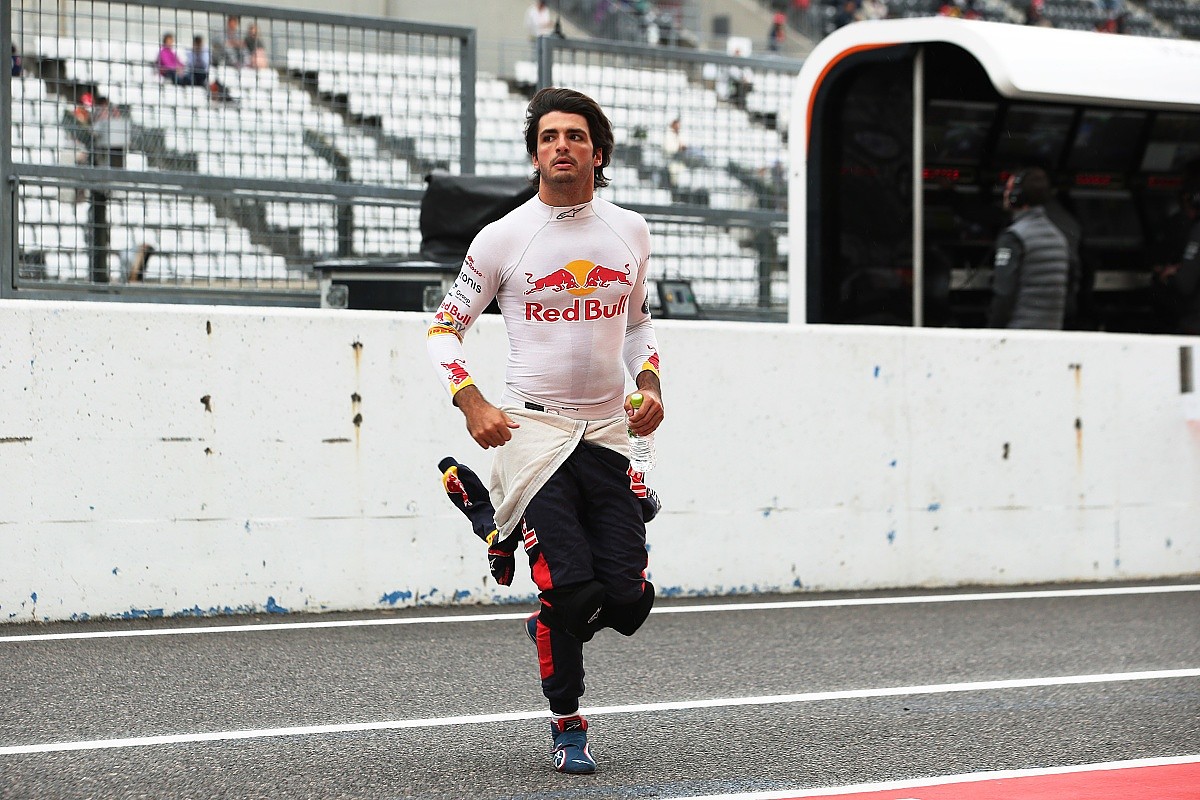 Loyalty works both ways of course, and it's difficult to see Red Bull suddenly finding sympathy for Sainz's predicament unless desperation forces its hand. For his part, Sainz has no particular interest in returning to Toro Rosso either. It would be a last resort for both parties, and something unlikely to lead anywhere beyond 2019 - a one-year stay of execution.
Sainz's best bet is probably to look elsewhere - to Haas, McLaren, Sauber, Force India, or Williams. The advantage he holds compared to Palmer in seeking to sustain his career is a stronger track record. Sainz is worthy of a seat in F1, but that's also true of many other drivers.
Suddenly, Sainz looks to be next in line for the fire in Renault's ruthless pursuit of progress
With Haas likely to retain Magnussen and possibly Romain Grosjean too, at least one seat at Sauber set to be occupied by one of Charles Leclerc, Kimi Raikkonen or Antonio Giovinazzi, McLaren holding two seats and three drivers on its books already, Force India tied up in administration, and Williams in dire straits of its own, Sainz faces plenty of competition for space in a shrinking pool of opportunity.
There is an element of living by the sword and dying by the sword at play here. Sainz took the risk while his stock was high to forge his own path, but now he is living the nightmare Magnussen envisaged of struggling to escape Hulkenberg's shadow in a team in flux.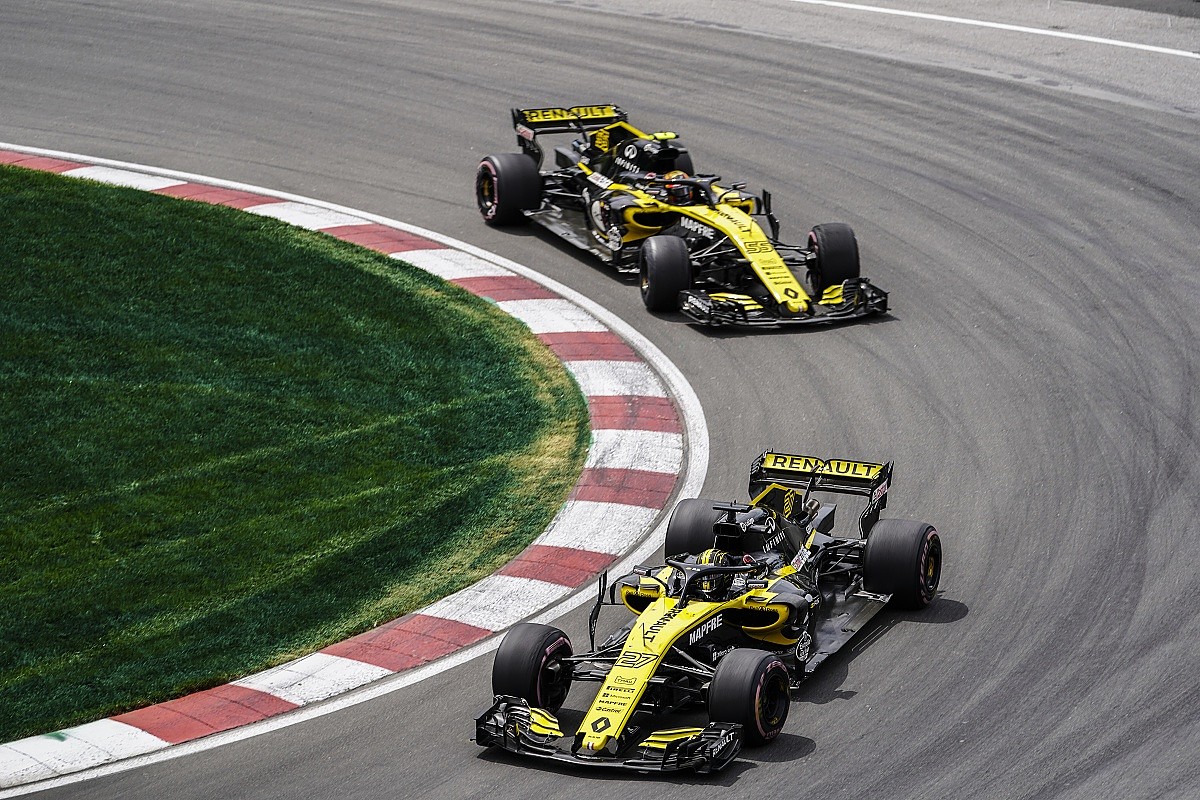 Things would likely be different had Sainz definitively out-performed Hulkenberg this season, but Hulkenberg is arguably the Kimi Raikkonen of his generation - an outstanding talent that is easy to underestimate because of his laidback nature. He's probably turned out to be a tougher nut to crack than Sainz was expecting.
Sainz is trapped by his own precarious position in the car Palmer once occupied - caught between a contract option Red Bull owns but doesn't want and a Renault team that now seems to have decided its interests lie elsewhere. There is a strange irony in the Sainz-Renault loan deal now sparking interest in copycat arrangements - the chief of which now looks set to put Sainz out of a drive.
Who knew that decision to forge his own path could come back to bite him so hard, caught as he now is between two warring factions that no longer need each other as they once did, and no longer need him either, it seems.
Sainz is now in real danger of being left behind in a world that moves on quickly and with ruthless efficiency. Palmer is one man who will know exactly how that feels. If he is possessed of gallows humour, he will no doubt allow himself a wry smile.