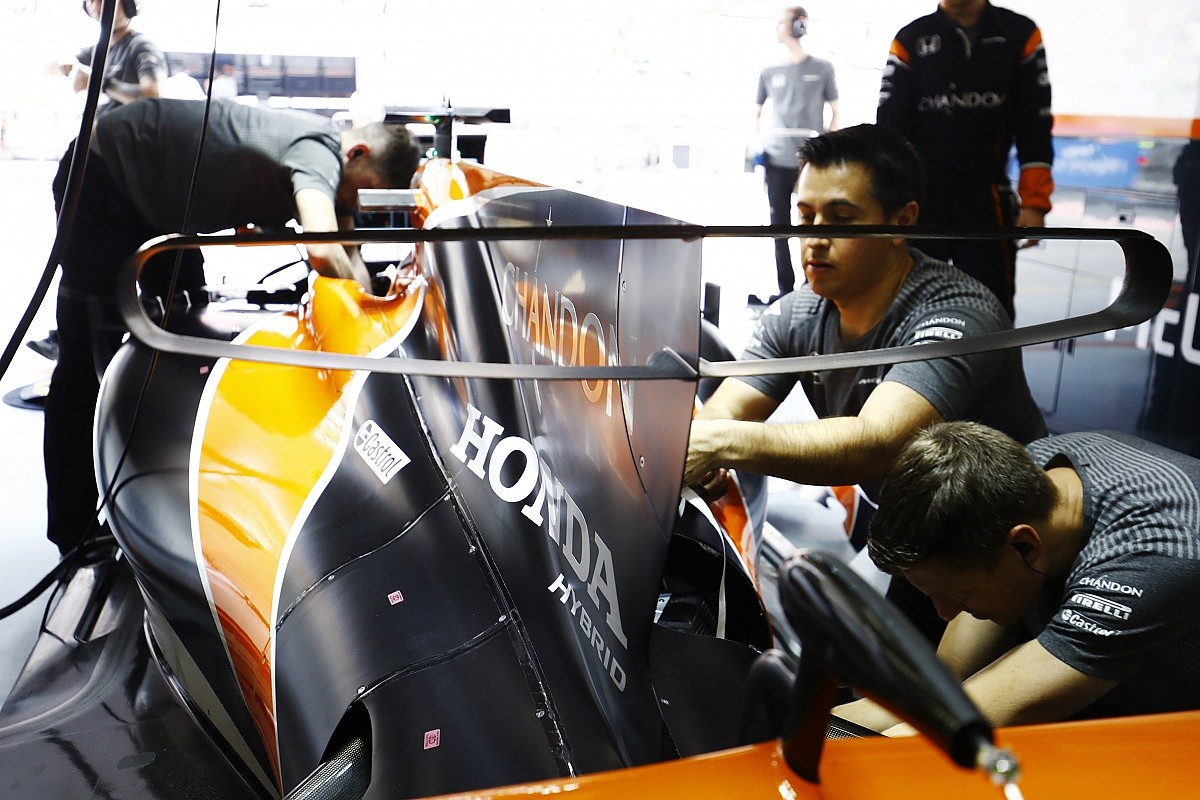 How easy would it be for McLaren to adapt its car for a Mercedes engine, given the similarities with the Honda engine?
Guus van Lienen, via email
It's a lot easier to change the power unit package today than it was a few years ago. One of the more useful things the FIA has done over the past few years is to define the length of the engine bay and the engine-to-chassis and engine-to-gearbox pick-up-point locations.