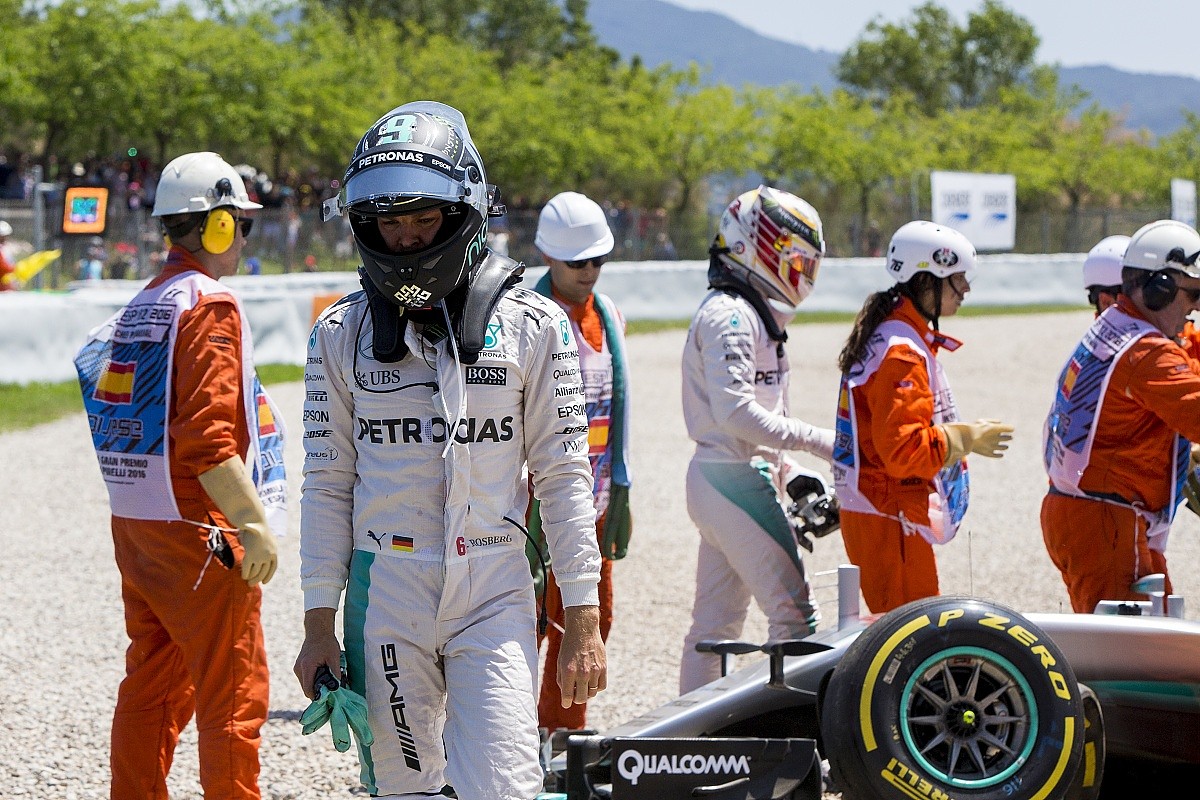 When a team says everything is fine between drivers, as Mercedes has said about its drivers, can that ever be true? What happens behind the PR?
Marcus Bates, via email

Marcus, the simple answer is no. In any team sport, the first person you have to prove yourself against is your team-mate. Drivers who are nice guys just don't make the grade.

That said, you also have to respect your team-mate and make sure you understand that the team is bigger than either of you. On some occasions survival is the best policy.

I still believe Lewis Hamilton was the one that could see the whole thing unfolding and could have done something about it a lot more easily than Nico Rosberg. Rosberg knew he had a power problem and - as any driver would do - knew he had to make his car as wide as possible. Also, the mirrors on an F1 car are pretty small and Hamilton was probably in Rosberg's blind spot.

You never want to air your dirty washing in public so the management will have had a fairly high level meeting with the drivers and explained how they see it. It will then be up to the drivers to make sure that in future they put the team before themselves.