Infiniti's global search for the best up-and-coming student engineering talent for 2016 has just begun. Now into its third successive year, the academy provides a 12-month money-can't-buy opportunity for seven world-class students to work at the Infiniti's Technical Center for Europe and the Renault Sport Formula One Team.

The Infiniti Engineering Academy is a brilliant opportunity for future talent to experience the fundamentals of automotive and motorsport engineering. So what are you waiting for?

"Year on year, we continue to strive to improve the Academy, and now, with our new and deep-reaching Technical Partnership with the Renault Sport Formula One Team, we can offer seven engineers a truly technically rich, multi-discipline engineering placement," said Tommaso Volpe, Global Director, Infiniti Motorsport.

As ever, the selection process is comprehensive. Using a third party international recruitment organisation, candidates are initially vetted by their CV before going through to a video interview. Passing the interview phase will mean further consideration by veteran engineers at Infiniti and the Renault Sport Formula One Team.

If adjudged to have the technical and personal skills that the academy is looking for, candidates will be shortlisted for one of seven Regional Finals (China, Europe including Russia, Canada, Mexico and Asia-Pacific. US and Middle East to be confirmed at a later date) to be held this summer with all travel and accommodation expenses covered by Infiniti.

Each Regional Final will play host to assessments testing aptitude, team work, individual knowledge and focus under pressure, resulting in one successful finalist per region.

The seven successful candidates will have all necessary arrangements made to commence work in the UK this October. All current students (except first year students) of engineering-related disciplines can apply for this year's Infiniti Engineering Academy and they must be both a resident and a student of a participating region to qualify.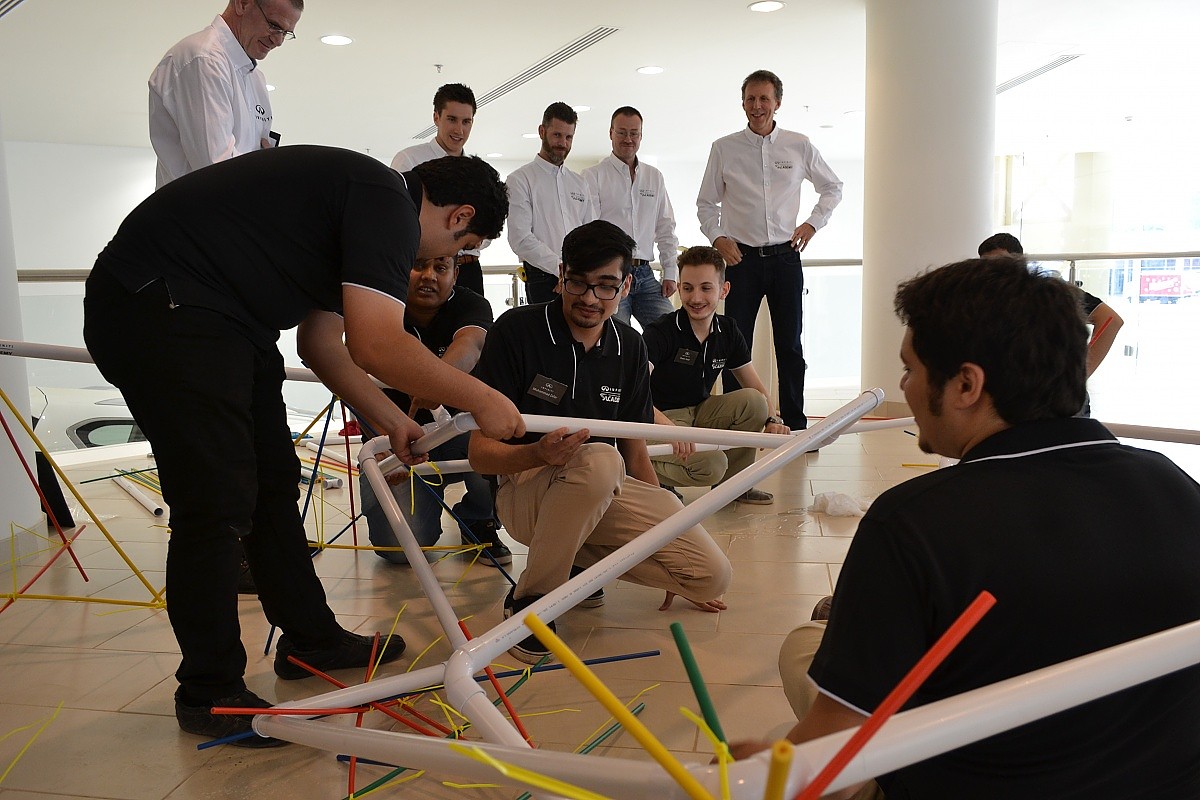 What's new in the 2016 Infiniti Engineering Academy?
Tommaso Volpe, Global Director of Infiniti Motorsport explains...
"We're now in our third successive year, and year-on-year we've grown the number of Infiniti Engineering Academy placements available. From three, to five, and to seven for 2016; our global engineering talent search continues to offer the ultimate work placement for the cream of engineering talent. This year we'll take a winner from each participating region - truly global talent on an international stage.

"In 2016 our close relationship with F1 brings direct benefits to the development of our road cars. As the Technical Partner to the newly formed Renault Sport Formula One Team, specifically for the co-development of the Renault Sport R.E.16 Power Unit's Energy Recovery System (ERS), our Academy engineers will work across both road car and race car hybrid systems; cross-pollenating the application of the mirrored technologies.

"We are looking for candidates for the Infiniti Engineering Academy that dare to be different. Engineers who think about challenges from fresh angles; brimming with the kind of creative human talents that we believe drive the greatest advances in high performance technologies. 'Game changers' may sound cliched, but the automotive industry and F1 have never been more competitive, so we need the best of the best."
Q&A
Daniel Sanham
2015 Infiniti Engineering Academy award winner
What types of projects did you work on at Infiniti?

"I worked on various aspects of the new Infiniti Q30, including the testing of the electronic systems and components within the vehicle. I've also designed and implemented two test bench systems."
How has this helped you develop as an engineer?

"Working for such a large organization has been a real eye opener. Teamwork is key and working for an efficient organization introduces you to so many different cultures and personalities which has enabled me to work better within a team."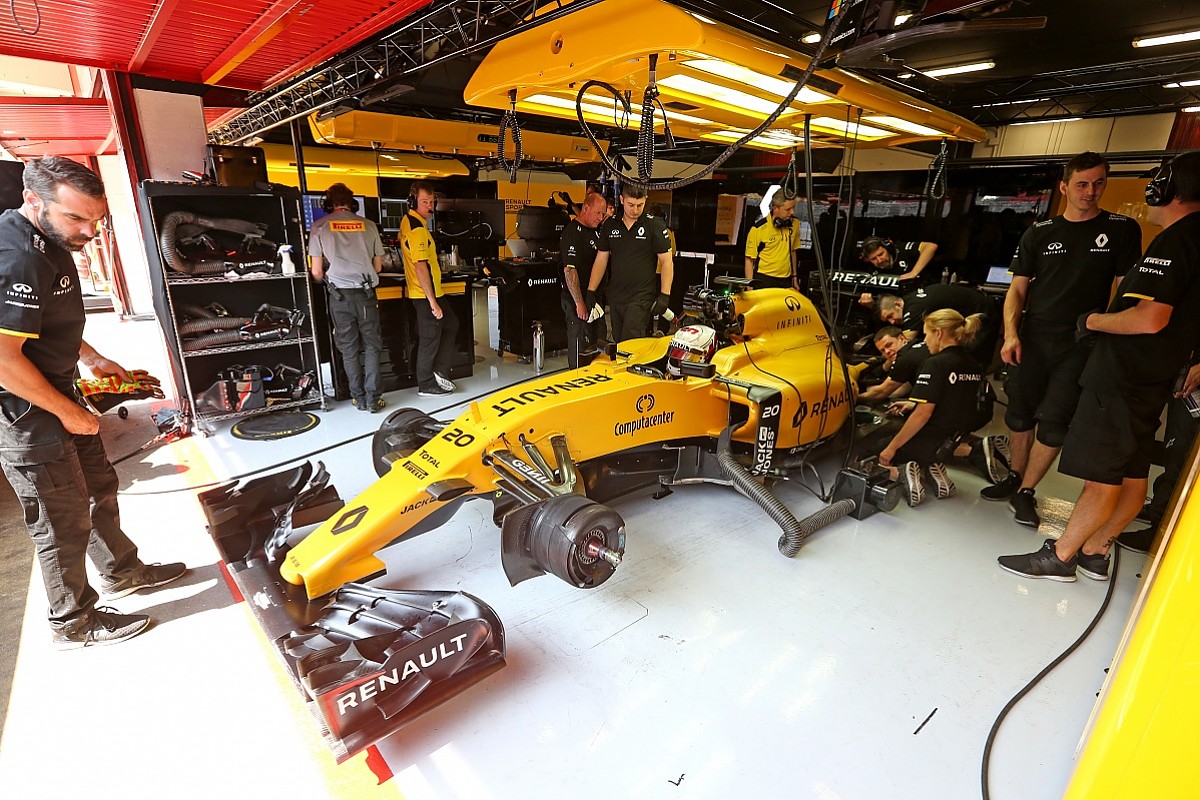 You've recently started your work placement in Formula One. What aspects are you enjoying so far?

"Every engineer wants to work at the pinnacle, the cutting-edge of their field of choice and just being hands-on with the cars has been amazing."
What advice would you give to young engineers applying for this year's Infiniti Engineering Academy?

"If you work hard, have a passion for the industry and perform well in a team, you've got as good a chance as anyone of winning."
Infiniti hybrid power: from the track to the road
This year Infiniti has become a technical partner of the new Renault Sport Formula One team. Leveraging its expertise in performance hybrids, Infiniti has been contributing engineering resources to the Renault's Energy Recovery System (ERS), which incorporates two motor generator units.
Infiniti's reputation for performance hybrid vehicles is built on the widely-acclaimed 3.5-litre hybrid engine. The Q70 sedan, equipped with this engine, has been recognized by the Guinness Book of World Records as the fastest accelerating full-hybrid car. The same hybrid system is also offered on the Q50 sports sedan.
Infiniti's strong expertise is being used by the Renault Sport Formula One team in Viry-Chatillon as a team of Infiniti hybrid specialists have moved from Infiniti's technical centre in Atsugi, Japan, to France to support development of the Renault Energy power unit. At the same time, Infiniti will use the experience from the F1 ERS system to further enhance its hybrid powertrains for road cars.
How to apply for the 2016 Infiniti Engineering Academy
This is your opportunity to secure a once in a lifetime work placement across automotive and Formula One engineering.
All applicants must be fluent in English, be a current engineering student and able to attend a regional final this summer. Successful candidates will commence their placement in October.
For more information on the Infiniti Engineering Academy, or to apply to be a part of the class of 2016, visit http://academy.infiniti.com