No amount of money would have made me willing to be at Maranello on Monday morning as part of a team that had endured one of its least successful home grands prix.

I saw Ferrari's former team principal, Stefano Domenicali, at Monza. He looked very happy after his departure in April, and there's no doubt he feels exactly the same as me.

Can you imagine it? Ferrari's most important race, in front of tens of thousands of fans, not to mention the millions watching on television. Before any penalties were issued, its cars qualified seventh and 12th, with Kimi Raikkonen moving up to 11th after Daniil Kvyat was given a 10-place grid penalty.

During my time as a technical director in Formula 1 with Jordan and Stewart, we would have been super-pissed-off with this performance. And we were never in as strong a position either budget-wise or expectation-wise as Ferrari.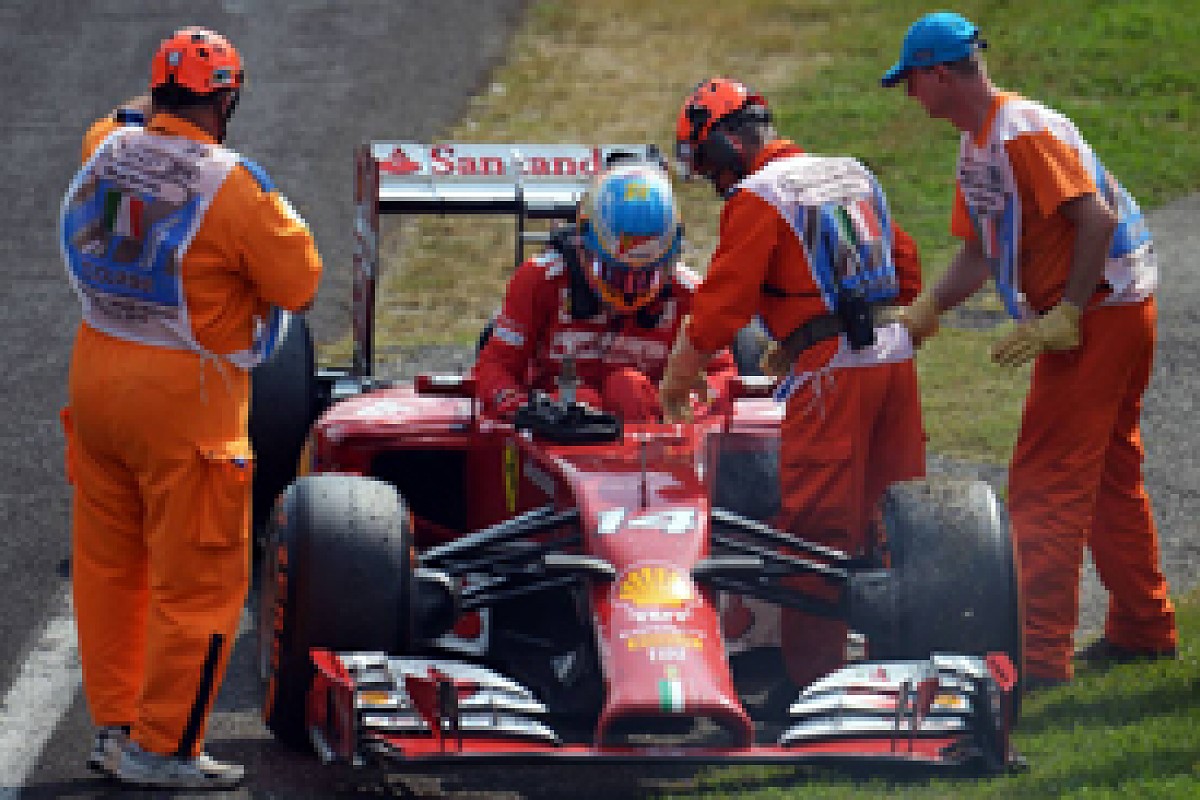 Ferrari's long run of reliability ended at Monza after Alonso retired © XPB
But in comparison to race day, Saturday was a good day for them. For it got worse on Sunday, with Alonso retiring with an ERS problem and Raikkonen finishing 10th on-the-road, but moving up to ninth once Kevin Magnussen got his five-second penalty.
Ferrari has now dropped to fourth in the constructors' championship, 292 points behind Mercedes. Alonso has slipped behind Valtteri Bottas in the drivers' championship and is 117 points behind Rosberg, with Raikkonen down in 10th and 197 points adrift.

I think you would be on very safe ground to say that the 2014 season has not met expectations. So, looking at Monza, where did the weekend go wrong?

Here's how the Ferraris performed in terms of single-lap pace. The first segment of qualifying is omitted as the fact that a number of frontrunners set their time on the slower hard-compound Pirellis distorts the picture.