Mauricio Gugelmin
March CG891
1989 French GP
His 1989 presence at Paul Ricard might be remembered more for the dramatic first-corner shunt he caused, but Gugelmin also managed to take the restart and set his sole fastest lap in F1.
The Marches were relatively competitive at the French GP - though not as strong as they would be the following year - and Gugelmin qualified 10th, a fraction ahead of team-mate Ivan Capelli.
Unfortunately, Gugelmin locked up on the run into the first tight right-hander, darted right, and ploughed into Thierry Boutsen's Williams and both Ferraris, causing a multi-car shunt and a red flag. His day, however, was not yet done.
"In some disbelief, we saw him walking quickly back to the pits after being released from the wreckage," wrote Nigel Roebuck in his AUTOSPORT report. "Yes, he told the team, he was fine, and wanted to drive. And calmly he settled himself into the spare car."
Gugelmin started from the pitlane and, once a misfire was sorted, set fastest lap, nearly half a second clear of everyone. Then his clutch failed. The future IndyCar star was thus an unclassified finisher after a dramatic day.
Two other solo fastest lap setters came in 1989, both in tricky weather conditions. Jonathan Palmer scored his in the rain-hit Canadian GP before crashing, while Satoru Nakajima was fastest in the appallingly wet Australian GP.
"This man who is ordinarily a drone in F1 suddenly began to drive like an ace," wrote Roebuck. "It may never happen again, but in Adelaide he was inspired."
It never did happen again, but Nakajima's reward on his day of days was fourth for Lotus, after qualifying on row 12...
Richard Attwood
BRM P126
1968 Monaco GP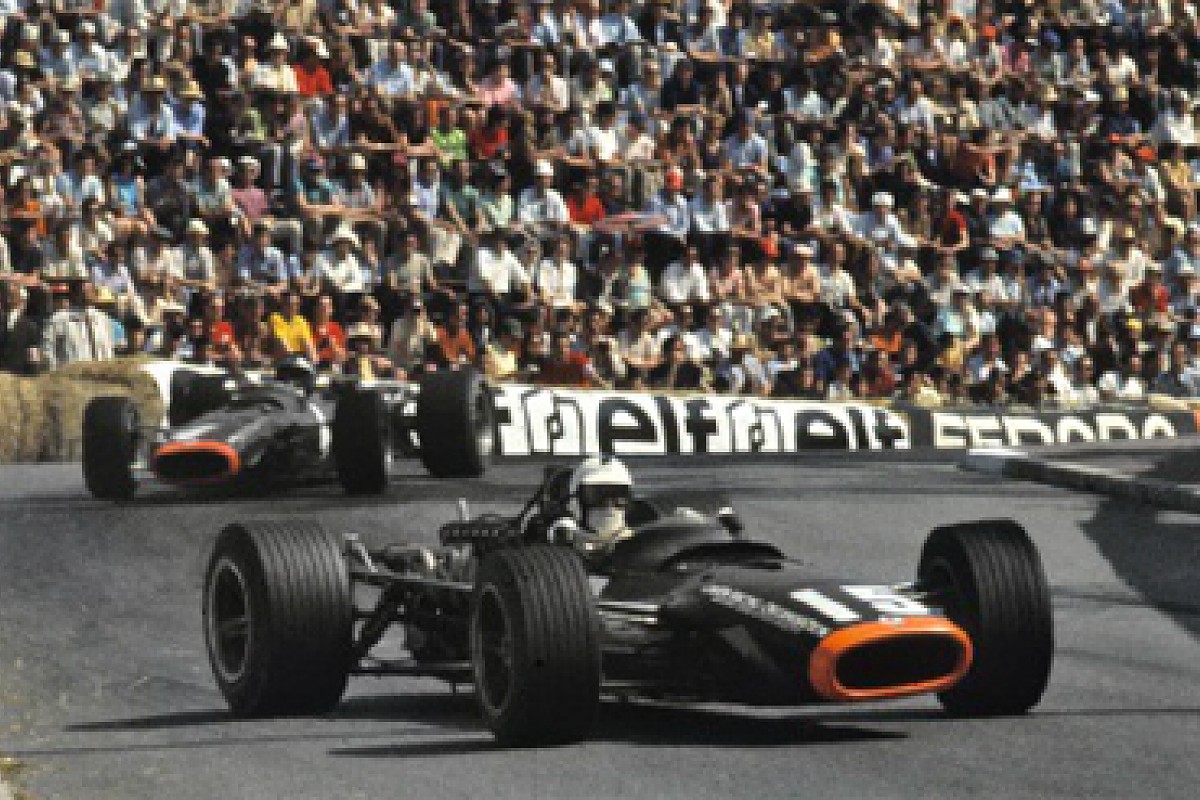 The Lotus 49 was the thing to have around Monaco in 1968, Graham Hill taking pole in his B version, 0.6 seconds ahead of Johnny Servoz-Gavin's Matra and the older Rob Walker-run 49 of Jo Siffert.
Attwood, who had won the 1963 Monaco Formula Junior race, was 1.4s slower than Hill in sixth.
Servoz-Gavin, deputising for the injured Jackie Stewart, grabbed the advantage from Hill at the start, while Attwood held sixth. The Matra's suspension collapsed after Servoz-Gavin hit the barrier, leaving Hill leading Siffert. Jochen Rindt (Brabham) then crashed, Siffert's 49 failed and the Honda of John Surtees hit gearbox trouble.
So, after just 18 of the 80 laps, only five cars were left and Attwood was now up to second.
The gap between Lotus and BRM grew to as much as nine seconds at one stage, but Attwood kept chasing, helped by Hill sitting in a pool of petrol.
"With a bare 10 laps still to be covered, Attwood launched his final onslaught," wrote AUTOSPORT's Patrick McNally. "Lap after lap he clipped fractions off the already shattered lap record, finally getting down to 1m28.1s as he closed relentlessly on the Lotus."
That effort on the final tour was 0.1s faster than Hill's pole and 0.8s faster than anyone else managed, but it was not enough. Hill took his fourth Monaco win by 2.2s from Attwood, who nevertheless scored his best world championship result.
Gunnar Nilsson
Lotus 78
1977 Belgian GP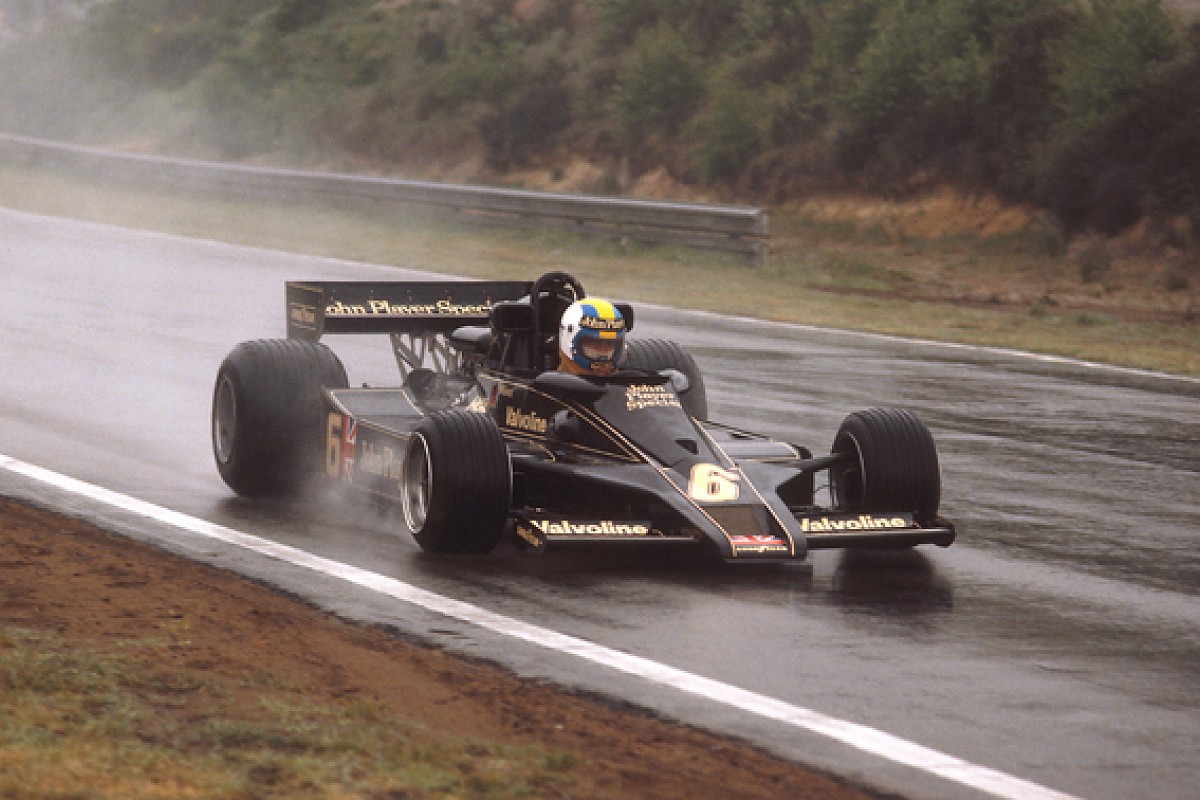 As Mario Andretti's number two at Lotus in 1977, Nilsson rarely got to steal the limelight, but in a tricky wet-dry-wet race at Zolder he had a day that got him into the record books.
The Lotus 78 was getting into its stride by round seven, as Colin Chapman prepared to move the F1 goalposts again, and Nilsson qualified third, albeit 1.81s down on Andretti.
He then ran third behind John Watson's Brabham and Andretti at the wet start, only for the American to nudge the leader under braking, causing both to spin. Nilsson was delayed too, allowing Jody Scheckter (Wolf) to slip by.
Scheckter drew away before everyone started pitting for slicks, but then threw away the lead with a spin. That briefly allowed the Lec of David Purley to the front before he too stopped for a tyre change, handing the lead to Niki Lauda, Ferrari having performed one of the more rapid stops. At this point, Nilsson was back in seventh.
The Swede overtook Alan Jones and Vittorio Brambilla before drizzle brought some back into the pits for wet rubber. That brought Nilsson up to third, which became second when the McLaren of Jochen Mass went off, leaving just Lauda ahead of the Lotus.
"Now Lauda's lead was starting to look distinctly tenuous, for Nilsson was really pressing on," wrote AUTOSPORT's Nigel Roebuck. "He had no need of a dry track for, even in the drizzle, the leading Ferrari was getting bigger and bigger."
Nilsson finally took Lauda on lap 50 of 70 and then pulled away, recording his fastest lap as he did so, to score a comfortable first F1 victory. Sadly, it was also to be his last, Nilsson succumbing to cancer just over a year later.
Karl Kling
Mercedes W196
1954 German GP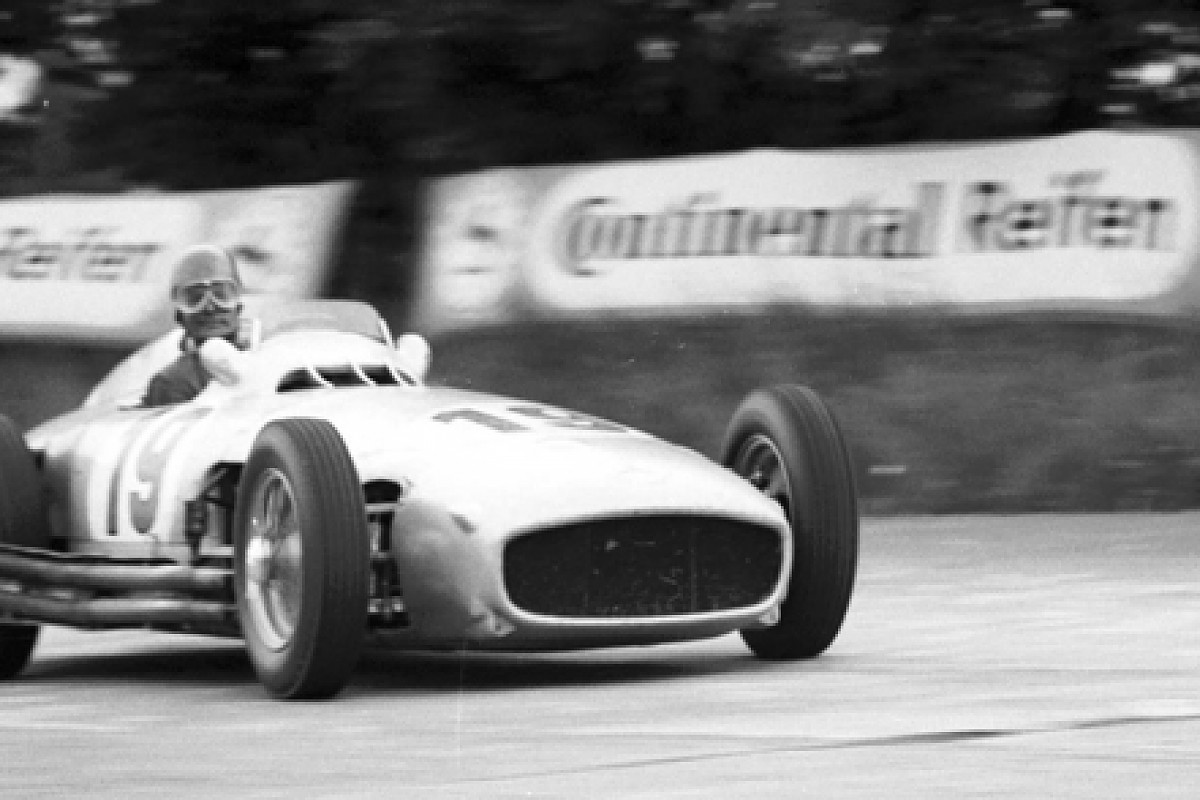 On more than one occasion in 1954, AUTOSPORT questioned the ability of various Mercedes drivers to strongly support number-one driver Juan Manuel Fangio.
The issue would later be solved by the arrival of Stirling Moss, but there were moments before that when Fangio's was not the lone Mercedes at the front of a GP.
Karl Kling, having run with Fangio throughout the French event at Reims, put in perhaps his best F1 performance on home ground at the awesome Nurburgring Nordschleife.
In front of an estimated audience of 300,000, Mercedes ran four cars, three with new open-wheel bodywork - for Kling, Hermann Lang and Fangio - and a streamliner for Hans Herrmann.
Kling, who spotted a fuel leak before the off, had to start on the ninth and last row, but he rapidly made progress. On his early charge, he set fastest lap and passed pre-war ace Lang, who then spun, and went after Fangio.
Kling actually grabbed the lead from the great Argentinian for two laps before suspension problems struck, eventually limiting him to fourth.
AUTOSPORT noted that: "Kling received a 'wigging' from [team boss] Alfred Neubauer for needlessly dicing with Fangio. In any case, carrying less fuel than Juan Manuel, he had to stop again and could not have caught him."
However, many years later in an interview for ESPN, Kling expressed a different view. "Every time when I passed the start/finish line I pointed to the seal at the back, but they didn't understand," he said.
"Normally the fuel would have been enough for the 500km, but I was losing fuel. I was trying to make up some time so I could make a pitstop to refuel."
Whatever, that German GP ended a three-race run of one-hit fastest lap wonders.
On Mercedes' return to GP racing at the French GP, Herrmann had set fastest lap early on before his W196's engine blew up, while Argentinian Onofre Marimon (Maserati 250F) and Frenchman Jean Behra (Gordini 16) were two of seven drivers credited with fastest lap at the 1954 British GP. Timing for that event was only recorded to the nearest second!
Henri Pescarolo
March 711
1971 Italian GP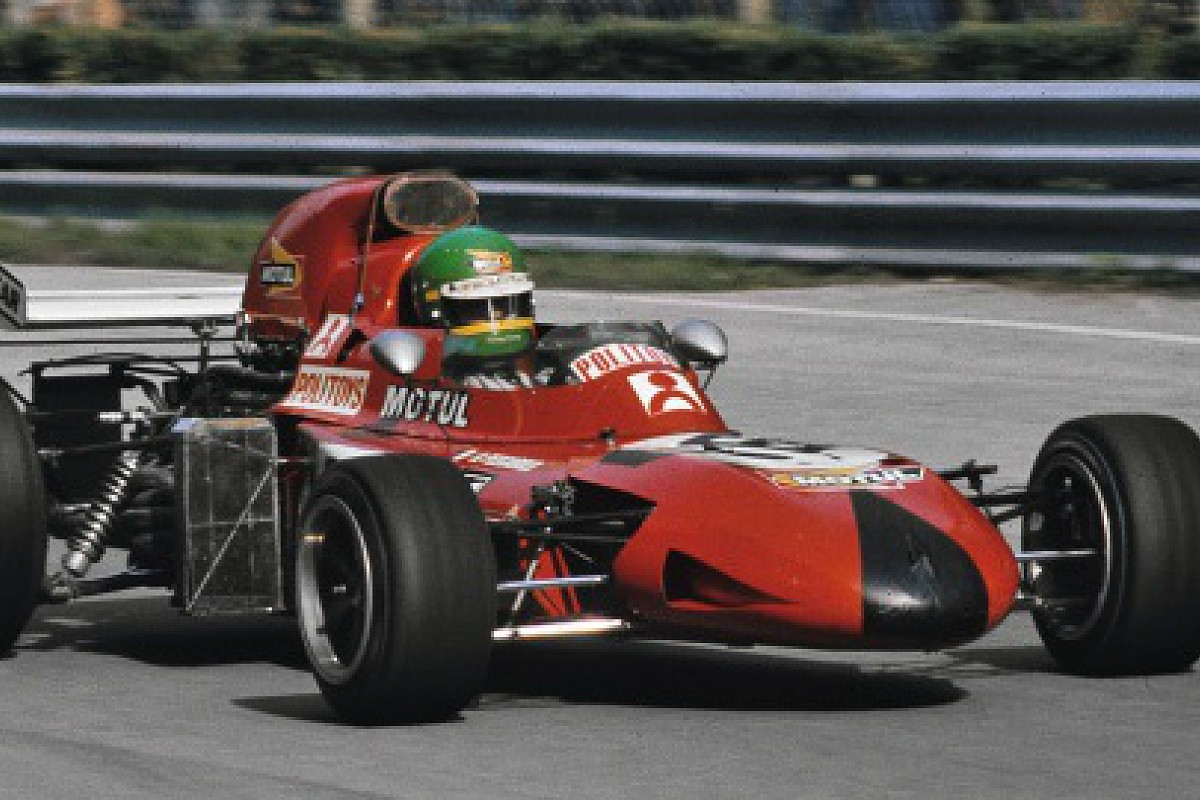 Better known for his sportscar successes, including four Le Mans victories, Pescarolo's sole fastest lap came in one of the most famous of all F1 races, the final classic slipstreamer at the pre-chicane Monza in 1971.
Team Lotus was absent to avoid any potential manslaughter charges following Jochen Rindt's fatal crash in 1970 and McLaren and only sent one M14, but there was still a 23-car field.
Pescarolo, driving a Frank Williams-entered March, qualified 10th, 1.37s off Chris Amon's polesitting Matra. That meant little in the race as much of the pack slipstreamed each other in a big swarm in the early stages.
Once a low-fuel-pressure problem cured itself, the Frenchman pushed and was rewarded with a new lap record at 153.5mph.
"I was altogether with a group of cars in a big pack as usual at Monza," remembers Pescarolo. "It was a question of being behind the group on one lap and being ahead on the next one, and ending up with fastest lap.
"The March that year was very good on fast circuits."
The 711 ran without the bodywork around the radiators at Monza, but Pescarolo says that wasn't a bid to find extra speed.
"There was a big overheating problem with the March and Frank took some bodywork off the car," he adds. "It was to cure that problem rather than for top speed."
Pescarolo's pace went unrewarded on this occasion, the March falling back and then retiring with suspension problems, denying him the chance to be involved in the dramatic multi-car finish.
Mike Hailwood
Surtees TS9B
1972 South African GP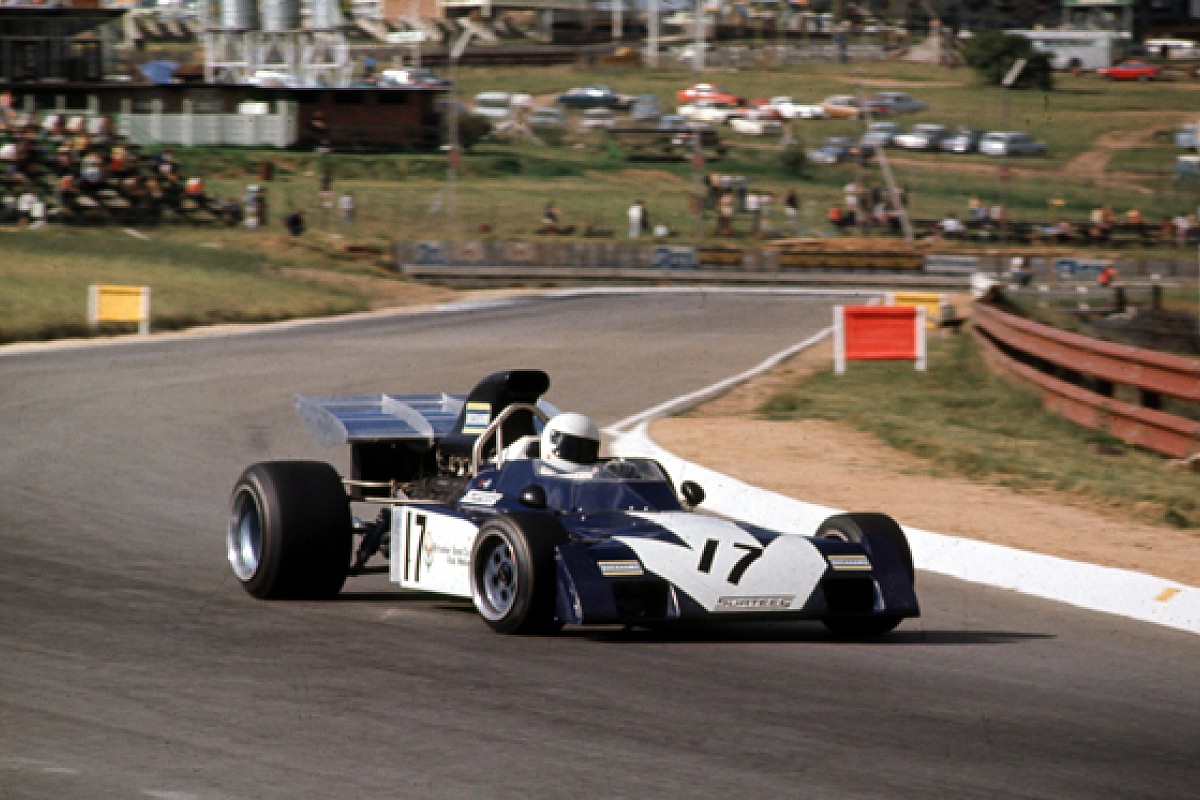 It's easy to forget that bike hero Hailwood's transition to four wheels was pretty strong, if not as fantastic as his F1 team boss John Surtees.
At Kyalami, Hailwood was on the pace quickly and qualified his Surtees fourth, 0.4s behind poleman Jackie Stewart. The Scot's Tyrrell soon overcame the fast-starting Denny Hulme and edged away as Hailwood chased the McLaren and Emerson Fittipaldi's Lotus in a fight for second.
As Hulme started suffering with an overheating DFV, Fittipaldi went by and started closing on Stewart. Faster than all three was Hailwood, however, who set the fastest lap after passing Hulme, caught and overtook Fittipaldi, and started pressuring Stewart.
"It was great racing as Hailwood and Stewart flashed past the grandstands side by side on lap 27," said AUTOSPORT's race report. "The leaders were now well and truly lapping the backmarkers, and still Hailwood stuck to the tail of the Tyrrell."
It wasn't to last, as the Surtees suffered a rear-suspension failure and pitched Hailwood off. Given that Stewart soon retired and Fittipaldi hit tyre issues, Hailwood could well have scored his - and the team's - first world championship GP victory. As it was, both would have to settle for second best, Hailwood's TS9B finishing runner-up at that year's Italian GP.
Marc Surer
Ensign N180B
1981 Brazilian GP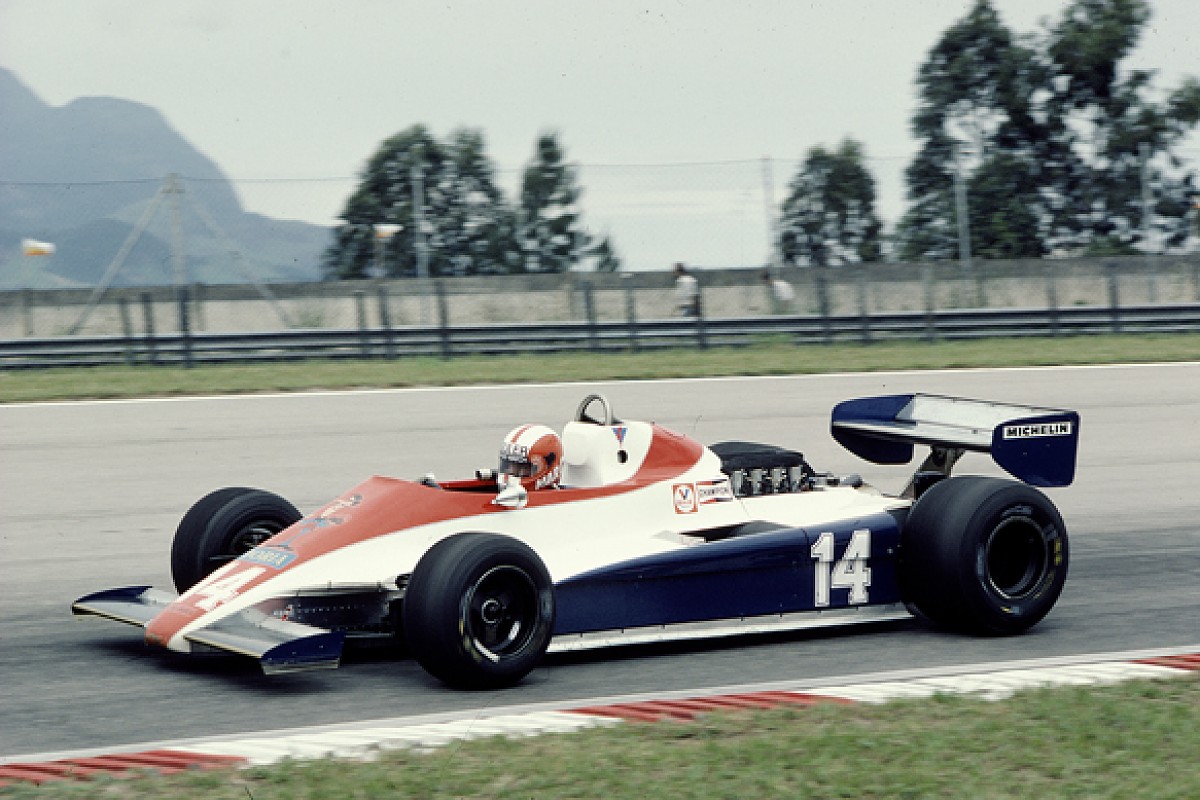 Swiss driver Surer was a star in Formula 2, taking the 1979 European title, but never really made a breakthrough in F1 despite starting 82 world championship races. He did, however, get the brief chance to show his abilities in a GP hit by bad weather.
As the top teams battled to get around the ride-height rules attempting to ban ground effects, Surer's Ensign was left well behind in normal dry running. At Rio in 1981 he qualified 18th, some 3.5s slower than poleman Nelson Piquet's ground-hugging Brabham.
Come the race, though, the heavens opened and Surer made his presence felt. The Ensign managed to dodge a multi-car incident, triggered by Gilles Villeneuve and Mario Andretti, to reach the first corner in ninth. Although Jean-Pierre Jarier's Ligier, on its own charge from the back, went by for a few laps, Surer made good progress up the field.
He passed Keke Rosberg's Fittipaldi for seventh on lap 18 and got back ahead of Jarier when the Ligier ran wide 11 laps later.
With Williams drivers Carlos Reutemann and Alan Jones dominating the race after Piquet decided to start on slicks, the Ensign now started pressuring John Watson's McLaren for fifth. The two Ligiers of Jarier and Jacques Laffite joined in to make the tussle the highlight of the race.
Finally, just after half-distance, Watson spun and Surer shot by. Unleashed, he immediately closed on the Lotus of Elio de Angelis, setting fastest lap as he did so, and moved into fourth with 14 laps to go.
He ran out of time to catch the Arrows of Riccardo Patrese, but scored what would be Ensign's best result of the season after a fine drive.
Eddie Irvine
Ferrari F399
1999 Canadian GP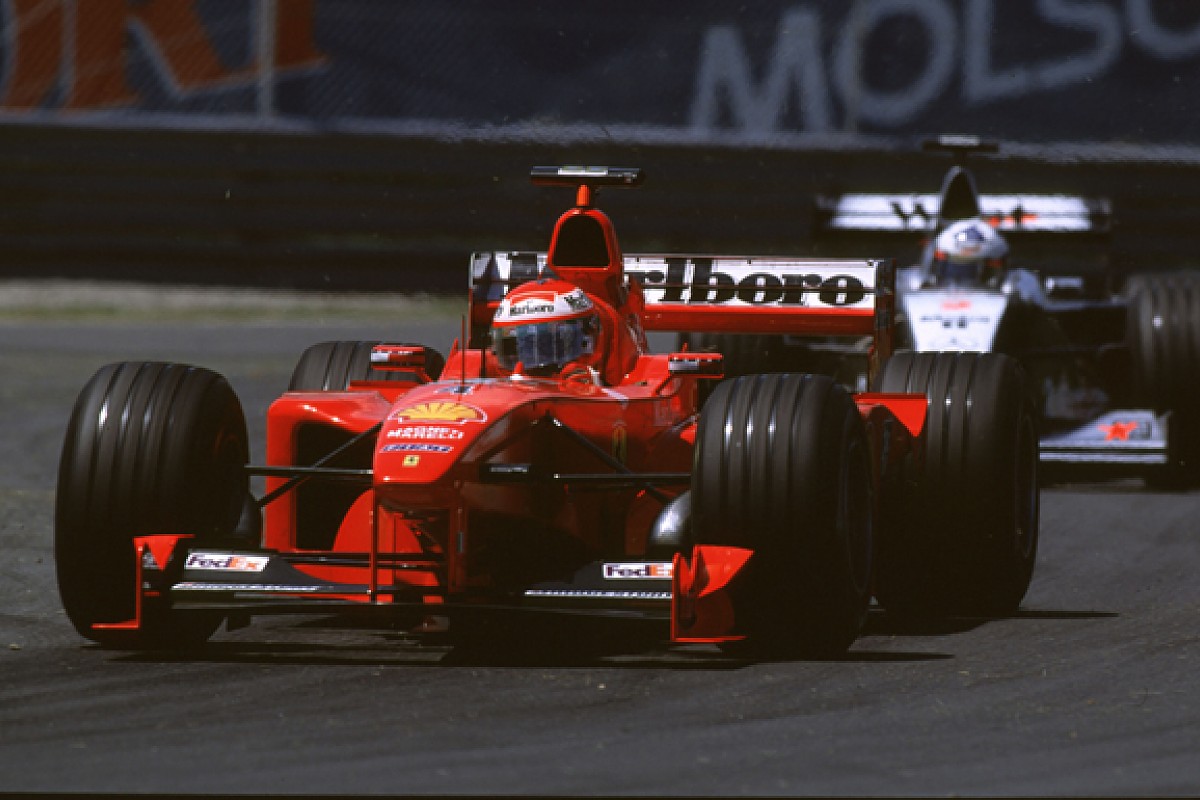 Although he fought Mika Hakkinen for the 1999 F1 title, Irvine was usually a contender for points rather than outright wins. In Montreal, though, the Irishman felt only yellow flags had kept his Ferrari off the front row in qualifying.
He ran second in the race after team-mate Michael Schumacher crashed, and was in the hunt for victory before being punted into a spin by David Coulthard's McLaren.
"The car felt a bit peculiar for a bit, but soon it was fine again," said Irvine at the time and he duly started a recovery drive that would take him to third.
"My car was perfect today. Probably the best I've ever had."
Pedro de la Rosa
McLaren MP4-20
2005 Bahrain GP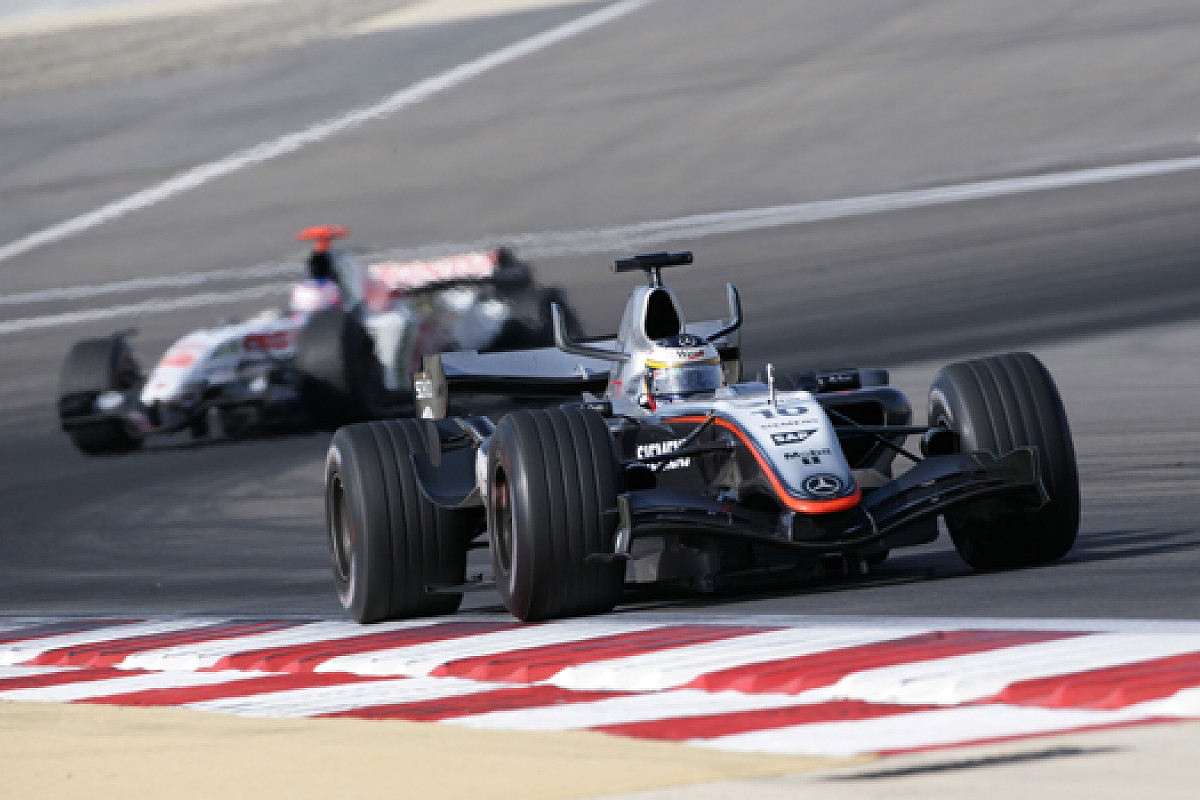 "It may turn out that this was my last ever F1 race," said Pedro de la Rosa after the 2005 Bahrain GP, "and in a way I don't mind if it is because at least I proved a point with fastest lap."
De la Rosa would, in fact, get to start quite a few more GPs, but never in a machine as quick as McLaren's MP4-20. The car struggled with tyre warm-up, a hindrance in qualifying, but a benefit in the races during the one-set-of-tyres-per-race era.
Deputising for the injured Juan Pablo Montoya, de la Rosa outqualified team leader Kimi Raikkonen, but proved race-rusty. The Spaniard, in his first F1 outing since 2002, was outfumbled in the early tussling and was then stuck behind Takuma Sato's BAR for many laps.
Once free, he proved quick, setting better in- and out-laps than Raikkonen.
He eventually overcame Mark Webber's Williams to finish fifth, having taken fastest lap along the way.
"De la Rosa had come into this race determined to make an impression," wrote AUTOSPORT's Mark Hughes. "His wheel-to-wheel skills may have been a bit suspect, but his speed was not."
Piero Taruffi
Ferrari 500
1952 Swiss GP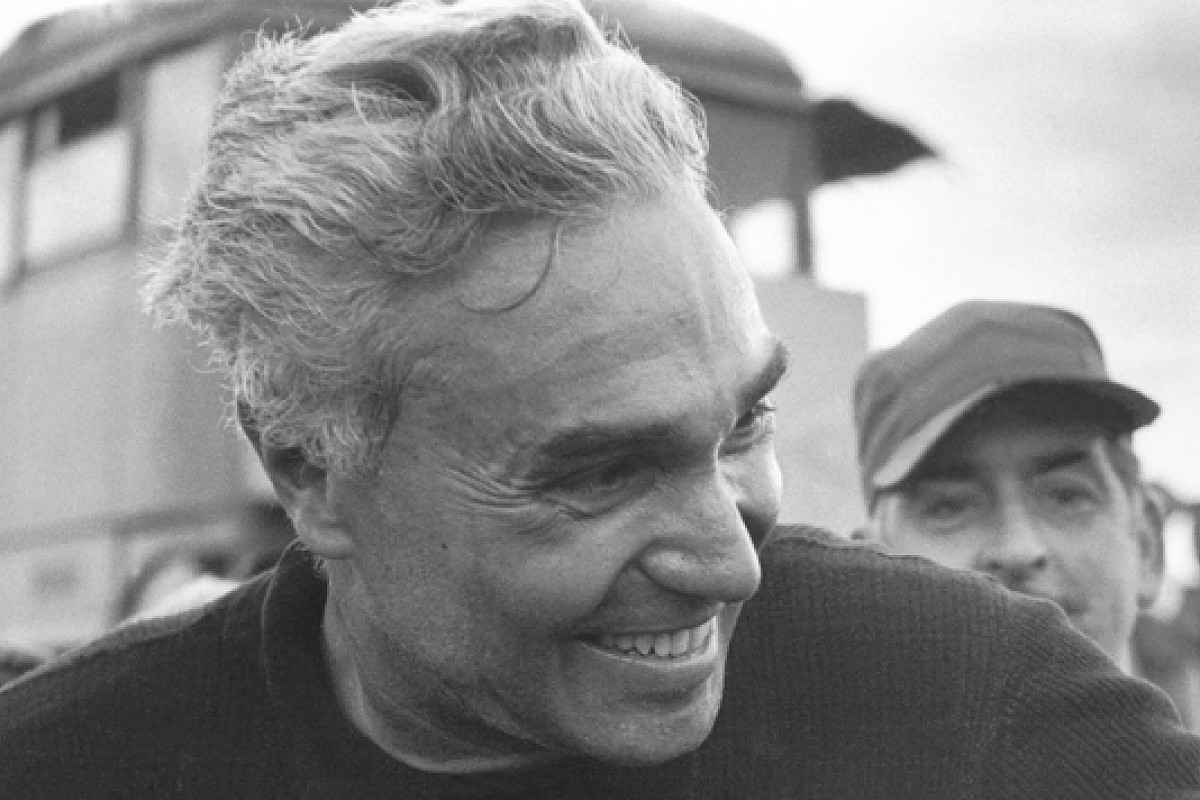 Alberto Ascari became the dominant force of the Formula 2 era of the world championship, but he missed the very first round run to those rules at Bremgarten. With Ascari away at the Indianapolis 500, the dominant Ferrari 500s of 1950 world champion Giuseppe Farina and Taruffi set the pace.
Veteran Farina beat Taruffi to pole, but retired from the race, as did the rapid new Gordini of Robert Manzon, leaving Taruffi to set fastest lap and take an easy win by almost three minutes.
Taruffi would score podiums - and finish third in the 1952 standings - but never again managed a points-paying win, or fastest lap.
Thierry Boutsen
Williams FW13B
1990 German GP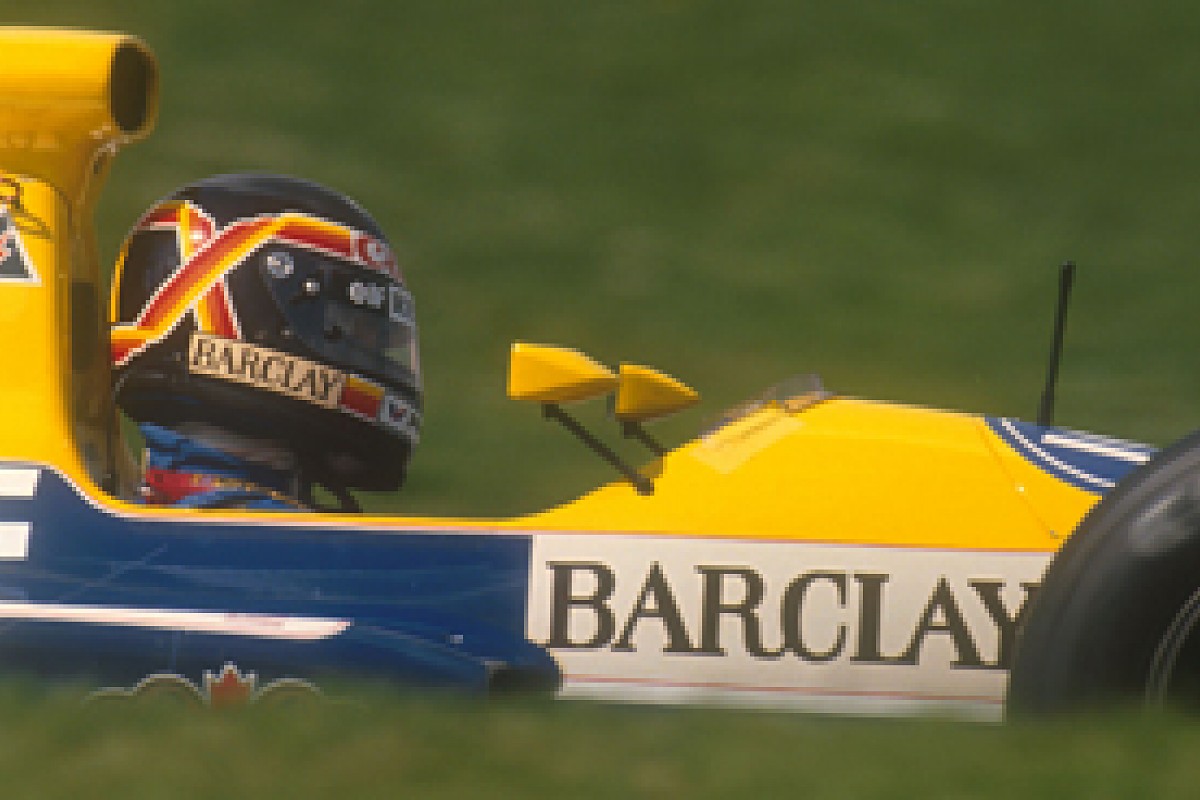 His efforts at Hockenheim in 1990 were not spectacular, but Boutsen nevertheless ended up getting fastest lap.
He slid off early on and was running sixth before pitting. He fell to ninth and charged back to sixth, setting his rapid time along the way.
"I think I may have had a puncture, though I am not sure," recalls Boutsen, "and I came out on fresh tyres. It is nice to have a fastest lap on my record and, at the time, it gave me a psychological boost."
The Belgian did indeed go on to take the first - and last - pole position of his career at the next round in Hungary, and score his third GP victory.
Roberto Moreno
Benetton B191
1991 Belgian GP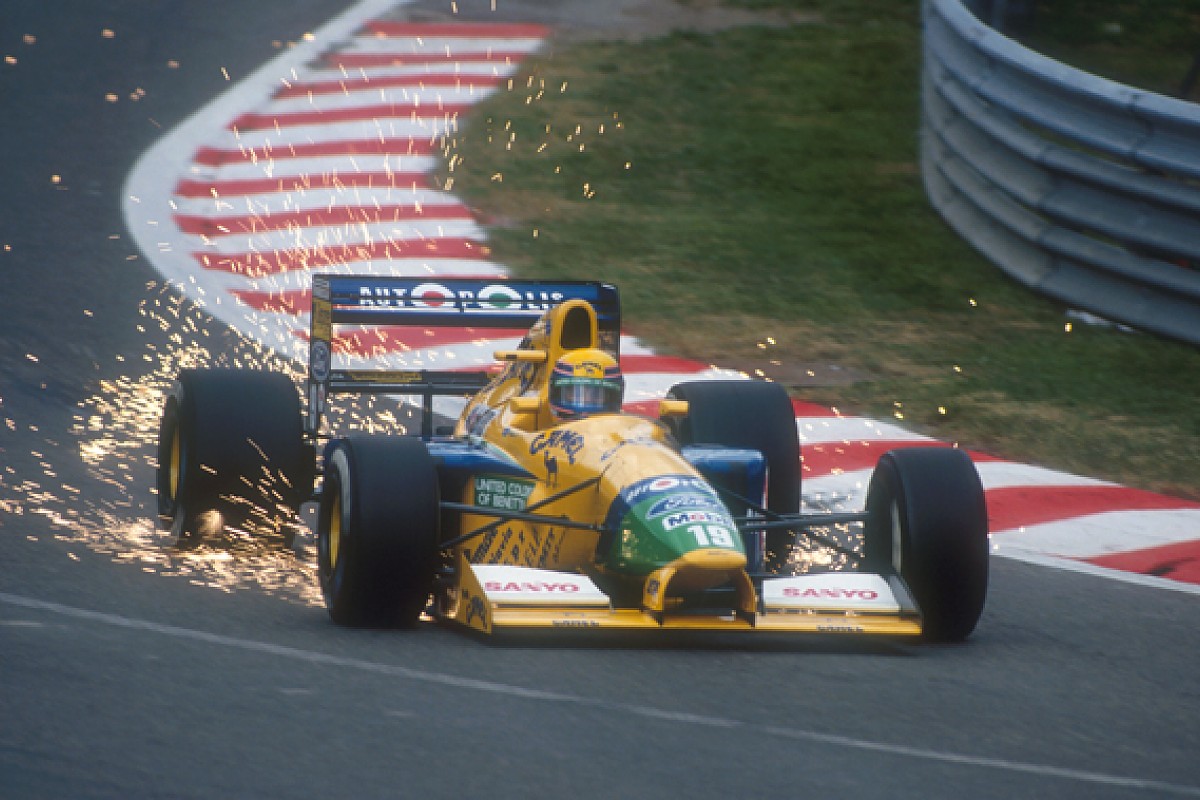 Ultimately a veteran of 41 GPs, Moreno's fastest lap came just before he lost his drive. A young Michael Schumacher was the star of Spa in 1991, qualifying seventh on his F1 debut for Jordan, and by the next race at Monza he had swapped seats with Moreno.
But while Schumacher's Belgian GP lasted only a few hundred yards, thanks to clutch failure, Moreno drove a steady race to move up from eighth to fourth as others faltered.
The Brazilian made a stop for tyres in the closing stages, allowing him to set the quickest tour during his final laps as a Benetton driver.
Timo Glock
Toyota TF109
2009 European GP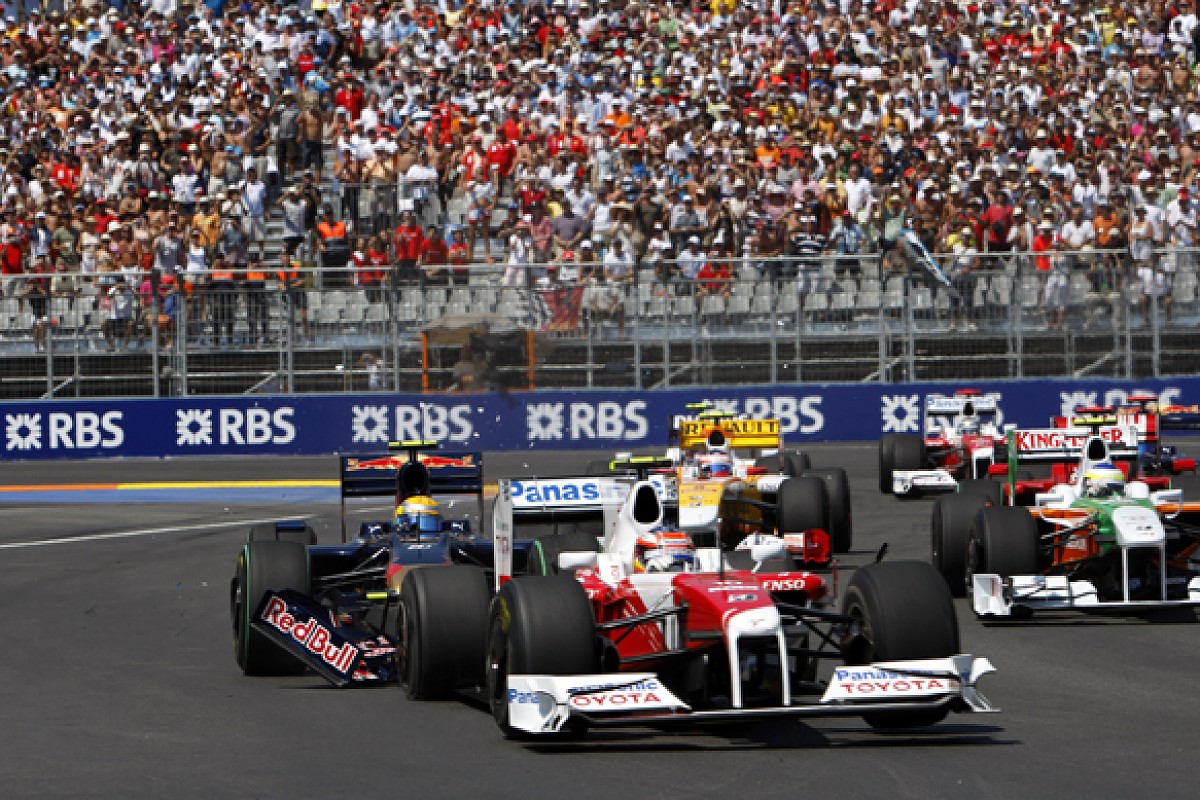 His last three years in F1 were spent in cars that would have required a miracle to score a fastest lap, but Timo Glock's 2009 Toyota was a more useful tool.
The TF109 helped both Glock and Jarno Trulli to the only fastest laps of their careers, and was good enough to finish fifth in the points before the Japanese firm gave up on F1.
"In general the car was good," reckons Glock. "We didn't have enough horsepower, the engine was not quite strong enough, but the aerodynamics especially were very good.
"For me it's the best racing car I've driven and we had a very solid baseline for 2010, but things turned out a bit different..."
Glock and Sebastien Buemi made contact on the first lap in Valencia, sending Glock to the pits and putting him out of sequence with the rest. The result was a low-fuel stint on super-soft tyres that produced the fastest time on lap 55 of 57, despite Glock only finishing 14th.
"I was quite a bit behind the whole field," adds Glock. "I just tried to push as hard as possible the whole race. I took the fastest lap and the lap record."
THE COMPLETE LIST
Excluding the Indy 500s that counted for the world championship, here are the drivers who recorded just a single fastest lap...
Piero Taruffi Ferrari 500
1952 Swiss GP
Luigi Villoresi Ferrari 500
1953 Dutch GP
Hans Herrmann Mercedes W196
1954 French GP
Onofre Marimon Maserati 250F
1954 British GP
Jean Behra Gordini 16
1954 British GP
Karl Kling Mercedes W196
1954 German GP
Roberto Mieres Maserati 250F
1955 Dutch GP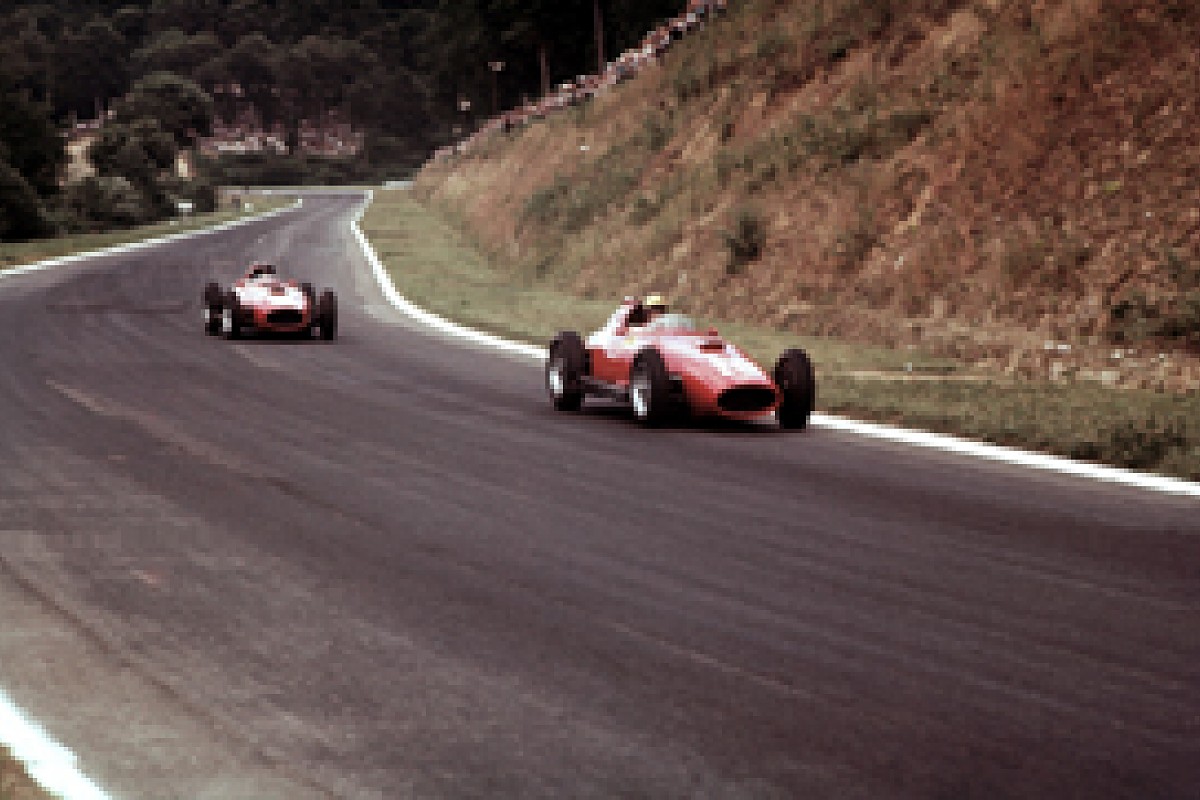 Musso in the 1957 French GP © LAT
Luigi Musso Lancia-Ferrari D50
1957 French GP
Maurice Trintignant Cooper T51
1959 United States GP
Innes Ireland Lotus 18
1960 Belgian GP
Giancarlo Baghetti Ferrari 156
1961 Italian GP
Ludovico Scarfotti Ferrari 312
1966 Italian GP
Richard Attwood BRM P126
1968 Monaco GP
Pedro Rodriguez BRM P133
1968 French GP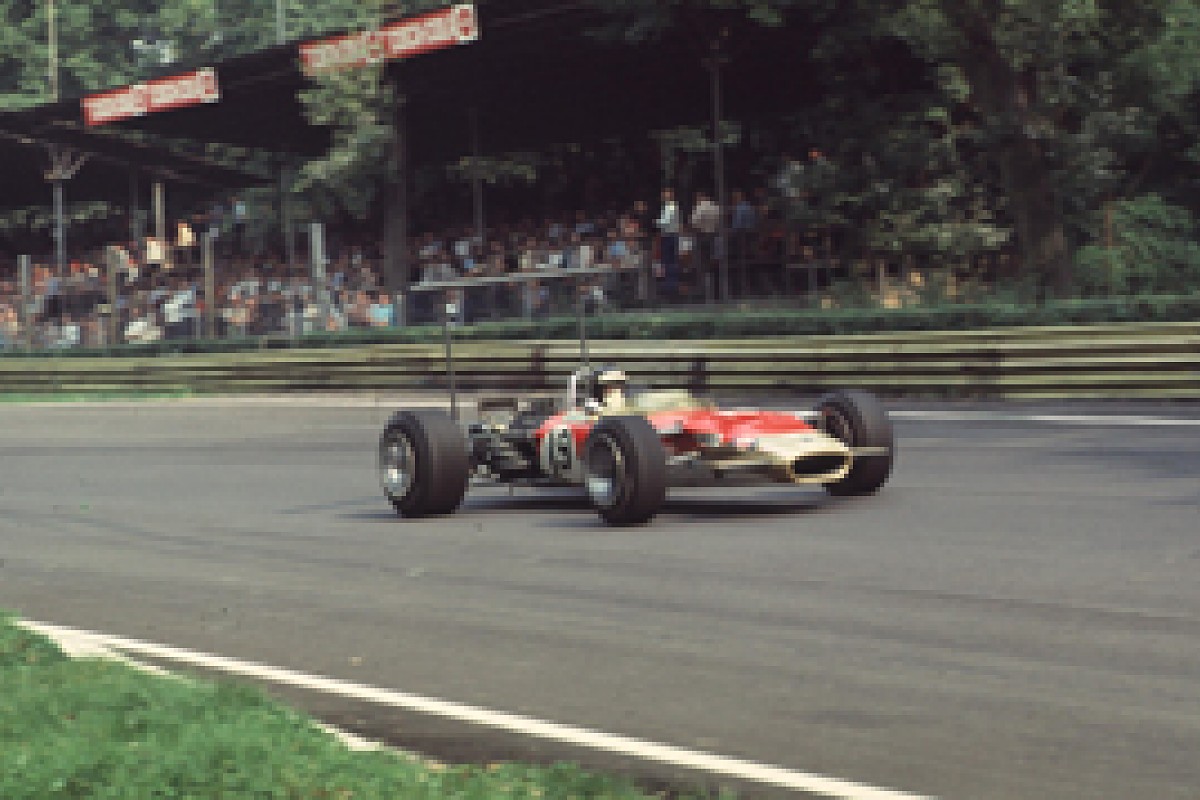 Jackie Oliver's Lotus at Monza in 1968 © LAT
Jackie Oliver Lotus 49B
1968 Italian GP
Henri Pescarolo March 711
1971 Italian GP
Mike Hailwood Surtees TS9B
1972 South African GP
Vittorio Brambilla March 751
1975 Austrian GP
Gunnar Nilsson Lotus 78
1977 Belgian GP
Marc Surer Ensign N180B
1981 Brazilian GP
Brian Henton Tyrrell 011
1982 British GP
Andrea de Cesaris Alfa Romeo 183T
1983 Belgian GP
Jonathan Palmer Tyrrell 018
1989 Canadian GP
Mauricio Gugelmin March CG891
1989 French GP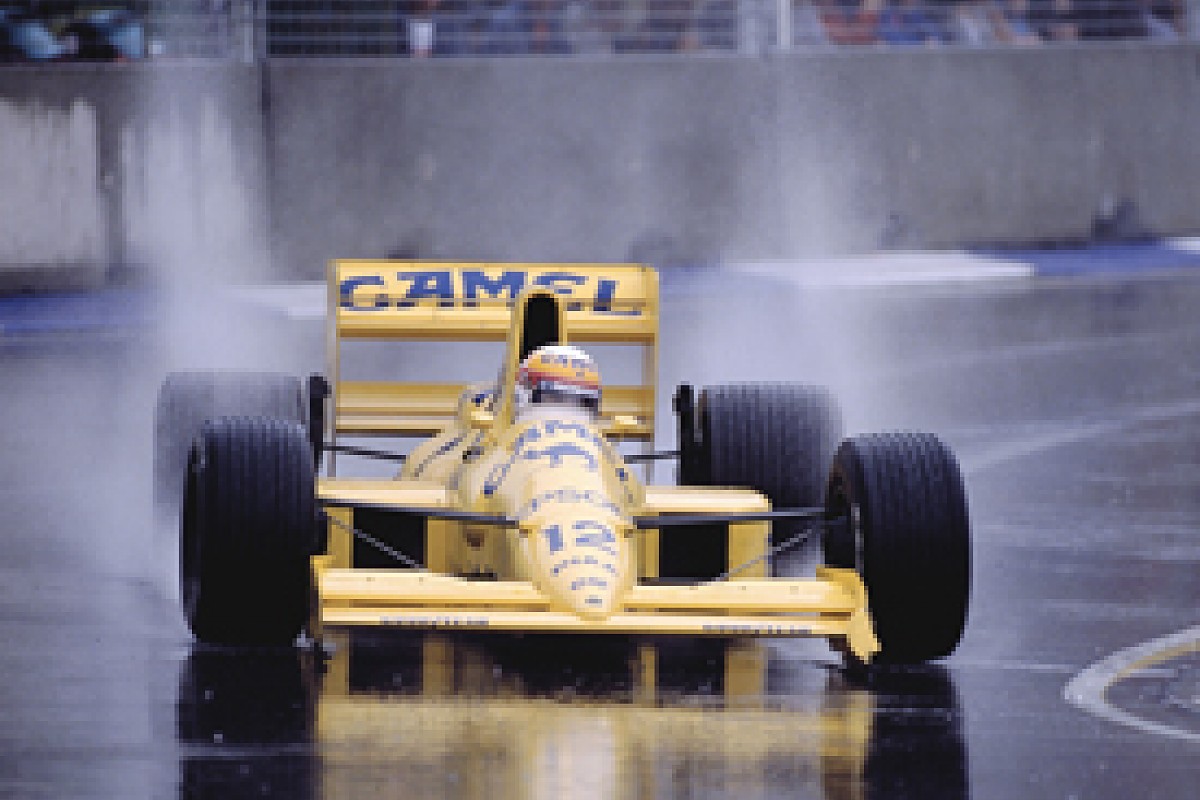 Nakajima flew in the wet in Australia in 1989 © LAT
Satoru Nakajima Lotus 101
1989 Australian GP
Thierry Boutsen Williams FW13B
1990 German GP
Bertrand Gachot Jordan 191
1991 Hungarian GP
Roberto Moreno Benetton B191
1991 Belgian GP
Alexander Wurz Benetton B198
1998 Argentinian GP
Eddie Irvine Ferrari F399
1999 Canadian GP
Pedro de la Rosa McLaren MP4-20
2005 Bahrain GP
Jarno Trulli Toyota TF109
2009 Bahrain GP
Timo Glock Toyota TF109
2009 European GP
Adrian Sutil Force India VJM02
2009 Italian GP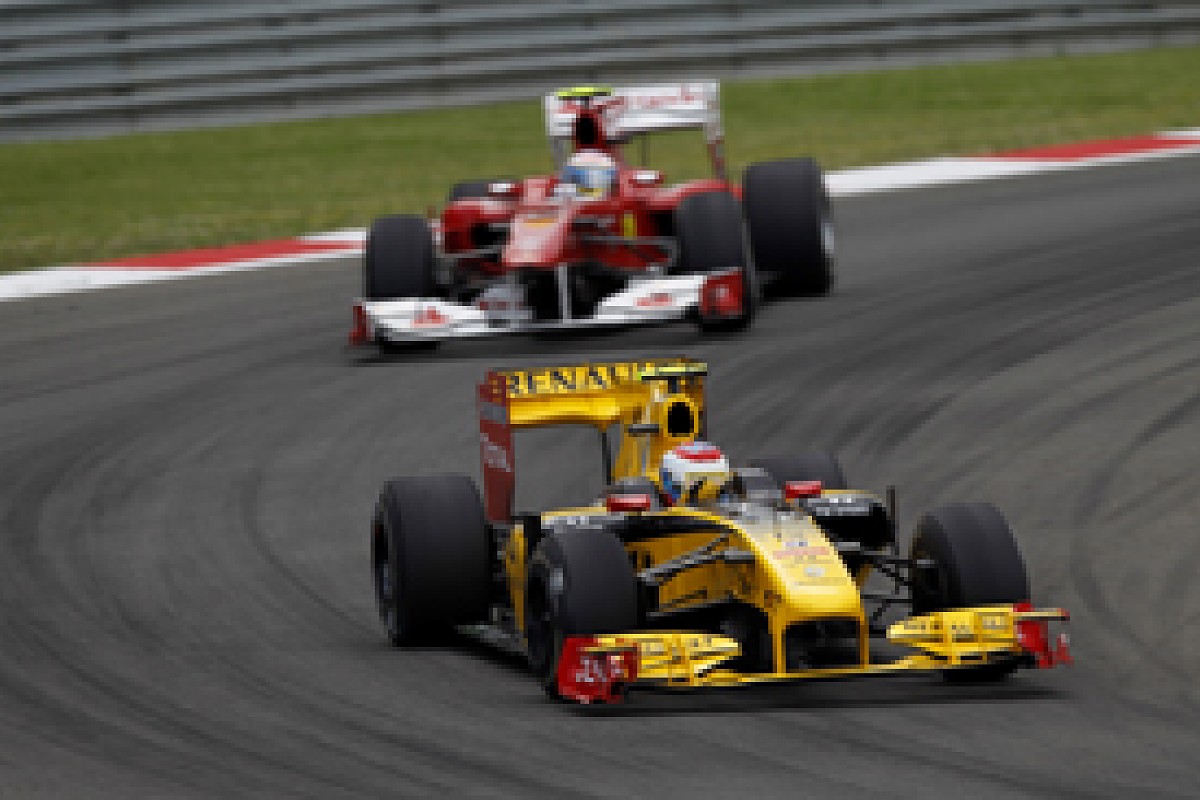 Petrov set fastest lap amid a battle with Alonso in Turkey in 2010 © LAT
Vitaly Petrov Renault R30
2010 Turkish GP
Robert Kubica Renault R30
2010 Canadian GP
Kamui Kobayashi Sauber C31
2012 Chinese GP
Romain Grosjean Lotus E20
2012 Spanish GP
Sergio Perez Sauber C31
2012 Monaco GP
Bruno Senna Williams FW34
2012 Belgian GP
Nico Hulkenberg Force India VJM05
2012 Singapore GP